About 40+ Style
Welcome to 40+ Style! A style, fashion and beauty site especially for women over 40.
Our mission is to show you that you can look gorgeous and experiment with style and fashion at any age. It's all about having fun with style and fashion!
Too often we get too worried about our wrinkled face, heavier bodies or loosening skin. Having fun with hair and makeup, fashion and new styles can help to make you look better, but also feel more confident and happy.
Looking good and being stylish is not so much about money, the figure you have or how old you are. It's about dressing to your strengths, knowing your body type, and knowing and embracing your unique style.
I hope to help you in your quest to find your own style, dress to your strengths, look fabulous and embrace your age.
A little bit more about the site's founder Sylvia van de Logt
My name is Sylvia van de Logt and I'm the founder and editor in chief of 40+Style.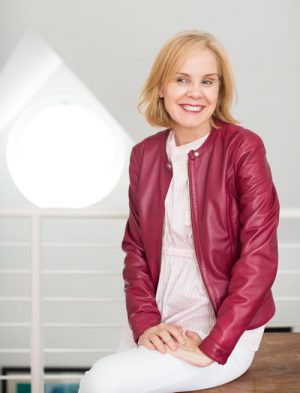 My mission is to get every woman over 40 feel fabulous, beautiful and empowered both inside and out. Although style is not the only thing that helps with that, it's an important part of feeling good about yourself.
If you're feeling that your style is letting you down right now, there are a LOT of resources here at 40+Style that will help you get your style groove back.
I have become more stylish as I get older and I have shared all that I have learned over the years about style and fashion on this site.
I'm a happy 50 plusser and currently live in Singapore. Although originally from The Netherlands, I have lived all over the world: Italy, South Africa, England, Japan, China and Australia.  I have studied both international marketing, fashion styling and colour and has worked in various professional roles related to fashion.
How can 40+Style help you?
40+Style is so much more than just a blog now and there are various ways that we can support you.
The blog
We have written many articles on how to dress after40 and finding your style and you find them all in the categories above.
To start browsing the hundreds of articles, you may like to check out our special getting started at 40+Style page.
Free style guides
We frequently give out free style guides that help kickstart your style. You can find them here.
I especially recommend the Find Your Style Challenge which is a free 5 day challenge that lets you discover how you want to represent yourself to the world. You can join for free here.
The private Facebook community
This is the place to hangout with other fabulous 40+Style readers. You can share ideas and your outfits and there will be frequent style challenges.  To get access, join the Find Your style Challenge and we will email you the access details.
Style courses
We have created 2 amazing online style courses.
The most popular is the 21 Steps to a More Stylish You course: A journey that explores your personal style and helps you to get the style you want. Avoid buying mistakes and reflect the gorgeous person you are inside on the outside too! You can find more information here.
Our second course is about accessories. These can make a huge difference to your style and in this style course teaches you how to accessorize like a pro. Get more information here and join the course instantly.
The style club
The style club is the place where you can really take your style to the next level. Our monthly in depth style training, expert style advice and personal feedback from 40+stylish Ruth Essex and the fantastic community of 40+ women there will get you feeling amazing in no time. Find more information here.
Social media
We are active on many social media channels. Follow us on Facebook, Instagram, Pinterest or Twitter.
The newsletter
The emails and newsletter give you a weekly dose of style inspiration. You will also be the first to know when we launch new programmes and get access to early bird specials.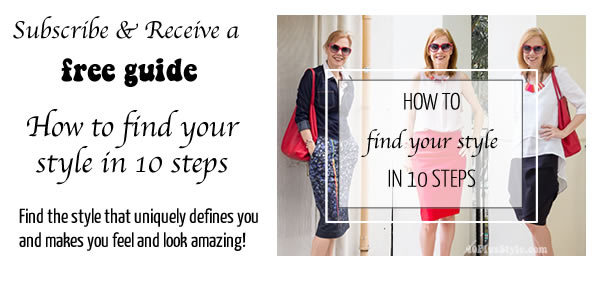 Contributors
Ruth Essex
Ruth is an image consultant, color expert and stylist and is especially active in the Style Club forum where she helps the members finetune their style.
She currently lives in England.
Liz Hands
Liz Hands is 40+style's senior editor. She is a fashion journalist and stylist from the UK who has styled fashion shoots for newspapers, magazines and high-end clients including 5* hotels and BMW. She's now happiest either blogging about style, or donning her favorite Barbour jacket and Brogini boots for a hack out on her crazy ex-racehorse.
Denton Taylor
Denton resides in New York and takes photographs of fabulous 40+ l
adies  for 40+Style on the streets of New York as well as at events in the area.
He has many years experience photographing for demanding clients in New York City. For more information and contact details check out his website.
If you have an event in New York City which you would like Denton to attend to take images for a possible feature at 40+Style, then please send us a request through our contact page.
How can you be a part of 40+Style?
I look forward to connecting with you!