Today I would like to introduce you to Georgette Niles from Grown and Curvy Woman. Georgette left a comment on my 40+ blogger community page and when I visited her site I was blown away with how fashionable and stylish she looked.
I thought she would be the perfect person to teach us once and for all that being curvy is no excuse not to look incredibly stylish and fashionable! So I decided to ask her a few questions about style and how to dress for her curvy body type.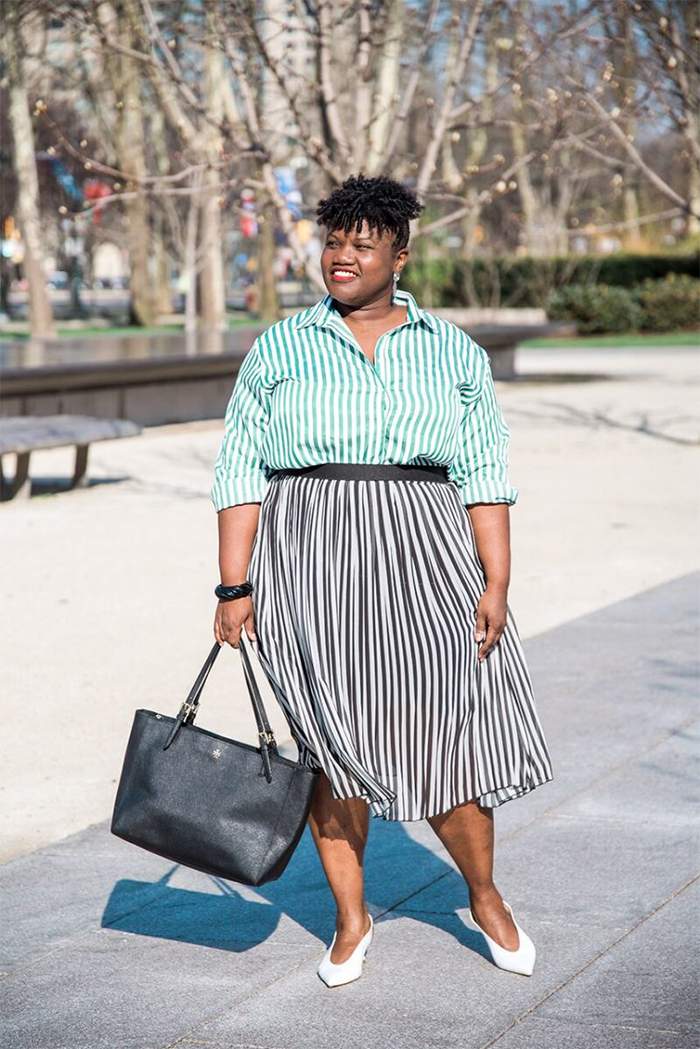 Hi Georgette. Thanks for taking the time out to answer a few questions for 40PlusStyle.com. Can you tell us a little bit more about yourself?
I am an easy going individual who loves to travel and explore new things.  My family and friends are very important to me.  I've worked in the social work/mental health field for  over 15 years.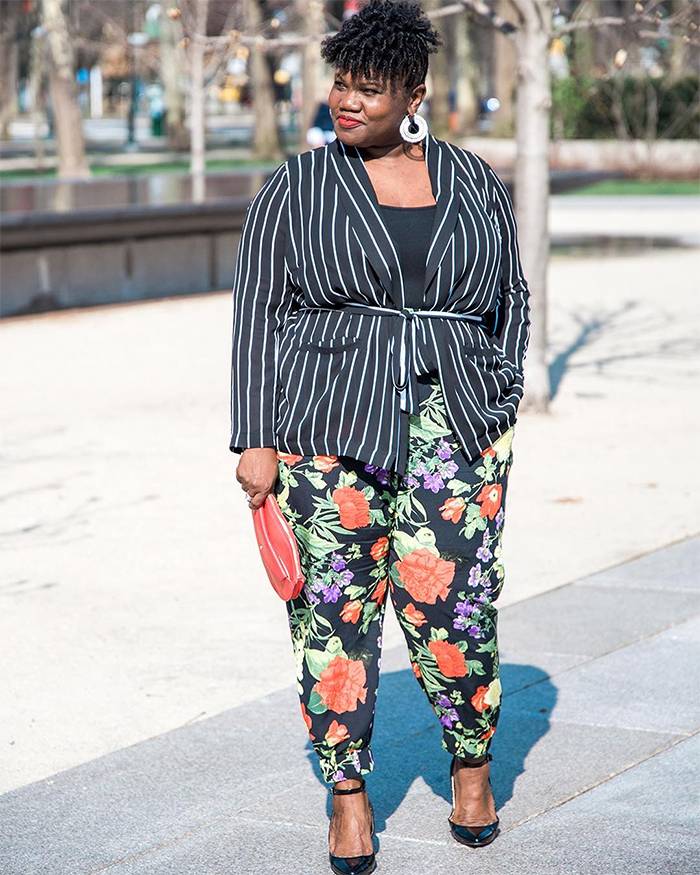 As a point of reference which age group do you belong to or perhaps you are willing to share your age?
I turned 40 in February and couldn't be happier!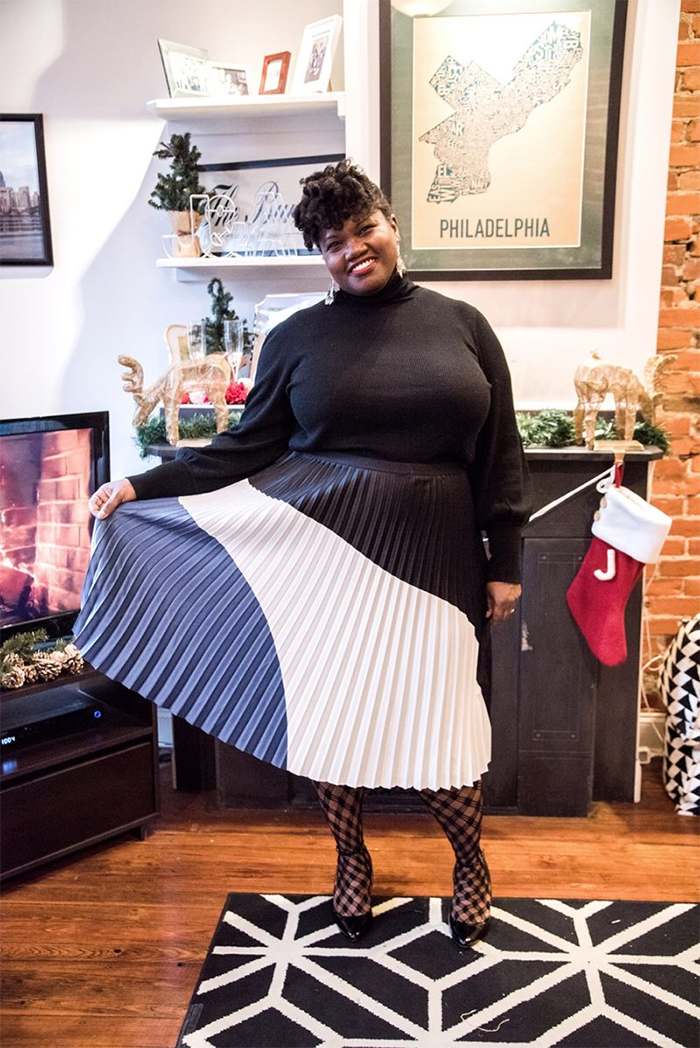 Can you tell us a bit more about your blog. Why did you start a personal style blog?
There was a time when I didn't love myself and how I dressed reflected this.  I had major surgery in November 2011 and it totally changed my life. I decided to stop hating my body and embrace everything about it.  The decision to start a blog was to chronicle my journey to self love and acceptance.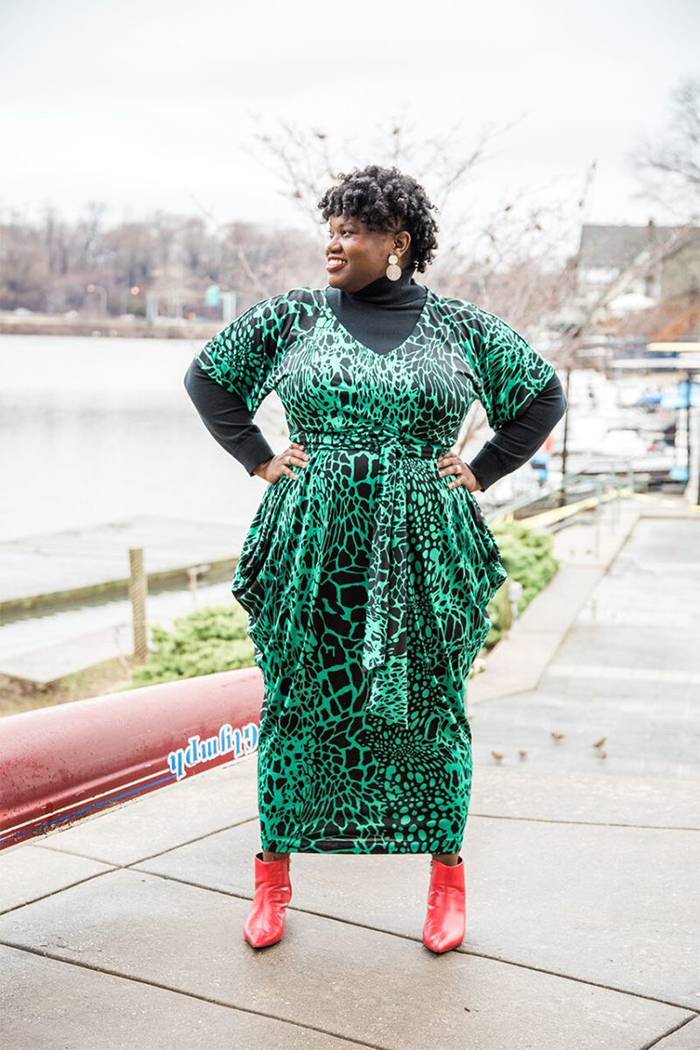 How would you define your style?
I would say my style is "work chic".  I like to take classic pieces and mix in current trends that accentuate my body.
You call your blog Curvy and grown woman and you certainly show us how to dress for curves. What are the secrets to dressing for curves? Is it easy?
I find it easy because I'm aware of my body type and I know what works well on me. I would say the secret to dressing for curves is to know your body type and wear clothes that accentuate your shape.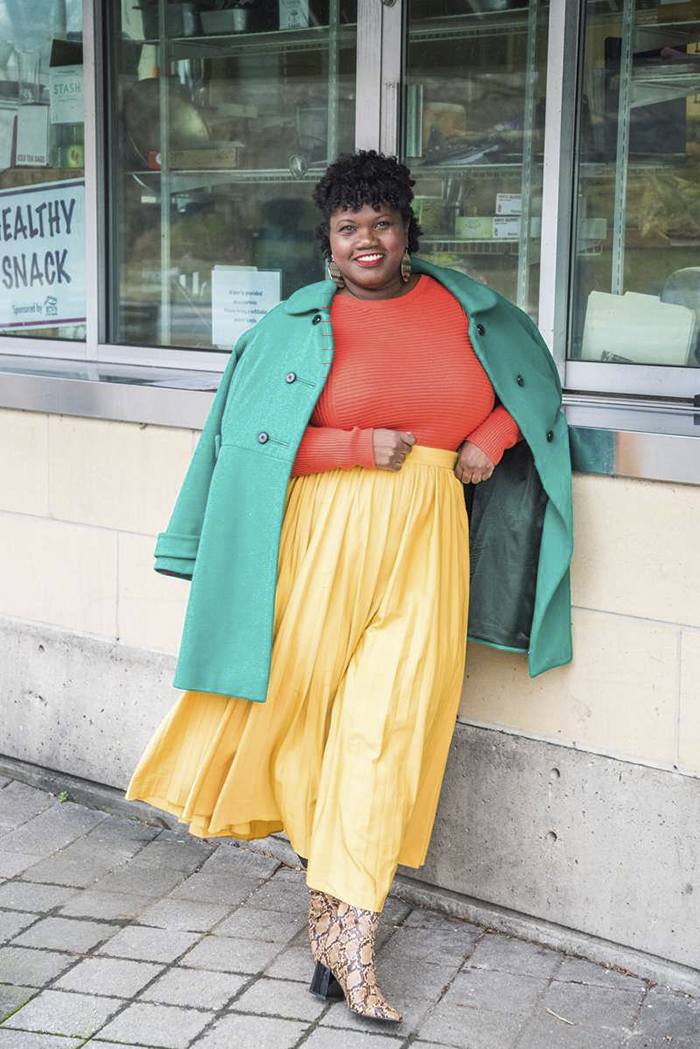 Do you specifically choose clothes for your body type? What are your preferred styles?
Yes I do.  I have an hourglass shape so I love to flaunt my curves.  I gravitate to clothing that allows me to do so, such as wrap dresses, pencil and A line skirts.

Which clothes do you tend to avoid or have found not to look good on you (and possibly other curvy women)?
Full skirts are not my friend…LOL.  I can only speak for myself as to what doesn't look good on me.  There are too many fashion "rules" for curvy women and I don't want to perpetuate any of them.  I would say to try on clothes and see how it looks and feels on YOU.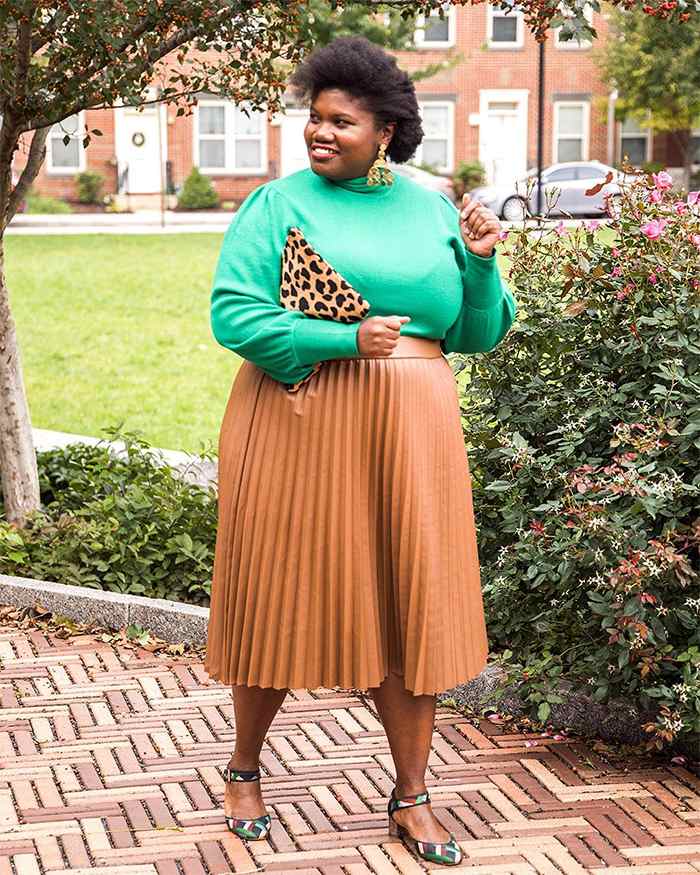 You seem to defy many of the classic 'style rules; for curvy women like no horizontal stripes, no white pants and pull it off. What's the secret?
Cut and fit are important to me.  A good structured item will go a long way.  Having a tailor can be your best friend.  Tailored clothes allow you the opportunity to have the best fit possible.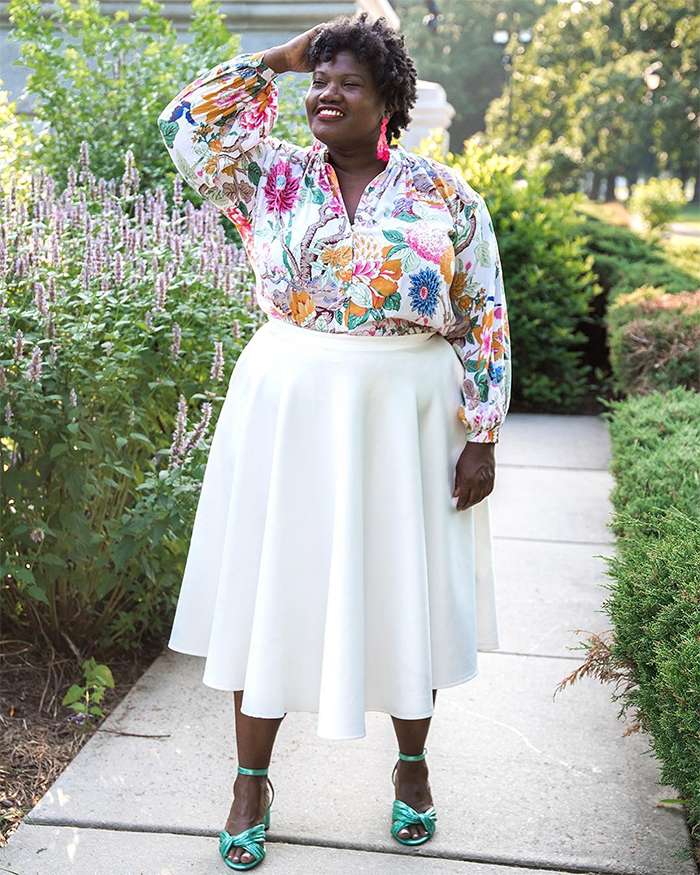 Another thing I like about your style is that you are not afraid of colour at all and use it in many of your outfits. Have you always dressed this colourful or is it just because the popularity of colour this season? How can other women dress more colourful?
In the past I never wore color because I was afraid of drawing attention to myself.  Now I can't leave the house without something colorful on! Women can add color by wearing a colorful shoe or a bright fun bag to their outfit.
Has your style changed after turning 40?
Yes! I've become more adventurous and willing to try new things fashion wise.  I bought my first pair of red skinny jeans this year and wear them all the time!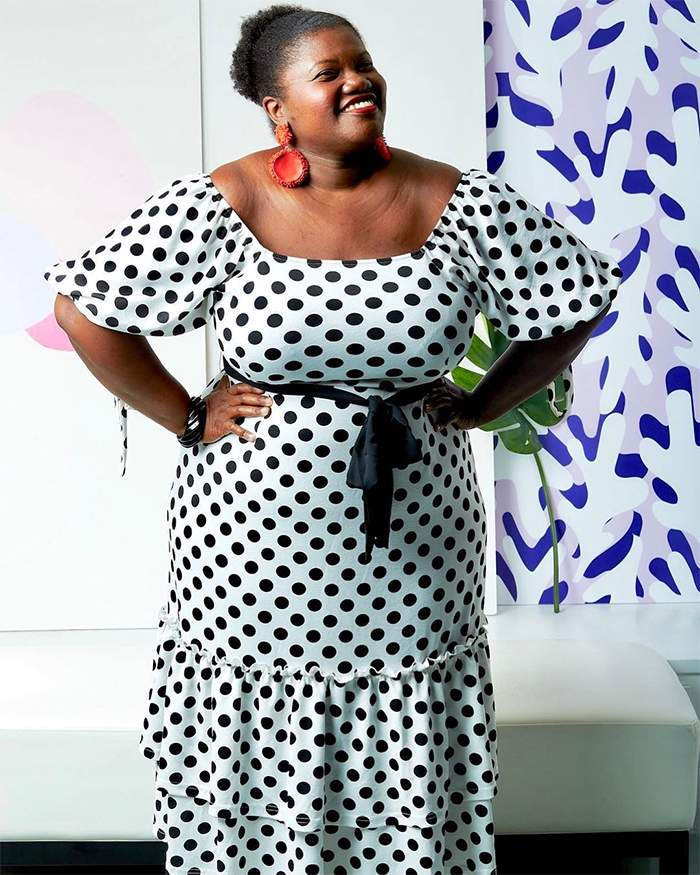 Would you say that at this stage of your life you are now more, or less interested in fashion, style and the way you look?
I'm definitely more interested in fashion and how I look.  I used to wear baggy clothes to hide my curves.  Now I'm making up for lost time by proudly displaying them!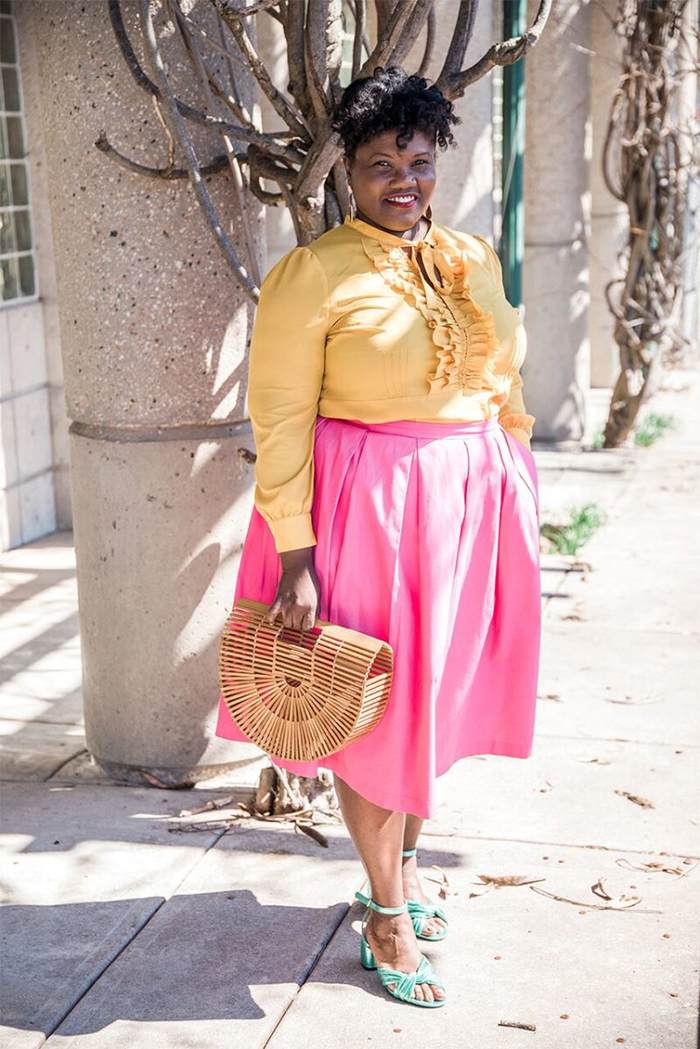 Why is the way you look important to you?
Because it is an expression of how much my self esteem has grown.  I'm more self confident than I have ever been in my adult life.
Which outfit on your site is your favorite outfit and why?
The black and white polka dot peplum dress from Dorothy Perkins I wore in my post "Have You Ever…" I love that outfit because I felt so amazingly beautiful and strong when I wore it.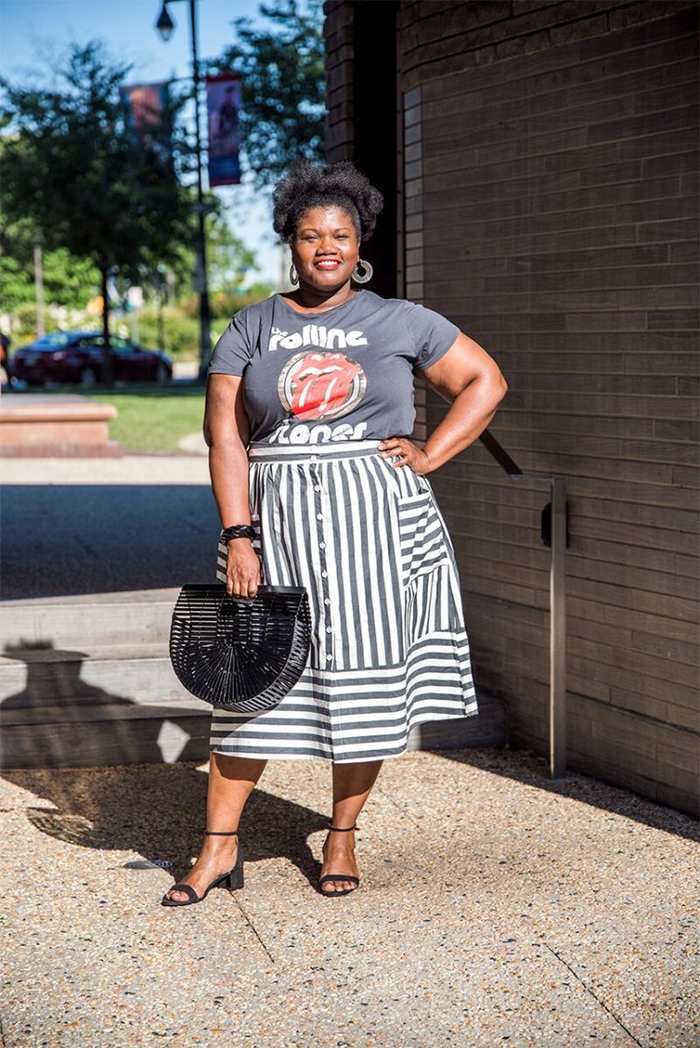 Do you follow trends? And if yes, which trends excite you at the moment?
I follow certain trends that I think will look good on me.  I love the peplum and color blocking trend.  Peplum looks good on all body types and any excuse to wear more than one color is fine with me!
Do you have any other fashion and style tips for women over 40?
Be true to yourself but also don't be afraid to step out of your comfort zone at times.  You might pleasantly surprise yourself!
Do you plan to continue with blogging and how do you see your blog develop over the coming years?
I definitely plan to continue blogging.  I would like to see my blog develop into a place where 40+ women can come and share ideas on a variety of subjects that pertain to our everyday life.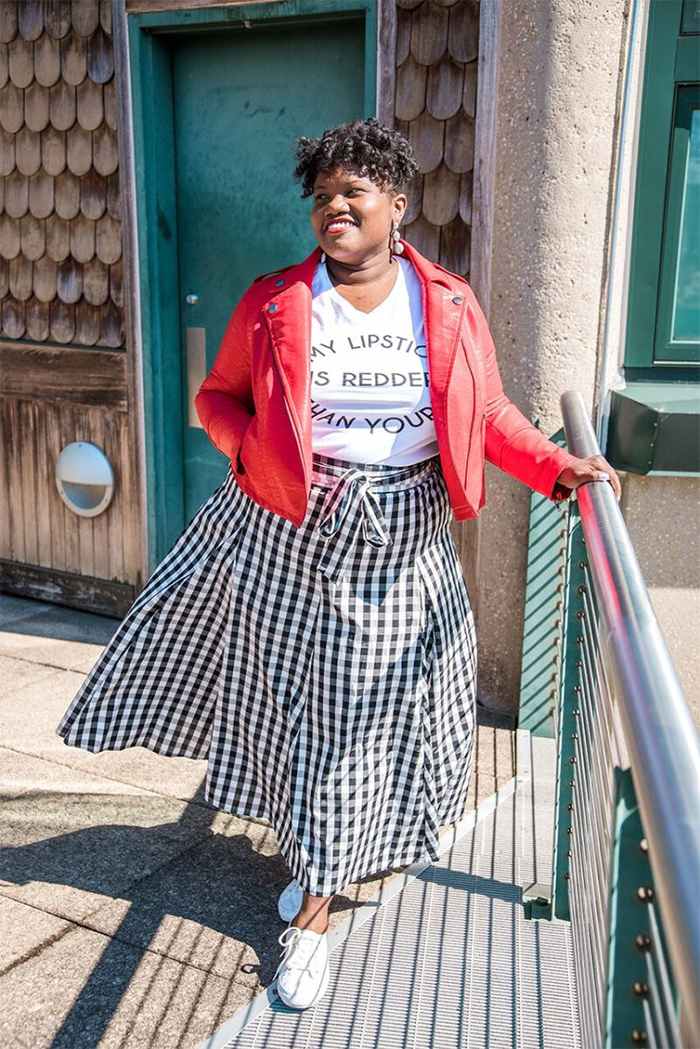 Anything further you would like to add?
I just want to thank you for this amazing opportunity.  Honestly this has made my whole year!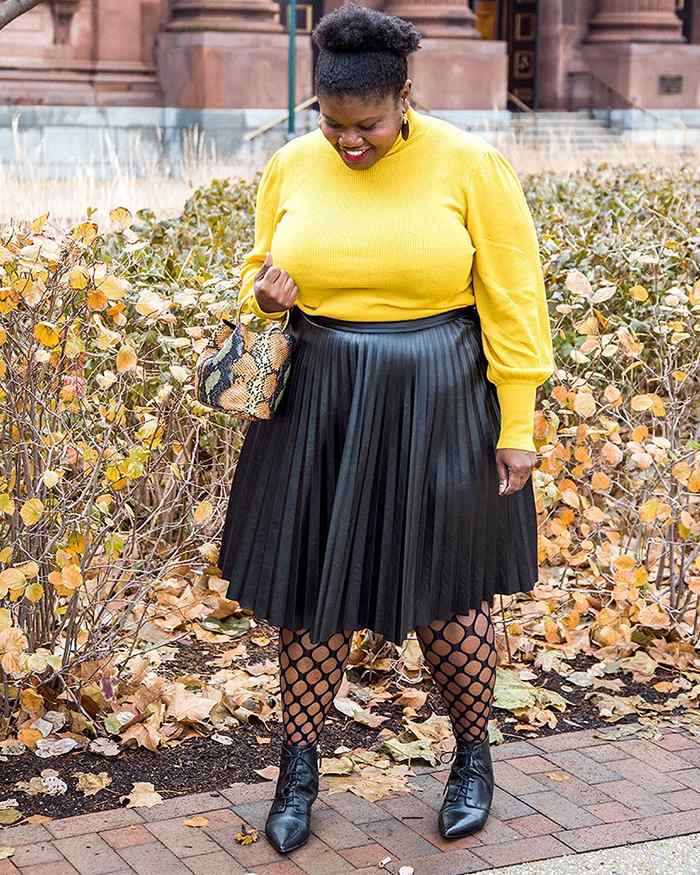 Note from Sylvia
This interview proves once again that how you feel inside and how you express yourself outside go hand in hand and that many women over 40 find a new sense of self and dress better than ever before. I found Georgette's answers very inspiring, so thank you so much for your openness and insight! Be sure to check out her fabulous blog at Grown & Curvy woman.
Like this article? Save it on Pinterest!
Want to get more articles from 40+style in your inbox, subscribe here.
You can also connect with 40+style on Facebook, Instagram or Pinterest.
Support 40+style by using the links in our articles to shop. As an associate for Amazon and many other brands, we receive a small commission (at no cost to you) on qualifying purchases which enables us to keep creating amazing free content for you. Thanks!