Sicilian style, Capri chic, and refined Rome; Italian fashion is among the best in the world. If you are looking to elevate your own style, how about taking some tips from Italian women who exude a sense of la moda?
Italian style is quite unmistakable, helped along, no doubt, by Italy's rich design history. This is a country where brands such as Gucci, Mui Mui, Versace, Armani and Dolce & Gabbana have grown up and flourished.
It's a country which gave birth to some of the most legendary style icons in the world. Think about Sophia Loren, Monica Bellucci and Isabella Rossellini.
Italians take great pride in the way they look and dress. While Londoners are famed for eclectic style and French women are noted for their elegance, Italian women are renowned for a bombshell way of dressing.
They somehow manage to look sexy and elegant, yet relaxed and easygoing all at the same time.
But, their impossibly chic style doesn't have to be impossible to achieve. Let's break down Italian style so you can incorporate some of the same elements into your own everyday looks.
1. Start with the right underwear
Italian women tend to prefer quite form-fitting looks. It's unusual to see loose garments, for example, on the streets of Rome.
So, just like the Roman Colosseum, it's important to get the structure of your look right first.
Plus, it's not all about making your body look good with the right undergarments, it's about making you feel good. Hands up who doesn't feel better about themselves if they're wearing beautiful matching underwear?
Natori Cherry Blossom Convertible Underwire Bra – Chantelle Lingerie Rive Gauche Full Coverage Underwire Bra – Wacoal Embrace Lace Deep-V Bralette – Natori Bliss Perfection Thong – SPANX Undie-tectable Lace Hi-Hipster Panties – SPANX OnCore Mid Thigh Shaper Bodysuit – Commando Fitted Slip
2. Think quality over quantity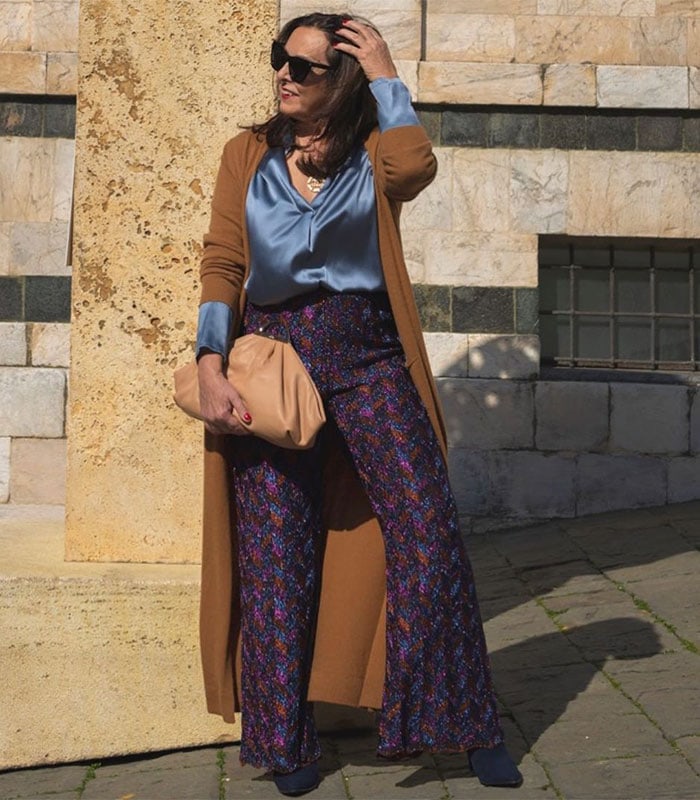 You won't find as many of the pile 'em high, sell 'em cheap kind of stores in Italy. The Italians love quality clothes. But when it comes to Italian fashion, you don't have to go for high fashion.
But, do look for pieces which are well-made, and which won't fall apart after a few wears. There are plenty of outlet stores in Italy as, if shopping on a budget, Italians would rather opt for timeless pieces which are well constructed rather than going for fast fashion, trendy pieces which won't last.
Rita @ritapalazzi above (read her style interview here) opts to make her pants the star of her outfit.
Check out this similar silk shirt, palazzo pants, cardigan, booties, clutch and sunglasses.
3. Be body confident
I'm generalizing here, I know. But, Italian women tend to be proud of being womanly. They like to show their curves. Embrace yours!
Think about which parts of your body you are happy with and show those off, whether you have a great pair of legs, a lovely hourglass figure or a curvaceous bust.
While you may not have a Dolce & Gabbana budget, think about the Italian fashion designer's silhouettes when it comes to dressing. They love to show off a woman's figure rather than using very thin models on their runways.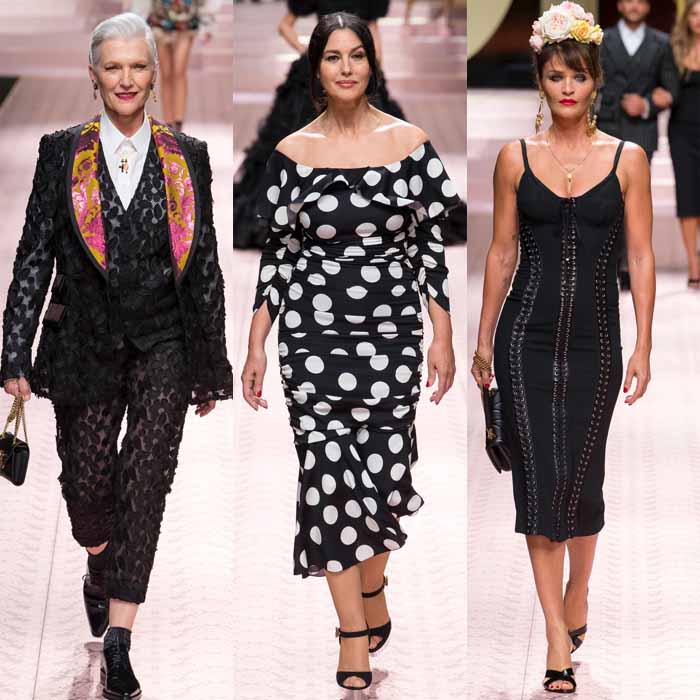 4. Invest in good quality basics in natural materials
An Italian closet tends to be built around pieces which will last for years and years, and perhaps be handed down to your daughter or granddaughter.
It's a big no-no to buy something which will last only one season.
Instead, look for pieces which will transcend seasons, in natural materials such as silk, linen, cotton and cashmere. Invest in basics like crisp white shirts and tailored pants.
Also, take a look at my wardrobe essentials
5. Look after your clothes
Italian women see the pieces in their closet as an investment, and look after their clothing accordingly. If you have missing buttons, broken zips or torn seams, either fix them, or take them to a seamstress to do it for you. Nothing less than impeccable will do.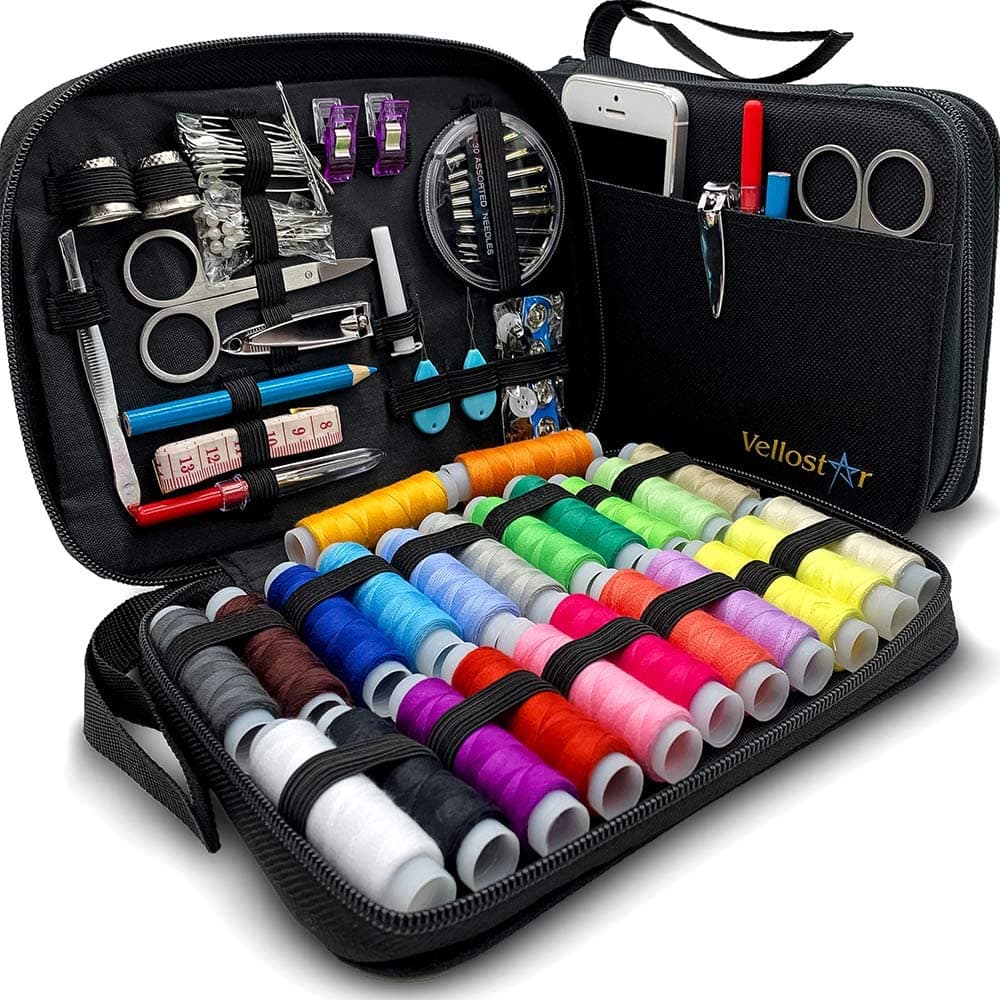 6. Don't expose too much flesh
I know you probably won't want to be wearing hot pants anyway, but Italian women would rather show off their curves than their skin. So, while you will see plenty of form-fitting pencil skirts and dresses, you won't see many teeny shorts or tiny vest tops.
Even though Italian women like to show the form of their bodies, they never show too much. That's why they look classy at all times, rather than vulgar.
Wendy @fashionoverfifty.wendy above opts for an outfit which has definite allure. But notice that only her ankles are on show.
Steal her look with this similar top, midi skirt, jacket, sandals and sunglasses.
7. show off your waist
Italian women generally embrace their curves and like to show off their silhouette. Try a belted dress for summer.
Ted Baker London Puff Sleeve Belted Dress
8. Think about fit when it comes to italian fashion
Looking stylish doesn't have to be complicated in Italy. If you find something which fits you like a glove, you will automatically feel more confident. A great fitting pair of jeans worn with a white shirt and a slick of red lipstick can look fabulous.
9. A little bit of glitz goes a long way
Choose one standout piece if you're adding some shine to your outfit, whether it's a sequin skirt, a silver jacket or a pair of chandelier earrings, and let your hero piece do the talking.
What Italian women do well is to build their outfit around one piece. So, if you are wearing a sequin skirt, for example, team it with a white shirt.
Patricia @madamechicbcn above (read her style interview here) chooses a statement skirt.
Check out this similar sweater, skirt, pumps, clutch, belt, sunglasses and headband.
10. Wear it now!
Don't save the pieces you love for a special occasion. Make every day a special occasion. That's why Italian women always look for flawless – because the best pieces in their closet aren't squirreled away in the back of their wardrobe. They are wearing them!
11. Wear heels
Italian women tend to find heels more flattering than flats.
If you aren't keen on adding too many inches to your shoes and, let's face it, who fancies wearing heels 24-7, you could always opt for a kitten heel, which gives the same kind of look without the same discomfort.
Somehow, Italian women manage to walk confidently in heels, even on cobblestones.
Suzie @suzie_richetti above opts for heels with her cropped pants.
Steal her look with this similar top, jacket, pants, pumps, belt, sunglasses, necklace and earrings.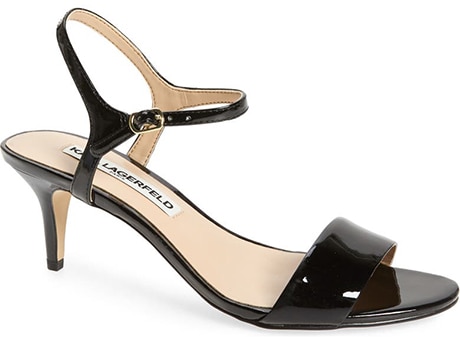 Karl Lagerfeld Paris Demas Sandal
12. Keep your look streamlined
Italian fashion isn't about too much layering. It is about choosing a hero piece and wearing it well. So, your outfit may simply consist of a great dress and heels, or a wide-legged pair of pants with a blouse. If you have a brightly colored coat, you could keep the rest of your outfit neutral.
13. Invest in a beautiful beach cover-up
Even when they are on the beach or beside the pool, Italian women don't like to look pared down. Opt for a classic one-piece swimsuit and pair it with a stylish cover-up.
Not only do you look more glamorous, but you can also hide any parts of your body you aren't so confident about.
CPOKRTWSO Tassel Swimsuit Cover Up
14. Don't forget your sunglasses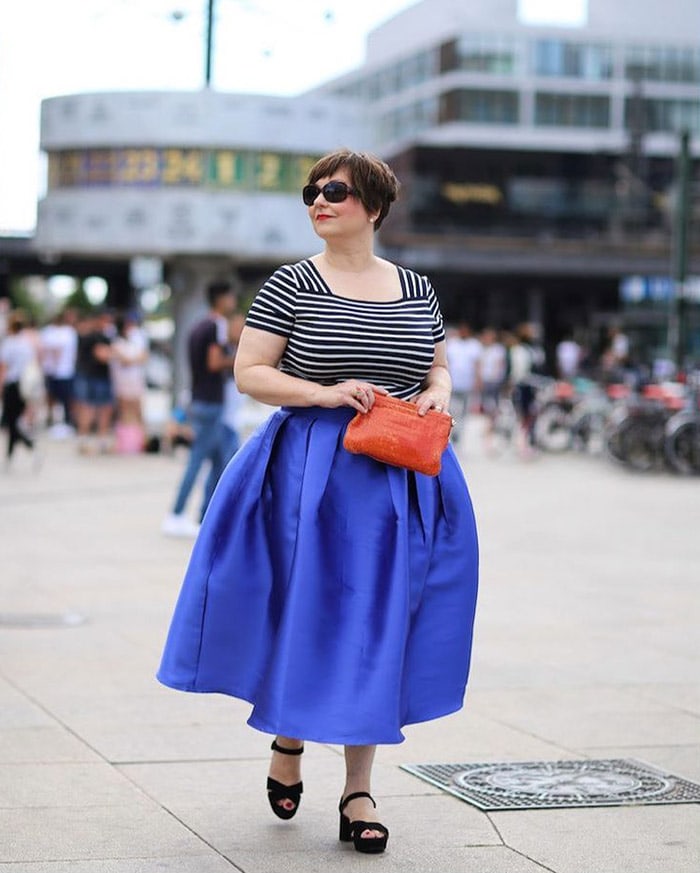 The final touch of any Italian woman's look is a pair of sunglasses, no matter what the season. For an authentic Italian look, you could opt for an Italian brand such as Prada, Gucci or Armani.
Wear them whether the sun is in or out; the bigger the better.
Susanne @textelle above (read her style interview here) looks lovely in her blue skirt and her stylish sunglasses.
Recreate her outfit with this similar stripe top, skirt, sandals, clutch and sunglasses.
Prada 54mm Gradient Rectangular Sunglasses
15. Have a manicure
Italian dressing is often in the detail. Make sure your look is finished from your fingernails to your toenails. Treat yourself to a pedicure in the summer months.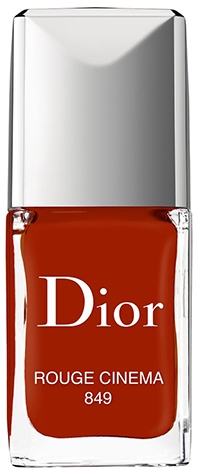 DIOR Vernis Gel Shine & Long Wear Nail Lacquer
16. Don't forget your handbag
Italian craftsmanship is among the best in the world, so it's no wonder that Italian women always carry a timeless handbag. Opt for a stylish leather tote and slip it over the crook of your elbow.
Rebecca Minkoff Megan Leather Tote
shop italian style items above here:

What do you think about Italian style? Which country, apart from your own, of course, do you think has the most stylish women in the world? 
Continue reading:
The Ultimate Checklist Of Wardrobe Essentials: Which 33 Essential Pieces Do You Need In Your Closet?
like this post on italian style? share it on pinterest!
Feature image by Rita @ritapalazzi
Want to get more articles from 40+style in your inbox, subscribe here.
You can also connect with 40+style on Facebook, Instagram or Pinterest.
Support 40+style by using the links in our articles to shop. As an associate for Amazon and many other brands, we receive a small commission (at no cost to you) on qualifying purchases which enables us to keep creating amazing free content for you. Thanks!