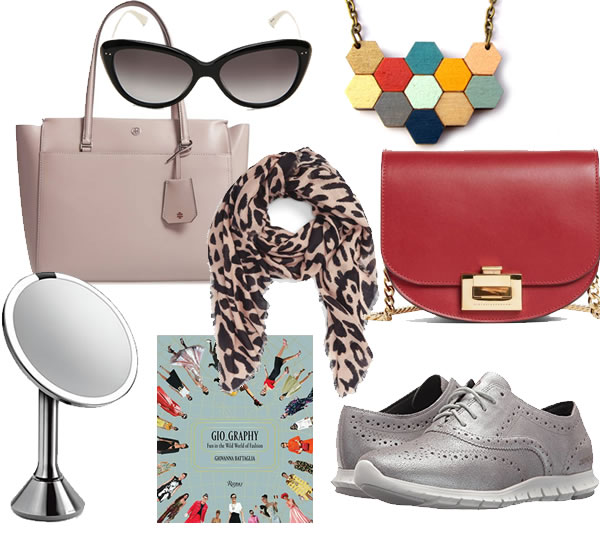 With the holidays fast approaching, your husbands, kids and friends may need some ideas on what to give you. Perhaps you are looking for gifts for your girlfriends or buy something special for yourself.
Every year I create a list of what I believe are some of the best gift ideas for women over 40. This list includes suggestions you've left for me in the comments from previous years.
Just pass this link on to your loved ones as a subtle hint if you agree with my recommendations! I am sure that all your loved ones would love to get some great tips and actually get you presents that you love!
This gift guide is mostly about fashion and items of style. I believe that every woman loves to receive gifts that make her feel more beautiful in many ways.
Here are my suggestions for gifts for women over 40:
A tote
If you're like me you like your bags big! A tote is both stylish and practical in every season to carry all the stuff that you need. I often carry it when I want to take my big and heavy DSLR camera places! You can find a great selection of totes from Nordstrom here.
My recommended pick is this leather tote bag from Tory Birch. It's timeless, so easy to combine with many outfits, yet the subtle color will make any outfit more special.
Recommended brand: Tory Burch
Contemporary jewelry
I strongly believe in the power of modern, contemporary jewelry to really lift up an outfit and make the wearer look modern, fresh and youthful. And my love for bold, contemporary jewelry is on trend right now. Great jewelry is featured in all the latest runways.
Recommended brand Etsy. This necklace is by Red paper house
For more ideas on jewelry from Etsy, here are some of my favorite Etsy stores.
Perfumes
Ok, this present is not super original but you can't really go wrong gifting the most popular perfume. Chanel no 5 is still the most popular or choose one of the other most famous perfumes.
Scarves
Is the woman you want to surprise too fond of her boring black coat? Give her a great scarf to break up the all-black. A colorful scarf is great or go for this leopard option which is chic and timeless, yet adds interest to your overall look.
Recommended shop: Nordstrom
Shoes
It's true! Women love shoes.We want them in all kinds of colours, heights and styles. Booties especially are very popular this season (a great list here) as are (silver) brogues. These ones from Cole Haan get great reviews and look very comfortable.
Would you like to see your woman in a particular kind of shoe? This is your chance to really surprise her. You know her size, so just order some fabulous shoes online.
Recommended shop: Zappos
Crossbody Bag
The squarish cross over bag is the hippest bag of the season and super practical too. We selected lots of cross-over bags here. This crossbody bag from Victoria Beckham is a bit of a splurge but will last you for a long time. There is a cheaper option here.
Recommended shop: Forzieri
A mirror
One item I use almost every day is this mirror. They are not cheap but will save you so much frustration each day as the light is a lot brighter than on most mirrors and you can actually SEE those nasty little hairs that you need to remove.  As my eyes have deteriorated quite badly over the last few years, I have found it increasingly difficult to apply eye makeup or maintain my eyebrows. This mirror makes that so much easier!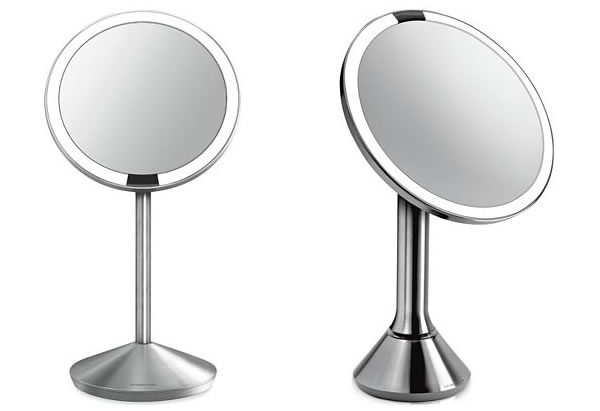 I bought the mini Simplehuman mirror which magnifies 10 times! Also available on amazon. You can buy the bigger one at Macys, Nordstrom. The bigger version is great for applying makeup but does not magnify as much as the smaller one.
iPad cases
If you love your iPad as much as I do, you need a good case. And why settle for boring when you can have fun with a print instead. This is the love tree design but there are many other designs to choose from.
Sunglasses
Sunglasses are an easy way to instantly add lots of style to your look. Not too mention that you can easily hide your dark circles after a long night. These black and white ones from Kate Spade will add instant chic to your look!
Recommended brand: Kate Spade
 Glasses case
Most of us wear glasses of some sort and we need to take them anywhere. This is one accessory that will get a lot of use. And if you're like you often want to take both your reading and your sunglasses. This double glasses case can hold both of them. Comes in many different prints.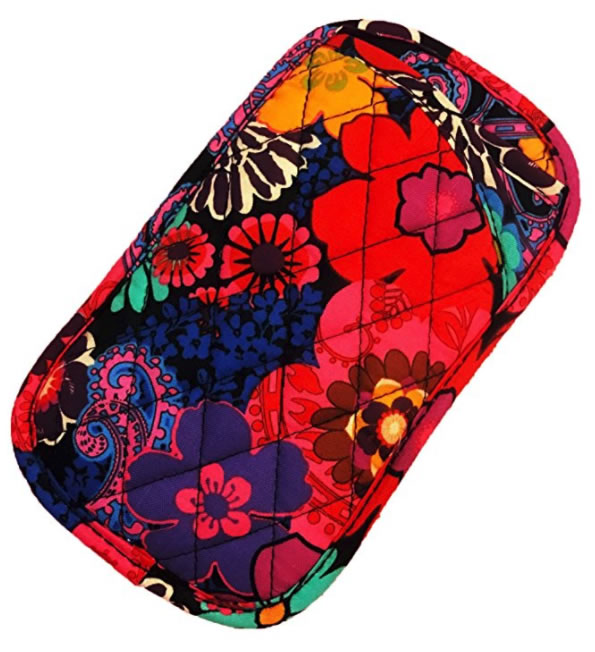 Selfie stick with tripod
If you want to take better selfies for your outfit photos to upload to your social networks or in my private community, you will need this very affordable selfie stick with tripod. It's the one I use for many of my videos and photos. Just pop it on a table and use the remote or the self timer on your phone for the perfect full outfit photograph!
Phone cases
I definitely need a new iphone case. And although I'm tempted by all the colorful covers, for my phone I prefer something more practical. I like a flip cover that always keeps my phone protected. These ones are both stylish and practical.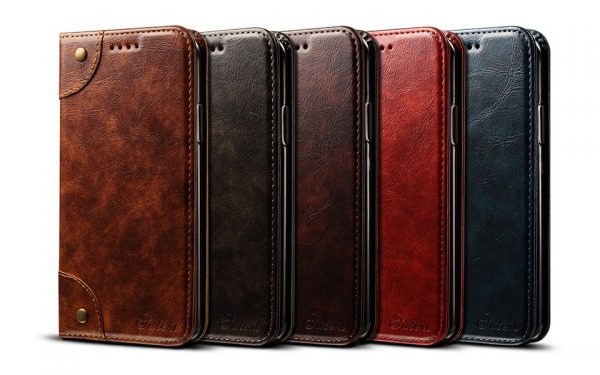 Cape or poncho
I love the feeling of cashmere and find a poncho such a versatile item to wear in winter. So easy to take with you for extra warmth in case you get cold too. This convertible poncho from Halogen can be worn several ways and I love the asymetric feel of this item.
Recommended shop Yoox 
Style & coffee table books
Inspirational biographies or celebrations of style are eye candy to many a stylish woman and can inspire her even more. I have already created a comprehensive list of style books to choose from. The Gio_graphy book by style icon Giovanna Bataglia is already on the wishlist of some of our style members.
A colourful wallet
I'm loving the wallets of MyWalit.  (for more info you can read my MyWalit review).  Their workmanship is superb and they come in all kinds of colors. An easy and quick way to add more colour to your life! This one is neutral on the outside but multicolored on the inside.
A gadget
If you're like me you love your gadgets. I love my Ipad pro which had an attached keyboard and replaces my laptop often as my work tool. I also use the Ipadas my kindle reader and love reading new books on it. I also use it to read all my favorite blogs using the feedly app (you are already subscribed to 40+Style right?). The lightest version of the Kindle is a great gadget for the avid reader who can't live without books.

I use this roller every single day.  It greatly helps with keeping your muscles subtle and massages my legs, back and shoulder. I also use it to open up my shoulders. If you're interested, I can do a demonstration at a future date on how I use it.
This roller also helps with cellulite as it evens out the fascia which will help smooth your legs and upper thighs.
It's my perfect tool to keep injuries at bay, my back and shoulders in check and my legs smooth. Highly recommended!
Date night of her choice
Another great idea from my readers is to give her a date night of her choice. Experiences and time spent together are usually the best gifts to give and receive. You can actually be very creative as to how you present this gift!
This is my course so I'm biased about this gift, but I feel that it's truly one of the best gifts you can give any woman that wants to feel more confident about her personal style.
Learn how to dress for your unique body, personality and lifestyle and create your own signature style. You will save lots of money from buying the wrong clothes too!
Check out the many great reviews from women who have already benefited from this course.
Donate for her favorite cause
Why not donate your gift for a good cause? Buy an animal for World Vision, sponsor a child, donate to the Red Cross or provide some micro loans through Kiva. It would greatly help others and isn't that what Christmas is all about?
I hope I have given you some good ideas.
Want even more ideas? I listed my personal favorite picks from Oprah's favorite things here.
Like always, I would be happy to hear your feedback and get your ideas as well! What would you like to receive as a gift this year?

Share this post on Pinterest