Although I laid out some basic guidelines on how to dress after 40, I feel that it's even more important that you dress for your body shape. I feel that you can ignore some of the guidelines mentioned there, so long as you know your strengths and dress according to your body type.
This is the first in a series of articles on how to dress for your body shape. First of all we need to determine what your body shape is.
So let's have a look at 5 basic female body shapes.
There are several ways to define your body shape. The most basic way to do it is to determine if you are either a
You can split these main categories in sub categories to further customize your body shape, but let's keep it simple for now.
Check this video or continue reading below.
How do you find out which one you are?
Characteristics of the hourglass:
Well defined (narrow) waist
Hip and bust tend to be almost the same and quite big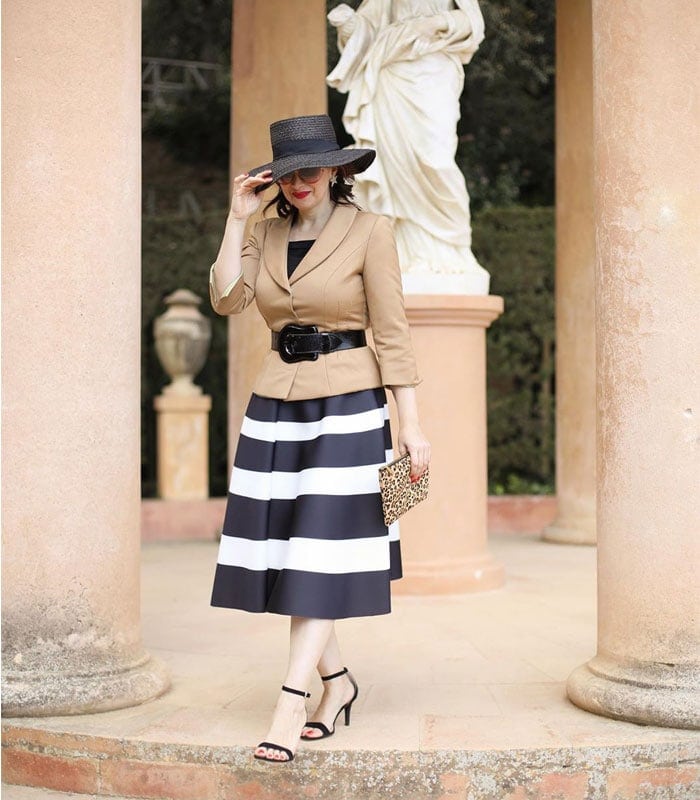 Charateristics of the inverted rectangle are:
Shoulders are wider than the hip
Bust tends to be proportionally large
Hips are small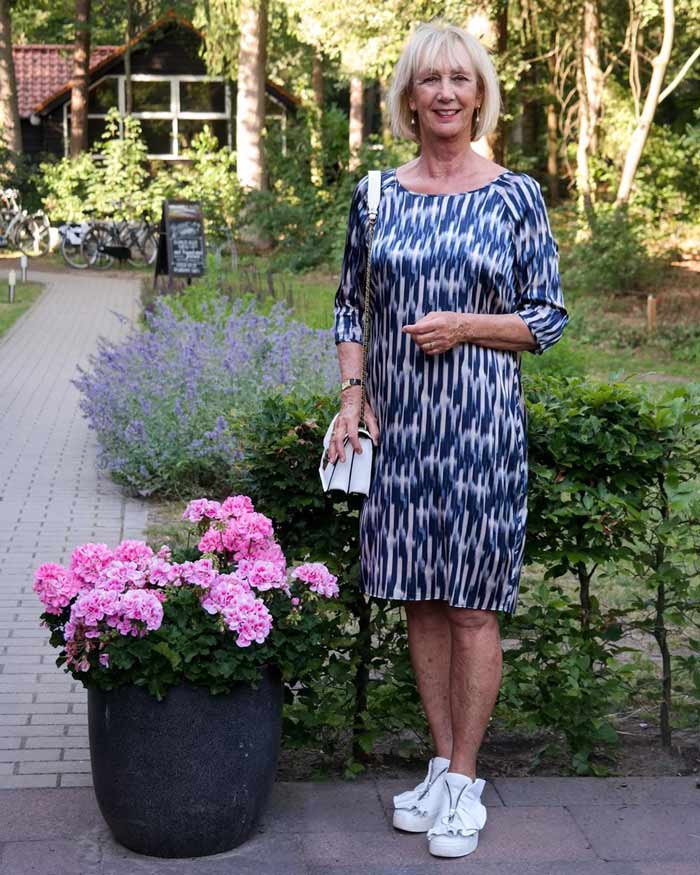 Characteristics of the rectangle are:
No defined waist
The hips tend to have a similar width as the shoulders
You do not have a lot of curves
Your bust tends to be small or average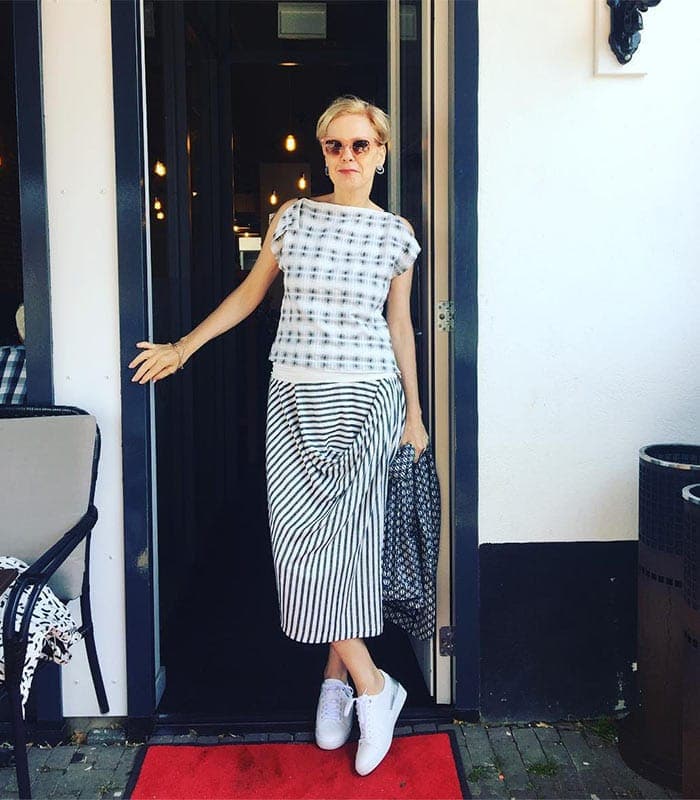 Sylvia
Characteristics of the pear:
The hips are wider than the shoulder
Fat tends to accumulated on the hips and buttocks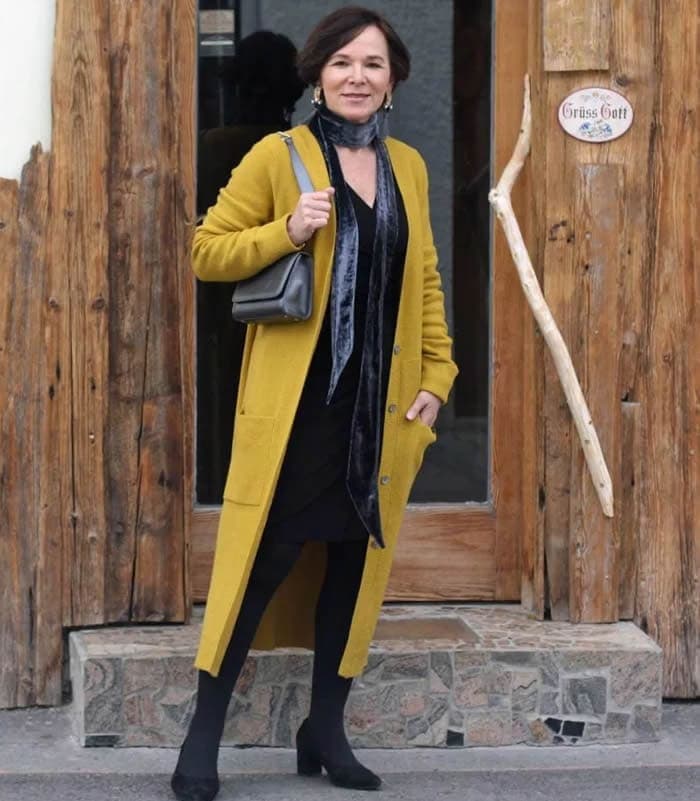 Characteristics of the apple
No defined waist
Weight tends to form on the stomach
Average bust size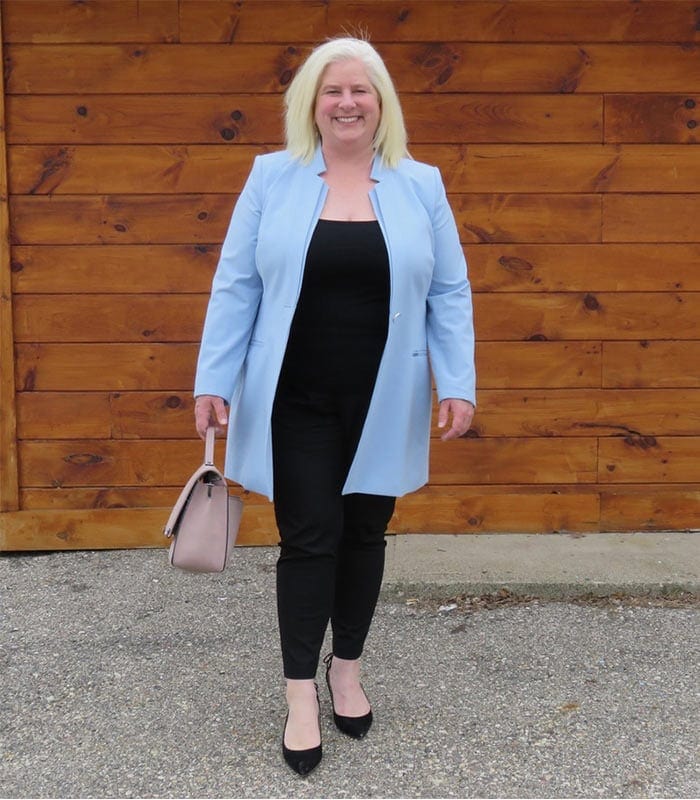 Body shape calculator: Determining your body shape with measurements
If you know the measurements of your bust, waist and hips you can also use this online calculator which will give you a general idea.
Please note that we are all different and the 5 mentioned shapes above are just the 5 basic shapes.
For example when I changed my bust size with just 1 cm, I got different results. But we are all leaning towards one of these basic shapes and only few of us will be exactly one of these.
In my case I'm lingering between a pear and a rectangle. My hips are wider than my bust and my waist is not so defined. But if I add 1 cm to my bust in the calculator above, I'm defined as a rectangle, because my bust and hip size are quite similar.
How to measure yourself
Of course, if you are going to figure out your body shape using the calculator above, you will need to measure yourself.
So, how do you do that accurately?
Shoulders – measure from the top of one shoulder all the way around
Bust – measure the fullest part of your bust. Make sure to hold the tape measure tight but not so taut that you squash your bust so your get a smaller measurement than you should.
Waist – measure around the smallest part of your waist, usually just above your belly button.
Hips – start at one hip and wrap the tape measure all the way around at the widest part.
You may need someone to help you to get accurate measurements.
Your body shape may change
All this may well change in the future as many women over 40 get a completely different body shape once they go through (peri)menopause, so in that case the style of clothes you chose may have to change as well.
It may be that you put on some weight around your middle so you end up moving towards an apple shape.
In this case, you are likely to find that the guidelines for your original body shape considered alongside the guidelines for the apple shape could help.
I hope that you got a clearer idea what body type you are?
Finding your body shape can be revolutionary to the way you dress
It can be all too easy to compare yourself to a friend or celebrity.
However, determining your own body shape can really help you to dress for YOU, without trying to emulate anyone else.
Don't forget your vertical body shape
Now that you have discovered which of the main body types you are, have you thought about your other proportions.
Everyone also has a unique vertical body type. This is the proportion of your leg length, or the lower half of your body, in comparison to your torso. Using these measurements in conjunction with your body type will help you to find the most flattering looks for you.
If you like to kickstart your style right now, you may like to download our Find Your Style guide. This will get you on the right style track in no time!
For more information on how to dress for your particular body type you can also read my articles:
Enjoyed this article on how to determine your body shape? Share it on Pinterest!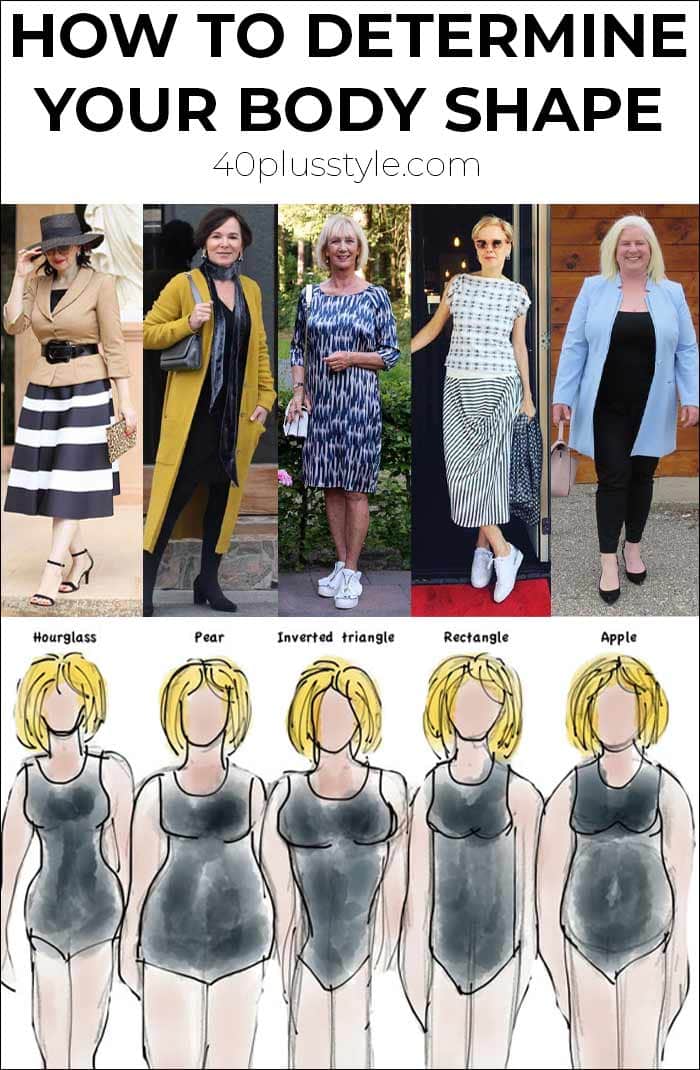 Want to get more articles from 40+style in your inbox, subscribe here.
You can also connect with 40+style on Facebook, Instagram or Pinterest.
Support 40+style by using the links in our articles to shop. As an associate for Amazon and many other brands, we receive a small commission (at no cost to you) on qualifying purchases which enables us to keep creating amazing free content for you. Thanks!