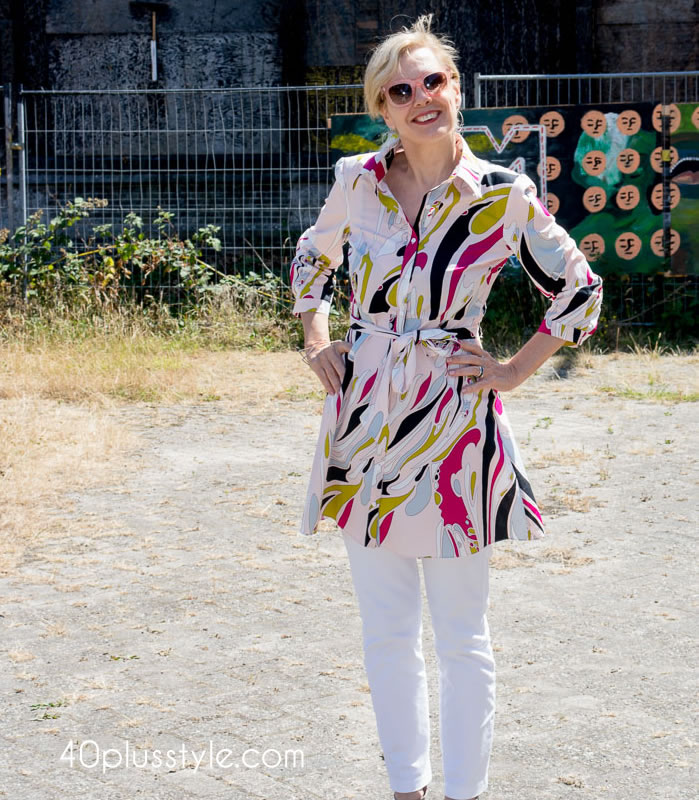 I love wearing white. I find it such a fresh, modern and easy to combine colour, that white pants have become the ultimate basic in my wardrobe.
If I don't know what to wear, I grab one of my white pants and either combine it with a top, dress, blouse or jacket. Here is update overview on how to wear white pants and how I wear mine many different ways!
White cigarette pants
My white cigarette pants are my staple. They look good with almost anything and I wear them with dresses, tunics, short tops, blouses etc. They look good with a variety of shoes too.
---
You my like our guide on choosing the right shoes for different styles of pants.
---

Goofing with some of my stylish friends… Photo by MisjaB.
White cigarette pants with a polkatdot top. Want to have lots more inspiration on wearing polkadots, see our ideas on wearing polkadots this summer here.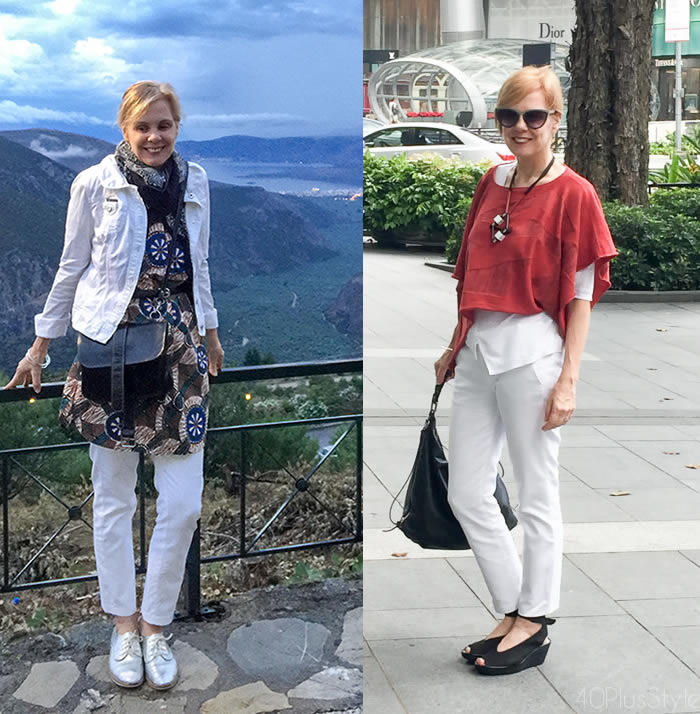 White is a perfect base for layering too!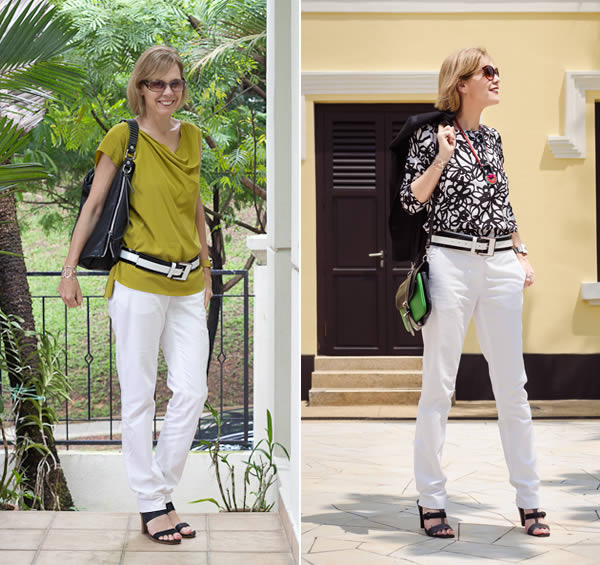 Wide legged pants
Wider pants are back on trend and I'm loving mine. These look particularly good with short tops as you want to make sure to still show your figure in white pants.
A loose wide top going to your hips is not recommended but a longer tunic that is belted at the waist can look really good!
For more tips check out our guide on how to wear wide legged pants.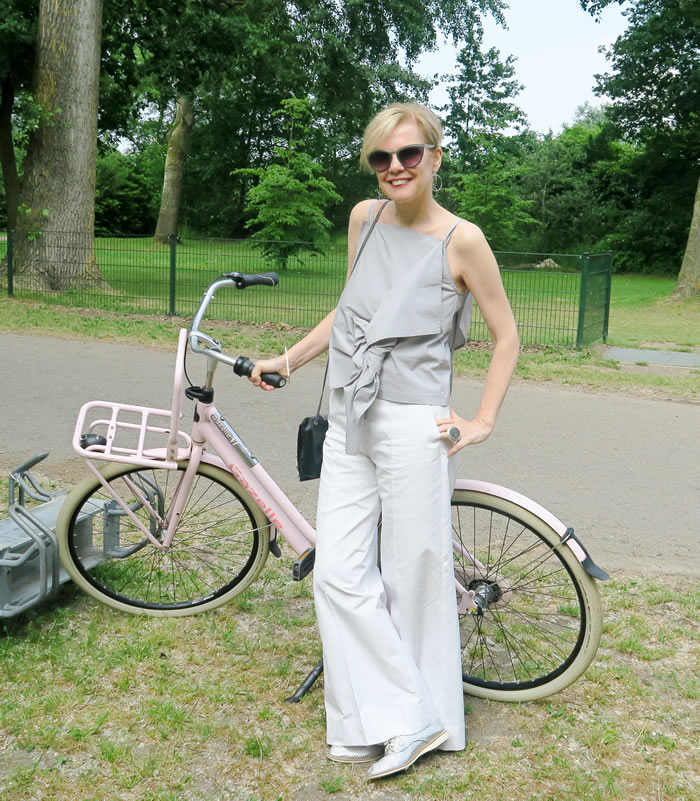 White sailor pants
These were a long-time favorite of mine and have been featured on the site many times.
Great for a laid back relaxed look and for creating a nautical style. You can wear them with t-shirts only, combine them with a belt and / or a blazer, with a hip (silk) top and even with short dresses.
I  wear them in casual situations and in the evening.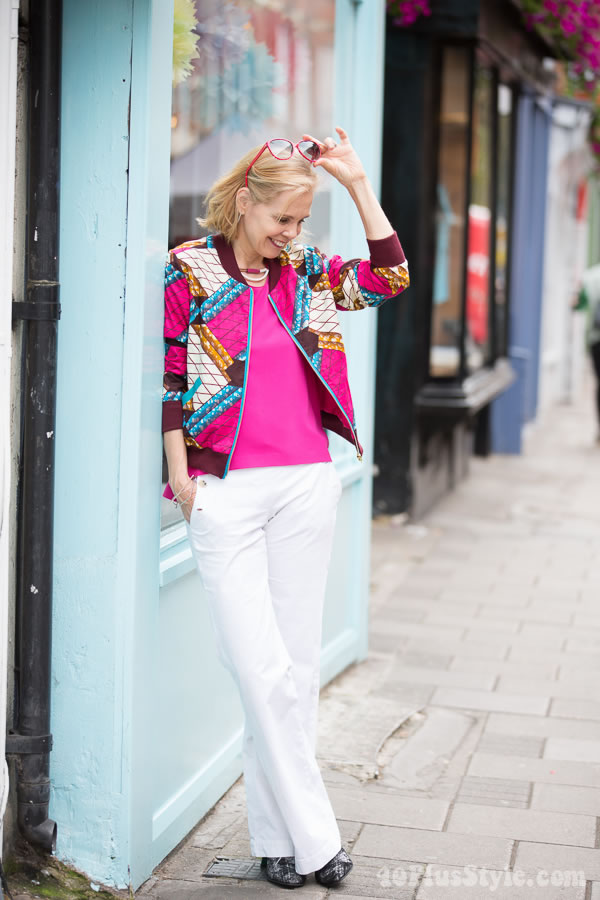 White trousers for sports
I love wearing white for sports as well, especially skiing and yoga.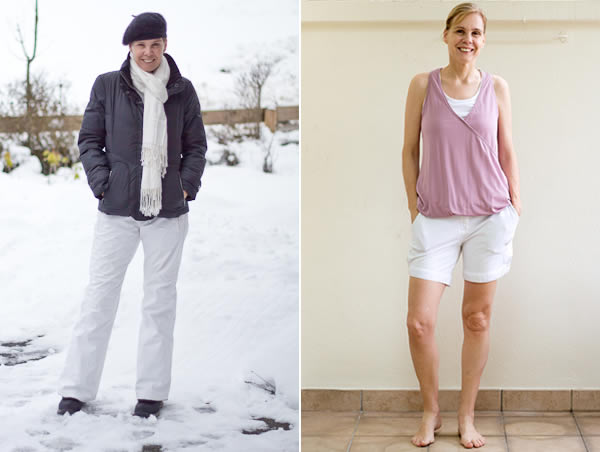 White cropped pants
I own cropped white pants as well, which I particularly like to wear with short dresses. Great for a slightly hipper look or if you want to show off your shoes.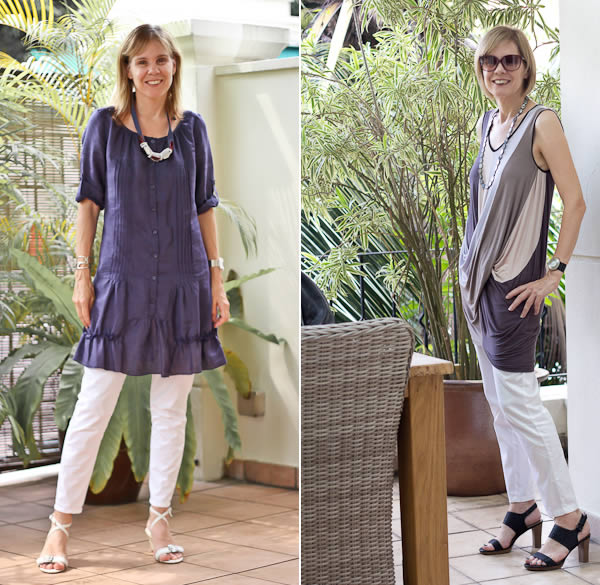 Straight leg white pants
This type of pant is a classic. They are made of a thicker cotton so not so see-through and have the perfect rise for my figure. They are so easy to combine with many of my tops and great to wear with belts.

Winter white
Although white is an obvious choice for my tropical weather, I love wearing white in winter too.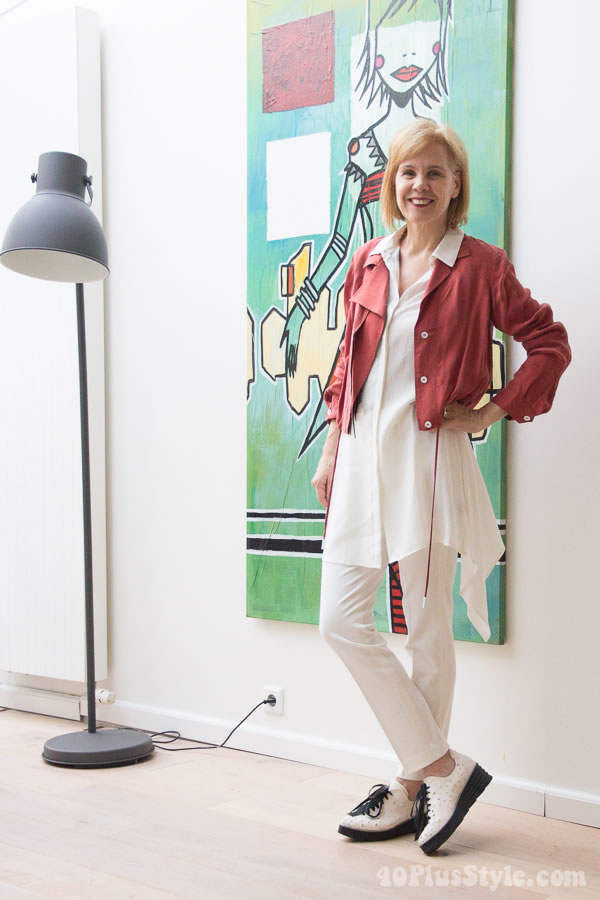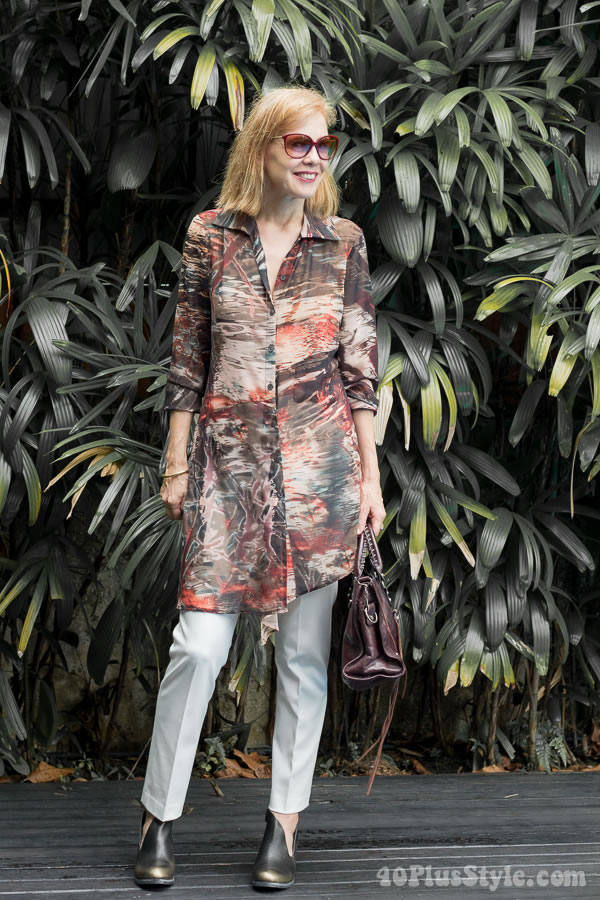 Knee high white pants and white leggings
When the weather gets even warmer or you are going on holiday, knee-high white pants or leggings are perfect.
I absolute love the knee high leggings from Stella Carakasi.

---
Want more tips on wearing leggings? You will love our guide on how to wear leggings.
---
Are you wearing white yet?
If you have always been reluctant to wear white, give it a try!
Don't be afraid that white makes you look bigger, but instead focus on finding the perfect fit for your body type. Play with different tops and shapes or try wearing tunics or short dress over your pants.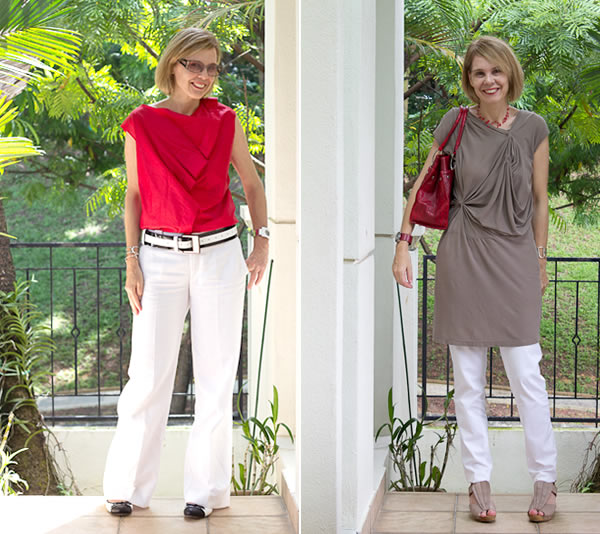 White is such a great versatile color espcially in summer.
Now that the sales are on at Nordstrom it's the perfect time to stock up on them. Give it a try and mix with clothes from your wardrobe.
Do you like to wear white?

p.s. Did you see some of our sale picks from the Nordstrom sale yet?
Like this article? Share it on Pinterest!