Do you know someone who has been making more of an effort to get fit this year? Or do you have a friend or loved one who has always loved working out? Below you'll find the best gifts for the fitness lover in your life no matter where they are in their fitness journey. Take a look at these workout gifts for her…
workout gifts for her
roller
Let's start with one of my favorite fitness gizmos. I use the Triggerpoint roller (below) every day to help keep my muscles supple and massage my legs, back and shoulders. I also find it helps with reducing the appearance of cellulite as it strengthens the fascia so cellulite doesn't protrude so obviously.
Trigger point massage ball
If you have one particular spot or a trigger point that is painful, it's very effective to massage yourself with a ball. Just lean against a wall with the ball on the painful spot and make slight movements to massage it. You'll soon find lots of relief.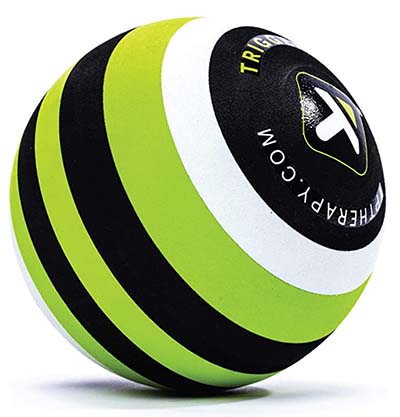 TriggerPoint Foam Massage Ball
Deep tissue muscle treatment
Although the roller and massage ball above are very effective is getting your deep muscle tissue in good shape, the TheraGun is even quicker in doing that. Just put it on the painful spots and the machine will do its magic. I spoiled myself with this gift this year.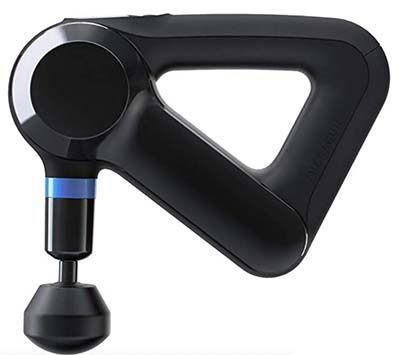 yoga mat
Whether your recipient prefers yoga or pilates, the mat below will keep her comfy while she exercises. The Gaiam yoga mat (below) comes in lots of patterns and prints, including the black and gold shown.
yoga block
A yoga block can be a great accompaniment to your yoga mat, helping to achieve more advanced poses or to aid beginners just starting out. The block below has close to 8,000 largely 5* reviews and can be matched to the Gaiam yoga mat.
sport earphones
Listening to music while you exercise can help you keep your rhythm and stay motivated. The Bose earbuds (below) have a lifelike sound that makes it sound as if your favorite performer is pushing you on.
Bose Sport Earbuds – True Wireless Earphones
exercise bike
It's good to be able to exercise at home for all sorts of reasons – whether gym access is limited where you are, the weather is inclement or you like to watch your favorite shows to make the time go quicker while exercising. The spin bike (below) is a real fitness treat that comes with iFit spin classes you can follow.
NordicTrack Commercial S22i Spin Bike
Ring fit adventure
If the kids or grandkids in your life already have a Nintendo Switch, why not borrow it to get fit and play some family games. The leg strap and ring on the Ringfit Adventure (below) turn your real-life movements into in-game moves and you can burn off calories while moving up the game levels.
Ring Fit Adventure – Nintendo Switch
Jump rope
A jump rope makes a great fitness gift as it's portable so you can pop it into your bag or suitcase to continue your fitness regime wherever you are. The Gaoykai rope (below) is weighted so it shouldn't twist, and it is also adjustable so you can alter the rope length depending on your height.
Resistance bands
Another good option for fitness wherever you, or your loved one, are, resistance bands can be used in lots of different ways. The pull-up bands (below) come with door handles so you can attach your bands to a door and pull, giving you a similar workout to using weights.
CORTNOE Pull Up Assistance Bands
Weights with hand strap
If you like to walk or run with your weights, or you have problems with grip, choosing a pair of weights with a handstrap like the Gaiam weights (below) can be the perfect solution. These are also helpful if you get RSI symptoms when lifting weights as you don't have to hold on so firmly.
Gaiam Hand Weights – Soft Dumbbell Walking Hand Weight
Workout gifts for her – Stability ball
The stability ball (below) can be used in pilates or yoga to strengthen your core. I currently use it as part of my recovering physiotherapy to stretch out (and get more movement in) my arms.
Bosu Pro Balance Trainer, Stability Ball/Balance Board
blender
If you're making an effort with your fitness, it makes sense to ensure you are giving your body the nutrients it needs. The NutriBullet Pro (below) is perfect for blending all your fruits and veggies.
NutriBullet Pro – 13-Piece High-Speed Blender
workout gifts for her: leggings
A great pair of leggings is essential for most types of workout. The Dragon Fit leggings (below) come in a good choice of colors, and are well reviewed with wearers saying they stop legs from jiggling and aren't too tight across any 'muffin top'.
Dragon Fit High Waist Yoga Leggings
yoga top
Of course, your recipient will need a top to go with their leggings! The Ictive workout top (below) has a stylish mesh detail on the back and comes in a good choice of colors so you can choose her favorite.
sneakers
Sneakers are a stylish option for exercise and everyday. The Adidas running shoes (below) have a curved sole to put less strain on feet and joints.
adidas Ultraboost 21 Running Shoe
fitbit
Monitoring your fitness levels, including steps taken, heart rate and calories burned, can be a good way to stay motivated. The Fitbit below also monitors the quality of your sleep.
Fitbit Inspire 2 Health & Fitness Tracker
PHONE holder
Most people like to have their phones with them while they exercise or run, but it can be tricky to find a comfy place to put it. An armband like the one below can be a good solution so you can listen to the music on your phone while running.
VUP Running Armband for Smartphones
bath soak
Your fitness regime doesn't always have to be hard work. It's important to take time to recover too. I'm sure anyone who loves to exercise will also love to wind down with the Muscle Recovery bath soak (below) which relieves sore muscles.
Coach Soak: Muscle Recovery Bath Soak
gym bag
If you know someone who loves to go to the gym or perhaps swimming, they may appreciate a bag to keep all their fitness gear in. The gym bag (below) has wet and dry compartments as well as water and shoe pockets.
sports bras
Any woman who exercises needs the right support. The sports bras (below) have attractive back straps and come in packs or 3 or 5.
headbands
A stylish headband can add interest to a gym outfit and keep hair and sweat out of your eyes. Reviewers say the Maven headbands (below) are wide enough to fit thick hair in and they stay in one place.
studio subscription
Having all the workout gear you need is no good without actually doing the workouts. An Alo Moves subscription offers unlimited yoga, fitness and meditation for a monthly fee.
the 10-day reset
To give your fitness journey a boost, you might want to try the Sakara 10-day reset (below) which features recipes, detox tea and probiotics. It might just be what you need to kickstart your fitness and exercise regime.
pilates socks
A pair of pilates socks can make a great stocking filler. The Tavi Noir socks (below) comes in lots of different colors and have lots of 5* reviews. Wearers say they are cute, comfy and soft.
boxing gloves
Tailor your gift to your loved one's sport of choice. If your loved one loves boxing or kickboxing, the Everlast gloves (below) come in stylish monochrome and have positive reviews from women who say they are a good option for beginners.
Everlast Elite Pro Style Training Gloves
wellness journal
Charting a journey of any kind can help you to make plans, stay motivated and see how far you've come. The wellness planner (below) is ideal for charting daily exercise, meals and what you're grateful for.
Life & Apples Wellness Planner – Food Journal and Fitness Diary
Have you ever bought or received a great fitness gift? What are the best workout gifts for her that you can think of?
Continue reading:
like this post on the best workout gifts for her? share it on Pinterest!
Want to get more articles from 40+style in your inbox, subscribe here.
You can also connect with 40+style on Facebook, Instagram or Pinterest.
Support 40+style by using the links in our articles to shop. As an associate for Amazon and many other brands, we receive a small commission (at no cost to you) on qualifying purchases which enables us to keep creating amazing free content for you. Thanks!