Scarves are one of the easiest ways to add style to your wardrobe.
A well-chosen scarf can add instant polish to any wardrobe, no matter how basic by bringing in new colors, patterns, and textures.  Scarves extend your wardrobe and let you play with new patterns and colors you might shy away from in a top or dress.
We've put together a guide on how to select and style scarves so you can wear them in style!
First, here are the basic types and shapes of scarves
1. Rectangle
This size is really easy to wear which is probably why it's the most popular. It often comes in 30″ x 80 but you'll see it in many other variations. Rectangle scarves often come in knits and wools, rayons, viscose, silk, or cotton.
2. Square
Square scarves are usually made in lighter materials like rayon, silk or soft cotton.
You'll find these scarves in squares as large as 60″ x 60″, and often in smaller sizes called neckerchiefs.
3. Infinity Scarf
An infinity scarf is a circular scarf with no ends. This scarf is sometimes called the closed loop. You'll see infinity scarves in heavy knits and cables for winter, or lightweight cotton, linen, or rayon fabrics for summer. Infinity scarves are especially great to wear if you're wearing a jacket with a zipper since they don't have any ends or fringe that can get caught.
4. Pashmina
Pashmina is a very particular fabric. It's made from the belly hairs of the Tibetan goat (I kid you not!) Explains why these type of scarves are so expensive. Pashmina scarves often come in solid colors with fringe ends, and are large enough to use as a wrap. There are many similar styles that are rayon/silk blends and therefore less pricey, but with the solid colors and fringe and so they are still called pashminas.
5. Blanket Scarf
Blanket scarves are extra large wool blanket patterns that are worn as oversized scarves, ponchos or wraps. You can always secure them with a stylish broach, or hide a safety pin under the layers if you don't want it to be seen.
A basic scarf wardrobe should include a rectangle scarf in a heavier weight for winter, and a lighter cotton or rayon/silk rectangle scarf for summer. Choose a scarf in a bright color or fun print to add fun and pattern to your warm weather wardrobe.
Select an infinity scarf in a large print or pattern that can be worn over jackets with a zipper.
Make sure you have a square silk or silk blend neck scarves. A neck scarf can be extremely versatile (as we show below).
If you are petite, select scarves that aren't too long so the scarf won't overwhelm your smaller frame.
Here's why Anne loves her scarves so much!
Scarves – and more especially silk scarves – belong to my everyday life.
I wear one every single day, no matter what! It's my personal signature. Among the many accessories a woman has to enhance her outfit, but also her face or her figure, scarves are, to my opinion, her best friends.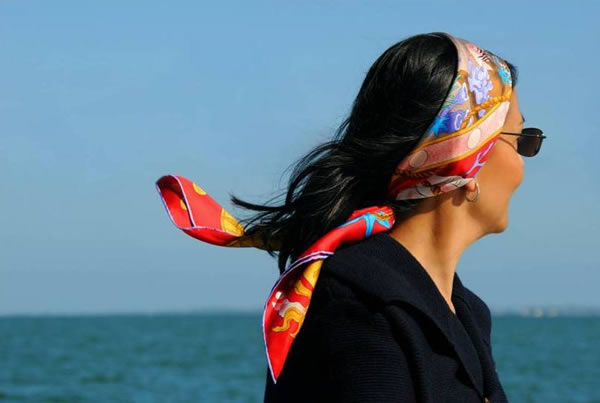 They are absolutely magical. It's amazing how such a little piece of fabric will add flair to any outfit and zest it up.
Scarves are more than just an accessory. They provide us with the touch of color we need, they brighten up basic clothing.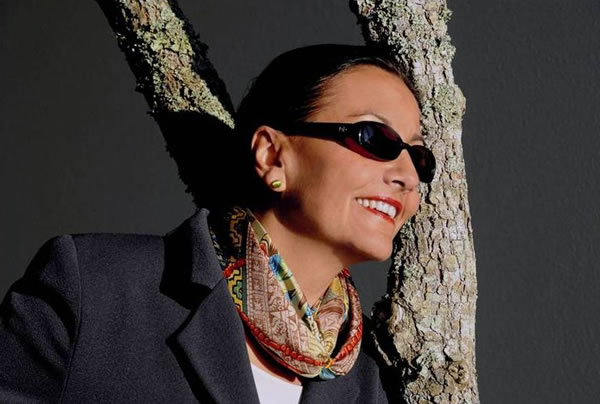 They can be mixed with other accessories (think about a chain intertwined with a scarf or a purse wrapped into a silk scarf). A bright scarf will be eye catching and will divert the eyes from parts of our body we are not comfortable with. In other words, scarves can do miracles!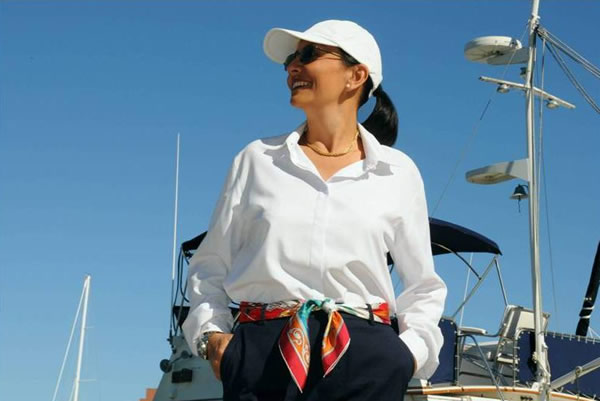 How would women that never use scarves as part of their style start incorporating them?
As many women, as many personalities and styles… So each woman will start differently. I think there are two ways to look at a scarf. You can decide it will complement your outfit in an elegant way. In this case the scarf – usually chosen for its contrasting or matching color – acts like a subtle enhancing touch. It's probably the easiest way to start incorporating a scarf.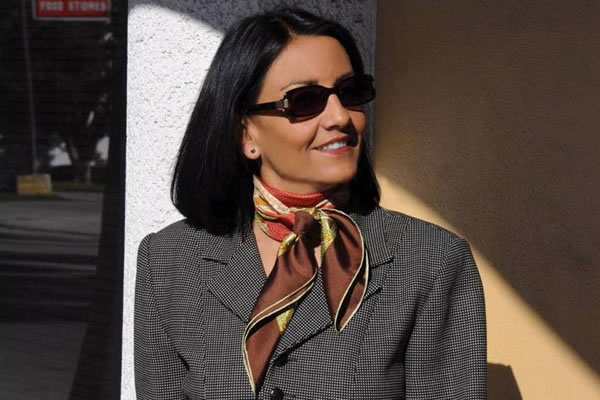 There is another way to look at scarves though. One can decide to make it the "star du jour". In this case I recommend to first pick a scarf and then to work on the outfit which will go with it.
For more advanced scarf lovers, it's when you want to start playing original styles and original matches. It's the right time to give free rein to your own imagination.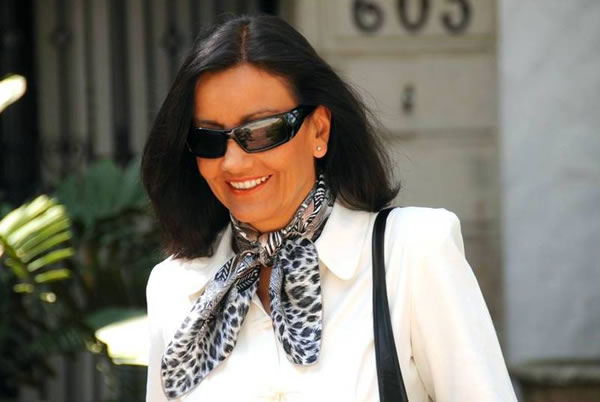 How do you go about choosing your clothes? Do you perhaps start with a scarf or pick a scarf later on that suits your outfit?
First of all, I would never go out without a scarf on….When I feel lazy (it happens!), I pick a scarf I like and add it to complement my outfit as I would do with any other accessory.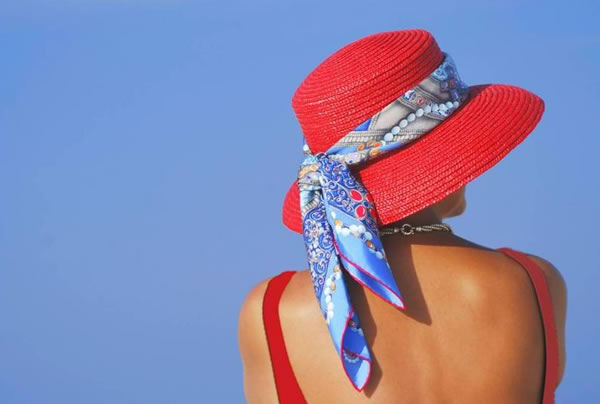 But most of the time, before getting dressed I like to decide which scarf I want to wear and how I will tie it – which means I will select my dress or top, but also my purse or even my shoes accordingly.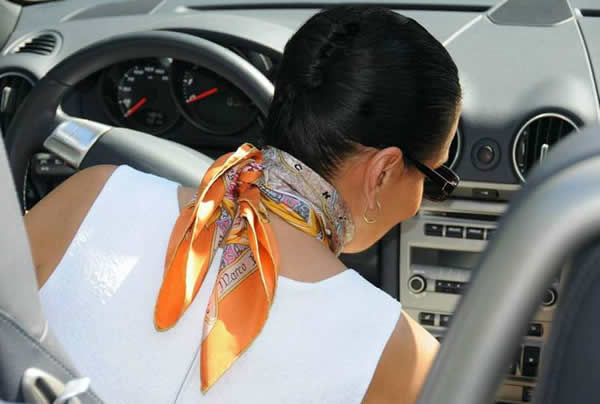 Now comes the fun part, how to tie your scarf
Here are several basic ways to tie a scarf.
1. European knot
One of the easiest and most stylish ways to tie a scarf. Create a loop with one hand, put the scarf around your neck, and thread the ends of the scarf through the loop. You can wear looser or up closer to your neck when it's chilly.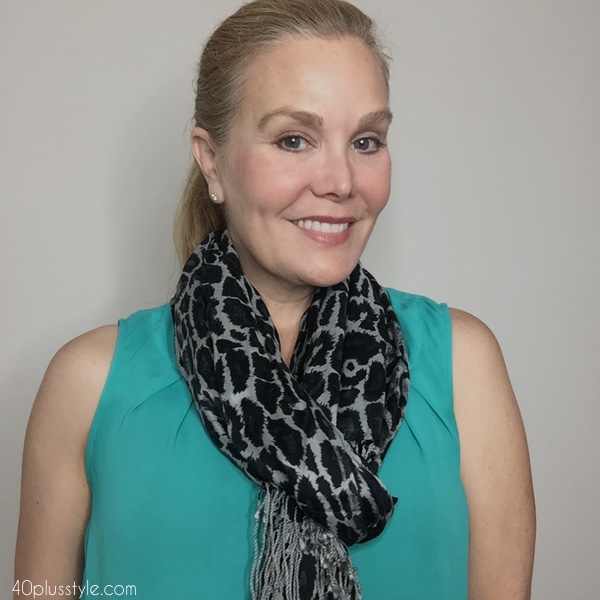 2. Basic Loop
Simply drape the scarf around your neck and loop the ends back around to the front.

3. Menswear knot
Tie in a loose knot the same way you'd tie a men's necktie. You can adjust the knot up or down to make it lower or higher.

4. Basic silk scarf knot
Add a bit of French style to any outfit with a simple neck scarf. Tuck the ends in or leave them loose (and you can leave the knot in the center or wear it jauntily to the side, a polished look with a white buttondown shirt.)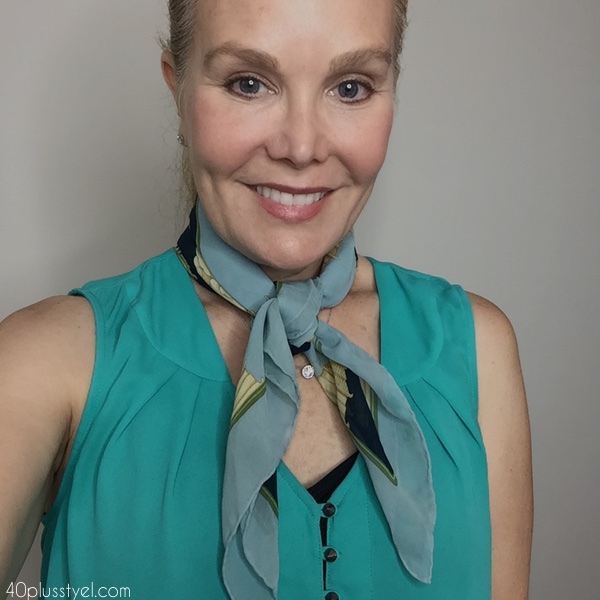 5. Ascot
Wear with the triangular ends of the scarf frontways, wrap around your neck, and hide the ties underneath. Easy and tres stylish!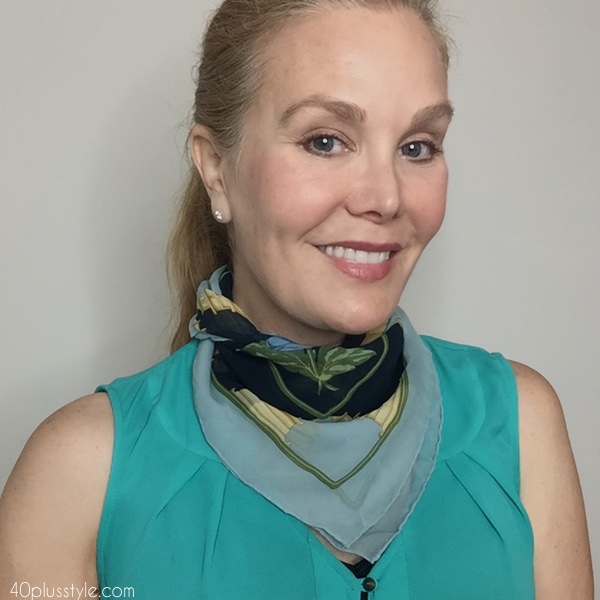 Here are a few more stylish ways to take your outfit to the next level by adding a scarf
6. Tie on handle of purse for a pop of pattern or color
7. Tie around ponytail if you have long hair

8. Add a pop of color by adding a pocket square to a neutral blazer
Here is a step by step video with 11 stylish ways to tie a scarf

You can find some of our favorite scarf picks available in stores nowbelow.


PS. Want to learn even more ways to up your style game? Join the 40 Plus Style Club. There is lots of training on accessories and how they can truly elevate your style!