Are you tall and find it difficult to dress? Let's discover how to dress when you are tall and where to find the best clothes for tall women.
Anyone over 5ft 10 or 1.78 meters is considered tall. Many women will eny you, but if you're tall, then dressing comes with its own set of challenges, even though you have fewer limitations as petites.
As always though, please note though that these are only loose guidelines.
Every body is different, so trust your own instinct and see what works for you, your body shape, your style personality and your lifestyle.
Are you the opposite of tall? Check out our article on how to dress when you are petite.
Dressing challenges for tall women
Although being tall can be a real plus when you are dressing, you may still find it difficult to get your outfit in balance.
You have lots of flexibility when it comes to getting dressed.
It's really up to you whether you prefer to show off your tallness or whether you would like to look a little shorter.
In general as a tall person you will want to achieve the following with your clothing:
Get your outfit well proportioned and create a flattering silhouette
Find properly fitted clothes.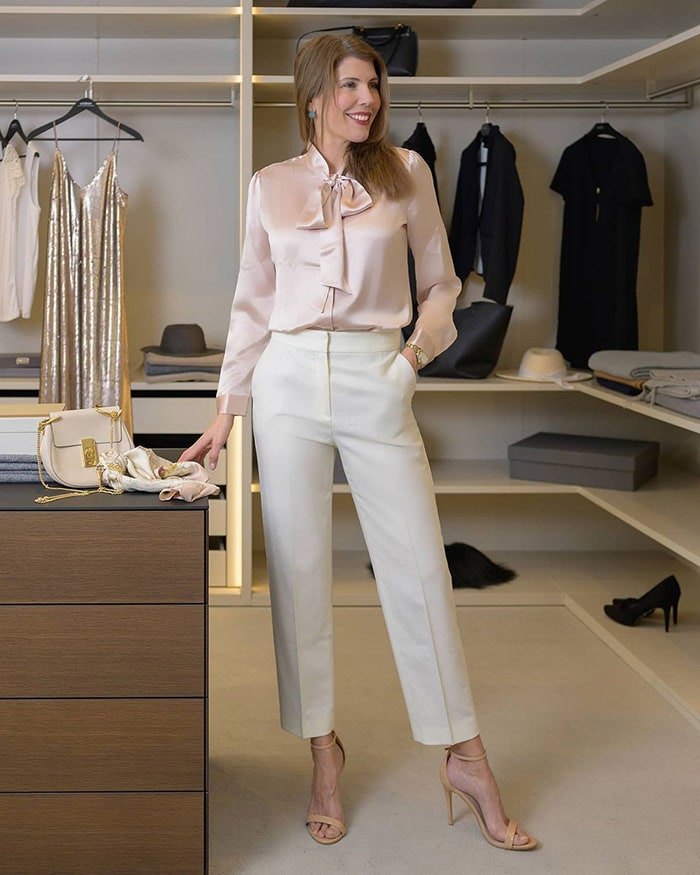 Leonie (above) shows how you can emphasize your tall figure by wearing well-fitted clothes in similar shades. If you wanted to look shorter, you could opt for lower heels and a top in a contrasting color.
Get her look with this similar silk shirt (another option here), trousers and ankle strap sandals.
1. Create a nice silhouette
If you are tall, you may need to work a little harder to create a nice balance in your outfit.
Often, you will want to give it more shape.
Work with strong blocks of colors to help define your body and break the strong vertical line.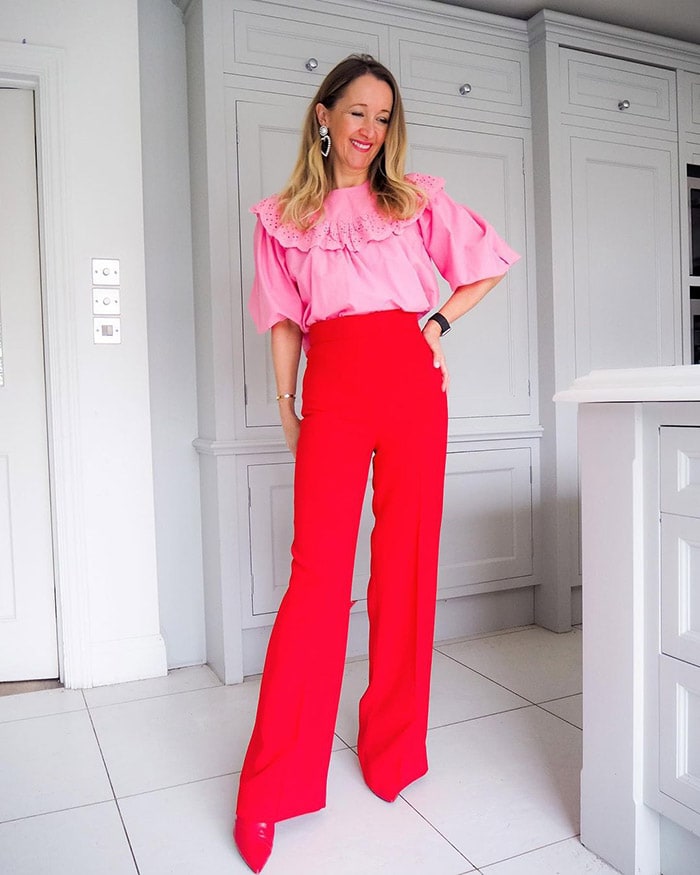 Karen (above) opts for shades of red and pink. The on-trend ruffle across her shoulders creates width rather than length. But you can see that wearing boots in the same color as her trousers makes her legs look longer.
Check out this pink blouse that you can wear with this similar pair of flared pants and booties.
Get clothes that give your body a clear shape
As a tall woman, you may like to add more shape to your outfits. Here are some suggestions for choosing and wearing the best clothes for tall women.
Choosing tops and jackets for tall women
Wear tops with round necks. V-necks will simply draw the eye downwards and elongate your figure further.
Choose blazers with waist definition.
Bell sleeves will give extra shape to your arms.
The current peplum style works very well for tall women and gives you more shape.
If you like to tuck in your tops, combine with a longer tailored jacket or blazer.
Wear tops over your bottoms rather than tucked in.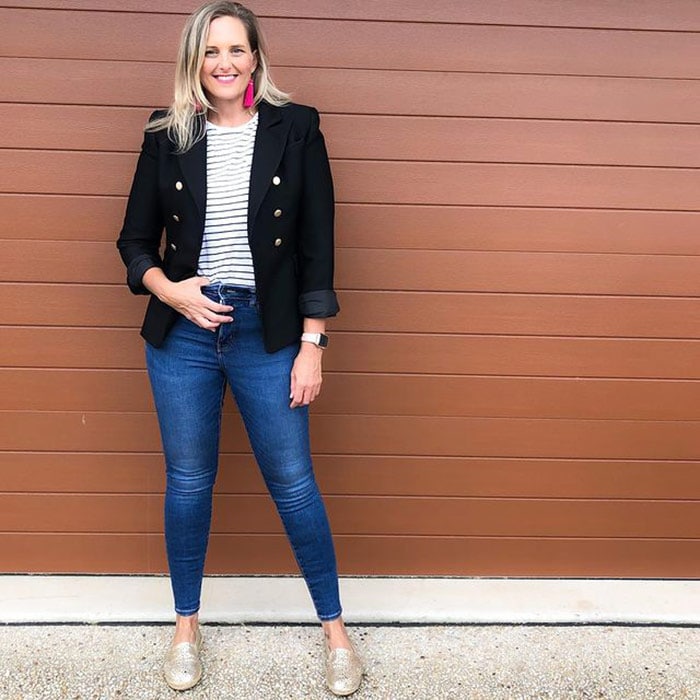 Nic (above) wears a top and blazer that add width because of the strips and double-breasted style rather than additional height.
Get her look with this similar striped tee, blazer, jeans, slip-on shoes and earrings.
Choosing bottoms when you are tall
Opt for A-line skirts.
Although you can wear many kinds of trousers you will look particularly good with trousers with a slight flare.
You are one of the lucky ones who can wear capris without any problems, but they will still decrease your nice long legs. Combine with shapely tops! Check out more tips on how to wear capris.
You will also look good in maxi dresses, but make sure they have the correct length. Of course these will make you appear very tall.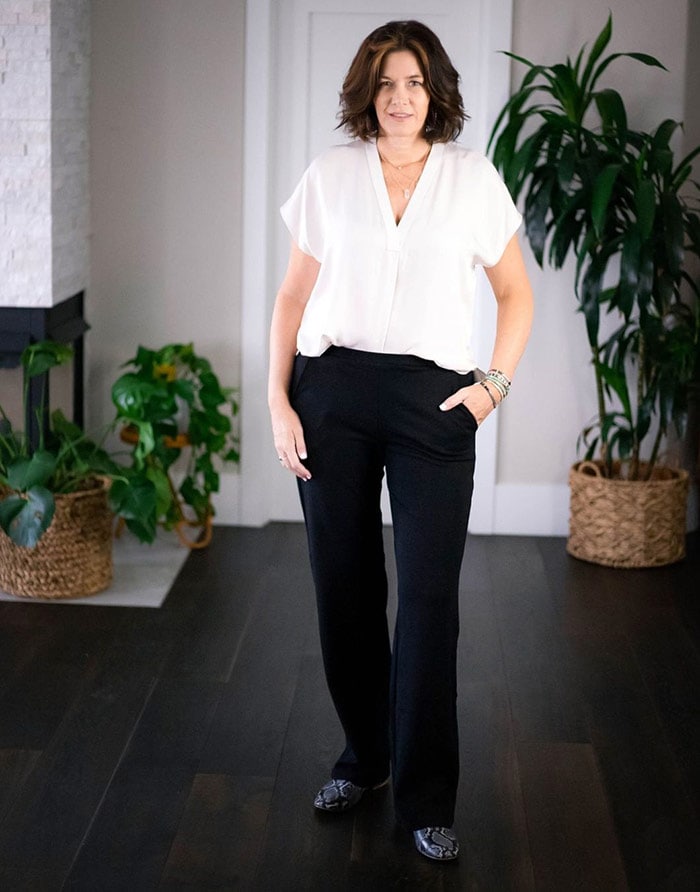 Dahlia (above) opts for straight leg black pants which have a very slight flare.
Recreate her outfit with this similar top, pants, mules and necklace.
Accessories and shoes
Wear long chunky necklaces, which bring attention to your center.
If your arms are long too, you can go wild with lots of big bracelets. (If prefer to not show them off, check out our tips on how to cover your arms).
You can wear heels or flats. Most tall women will look best in shoes with shaped heels, like kitten heels.
Large bags look good on you as well.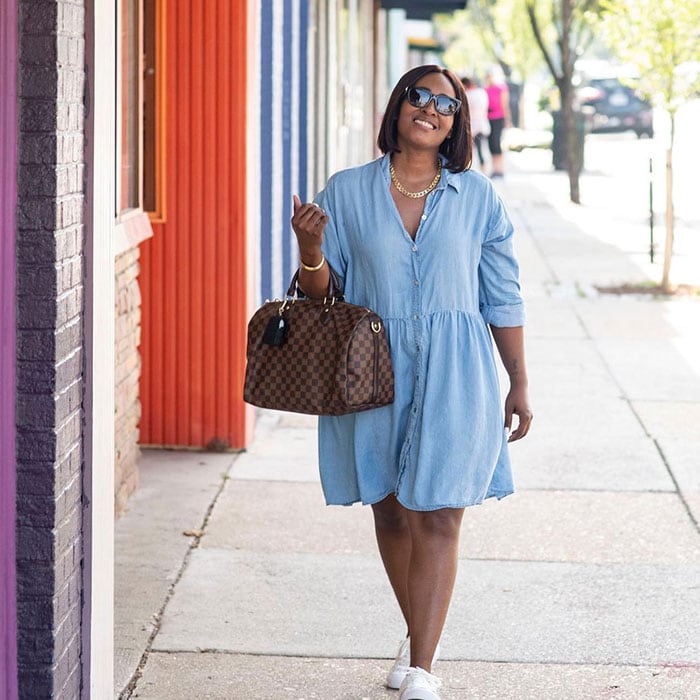 Dionne (above) opts for an oversized bag with her denim dress.
Steal her look with this similar shirtdress, sneakers, bag (another option here) and necklace.
What to avoid wearing when you are tall
Avoid:
formless three-quarter length jackets,
straight dresses,
dropped waists, cropped tops,
turtle necks,
tiny bags.
2. How to find tall women's clothing for your long arms and long legs?
Being tall means that you cannot always find clothes that fit properly in the shops.
Here are some tips on how to get clothes that fit correctly.
If you can't find shirts with the right arm length, you can buy them with double cuffs and then wear them unfolded
Otherwise, if sleeves are too short, have them taken in to halfway length.
If dresses are too short, just use them as tunics or wear over pants.
Tall celebrity women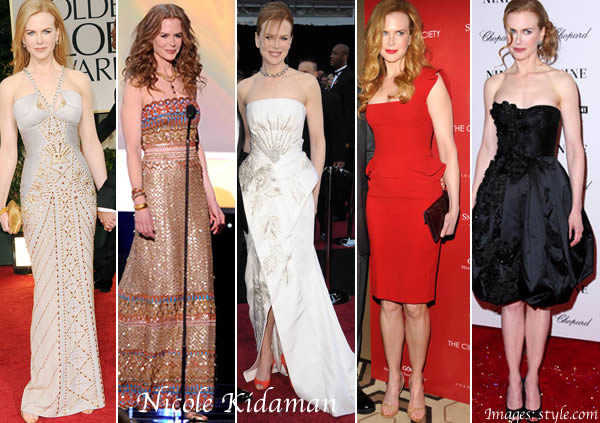 Famous tall women include Nicole Kidman, Gwyneth Paltrow, Jane Fonda and Michelle Obama.
You can see how Michelle chooses to dress her tall shape in this piece on how to dress if you are Michelle Obama.
Nicole often emphazises her height in dresses, which is a choice all tall women can make.
But she looks more in proportion when she adds more shape to her looks such as with peplum styles. As a tall woman, it's really up to you what you decide to do.
You can emphasize you tallness even more or use some of the tips above to tone it down a little and create more shape.
The best Clothes for tall women: Fashion stores to bookmark
So, now that I've taken a look at what you should consider when putting together outfits if you are tall, where can you actually buy clothing which fits properly? Which are the best stores for tall women's clothing?
lucky brand
Lucky Brand offers long and extra long lengths for many of their styles.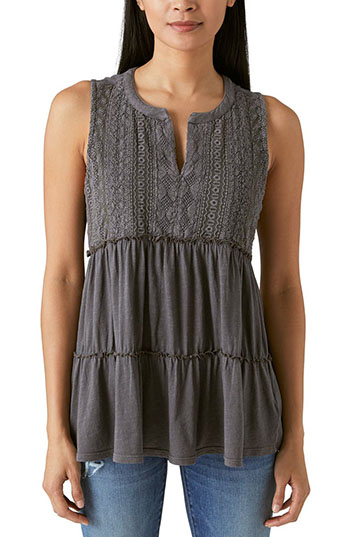 Lucky Brand Tiered Cotton Tunic Tank
LOFT
LOFT has a special section for tall women. Their tall section includes many of their most popular items, including the printed dress (below).

LOFT Tall Tiled Strappy Flounce Maxi Dress
ASOS
ASOS has a tall section for everything from formal attire for weddings to more casual, day-to-day basics like the black cigarette pants (below) which should go with everything in your closet.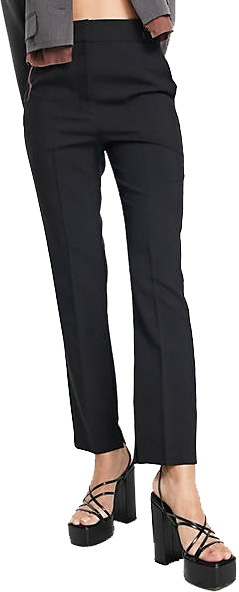 ASOS DESIGN Tall Slim Skim Cigarette Pants
old navy
Old Navy has a tall section specially designed for women 5′ 10″ and above. You'll find clothes with longer sleeves and length and pants with a lower knee position.
You could wear the jean jacket below with your summer dresses to add some warmth on cooler days.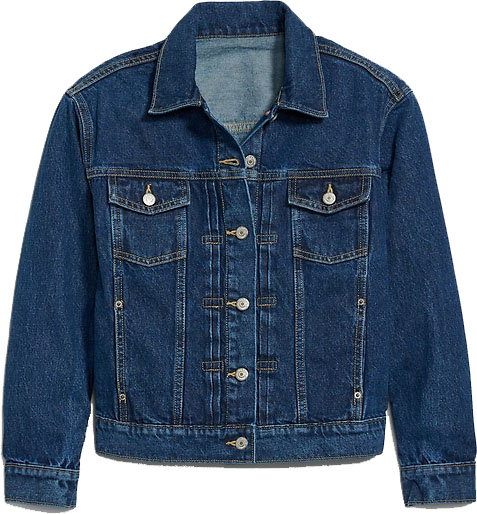 Old Navy Classic Non-Stretch Jean Jacket
banana republic
Banana Republic usually has more than 200 items in its tall category. You could wear one of its blazers with your jeans.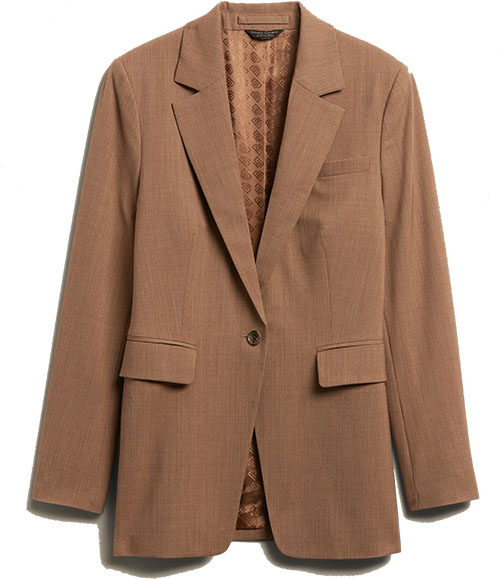 Banana Republic Siena Italian Wool Blazer
ann taylor
Ann Taylor has a good range of tall pieces which are particularly good if you have a classic style personality or are looking for pieces to wear to work. The dress (below) could be dressed up with heels and a blazer, or down with sneakers and a denim jacket.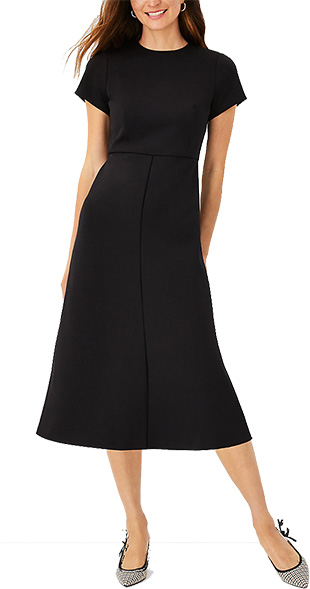 Ann Taylor The Tall Midi Flare Dress
topshop
Topshop allows you to search by fit, so you can simply click on the "tall" section.
nordstrom
Nordstrom doesn't have a tall women's section as such, but if you pop women's tall clothing in the search section, you'll find plenty of options suitable for longer limbs.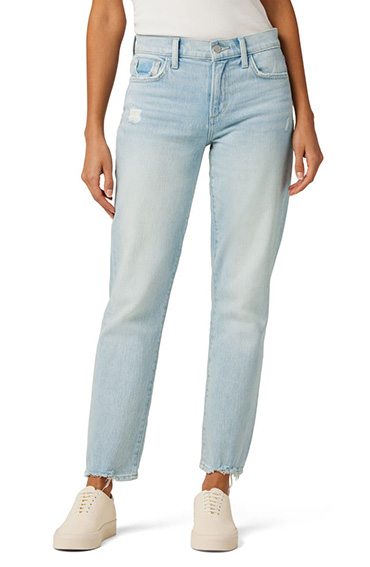 Joe's The Lara Ripped Mid Rise Ankle Cigarette Jeans
amazon
Amazon is a go-to for just about everything. If you put "tall womens clothing" in the search, you'll find longer length options.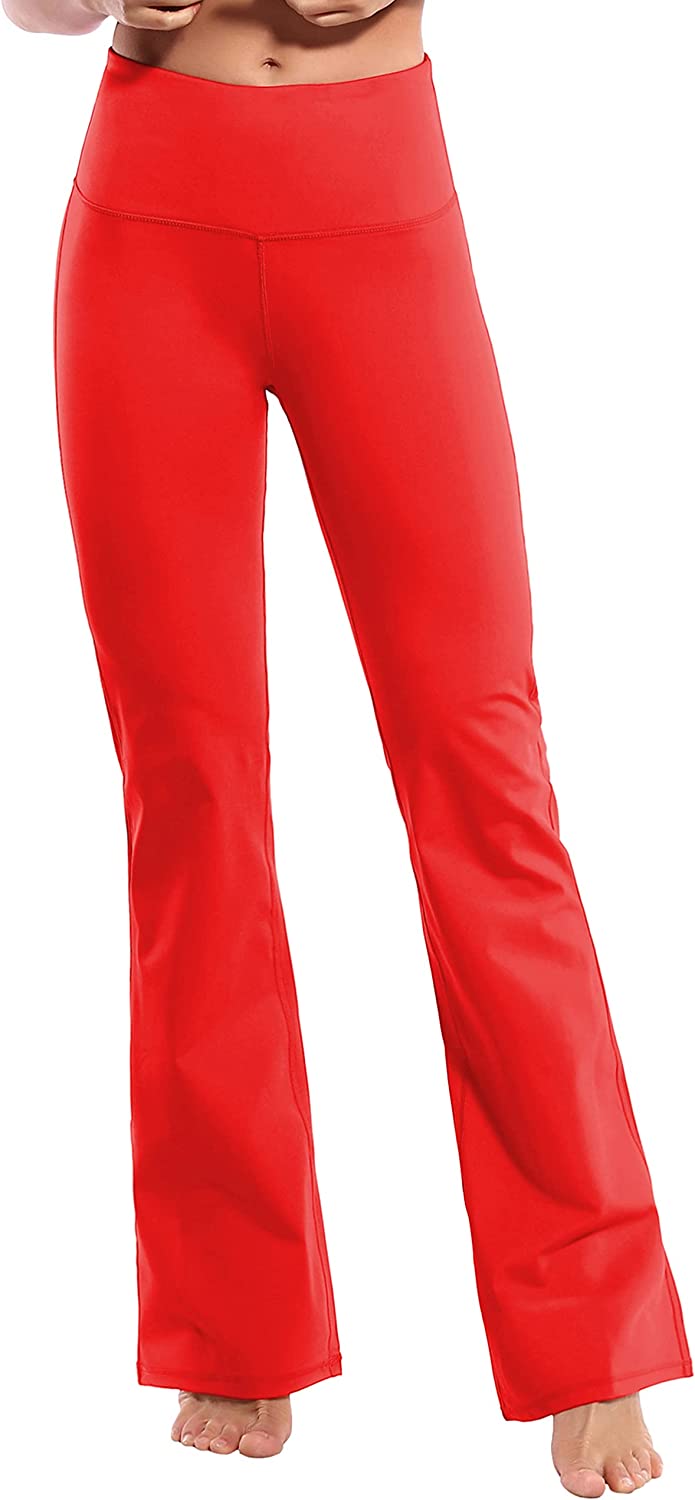 BUBBLELIME High Waist Bootcut Yoga Pants
athleta
Athleta is a good go-to if you're searching for workout or exercise wear such as leggings.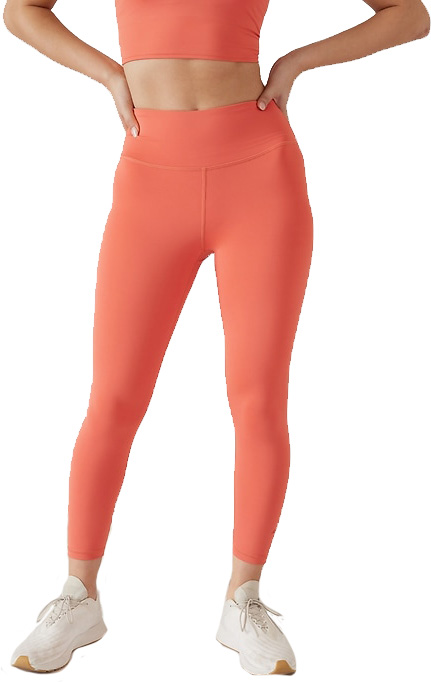 Athleta Elation Train Logo 7/8 Tight
j.crew
J.Crew has a good choice of classic styles in tall sizes. If you pop "tall" into the J.Crew search box, you should find all of the tall options.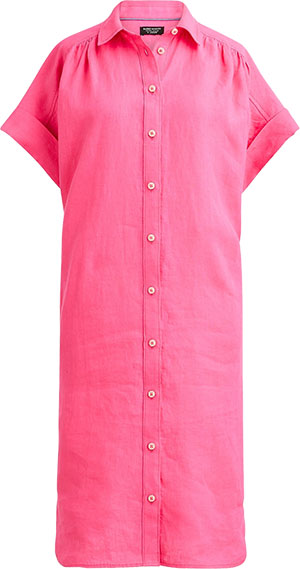 QVC
QVC may not seem like the obvious choice when looking for clothing. However, they actually have a wide choice of tall options.


Studio Park x Kerstin Lindquist Tall Week Away Jumpsuit
New Look
New Look could be a good choise for you if you are in the UK. There's a good tall range with close to 300 items to choose from.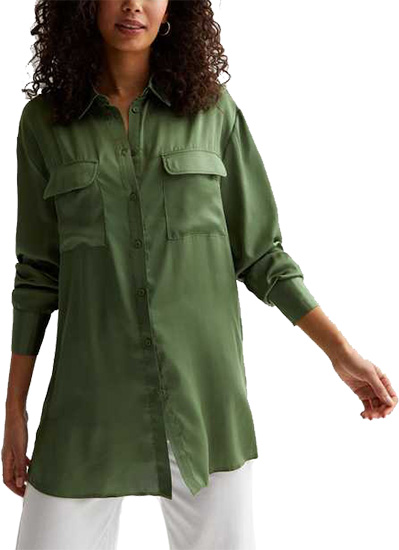 New Look Tall Satin Long Utility Shirt
Boden
Boden has clothes that are both classic and manage to be a little bit out of the ordinary because of their styles and prints. There are "long" options for many of the dresses and pants.

Boden Tie Neck Keyhole Jumpsuit
Jeans for tall women
Finding jeans for tall women can be a problem as you may struggle to get a fit which works for you.
You will want to make sure that the hem length hits you at the top of your ankle for skinny styles, and below that for bootcuts and flares.
You will also need a pair of jeans that have the knee in the right place. And, if you do opt for cropped styles, you will need to make sure that the hem ends where it should and you don't look as if you are wearing long shorts.
Thankfully, there are plenty of jeans especially made for tall women. Plus, it may well make sense to invest when it comes to your jeans as many designer jeans are often cut long so you can always hem them to the right length.
Make sure you measure your inseam before you order anything online.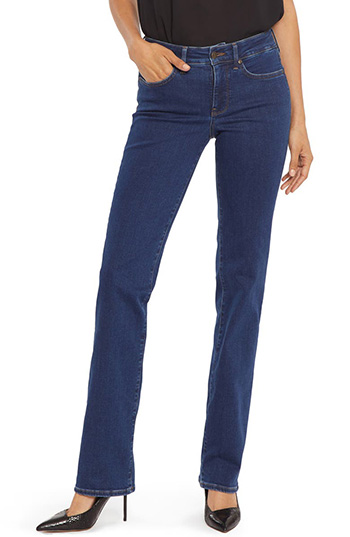 NYDJ Marilyn Straight Leg Jeans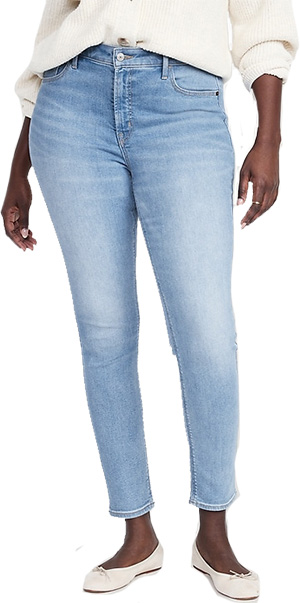 Old Navy High-Waisted Rockstar Super-Skinny Jeans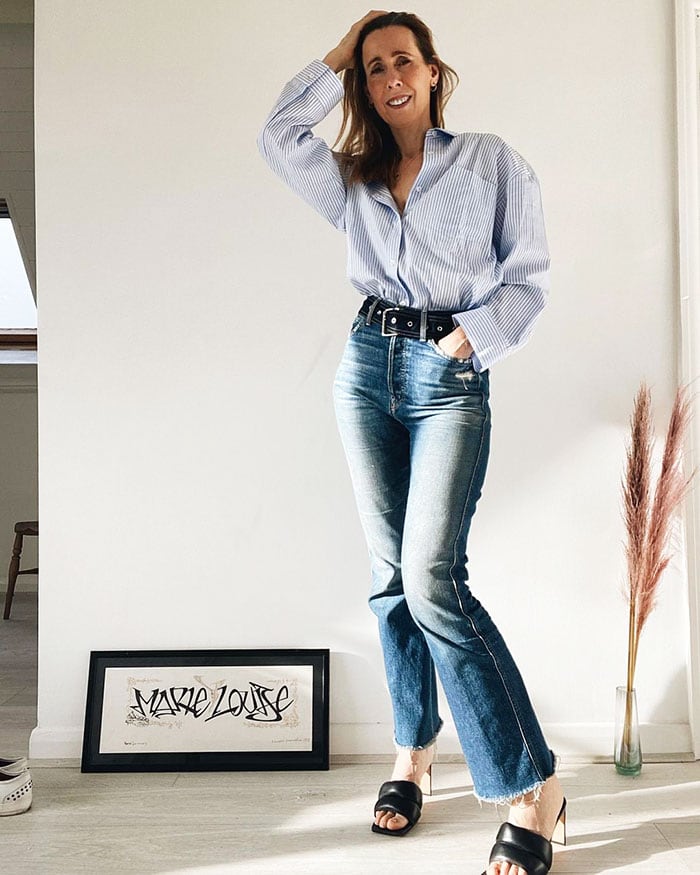 Marie-Louise (above) opts for a pair of perfectly fitting jeans which hit her ankle bone.
Recreate her outfit with this similar shirt, jeans, sandals and belt.
Pants for tall women
Finding a pair of pants will give you the same problem as for jeans. Your best option is to go for stores which offer a tall section to make sure that the inseam is long enough for your legs.
Another option could be to have regular pants hemmed so that they are the right length for you if you want a cropped pair of pants or capris.
Take a look at more tall pants choices below.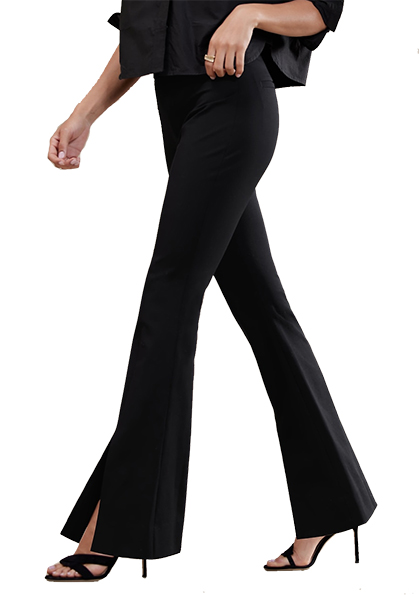 Banana Republic Flare Sloan Pants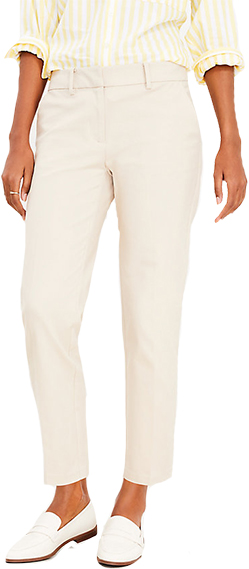 LOFT Tall Riviera Slim Pants in Doubleweave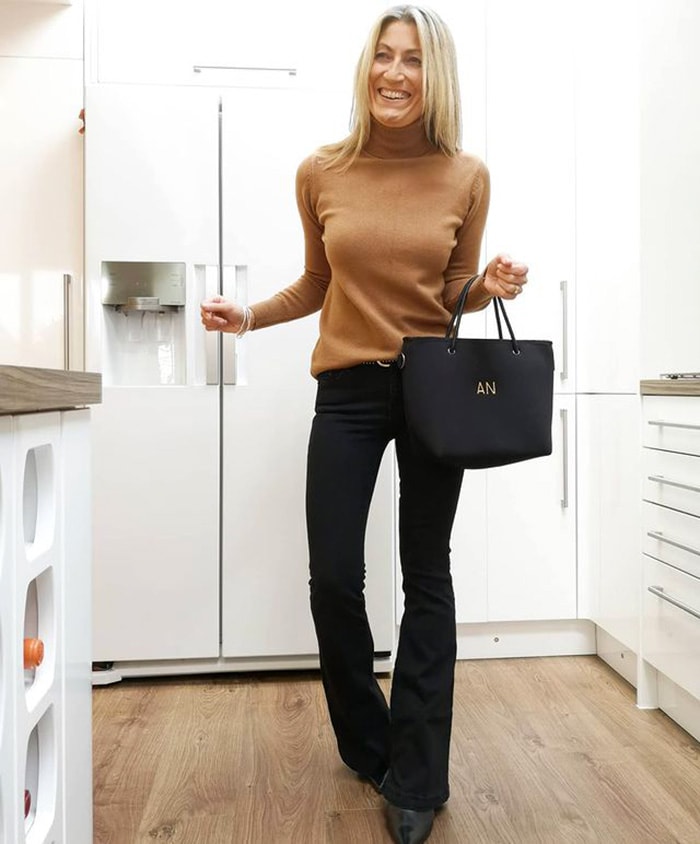 Abi (above) opts for classic black bootcut pants.
Steal her look with this similar sweater, jeans, booties and tote.
Jumpsuits for tall women
Finding jumpsuits to fit you if you are tall can be a real problem.
You may find that an ill-fitting jumpsuit is too short in the torso, which means it rides up at the crotch, making it very uncomfortable.
To find the perfect fit, you may have to experiment a little and try on options from a number of brands to make sure you find a jumpsuit which is the right fit for your legs and torso.
Or just take advantage of the fact that cropped jeans and pants are very much on trend!

New Look Tall Black Lace Open Back Halter Jumpsuit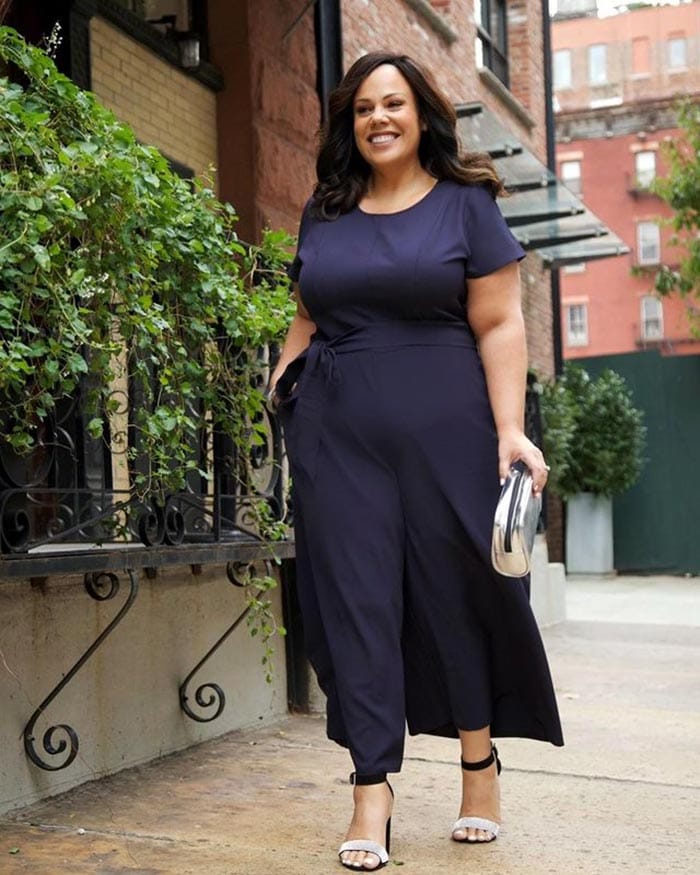 Madeline (above) chooses a classic navy jumpsuit.
Recreate her outfit with this similar jumpsuit, sandals and clutch.
Dresses for tall women
When it comes to choosing a dress, you will want to make sure that the sleeve-length is right for you, that the hemline sits where you want it to and that the waist is on your waist.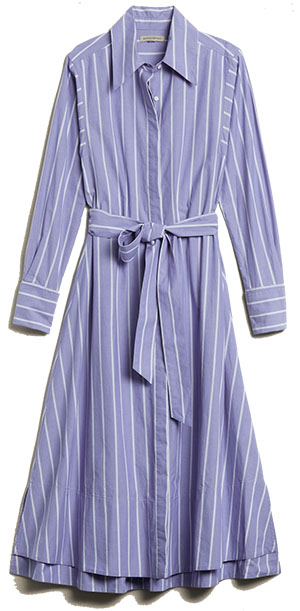 Banana Republic Savannah Midi Shirt Dress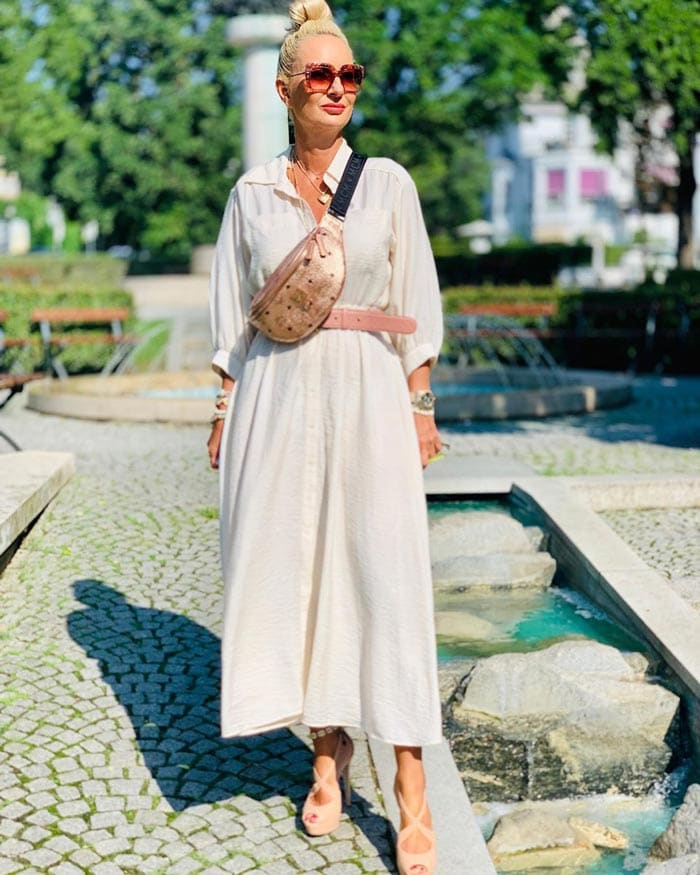 Alice (above) wears a white maxi dress, but breaks up the lines of her body with her on-trend bag and her belt. She chooses to add extra height with heels.
Get her look with this similar dress, heels, belt bag, belt and necklace.
Tall maxi dresses
If you choose a maxi dress, this is likely to show off your height, and possibly make you look even taller. A v-neck will also show off your height.
The maxi dress below also has plenty of positive reviews on Amazon from women who say it is a good choice for tall women.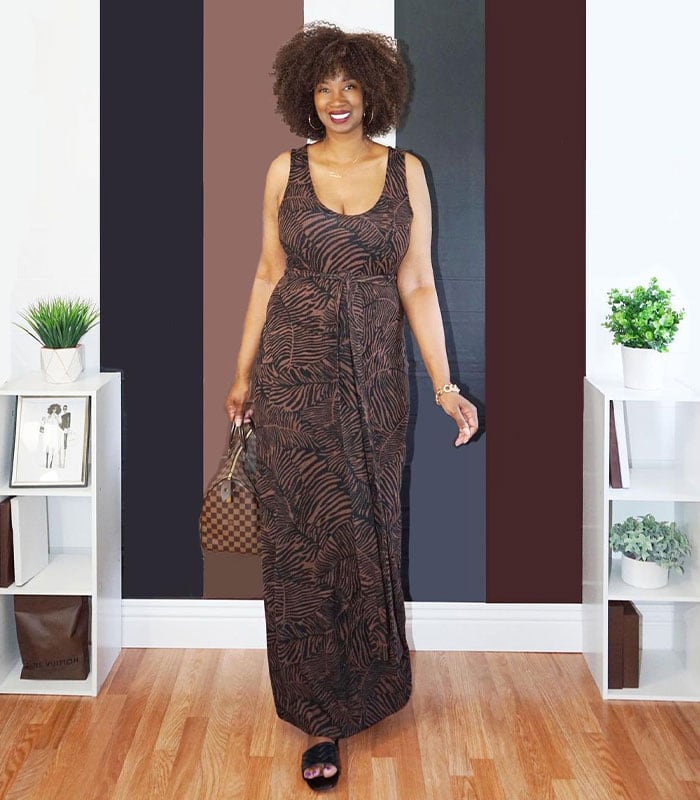 Tanasha (above) chooses a print maxi dress perfect for summer.
Check out this maxi dress that you can wear with this similar pair of sandals, handbag (another option here) and hoop earrings.
Best clothes for tall women: Tall women's coats
When searching for the best clothes for tall women, it can be a challenge to find a well-fitting coat no matter what your height.
But, if you are tall, it is extra challenging. Pay attention to whether the shoulders sit where they should, the arm length and the waistline as well as deciding if you are happy with where the hem ends on you.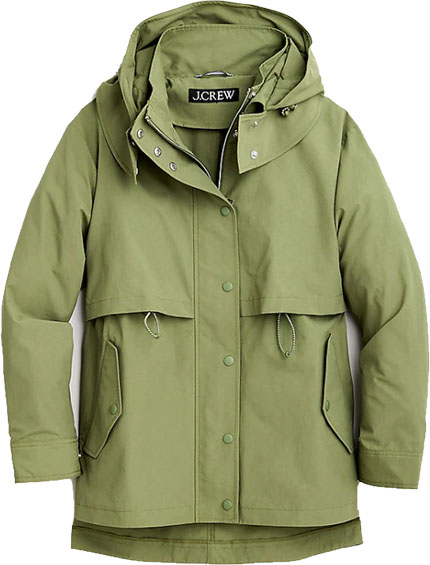 J.Crew Tall New Perfect Lightweight Jacket
Aroob (above) opts for a classic beige trench. You will find that choosing a double-breasted coat can take the attention away from your height as it draws the eye across rather than up and down.
Get her look with this similar dress, coat, pumps, bag and headband.
Shirts for tall women
Just as with coats, you will want to make sure that the shoulders are in the right place and that the sleeves are long enough.
If you are having trouble with the fit of your sleeves, you could always roll them up so they look as if they are meant to be three-quarter length sleeves.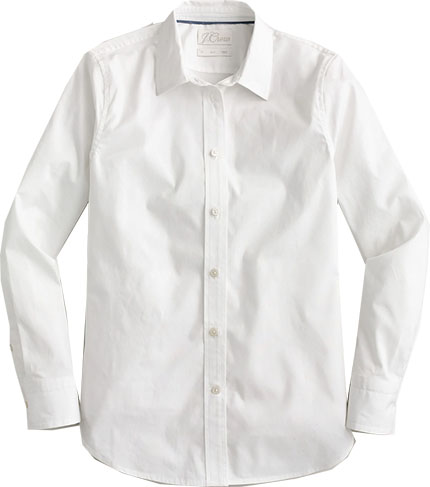 J.Crew Tall Cotton Poplin Shirt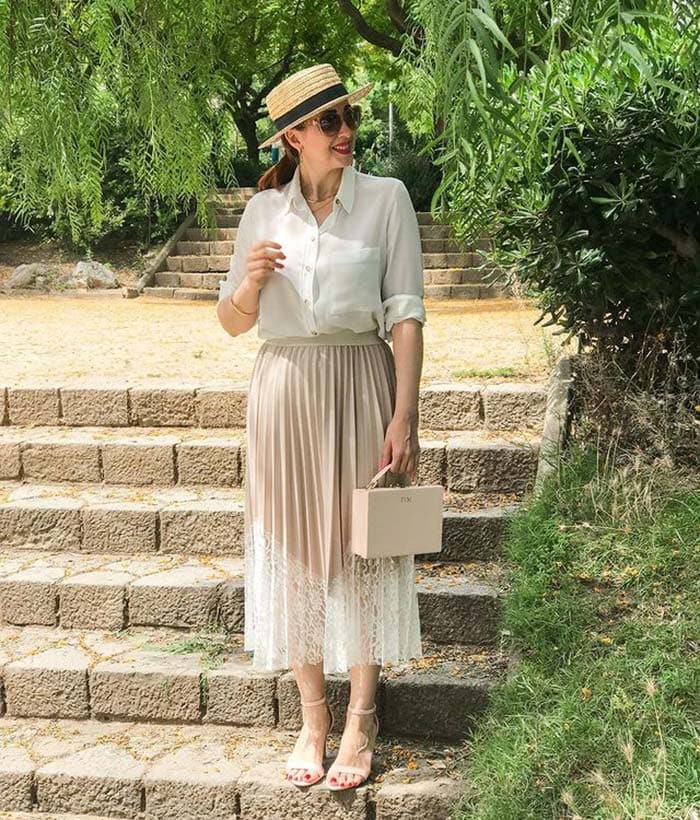 Patricia (above) wears her classic white shirt with rolled up sleeves.
Steal her look with this similar shirt, skirt, sandals, handbag and straw hat.
For more ideas, see this article on how to wear a white shirt.
Pajamas for tall women
It's not just daywear you may struggle with if you are tall, if you are looking or the best clothes for tall women, it can also be problematic when it comes to finding pajamas.
After all, you want to be comfortable when you sleep and not to feel that your sleepwear doesn't fit you properly.
When shopping online, check if there are any details about the inseam length. You will also find that some stores tell you the height and size of the model so you can get a better indication of whether the pieces will fit you.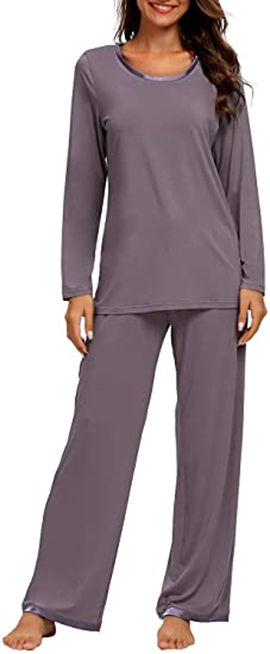 shop the items above here:

These are just some of my tips on how to dress if you are tall and where to find some of the best clothes for tall women.
Perhaps you are tall and have a few to share as well?
Also, do you like to emphasize your tallness or do you like to appear a little shorter?
Continue reading:
Like this post on the best clothes for tall women? Share it on Pinterest!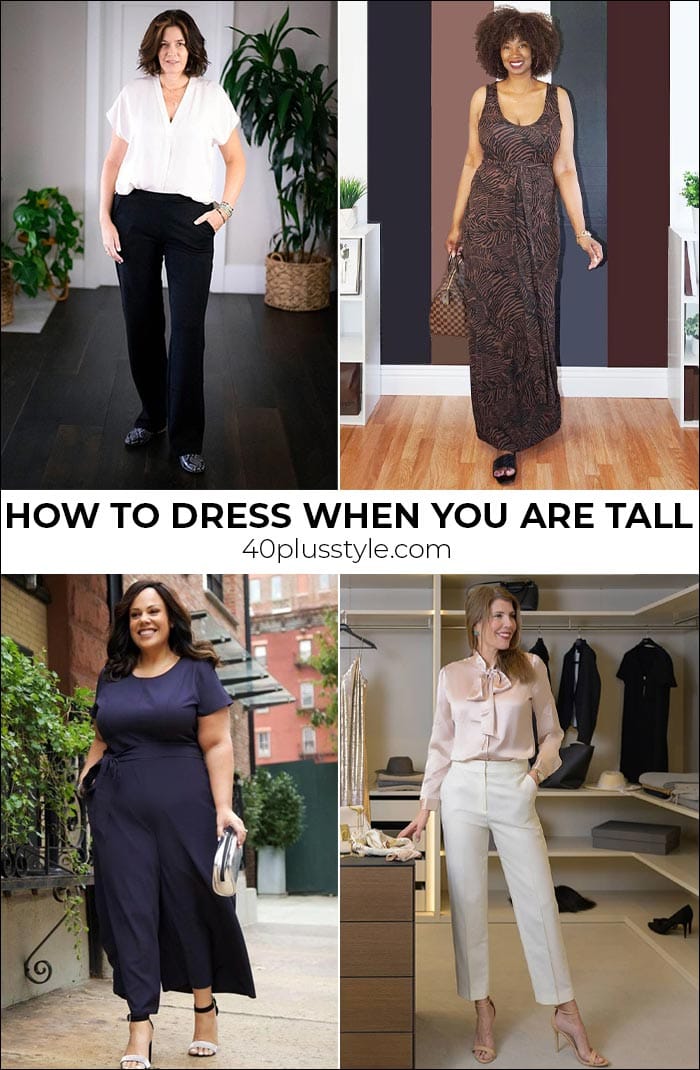 Feature image by Tanasha
Want to get more articles from 40+style in your inbox, subscribe here.
You can also connect with 40+style on Facebook, Instagram or Pinterest.
Support 40+style by using the links in our articles to shop. As an associate for Amazon and many other brands, we receive a small commission (at no cost to you) on qualifying purchases which enables us to keep creating amazing free content for you. Thanks!