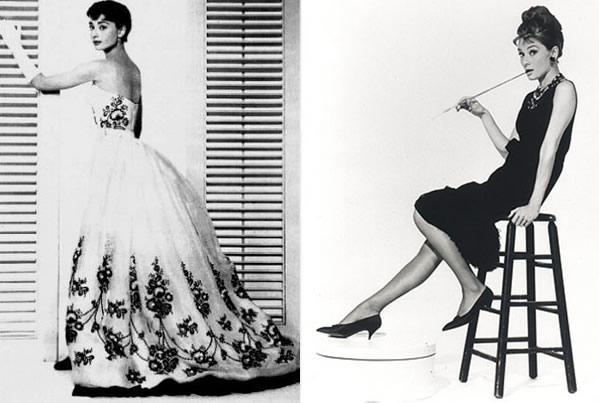 "Style is knowing who you are, what you want to say, and not giving a damn." Gore Vidal
It's hard to define exactly what style is. So in my attempt to define it and find out exactly what is meant by style, let's have a look at how some of the most influential people in life and fashion have described it.
"Create your own visual style… let it be unique for yourself and yet identifiable for others." Orson Welles
It is clear that style has a lot to do with confidence and knowing who you are.
"Style" is an expression of individualism mixed with charisma. Fashion is something that comes after style." John Fairchild

"What is style? It is an effortless confidence in being yourself, it is a way of putting yourself together according to your mood and what you want to project. Personal style appears to come naturally for some, but for others it can take a while to find it!" Diane van Furstenberg
And once you can find that confidence and your own unique personal style that works for you, it can be a magical thing.
"Fashions fade, style is eternal." Yves Saint Laurent

"Style is a magic wand, and turns everything to gold that it touches."  Logan Pearsall Smith 
One of the women that often tops the lists of most stylish women of the 20th century is Audrey Hepburn. So what made Audrey Hepburn such a style icon? One of the explanations given for Audrey's unique and superb style is that she stuck to a style that worked for her body type and her temperament her whole life. Her style was also timeless and defined by minimalism and elegance. She knew what worked for her and had a very strong point of view.
"Style is the perfection of a point of view."  Richard Eberhart 
Here is an excellent clip that chronicles Audrey Hepburn's style and her love of clothes. A quote from the clip:
 "The way she looks was just so much like the way she was. There was just no separation between the women and her clothes."
Audrey kept her style and her beauty throughout her life. Here is a short clip of Audrey at 61.
What a wonderful woman she was. She certainly is one of my all time favorite style icons.
Next time let's examine how we can actually find our own style.
Have you defined or found your own personal style yet?