"Style is knowing who you are, what you want to say, and not giving a damn." Gore Vidal
It's hard to define exactly what style is. So in my attempt to define it and find out exactly what is meant by style, let's have a look at how some of the most influential people in life and fashion have described it.
"Create your own visual style… let it be unique for yourself and yet identifiable for others." Orson Welles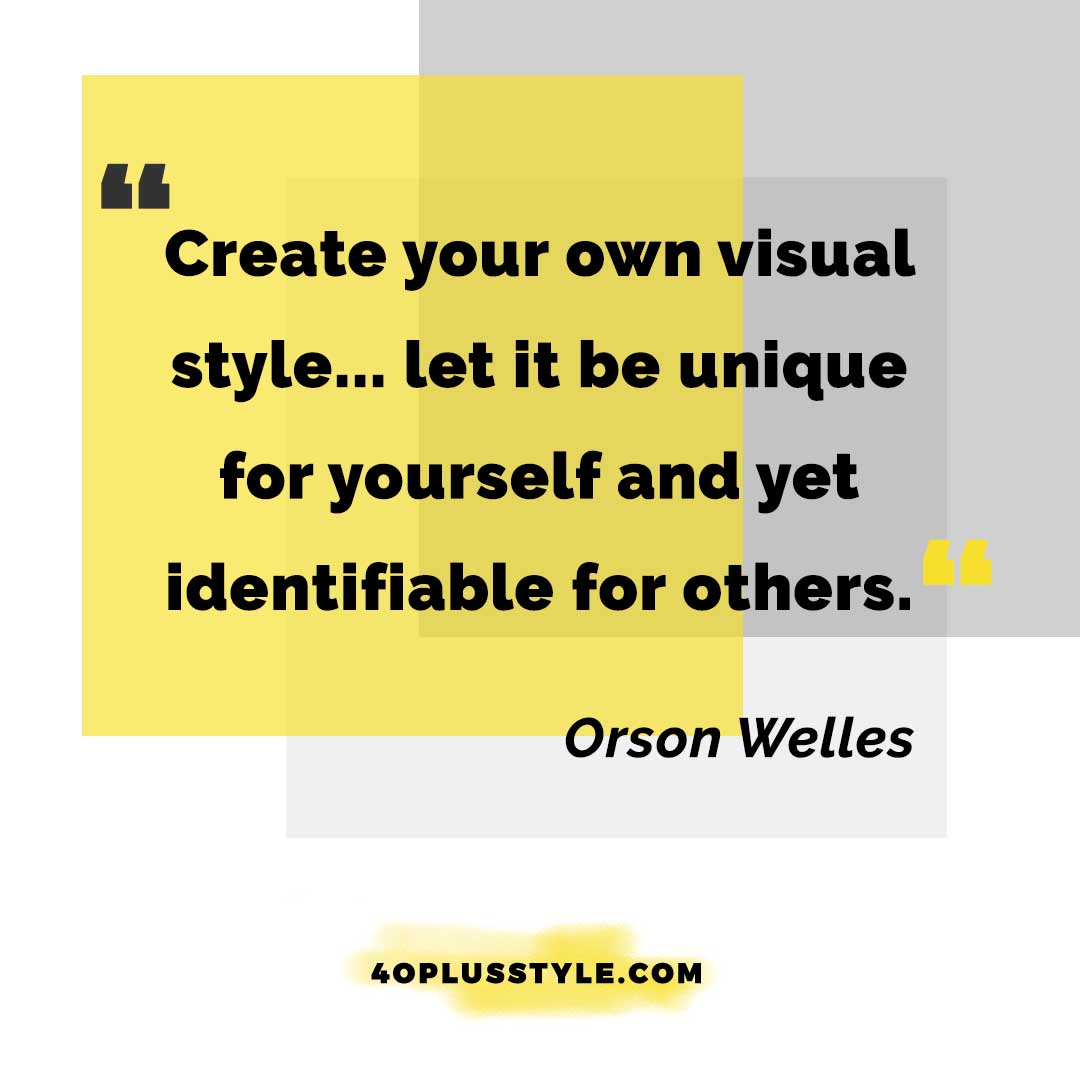 It is clear that style has a lot to do with confidence and knowing who you are.
"Style" is an expression of individualism mixed with charisma. Fashion is something that comes after style." John Fairchild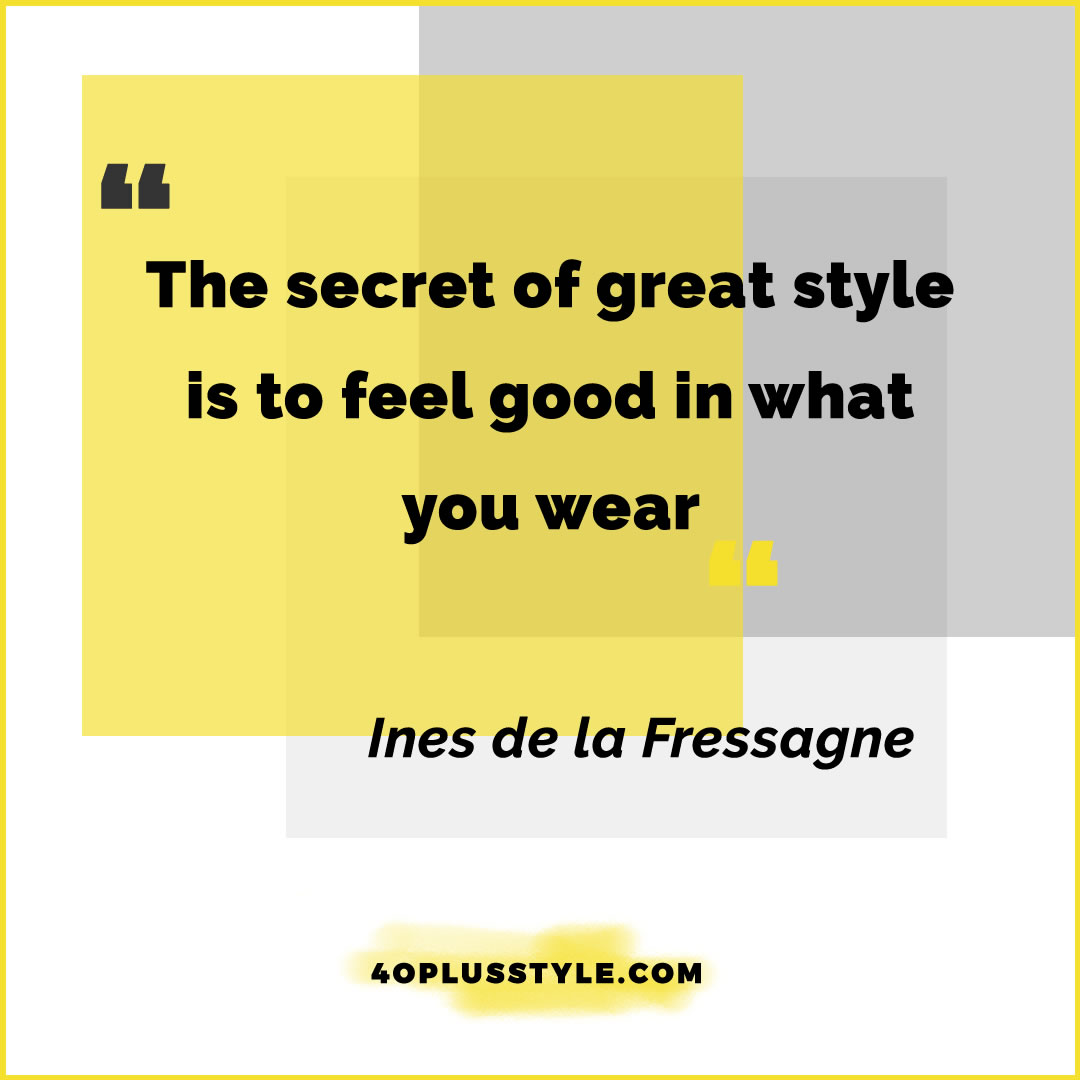 "What is style? It is an effortless confidence in being yourself, it is a way of putting yourself together according to your mood and what you want to project. Personal style appears to come naturally for some, but for others it can take a while to find it!" Diane van Furstenberg
And once you can find that confidence and your own unique personal style that works for you, it can be a magical thing.
"Fashions fade, style is eternal." Yves Saint Laurent

"Style is a magic wand, and turns everything to gold that it touches."  Logan Pearsall Smith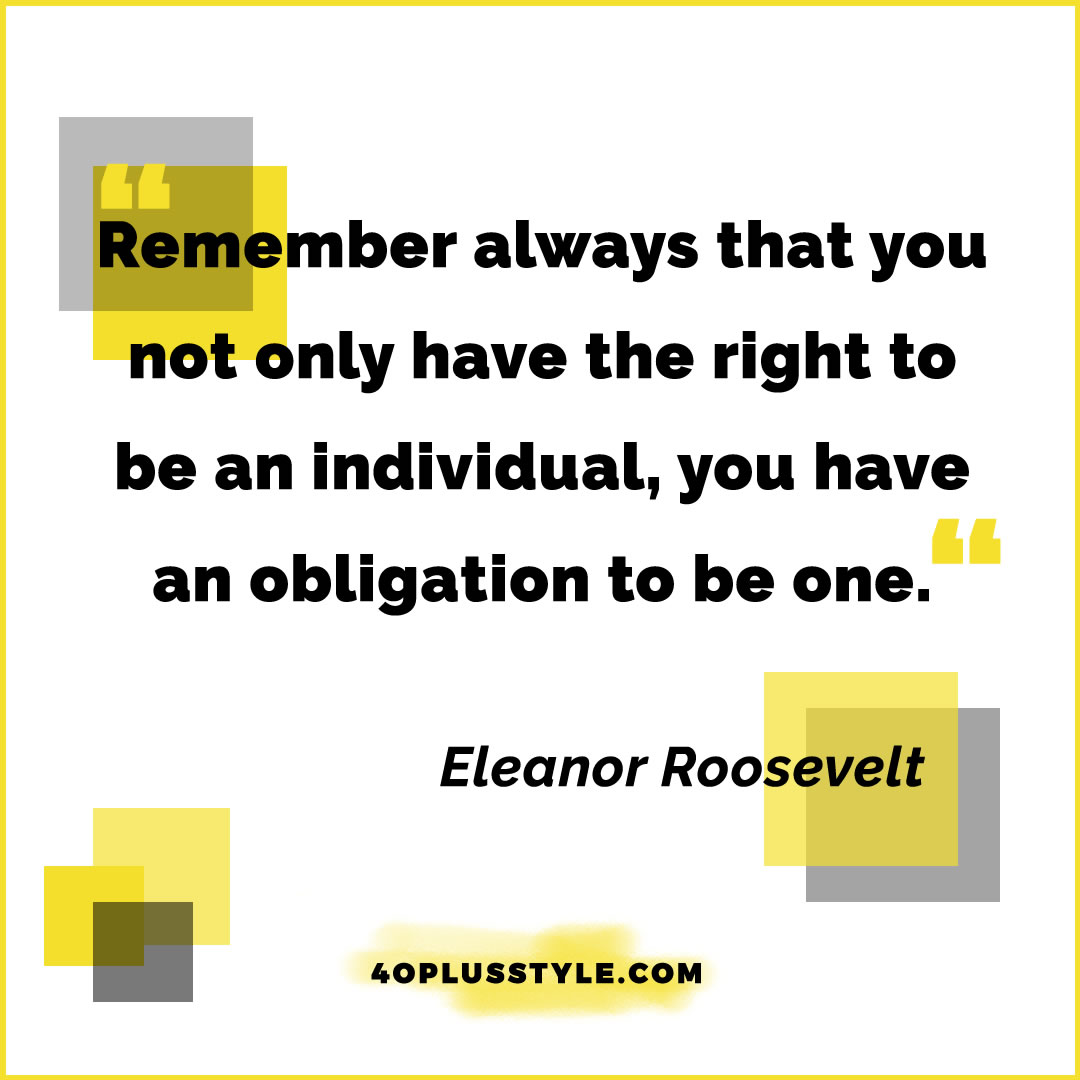 Audrey Hepburn
One of the women that often tops the lists of most stylish women of the 20th century is Audrey Hepburn.
So what made Audrey Hepburn such a style icon?
One of the explanations given for Audrey's unique and superb style is that she stuck to a style that worked for her body type and her temperament her whole life.
Her style was also timeless and defined by minimalism and elegance. She knew what worked for her and had a very strong point of view.
"Style is the perfection of a point of view."  Richard Eberhart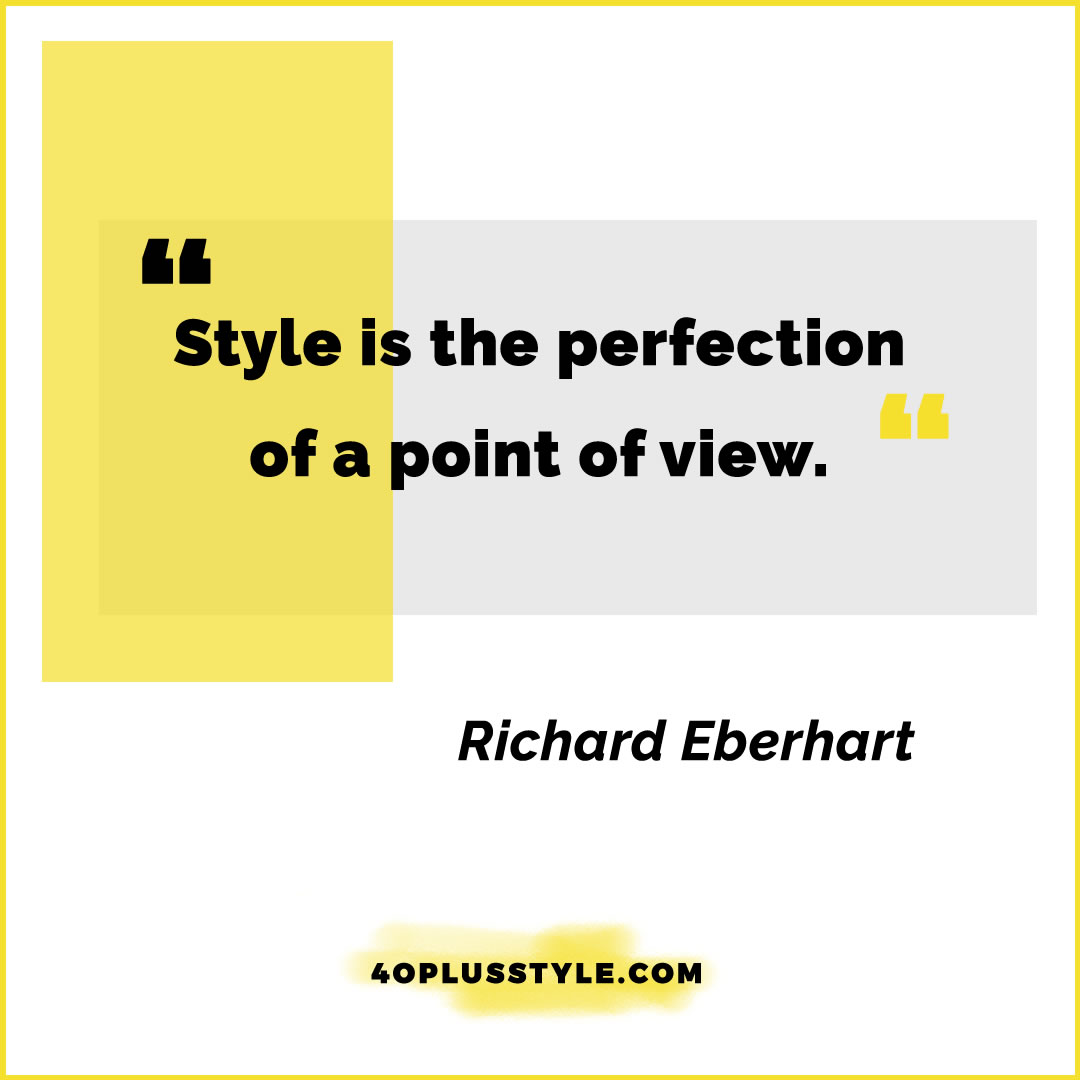 Here is an excellent clip that chronicles Audrey Hepburn's style and her love of clothes. A quote from the clip:
 "The way she looks was just so much like the way she was. There was just no separation between the women and her clothes."
Audrey kept her style and her beauty throughout her life.
What a wonderful woman she was. She certainly is one of my all time favorite style icons.
What is the secret to great style?
I think that there are a few key points.
#1 I think Audrey had a great understanding of herself and who she was.
She understood her style personality and how important it is to to dress in a way that made her feel happy, beautiful and confident.
Understanding who you are and what makes you feel happy is so important when it comes to style.
Getting clearer on who you are, your own body, your figure priorities, your style and accessory personality, your style preferences are all important in discovering your true unique style.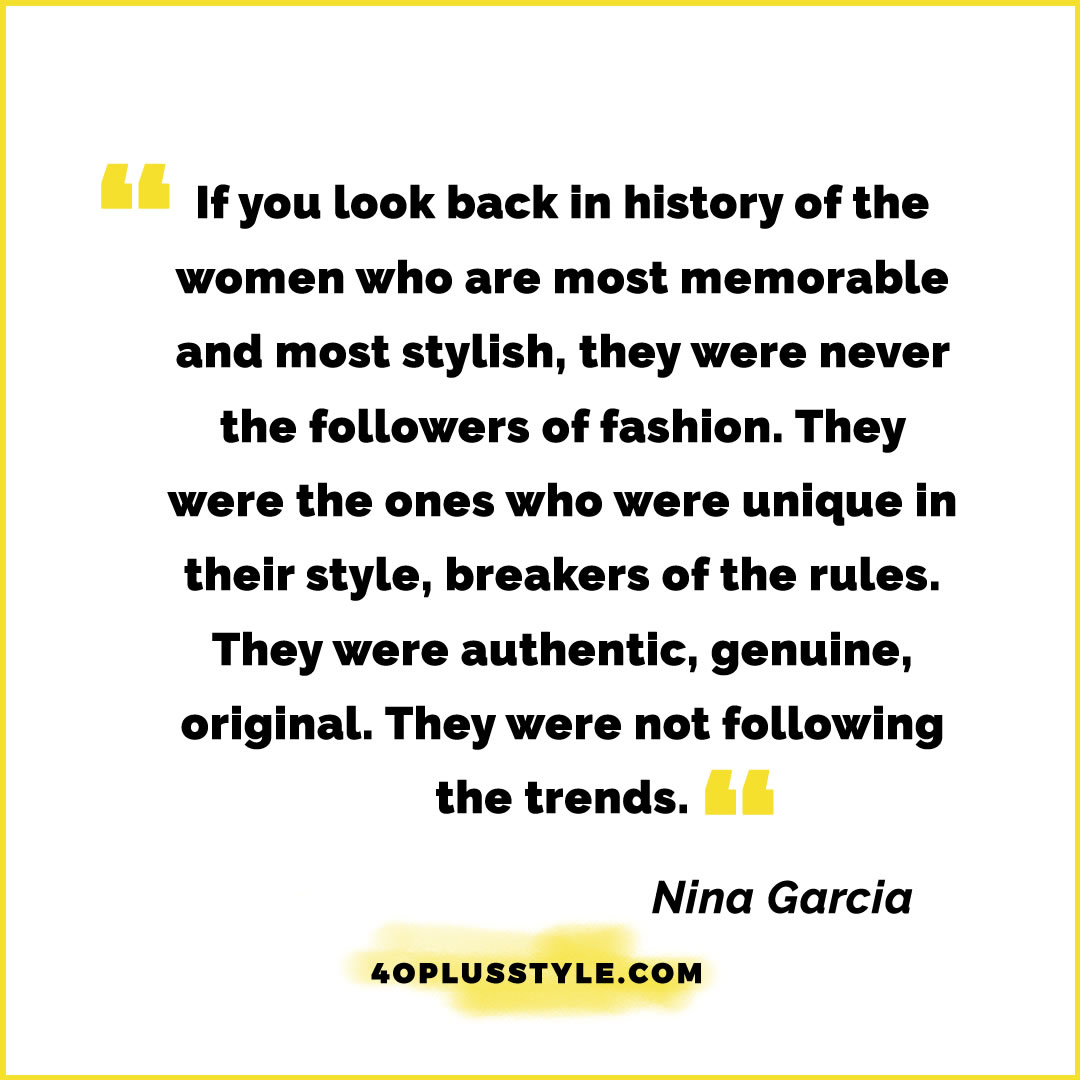 #2 She also understood some key concepts about dressing and proportions
Some tricks of the trade if you will.
Audrey may have received great mentoring from the designer that she often worked with, Hubert de Givenchy.
You may have learned these tricks and learnings from your mum.
But perhaps you never learned them?
These concepts are not widely discussed in magazines and blogs which focus more on fashion or someone's own style personality. However, sometimes you may see outfits that just look so good and you wonder why. Some style bloggers or online personalities seem to always look sooooo good.
But in many cases it comes down to creating great balance within the outfit.
To create an outfit or a combination of accessories that fits the body well. That creates the right proportions. To achieve the golden ratio.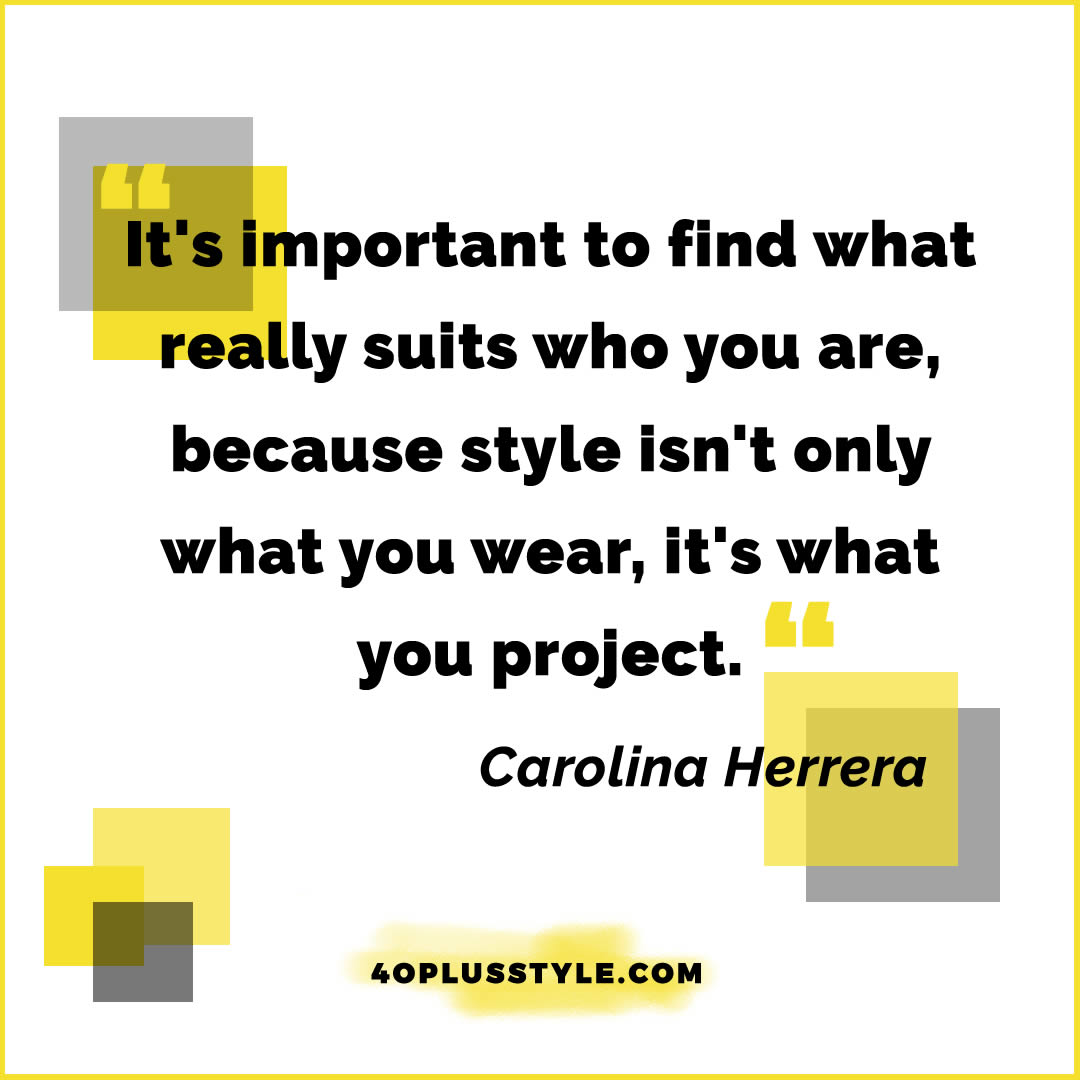 Balance is the key word here.
You want to create the right balance with your clothes and accessories that suits your body and your proportions.
And you do it both with clothes and accessories.
For example some tricks a pear shaped woman can use to balance out her body include:
Use scarves to create volume up top that will balance the natural volume of your hips.
Crossbody or low-slung bags will fall at your hips and make them look bigger. Instead, try hobos and shorter shoulder bags.
Nude shoes make your legs look longer, which slims out your hips.
Large bib necklaces and statement earrings add subtle volume to your top half, balancing your hips.
There are many more general tips for the pear shaped body type when it comes to clothing here.
#3 She kept things simple and created her signature style
Never one to overcomplicate things her style was simple and timeless. That's why all her photos and looks still look good today.
Your style doesn't have to be as simple or as minimalist, but it is a good idea to create a signature style.
Not only to create a clear look that others can recognise as you, but also to make dressing each day so much easier.
You know what you like and what works for you, so you never have to think too hard about what to wear and know what to look for in shops.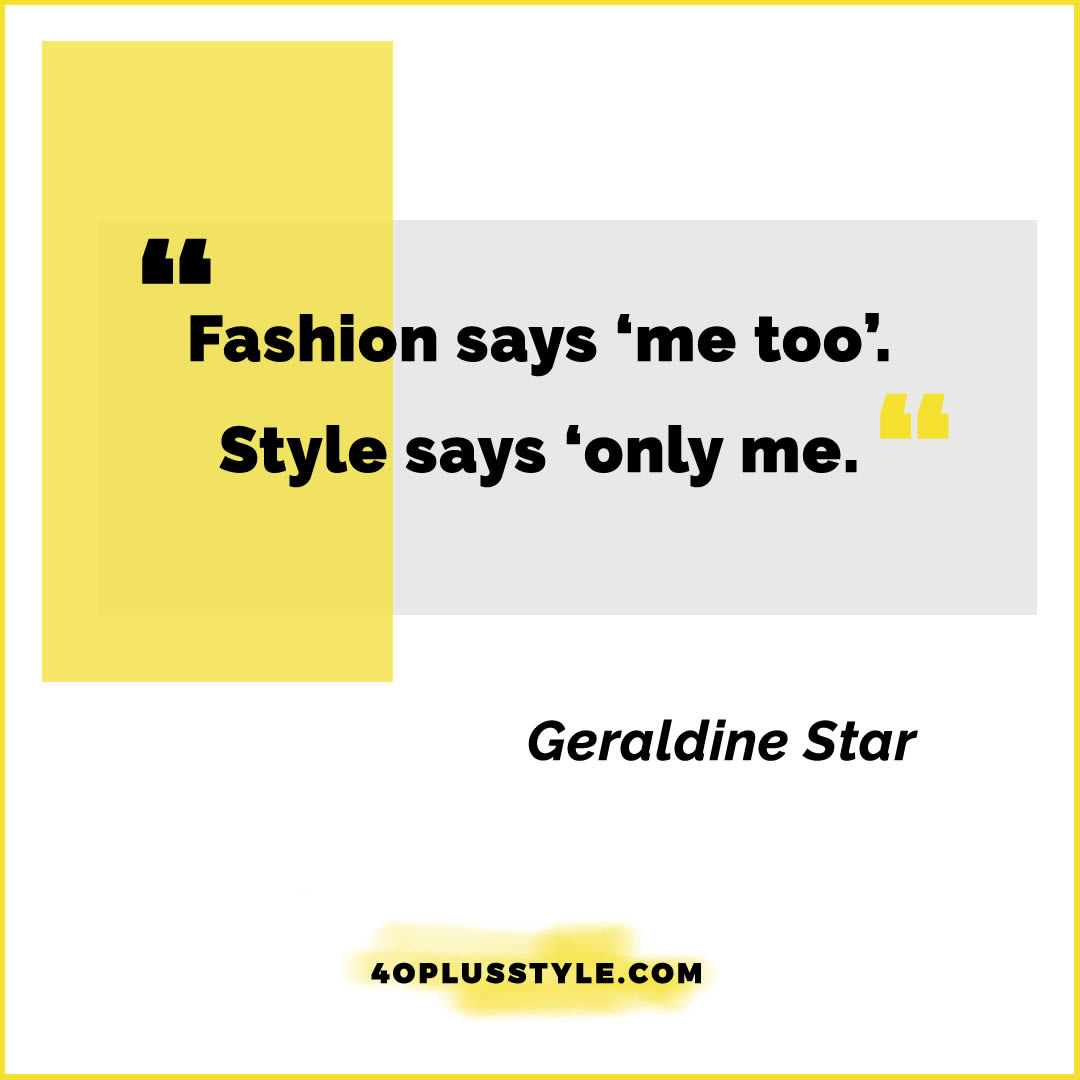 Do you want help finding your style?
My course 21 steps to a More Stylish You will let you discover your own unique style. In just 21 steps you will discover which clothes make you feel happy and how you can wear them.
Never feel insecure about your style ever again!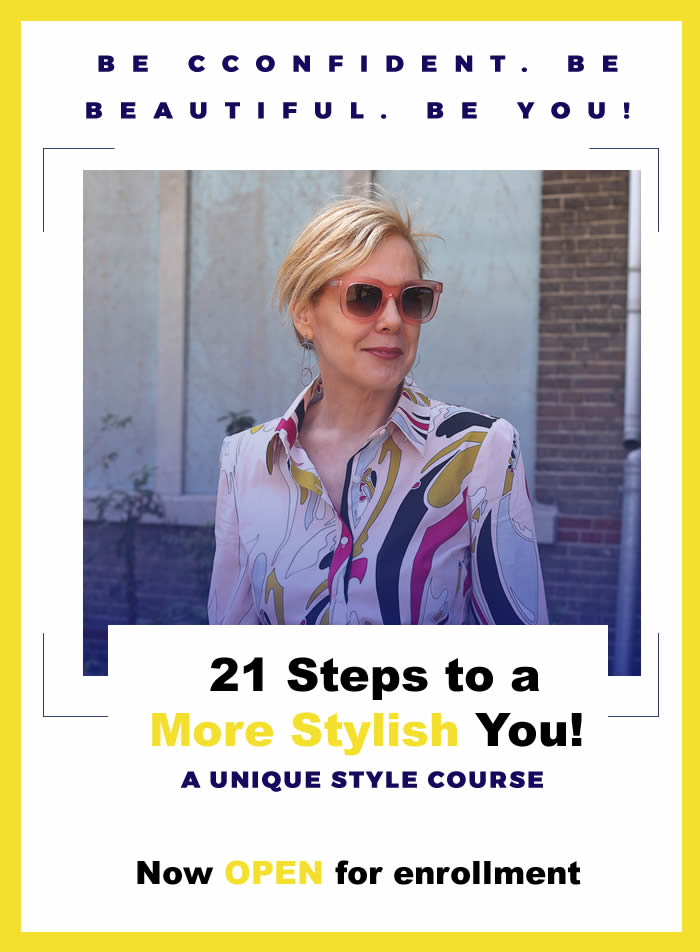 Have you defined or found your personal style yet?
Want to get more articles from 40+style in your inbox, subscribe here.
You can also connect with 40+style on Facebook, Instagram or Pinterest.
Support 40+style by using the links in our articles to shop. As an associate for Amazon and many other brands, we receive a small commission (at no cost to you) on qualifying purchases which enables us to keep creating amazing free content for you. Thanks!