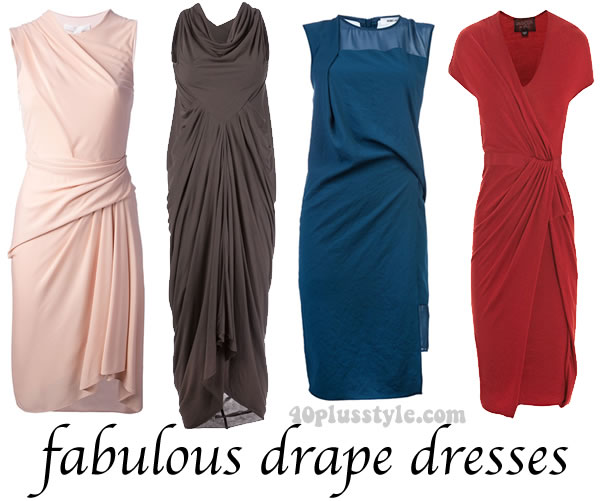 As you know I'm a big fan of the drape dress. They are comfortable, can be very figure flattering and when the drapes are in all the right places can hide those parts of your body that you don't want to show off. Here is an update list of some great dresses you can buy right now.
You can wear these dresses as a dress but many are also suitable to wear as a tunic over skinnies or leggings.
For some inspiration, here is how I have worn drape dresses previously:
I found some great drape dresses online that you can buy right now.  Some are even asymmetrical, which I see as an extra bonus. Use for inspiration or buy them easily online!
Do you like drape dresses? Which of the above is your favorite?