Cathy combines an obvious zeal for life (which is always infectious) with a fearless take on making impeccable styling both approachable and fun. We couldn't resist the opportunity to chat with Cathy and learn more. Enjoy!
Can you tell us a little bit more about yourself?
I grew up in Dallas, but have lived most of my life in Alabama and Tennessee. We live in Nashville, but have a condo in Dallas, because most of my family is there. I am a wife to a wonderful and funny man (32 years with him), mother to three, and grand mother to two "perfect" angels! I am a "homebody", love red wine and sleep!
As a point of reference which age group do you belong to or perhaps you are willing to share your age?
I am 55 years old, and so blessed to be here!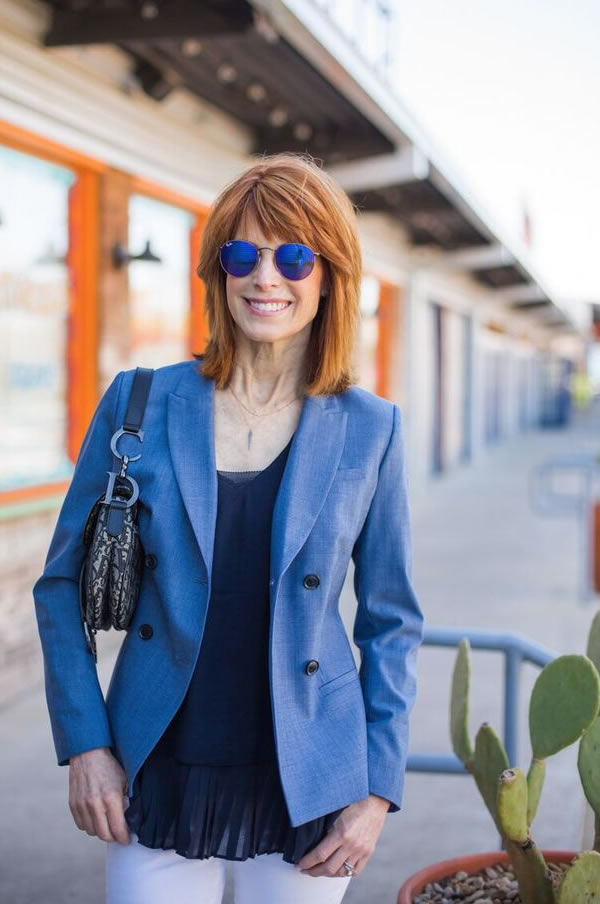 Can you tell us a bit more about your blog The Middle Page?
My blog was started almost three years ago, because I didn't think there were any blogs for middle aged women. Boy I was wrong! There are so many great blogs written by that age group! I wanted to share my love of fashion, and to let women know, that just because you are a certain age, you don't have to wear a granny shawl and sit in a rocking chair knitting (unless of course you want to!)!!!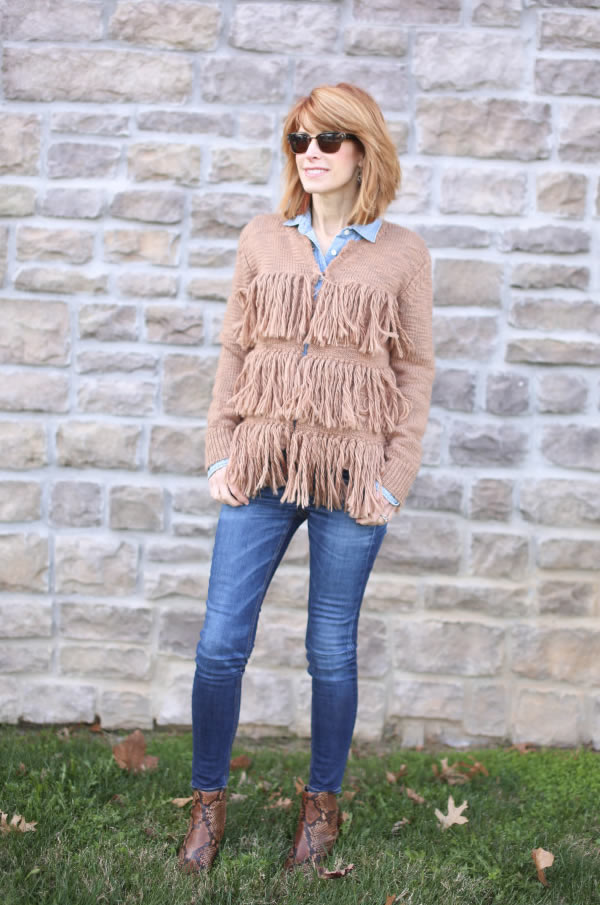 I was diagnosed with breast cancer (triple negative) about three months into starting the blog. It became a cathartic outlet for me to share what was going on with my journey and the treatment. I was hell bent on not looking like a "cancer patient". I wanted to show women, that even if you are going through a trial, you can still get up in the morning and live! I still talk about cancer some on the blog.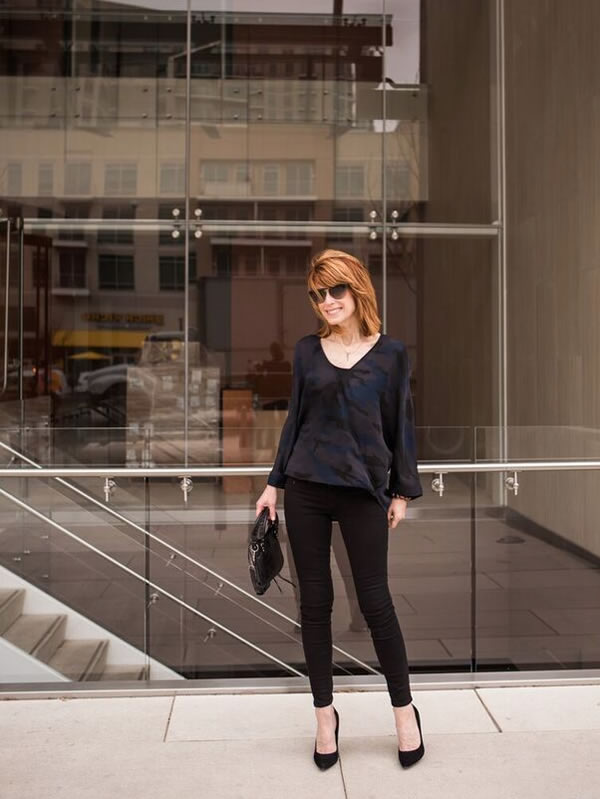 How would you describe your own personal style?
I think my style leans toward casual with a twist. I am usually in jeans, tees, and jackets. I think our world has become more and more relaxed, and you can wear pants most everywhere. I do however, love handbags and shoes!!!
What would you consider the most important components of your style?
My signature style consists of denim and being comfortable. I won't buy a top or sweater that doesn't feel soft. Now, shoes are another story! I will suffer in a pair of pumps for the sake of fashion!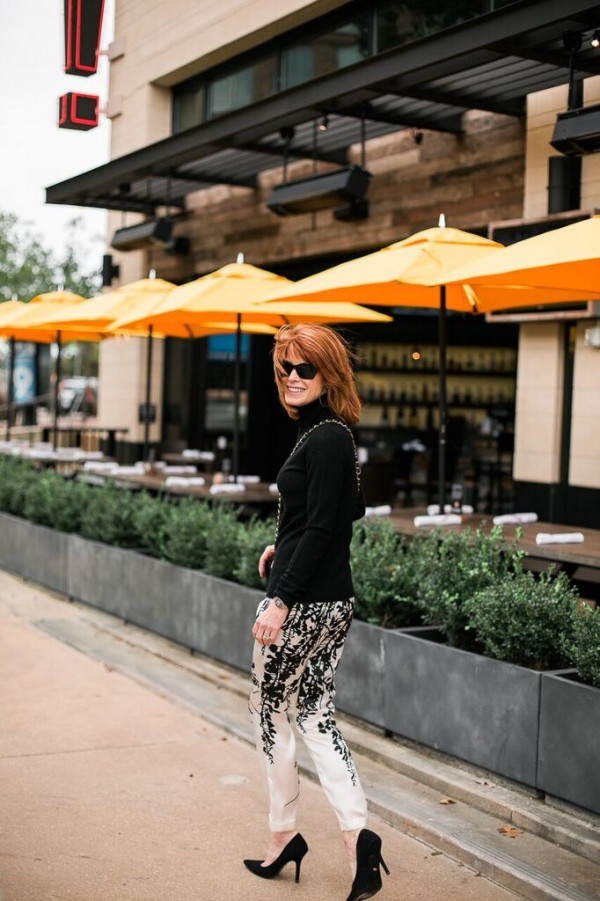 Where do you live and how does that influence your style?
I definitely consider color and my body type when dressing. I know which colors look better on me, and I tend to wear those. I know that yellow and red are not my friends! I am pretty petite, so pieces that have a lot of fabric tend to swallow me. I usually choose more streamlined silhouettes.
Do you feel you have a signature style?
My style has changed some since I turned 40 (oh lordy that was a long time ago!). I won't wear shorts, unless I am at the beach. I also won't wear a short skirt without tights. The knees are not looking so hot! Crop tops (obviously) and extremely ripped jeans are a no too!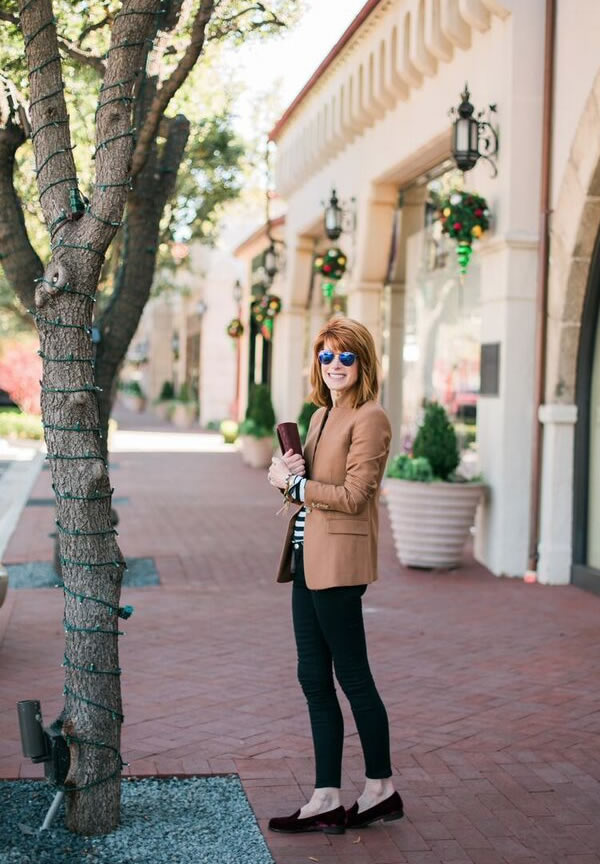 What inspires your outfit choices the most?
I am still very interested in fashion. I think God put that love in me, and think I will always be interested. I love to look at fashion magazines, and love shopping (which can mean just looking at what's out there).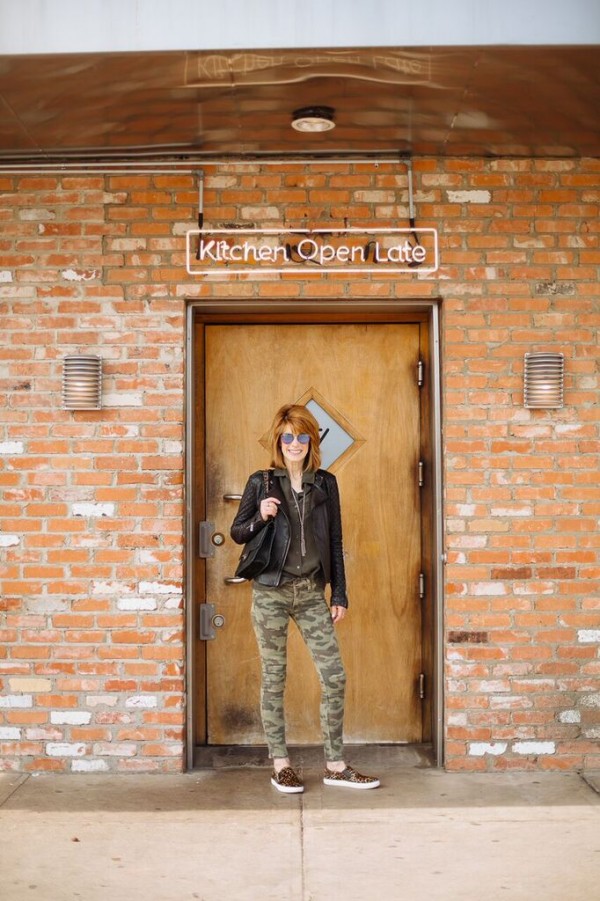 Do you take things like color profiling or body type into account when you dress?
I don't think I am a huge follower of trends. I really love flare jeans, but I just couldn't get on the bandwagon of wearing them much. I know that the "off the shoulder" trend is big, but I haven't really gotten on that one either. I just buy and wear what I like.
Has your style changed at all after turning 40?
I think women over 40 should be themselves and wear what they like. If you feel good in something and it makes you feel confident, then wear it. I saw a woman who was probably in her 60's that was sporting bright pink hair and a band tee, and I thought to myself, "go girl"!!!
Fashion should be fun, and I think, that the older we get, the more fun we should have! Life is short, why not have fun?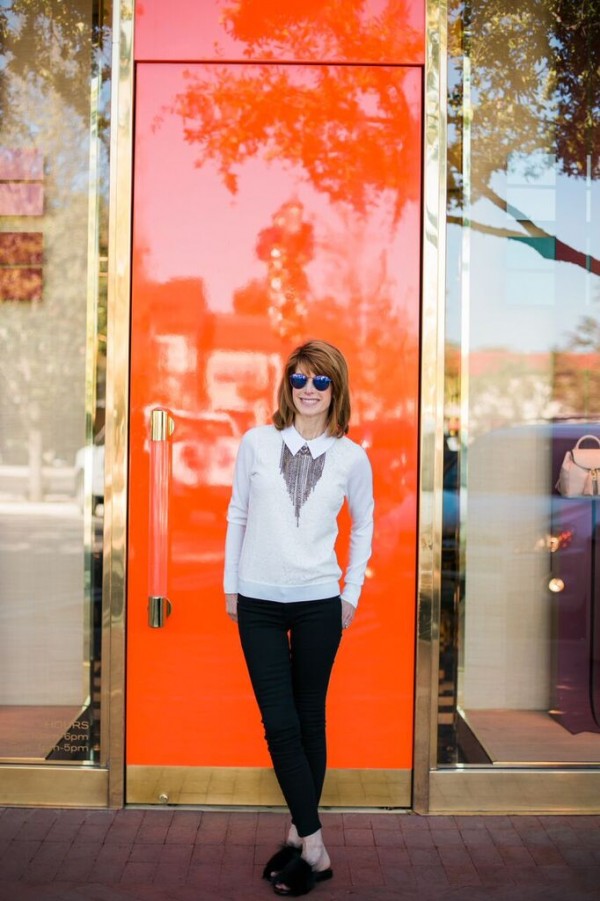 Thank you so much 40+Style for interviewing me. It was fun to do it!
Want to see more of Cathy? Be sure to visit her blog and instagram!

Like this post? Share it on Pinterest!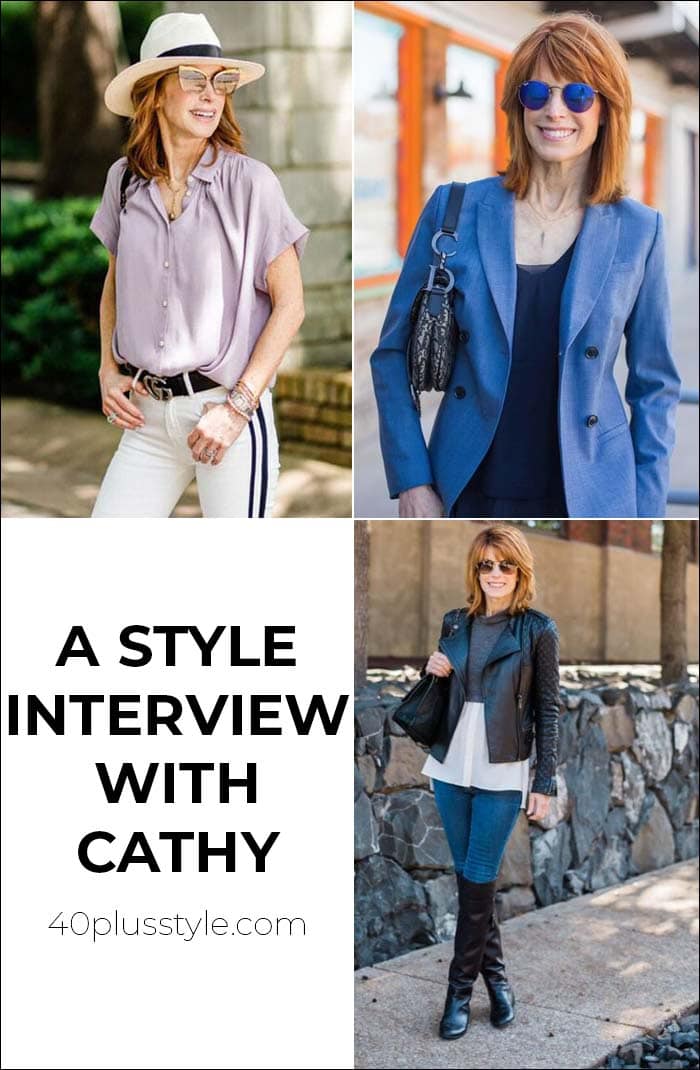 Want to get more articles from 40+style in your inbox, subscribe here.
You can also connect with 40+style on Facebook, Instagram or Pinterest.
Support 40+style by using the links in our articles to shop. As an associate for Amazon and many other brands, we receive a small commission (at no cost to you) on qualifying purchases which enables us to keep creating amazing free content for you. Thanks!