From magazine quality styling to seriously covetable full ensembles, it's quite a challenge not to obsess over Kim's blog. We had an opportunity to interview the West coaster and take a peek into this fashion maven's world. Enjoy!
Can you tell us a little bit more about yourself?
I'm originally from Philadelphia and now live in San Francisco, although I like to think of myself as "bi-coastal." As my day job, I'm the art director for Banana Republic Factory Store, and j'adore couture is a blog I started in 2004 when I was attending graduate school.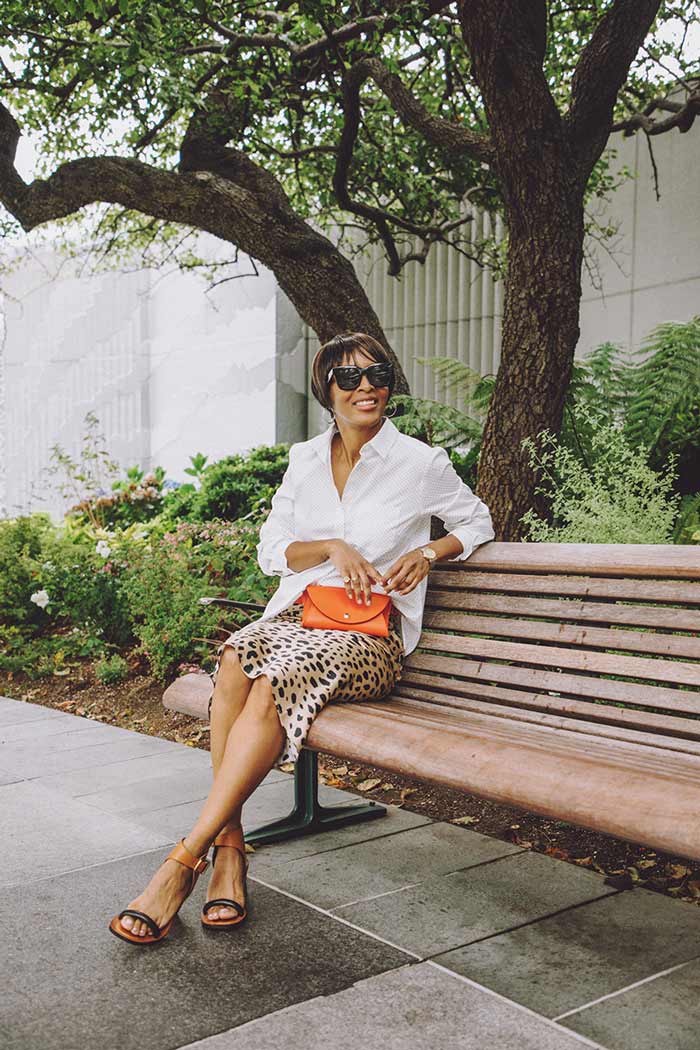 As a point of reference which age group do you belong to or perhaps you are willing to share your age?
I'm 45.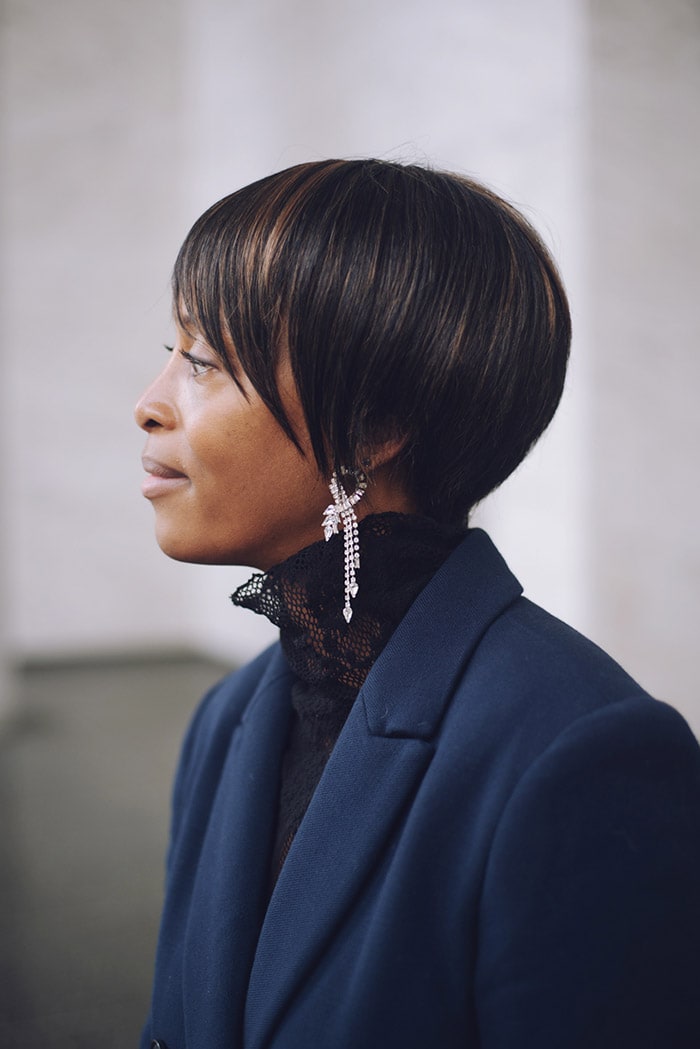 Can you tell us a bit more about your blog J'adore Couture?
I was going to graduate school for graphic design working on my thesis, which was a multicultural magazine. The head of the design department thought having a blog would help my writing skills, so I signed up with Blogger, picked j'adore couture as my name (I saw a photo of a j'adore dior t-shirt in a magazine, and liked the wordplay), and started writing. It was more fashion news and commentary for the first six years, and it's only been since 2012 that i've included personal style on the blog.
How would you describe your own personal style?
My style is influenced by a few things. First growing up on the East Coast, I loved all things preppy. Second, I'm a definite tomboy, so I always like mixing something masculine and something feminine in a look.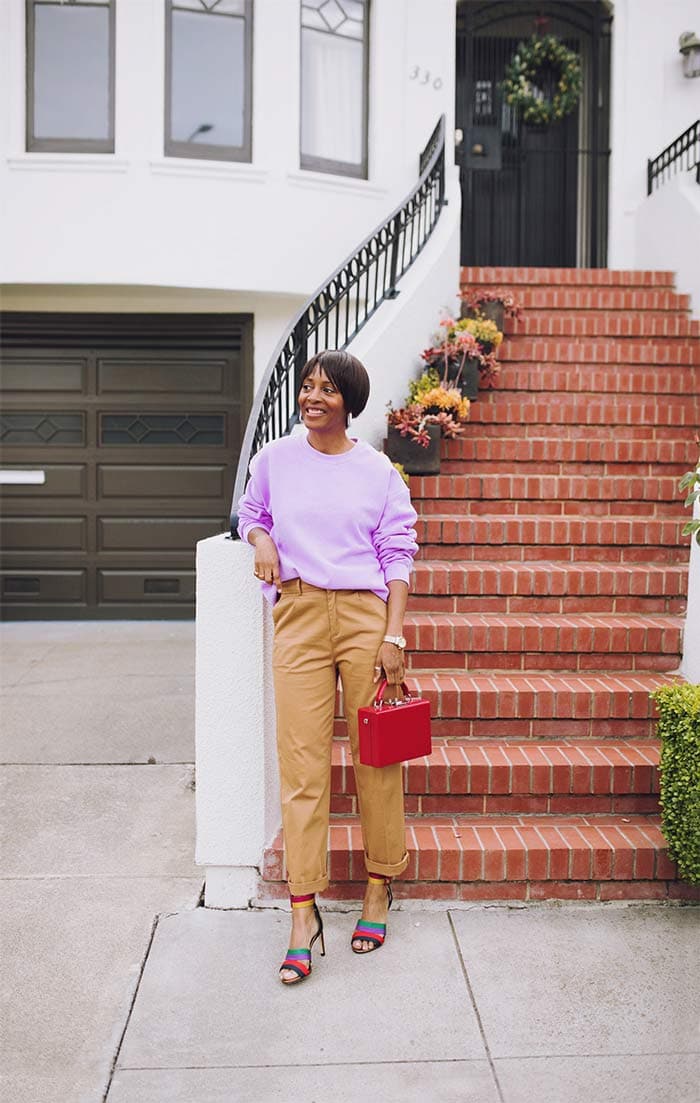 What would you consider the most important components of your style?
To me, what can take a look to the next level is accessories. Shoes, bags, jewelry, scarves, you name it. I'm always on the hunt for that cool 'extra something' that will work with my wardrobe.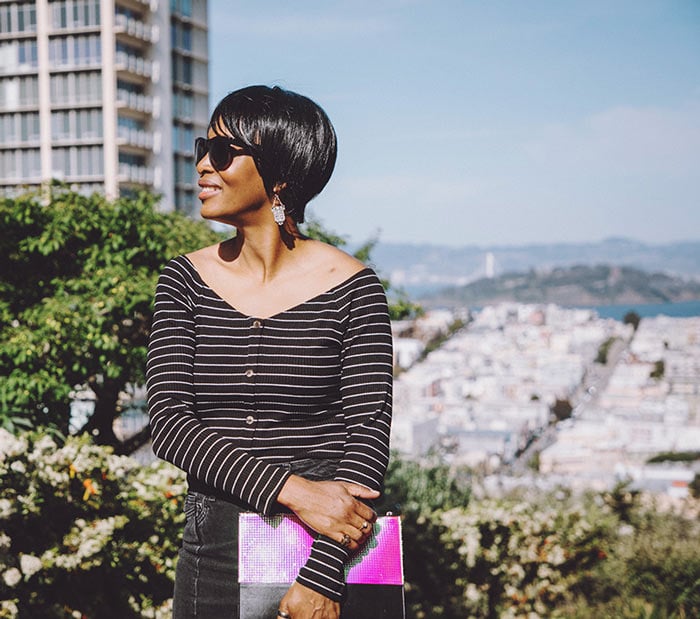 Where do you live and how does that influence your style?
In San Francisco, the weather is the same 80% of the time. I've become adept at layering and my closet has more sweaters, cardigans, and blazers than anything else. People here dress a bit more colorfully, so as someone whose favorite colors are black and gray, i've been trying to add more color to my closet.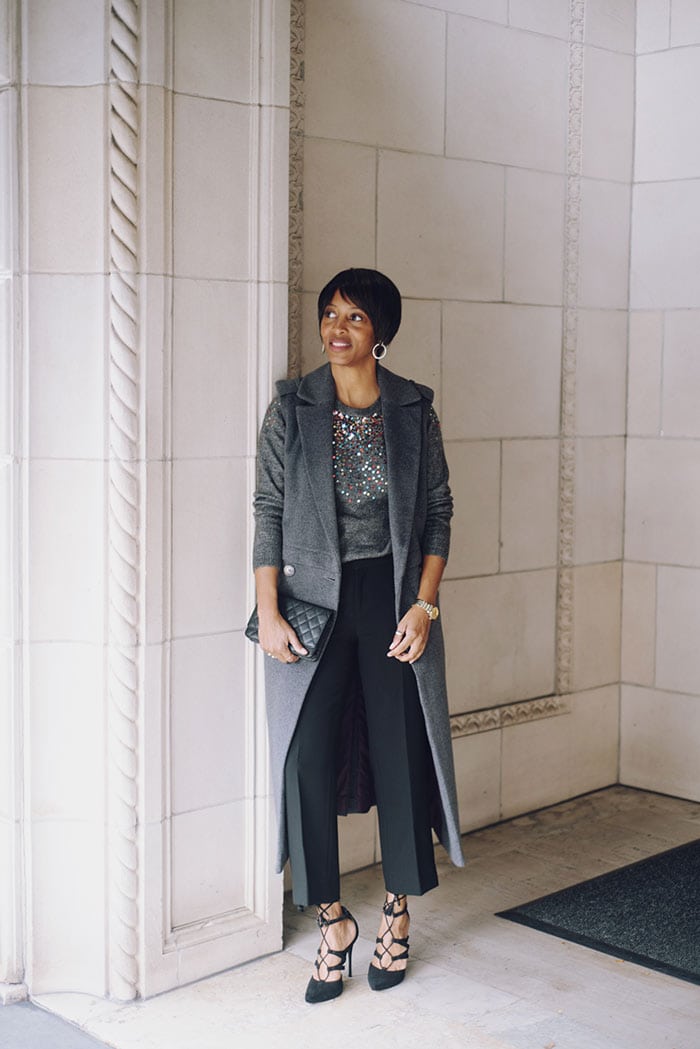 What inspires your outfit choices the most?
I usually start out by choosing one piece I'm into, like a skirt or pair of shoes, and build my outfit around that. Sometimes I'll go quiet with the rest of the look, and other times I'll pile on the color or texture or accessories.
Do you take things like color profiling or body type into account when you dress?
I've become more comfortable with my body as I've gotten older in terms of my curves. I am a pear shape, and I used to shy away from wearing pieces that are too form-fitting. Now I just balance out something fitted with something looser. Shoes also help with this…the right footwear can change the proportions of a look.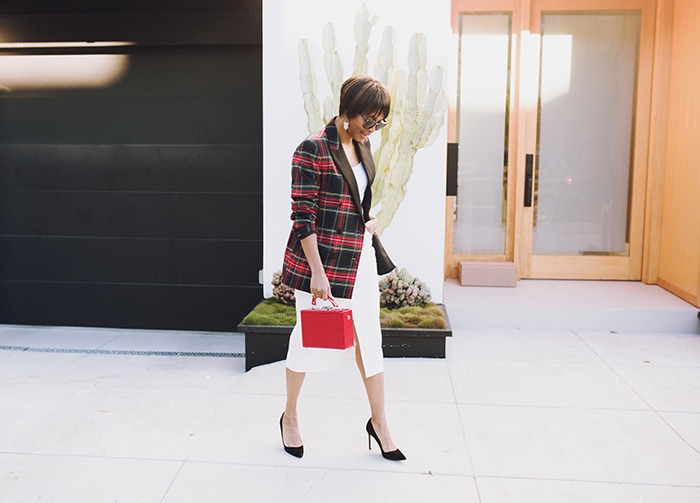 Has your style changed at all after turning 40? Do you believe in dressing 'age appropriately' and what does it mean to you?
I would say I've developed more of a "wear what i want" attitude. I do work in an office, albeit a creative one, so i have to dress appropriately but I'll wear things that are typically "off-limits" for a woman over 40. Personally I loathe those "style at every age" posts I see; many times I'll want an item that's not in my age category! I wear above the knee skirts, graphic tees, a men's shirt, high heels. If you feel good in it, you should rock it!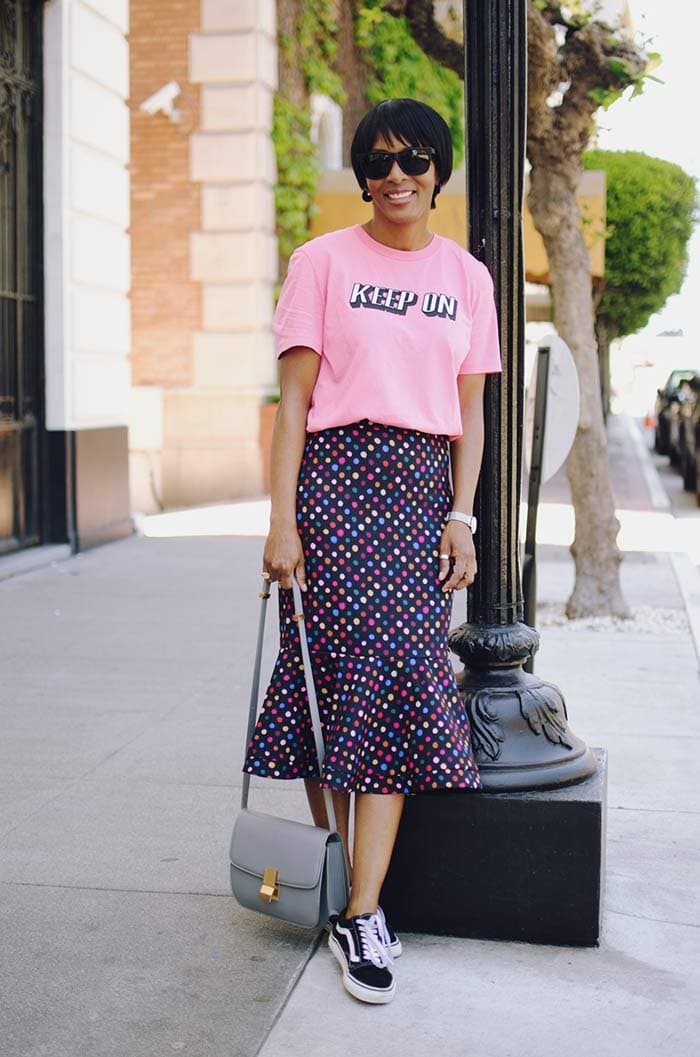 Would you say that at this stage of your life you are now more, or less interested in fashion, style and the way you look?
Definitely more! I think it's a shame that most magazines & media don't cater to women over 40 because it's when you probably have the means to be able to afford quality and designer clothing. I also believe it's when many women have the most confidence in themselves. They've come into their own personally and/or professionally.
Why is the way you look important to you?
My mom's family is from the South, and taking care of yourself and looking good was something that was important to her. She made her own clothing and first got me interested in fashion. You can be pulled together wearing jeans and a t-shirt…it's not all about designer clothing.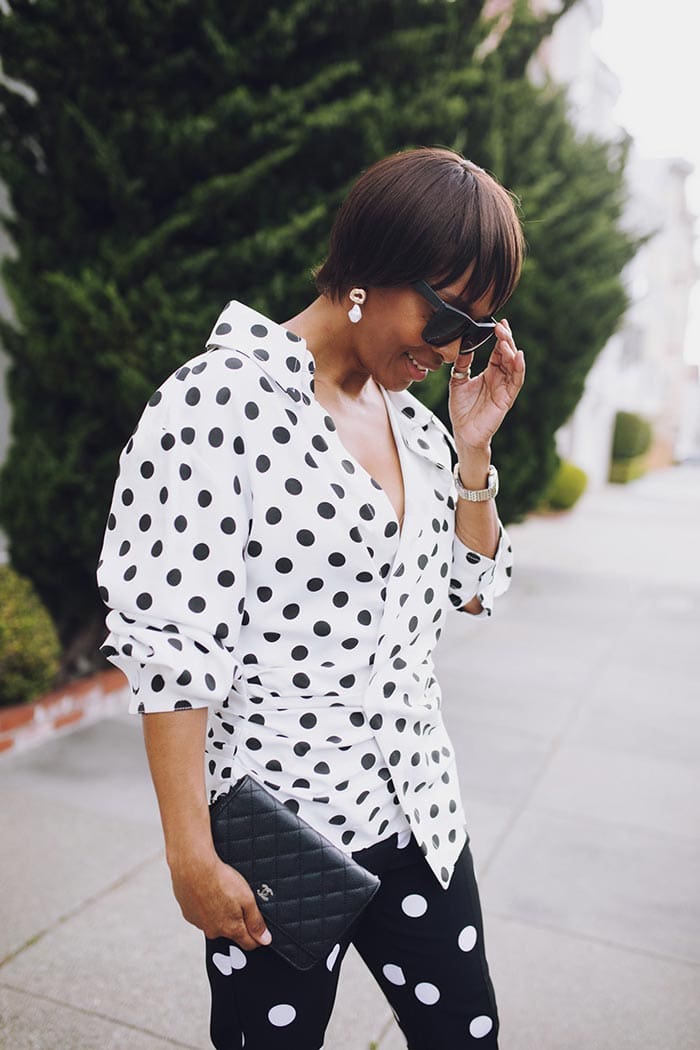 Do you follow trends? And if yes, which trends excite you at the moment?
I do follow trends, but I also dress for my body type. Texture is a great way to add interest, so I'm loving all the suede and fringe I'm seeing. I also loved seeing sequins for daytime on the runways. I'm a big believer in making what's considered evening pieces work for daytime.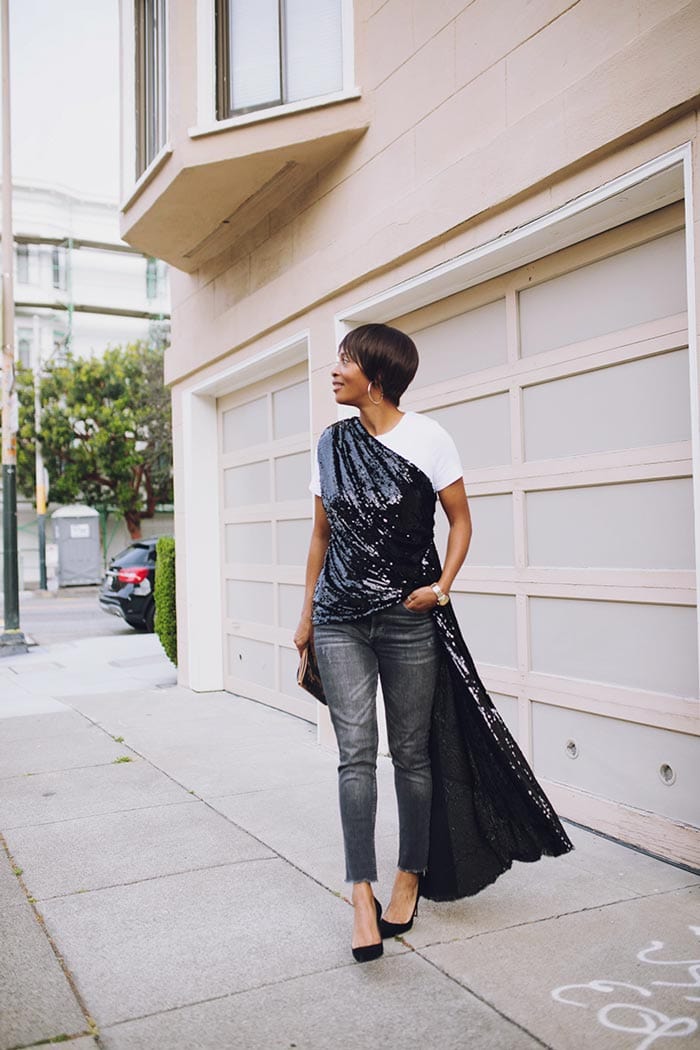 Do you have any fashion and style tips for women over 40?
Dress for you and wear what you love. Also, get things tailored…shorten a skirt, bring in the waist on a boxy blazer, turn a pair of wide leg pants into culottes.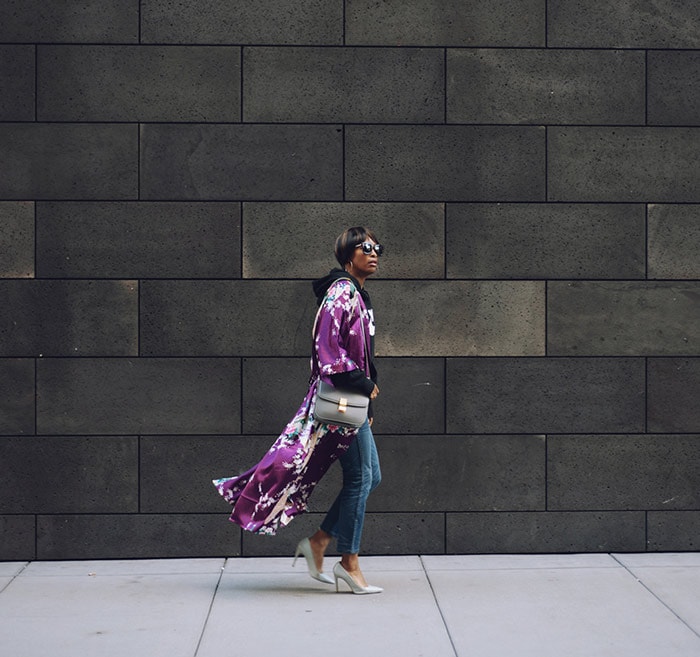 What are your plans for your blog and how do you see it developing over the coming years?
I am currently working on a redesign of my site. I want to keep showcasing my personal style in addition to featuring local designers and shops, beauty, and even fitness. I want to collaborate with more brands and keep growing my audience. Blogging is still a hobby for me that I greatly enjoy, and I'll keep doing it as long as I feel that way.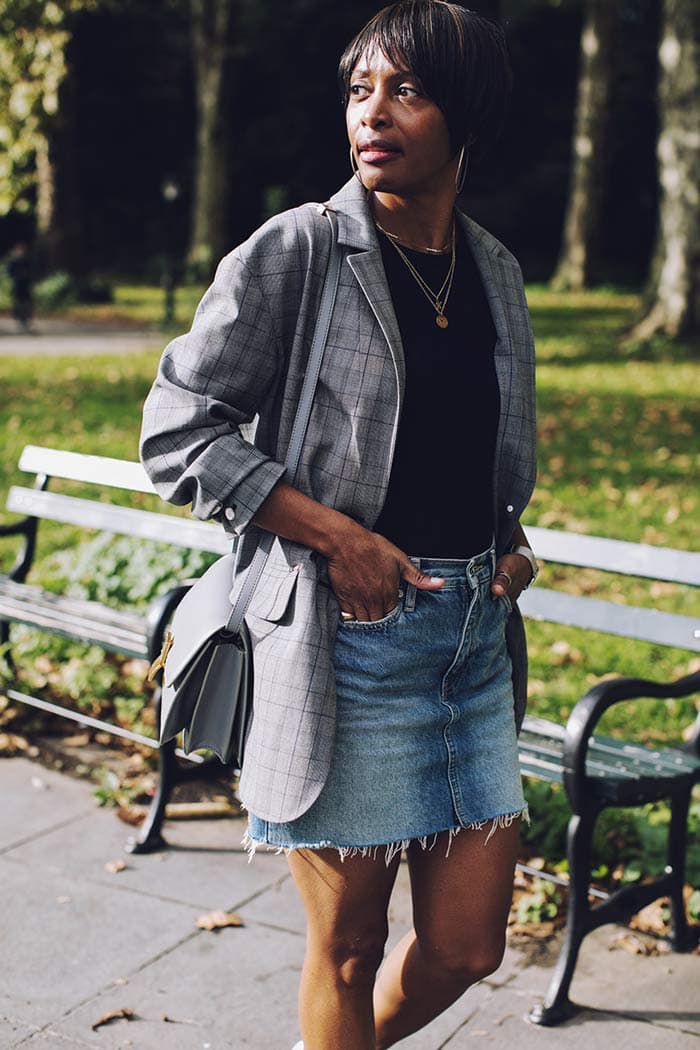 Step into Kim's world on her blog and Instagram. Thanks, Kim!

Like this post? Share it on Pinterest!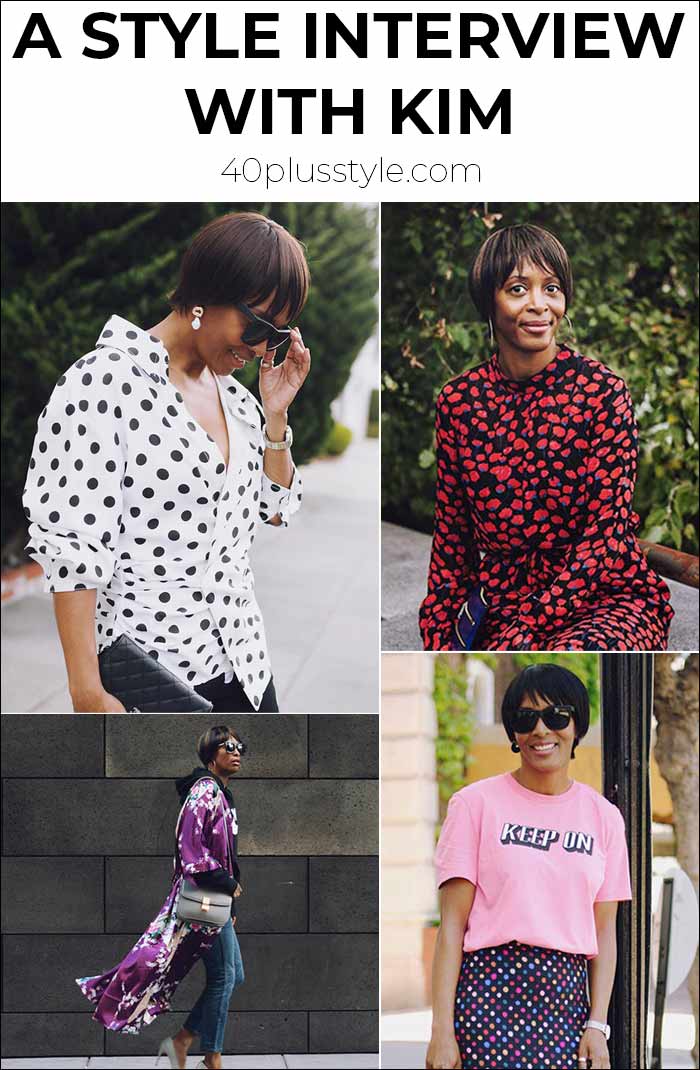 Want to get more articles from 40+style in your inbox, subscribe here.
You can also connect with 40+style on Facebook, Instagram or Pinterest.
Support 40+style by using the links in our articles to shop. As an associate for Amazon and many other brands, we receive a small commission (at no cost to you) on qualifying purchases which enables us to keep creating amazing free content for you. Thanks!