As you will know by now I'm quite a fan of the men's wear inspired trend and always love the combination of black and white. The new Milan collections showed that this trend is not disappearing any time soon so it's very current as well. So here it is in a rather playful outfit from my current favorite labels Zara and Alldressedup. I actually bought this blouse to go with my black a-line dress, but it actually works quite well with these woollen cropped pants. A bit warm for Singapore but I love the fit and feel of these pants.
I feel this outfit also needs a hat, but at the time I didn't have one. So I have since bought a funly little men's hat and I will surely add it to this outfit next time. The hat will then replace the bangle because having something on each arm is unnecessary.
Of course this outfit would have looked great with a nice dandy jacket as well. But it's been a while since I bought a good jacket since you simply don't need them here in Singapore.
The necklace was bought on a market in Shanghai, China. Shoes are from Zara as well.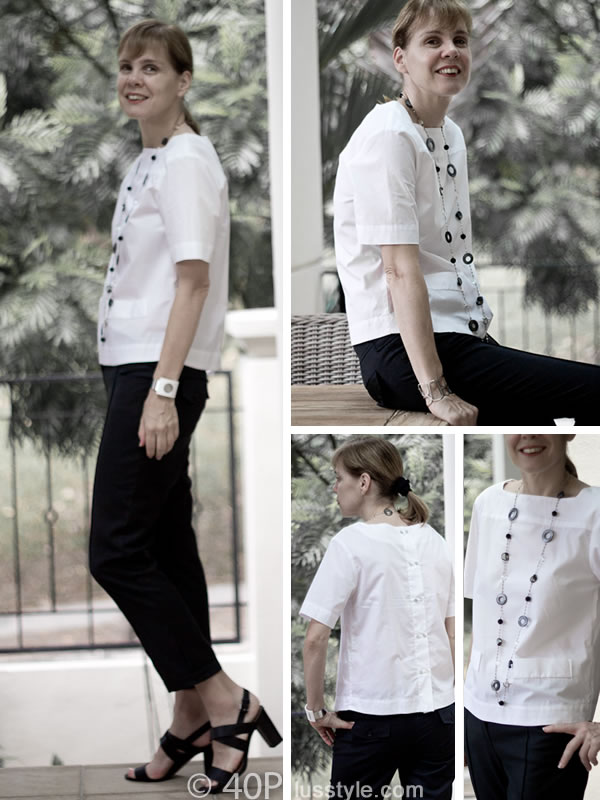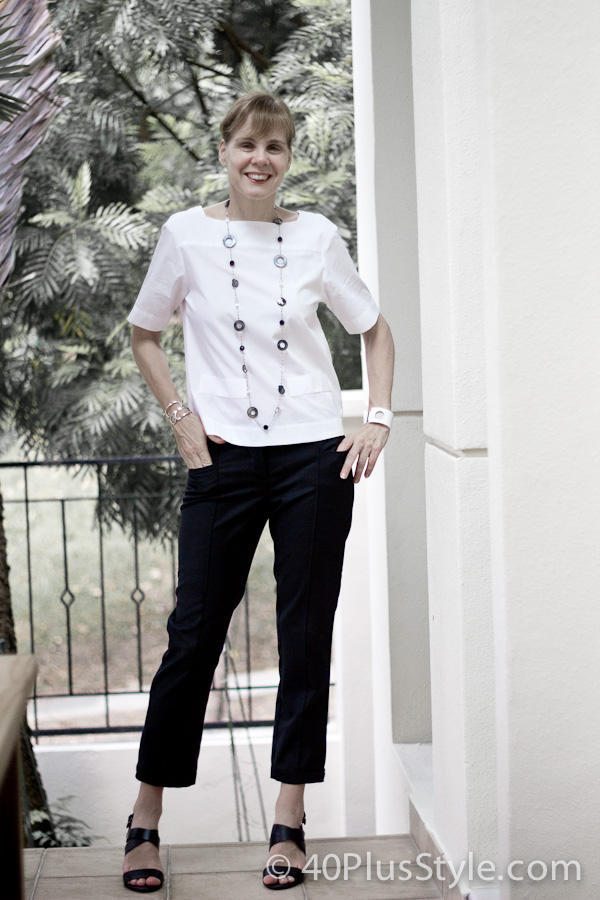 Have you tried the dandy look yet? Would you wear a hat?


Related posts: