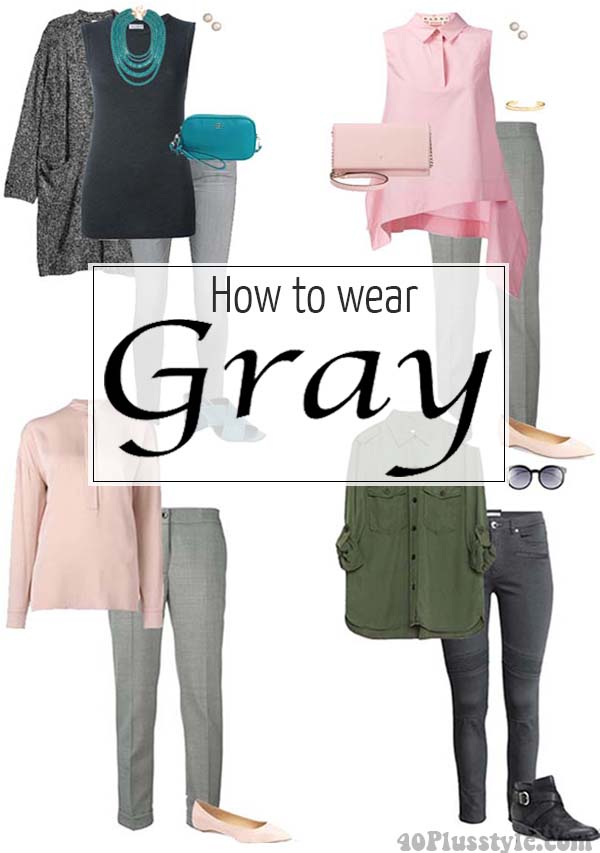 Gray is a common neutral color that does not have to be boring. The color provides a softer alternative to black and is actually easier to wear for many women over 40. It is an incredibly versatile color that you can wear in many different ways.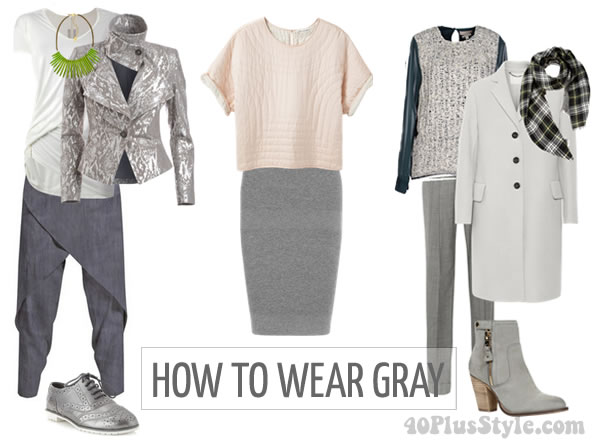 Here are some idea on how to wear gray this season!
Color palettes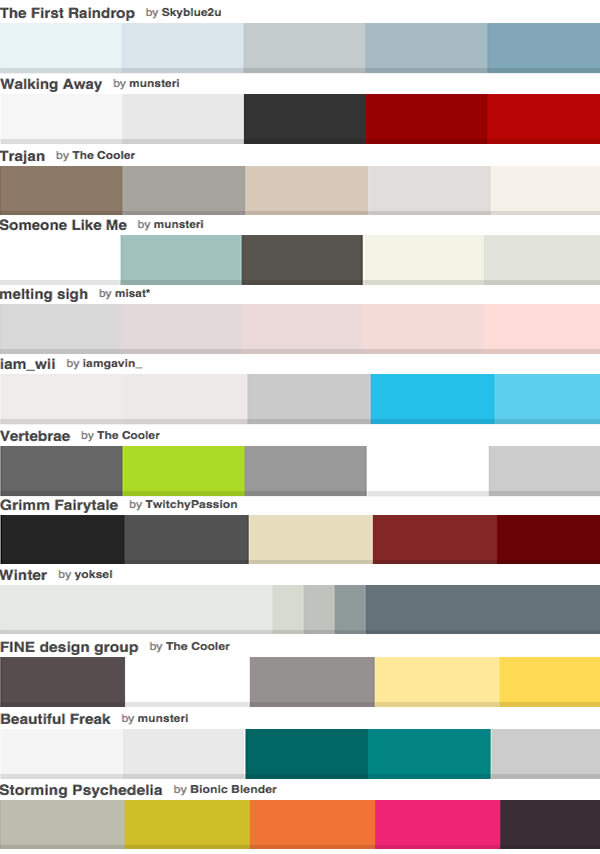 A great way to get some inspiration for your outfits is to use a tool like Colorlovers. In just 5 minutes I got all these great color palettes by typing in the keyword gray.
You can see how versatile the color is. It looks great with soft pastels like baby blue and pink, is great to combine with white and a pop of color and looks fresh and modern with brighter colors.
You can now go through these color palettes and see which one speaks to you. Then head on over to your wardrobe and see which colors are already there and start creating some outfits.
Creating ensembles
I used the color palettes as the starting base of the ensembles I have created.
Melting Sigh
I started off with Melting Sigh as I love the dreamy soft combination of gray and pink.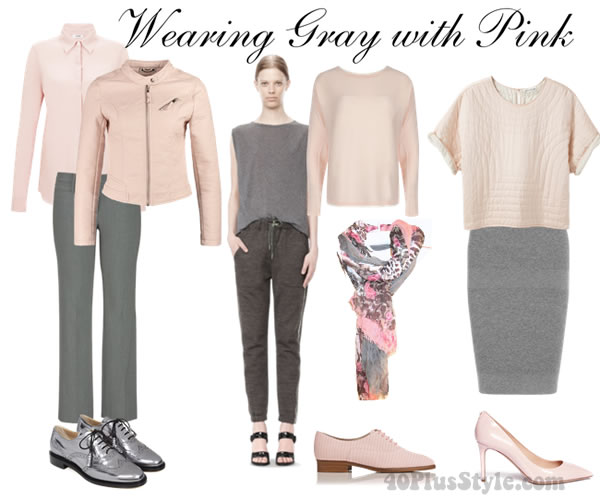 Grey and pink creates a soft romantic and classical look. Pink is a great color for a knitted sweater that you could combine with both your pants and skirts.
Although I strictly kept to a pink and gray palette here, it's actually really nice to throw white into the mix as well. You can also add darker shades of gray.
For extra color or to highlight your romantic look, add a colorful scarf featuring these colors.
Beautiful Freak
My second inspiration palette is Beautiful Freak. It combines 2 fashionable colors together: gray and dark green.
Combining gray with dark green creates a more sophisticated and mysterious look.
It's especially beautiful when you add white into the mix or play with different kinds of gray.  Finish your look with silver or gray brogues or booties.
Below is a very casual look with a more navy green.
And a chicer look for the office or an evening out.
Vertebrae
My last pick is Vertebrae as I love the combination of black and white and a pop of color. I like this particular color of lime green and it's a great popping color against the soft grays.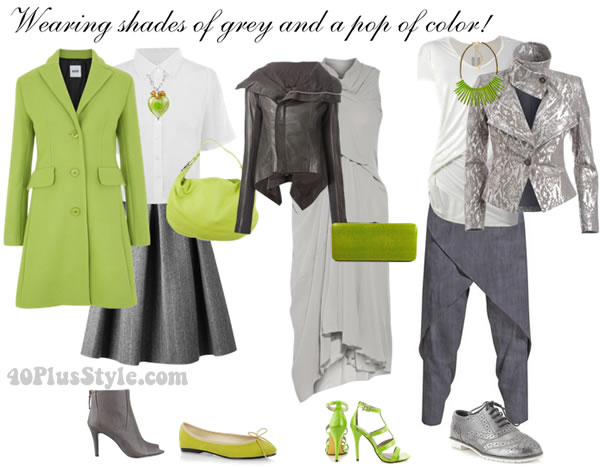 Shades of grey with white and a pop of color lends itself to more edgier looks. Play with different shades of gray for an ensemble in this color combination. You can even go for black for more edge, but a dark gray will be a softer option.
You can add this color in a subtle way by wearing a necklace as your popping color or opt for a color statement with a lime green coat. (brighten up those dark winter streets ladies!).
Here is a combination with teal.
I played with some edgier looks at the right where the popping color is present in the accessories.
Here are 6 fabulous looks on how to wear grey!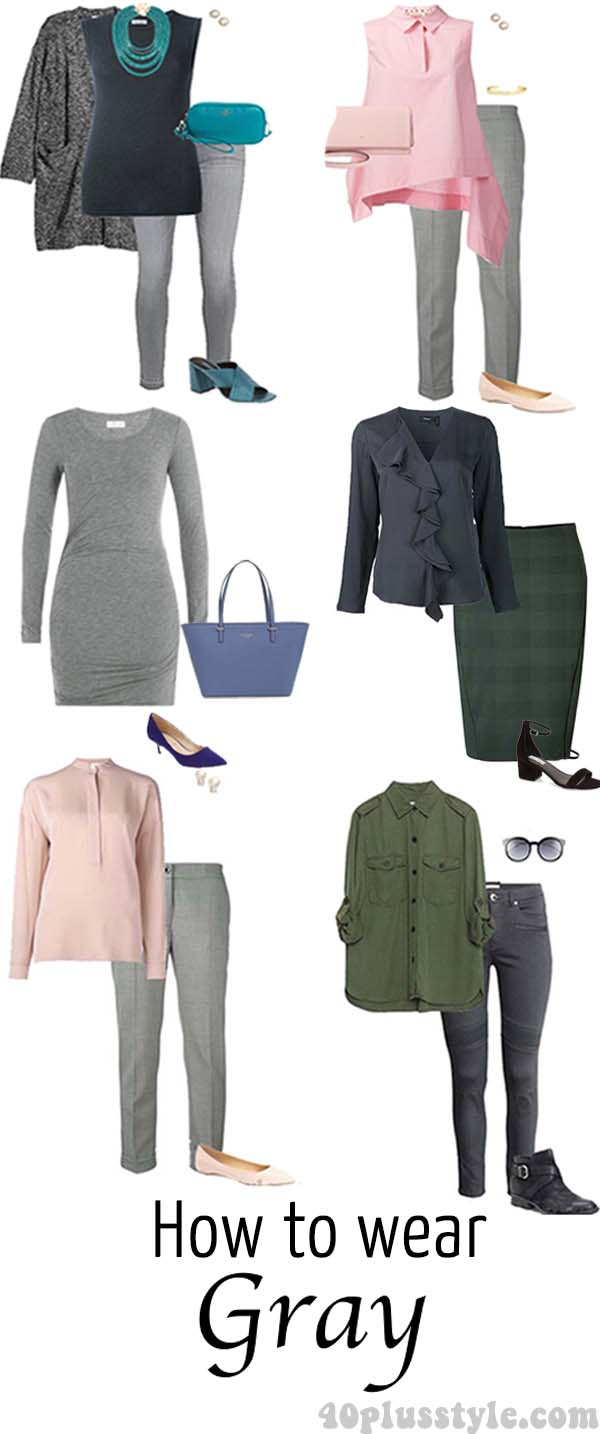 Here are some items inspired by these ensembles that you can buy in stores right now.
Your ensembles!
Scroll down further to see some more collages that you created.
What is your favorite way to wear gray? Which is the color combinations is your favorite?

Your collages
1. Suzanne Carillo – mixing gray with purple, red and orange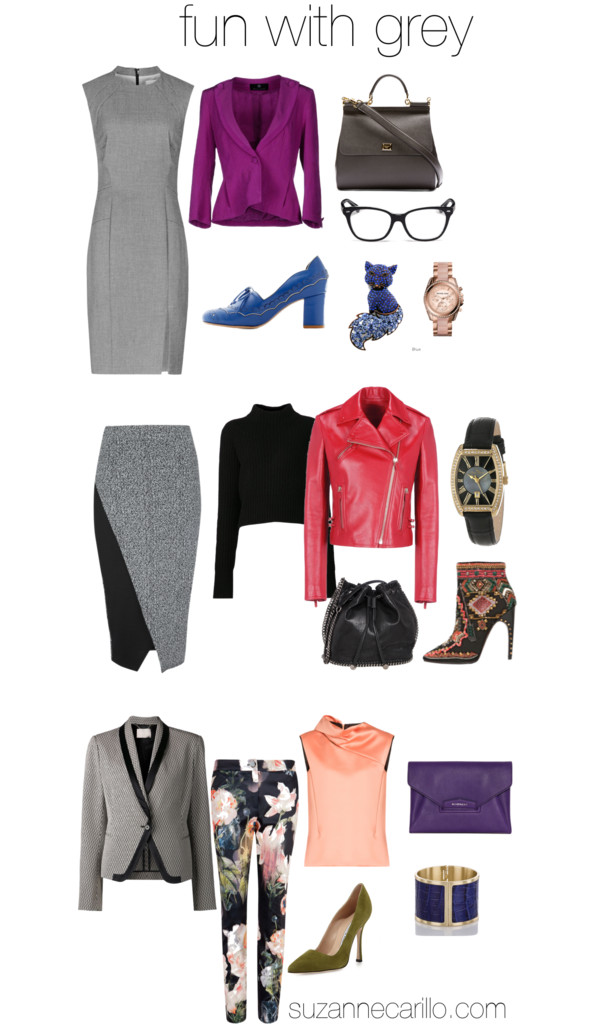 Petra – Mixing blue with gray
Michaela – Combining gray with dark blue
Lisa – Mixing gray with turquoise and green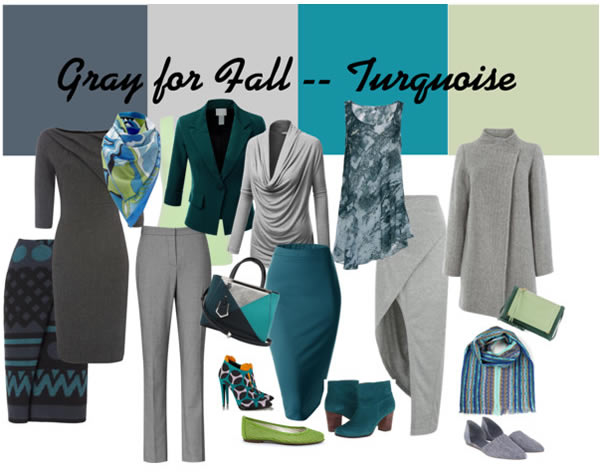 Lisa – Combining gray with red