Fashion on the 4th Floor creator Diane Capozzi makes her unique combination of eclectic and tomboy chic an enviable style choice. Magazine spread worthy poses and a charming joie de vivre keep you coming back to her blog for a very unique and approachable view of style and fashion.
At 45 she believes she possesses "more energy than ever before." Radiating so much genuine and infectious energy, we take her at her word! We had an opportunity to interview this world traveler with a background in ballet, swimming, and modeling. Enjoy!
Can you tell us a little bit more about yourself?
Well, let's see … I'm Polish African, adopted, born & raised in Oklahoma. Took many years of ballet, but my true love was swimming for close to 20 years. I have a Master's Degree in Cardiac Rehabilitation, lived in many countries, obsessed with travel & I love volunteering with doggies. I'm crazy for card making, love almost any high-intensity exercise out there, gardening, exploring anywhere & everywhere on my fold-up bike with my hubby! My weaknesses are Cheez-its & Chardonnay, hehehehehe!
As a point of reference which age group do you belong to or perhaps you are willing to share your age?
I'm never ashamed of saying my age. I'm 45! I have an incredible zest for life, possess more energy that ever before & feel super happy!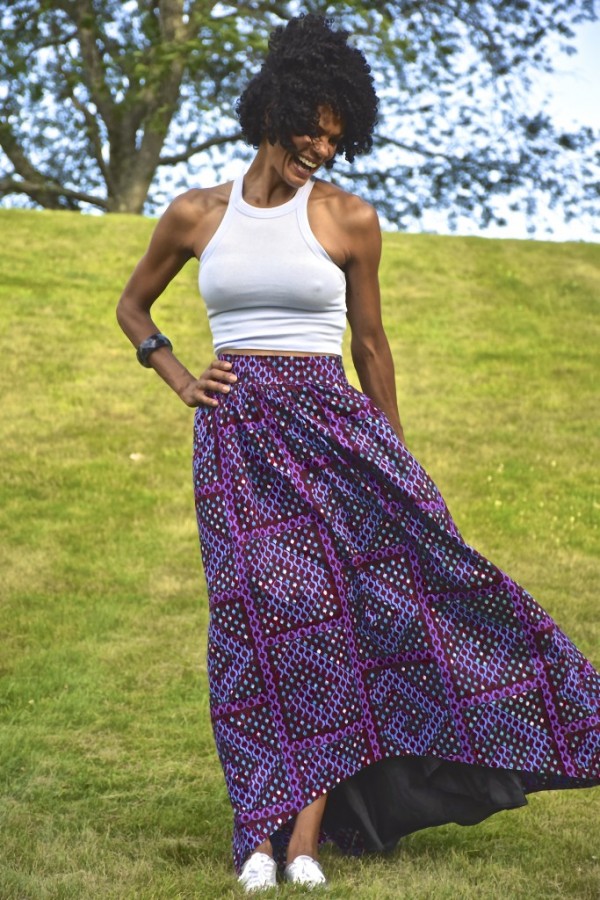 Can you tell us a bit more about your blog Fashion on the 4th Floor and why you created it?
As of today, my fashion blog is 3 months & 2 days old (12.5.15). There is not one concrete reason why I decided to create this blog. It's several significant moments in my life that led me in the direction to finally start blogging. Beginning with childhood, I had a secret obsession of fashion, but maybe not in the most positive way. I envied the other girls with pretty clothes & knowing I lacked the resources to feel fashionable, left me feeling inadequate.
Later in life, I took a stab at modeling & that exposed me to the world of fashion. The modeling didn't suit my personality, but the creativity & how fun the world of fashion stuck with me! Through other personal experiences, I realized how I desperately needed my own creative outlet, something for myself & that's how the blog was born!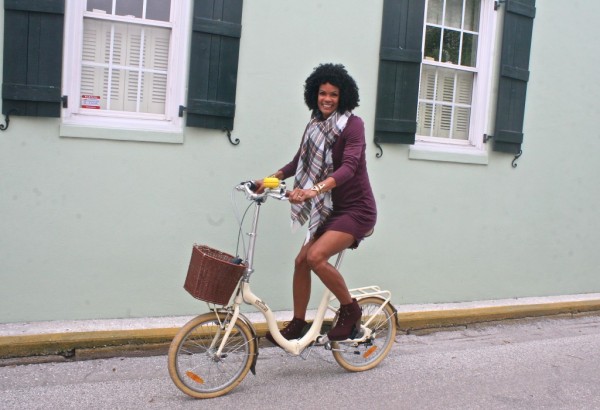 How would you describe your own personal style?
I'm a tomboy at heart, so there is definitely a little of that vibe in every outfit I put together. This is a new journey for me in life, so I also have to say eclectic & experimental & colorful.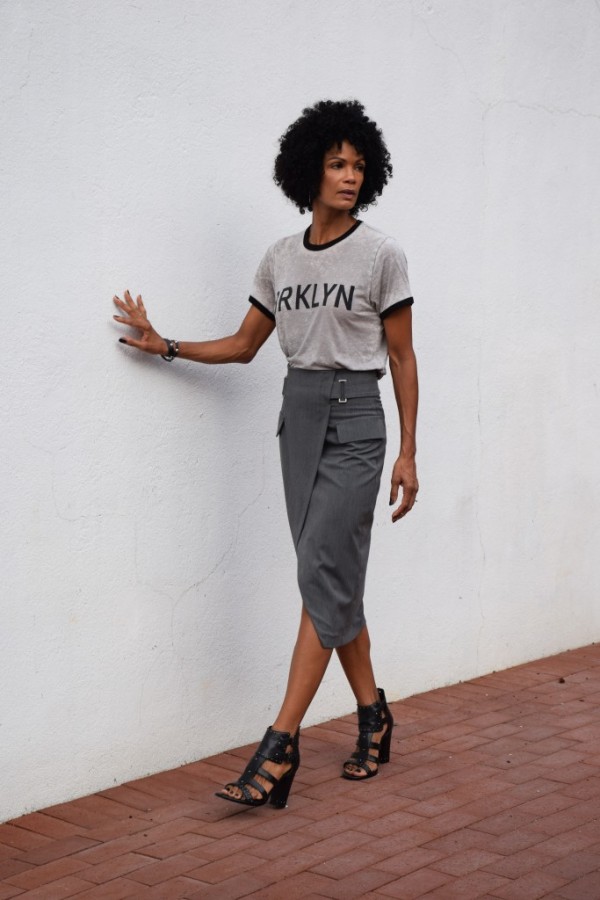 What would you consider the most important components of your style?
The biggest component (for myself) for my style is having very few rules, or least, there shouldn't be. As soon as you create rules, you lose your creativity. Always make sure I'm having fun. I truly feel your age shouldn't define what you should or should not be wearing. Lastly, comfort! … With comfort, comes confidence.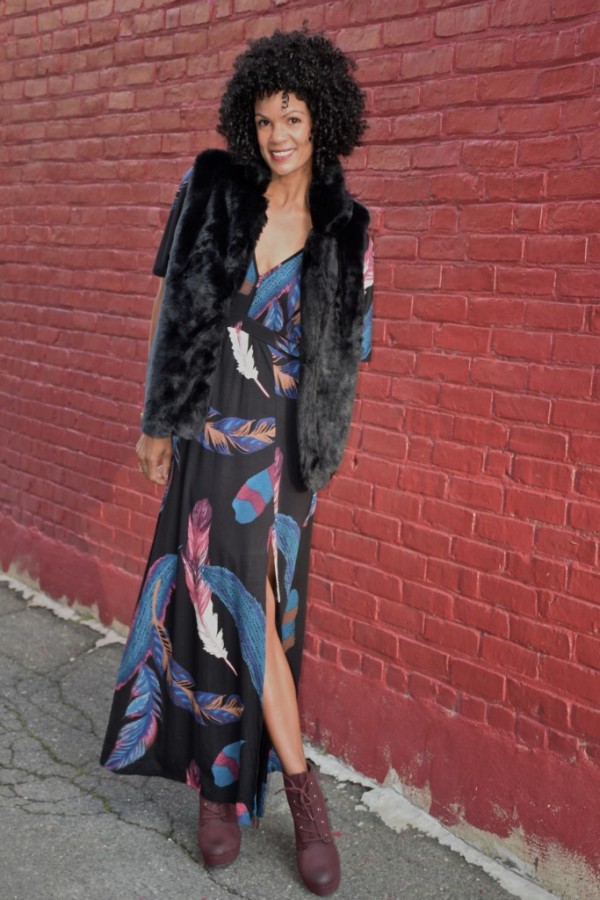 Where do you live and how does that influence your style?
Well, Massachusetts isn't the warmest place to live. Feeling cold is no fun, but also looking like the "Michelin Man" isn't either. When I first moved here, I focused on functionality, durability & I definitely lacked in creativity. It took several winter seasons to nail 'how to layer without bulk', but I honed in on my personal style & I found the challenge to be fun. Yes, I may own more turtlenecks, sweaters, coats & boots in my closet than ever before, but the choices are still unique to myself stylistically.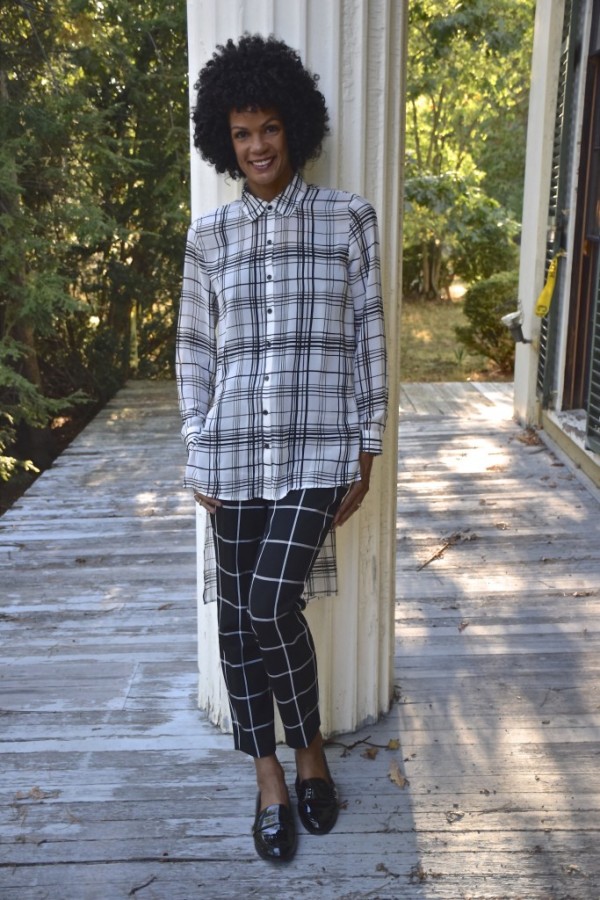 Do you feel you have a signature style?
Nope! I don't think I've necessarily nailed it at this stage in the game. I'm such a sponge & open to many trends/looks & having fun with the creative process. I do know what I'm gravitating towards, the choices are authentic & feel very me, but don't think I can define my style in just 2 or 3 words.
What inspires your outfit choices the most?
An odd place …. The gym! Scouring through tons of fashion magazines while on the cardio machine. I love looking at fashion spreads, finding ideas & tearing pages for inspiration. Most of the inspiration comes from color combinations versus a specific clothing item.
Do you take things like color profiling or body type into account when you dress?
Color affects me greatly & that is a major factor when putting a look together. I love practically every color on the color wheel. I'm crazy for soft ocean blues/teals, but so drawn to the vibrant autumnal colors. Today, the barrier has been broken on what body type can wear certain silhouettes.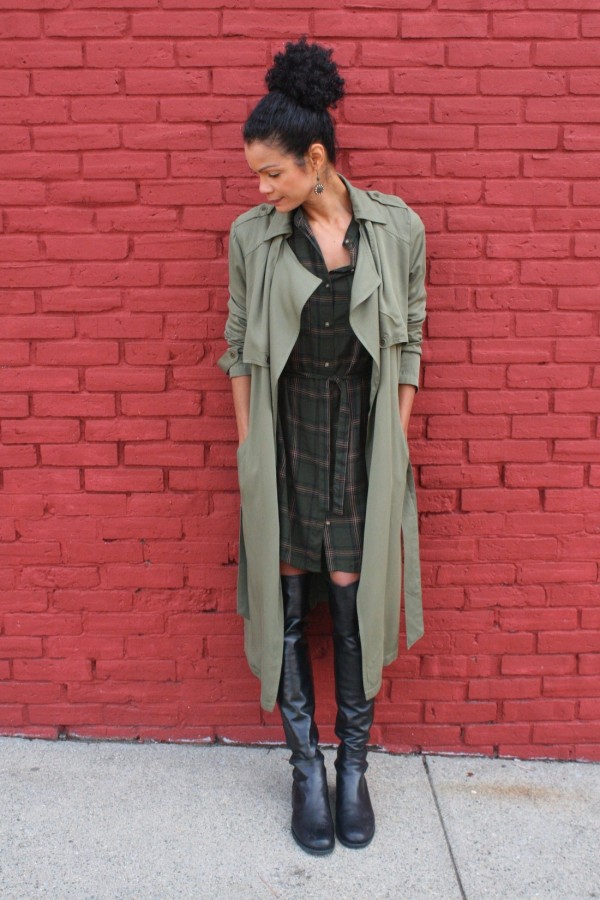 Has your style changed at all after turning 40?
That is the understatement of the year! Big time! Not only did my style change; I found my personal style within the last 5 years. I'm the poster child for the late-bloomer! For the first time in my life, I finally found confidence; quit looking to others for reassurance/acceptance & finally loved & believed in myself completely.
Do you believe in dressing 'age appropriately' and what does it mean to you?
What does "age appropriately" even mean? When you place the word "age" in the mix, you are already saying what someone can or can't do with their personal styling because of their age. Who made that rule? So I guess my answer is no, I don't believe in dressing "age appropriately". I believe in dressing appropriately for the occasion, don't try to dress only to impress others, dress respectfully, then I think you are appropriate.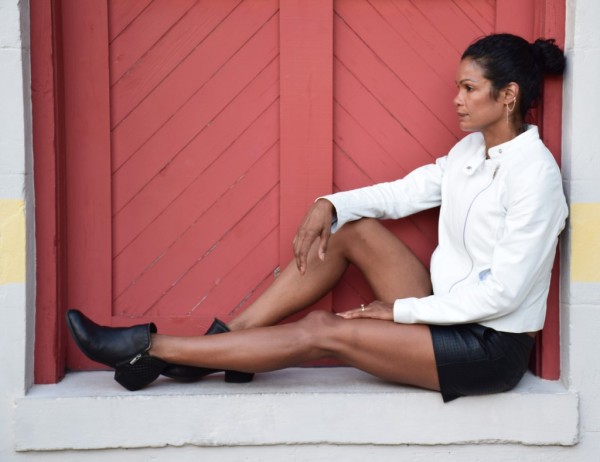 Would you say that at this stage of your life you are now more, or less interested in fashion, style and the way you look?
This is the most exciting time in my life by far! The way I look??? I'm super duper aware of my body in terms of strength, health & longevity. I've always been a bit of a nazi when it comes to nutrition & exercise & even more conscious of it, as I get older. Fashion & styling consumes me throughout the day & finally in a positive way! I've never felt so giddy about anything in my life! I feel thrilled & so fulfilled! Things are on my terms & there are no rules, just fun!
Why is the way you look important to you?
Growing up with dark-skin, there were so many moments & situations that made me think I was unacceptable & will never belong. So, I never thought my look was "important". Now that I'm older, I know the way I was made was a gift & nothing I should be ashamed of.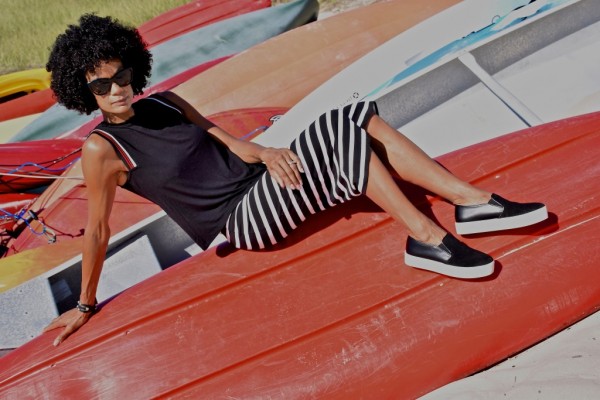 Do you follow trends? And if yes, which trends excite you at the moment?
I do like to see the trends from season to season since this is so fun & new for myself, but that isn't how I make my fashion choices. I only tap into a trend that speaks to my unique self. I love, love, love sneakers….. did I say I love sneakers! I own many culottes, full midi skirts & have loved faux fur for longer than I should admit.
Do you have any fashion and style tips for women over 40?
Maybe not so much in terms of fashion & style …..To all of you gorgeous, tremendous, powerful, loving women, we have been on planet earth for quite some time, learned much & have hopefully gained confidence from life experiences. Love yourself & all that you bring to the table!!! It is a time in your live that you don't have to answer to anyone & just be the real YOU! Be proud, don't apologize & love every inch of you from the inside out. Be brave, take risks & most importantly, have fun, life it way too short!
What are your plans for your blog and how do you see it develop over the coming years?
To be honest, in the beginning (which is now), it was only a creative outlet with no goals except to create & post when I wasn't working.
After 3 months, I'm anxious to upgrade my blog, improve my skills as a blogger & learn so much more, improve the quality of my photos & implement more lifestyle aspects to my blog. I want to connect & create life-long friendships, not only via through social media, but in-person with like-minded women in the community.
Having future collaborations with companies would be a thrill & very humbling. Can I admit? ….. a pipe dream would see a real fashion show in person. I don't care how far back I stand, but that would be the ultimate dream! Ok, I'm might be ahead of myself, but I would love, love to create a YouTube channel. Whew! I better get some sleep, lots to do!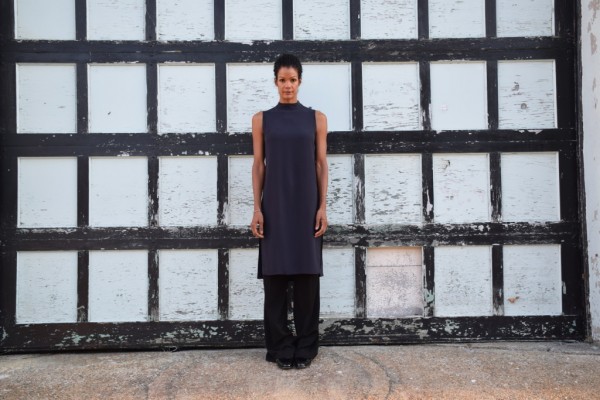 Anything further you would like to add?
Thank you from the bottom of my heart, Sylvia, for including me in this incredible community of women. I'm so blown away that you thought I might have something fun to offer, so I'm humbled by this opportunity. Sylvia, you are a force & leader for all of us. I only hope we can add to this perfect platform that you have created for all of us to share. I hope to meet more amazing women through this wonderful avenue. It took me all day to answer these questions …. Sooooo …. Time for for Cheez-its & a glass of Chardonnay, hehehehehe!
If you love Diane's outfits as much as I do then rush to her blog and check out some more. You can also find her on Instagram.

Like this post? Share it on Pinterest!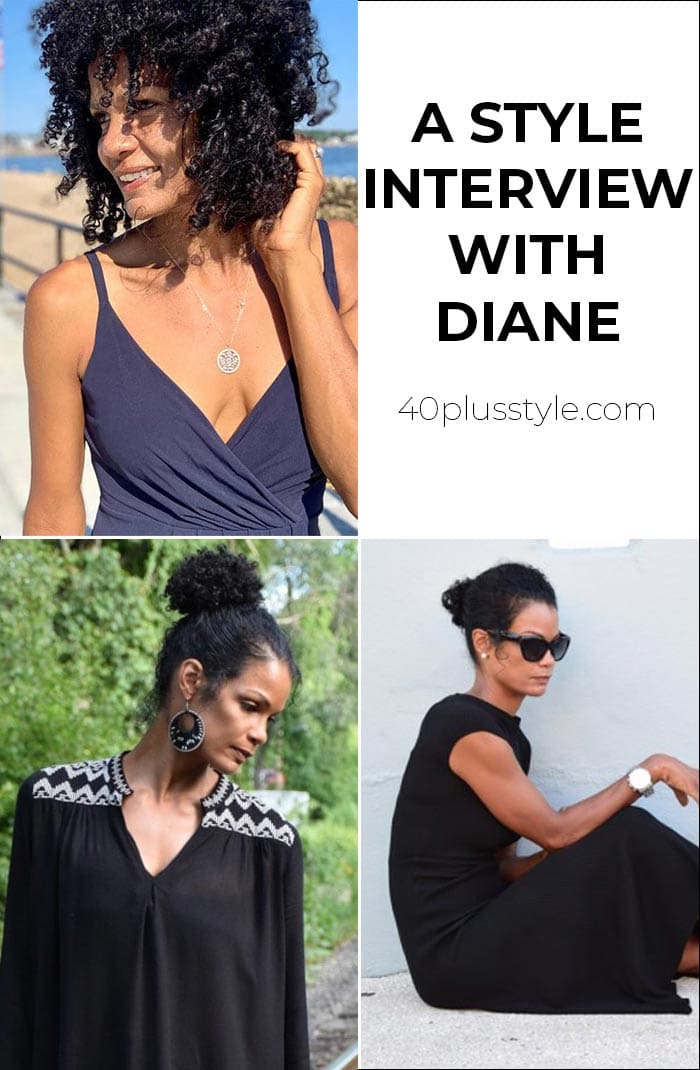 Want to get more articles from 40+style in your inbox, subscribe here.
You can also connect with 40+style on Facebook, Instagram or Pinterest.
Support 40+style by using the links in our articles to shop. As an associate for Amazon and many other brands, we receive a small commission (at no cost to you) on qualifying purchases which enables us to keep creating amazing free content for you. Thanks!