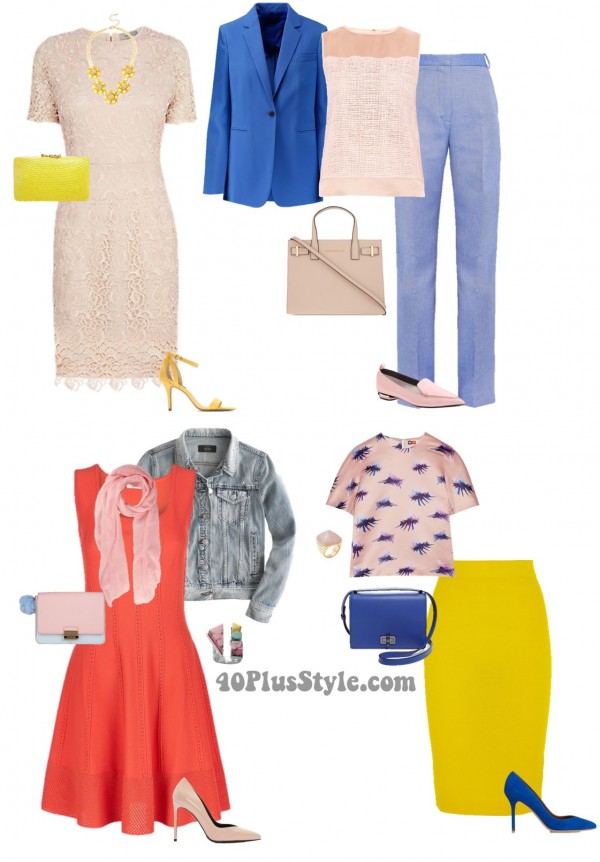 Rose quartz was selected as one of two (yes, Pantone selected two) colors of the year for 2016. An earthy pink, the style opportunities are endless with this color. Let's show you  how to wear pink and create fabulous outfits with this color!
Pink can be universally flattering.  Especially this rose quartz hue, which does not wash out lighter skin tones or contrast too harshly on darker skin tones. It actually warms, which is an exciting characteristic to play with.
Often times, especially as we get older, we tend to shy away from wearing pink. We either refuse to come across as if we're playing princess or just feel that the look is too frilly. But, wearing pink can be a successfully chic route to take. The key is to treat it like a warmer neutral with endless color, texture, and print combinations.
Here are our tips to guide you as you dive into this year's color:
1. Add texture
Texture always gives pink a little edge and adds visual interest that immediately makes a look more chic and multi-dimensional.
2. Go for contrasts and prints
Prints and contrasts (such as the MSGM blue and pink lace top) are effortless ways to add more complex tones to your look without having to add too much more to your ensemble.
3. Be inspired by menswear
A very interesting and chic visual juxtaposition is to select pieces with menswear inspired cuts (such as the Harris Wharf long waistcoat) and silhouettes. This allows you to downplay the softness of the pink, and still allows you to wear larger pink pieces.
4. Use it as an accent
You can also use pink as an accent for a look. From single pink accessories (like sunglasses) to its use as a subtle color (like the pink piping on these luxe blue silk pajamas), adding touches of pink is the perfect way to add a feminine highlight to your look.
5. Toughen it up
Mixing hardware and such a romantic pink also creates visual interest. The look comes across as romantic with a little edge. It is also a fun way to incorporate a bit of a rocker tone into your look.
We were very interested to see the color combinations that others are creating for rose quartz. So, we went over to colourlovers and found the following palettes that caught our eye.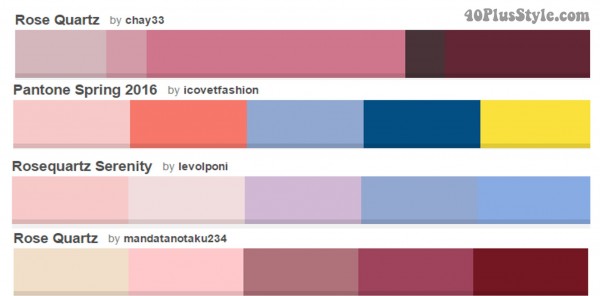 With spring options in the air, one of our favorite colourlover palettes was Pantone Spring 2016. It is an unabashed combination of rose quartz with bright and warm yellow, demure and bold blues, and summer coral.
Here are 4 looks inspired by the Pantone Spring 2016 color palette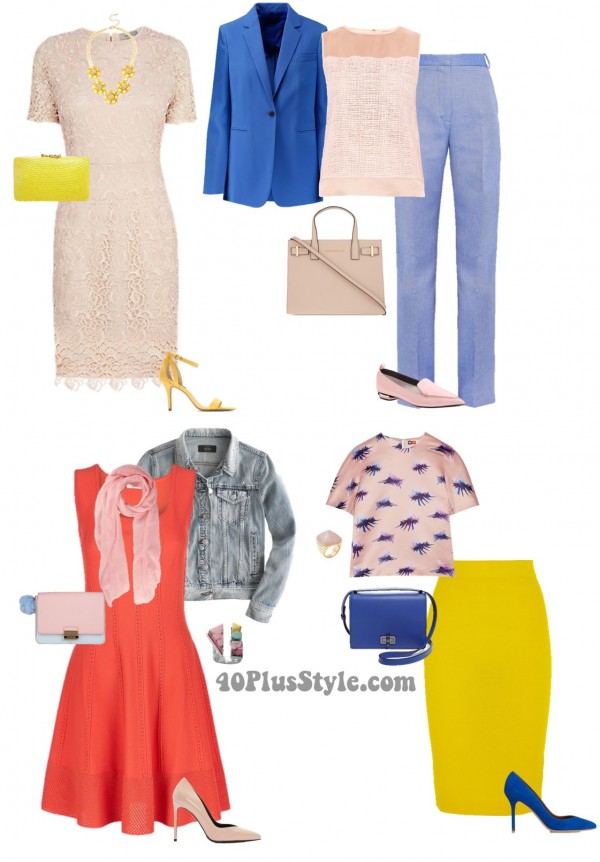 Another combination I really like is to combine pink with gray. Here is a collage I created for my article on how to wear gray!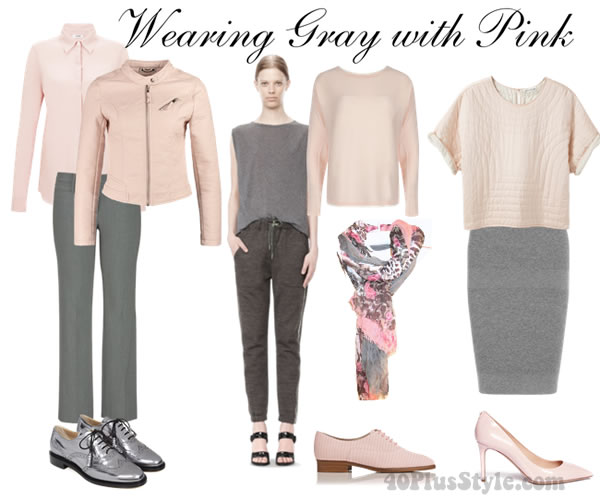 Some more ideas and how I wore pink previously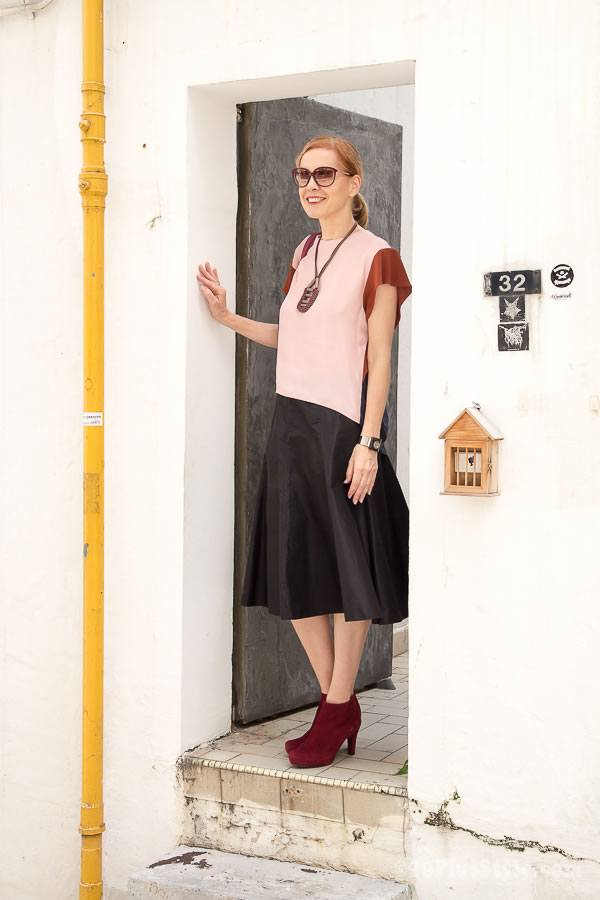 As you can see pink is a very versatile color that you may consider adding to your closet this season. For even more ideas on how to wear pink and pastels, stay tuned for my post this Monday where I show you some ideas with a transparent floral top!
Shop the looks above in the boutique below:

How do you wear pink and what's your favorite pink color combination?