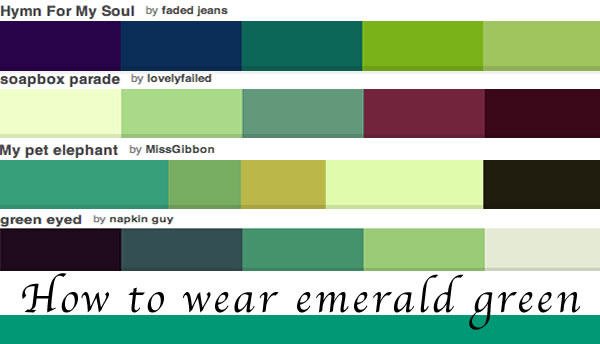 Pantone has announced the colour of the year of 2013 and I'm not really surprised that it is green, Emerald Green to be precise. I've been singing the praise of green for quite a while now and you may want to have a look at previous articles on this colour. Hey I was even wearing green in yesterday's outfit.
So, if you have been postponing getting green for your closet, now may be the time. As usual I have gone into colourlovers to get some ideas of combining this colour and came up with the colour palettes you see above. As you can see it's hard to get the exact same colour green in the colour palettes, but it comes close enough.
This colour green is great to combine with blue but also light burgundy red, which may be a great idea for the winter months. However, for my little collage of ideas I chose the different shades of greens. Emerald green is a great colour to combine with both darker and softer greens with a little black thrown in between. Here is a collage that you can use to kickstart your own ideas.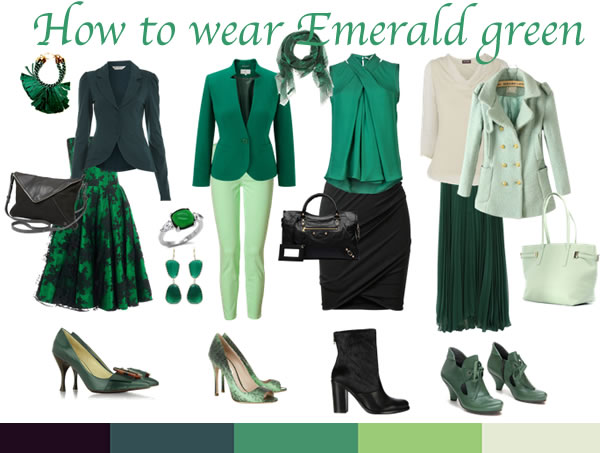 Will you embrace this colour the coming year and how do you plan on wearing it?