Few designers design specifically for women over 40. So the best thingkto do is just to cherrypick designs that are suitable for us from all the collections. Here are some of my favorite designs for women over 40 from the recent 2013 resort collections.
BCBG Max Azria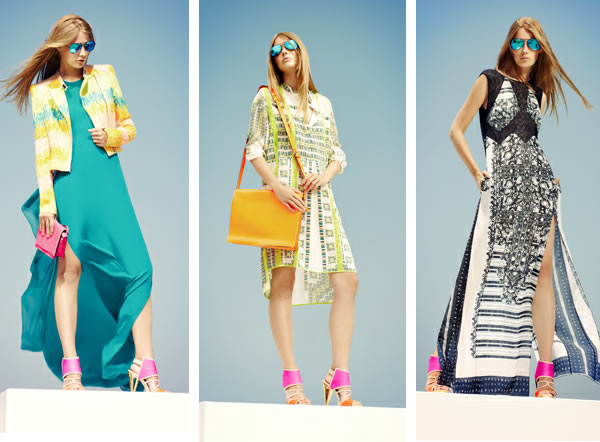 This collection truly gave a resort feel. Wonderful colours and ptterns and flowy silhouettes. Many women over 40 will look gorgeous in these long dresses and I personally don't mind the long splits for a lovely sunny day. But of course you could always stich those up!
Gucci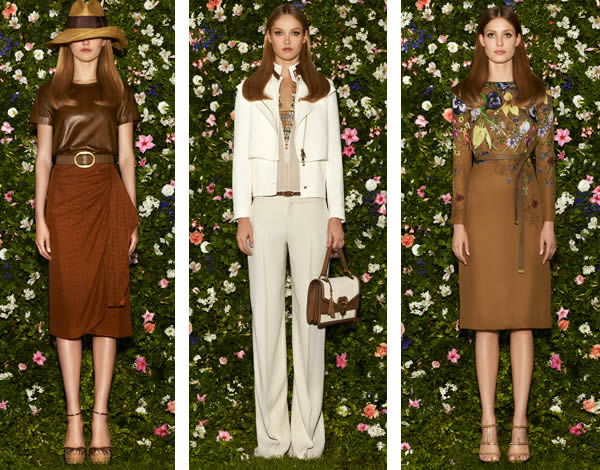 Gucci's collection was all about flowers and rustic tones. And if elegance and sophistication are more your thing you will love the neutral classic looks that exude class but also have just that little bit extra!
Balenciaga
I love these fun styles from Balenciaga. the playful top at the left, and the elegant silhouette at the right. The look in the middle is great too, although I realise that we will not be wearing that cutout top. But the combination of the brown leather skirt with the bright yellow is fantastic. And I love those booties combined with the A-skirt as well! Perhaps we could wear that top after all. You can easily layer it with something else underneath!
Calvin Klein
There was a lot to love about the Calvin Klein resort 2013 collection. I adored the printed long dresses that reminded me of Prada's earlier Fall collection. If I hadn't already bought my own yellow dress I wouldn't mind wearing this sleek yellow number either. The wide belts on the hips appeal to me too!
Anything you like?