There's nothing like a flawless manicure to make you feel perfectly put together. Plus, given that winter tends to be the season when you have events, parties and dinners to attend, if you have well-manicured classy winter nails, your hands will look great when you pick up your drink.
So, whether you go to the salon for a regular manicure, or you paint your own nails, which colors should you choose this winter?
The winter months and party season are the perfect time to add drama to your nails with darker or brighter shades. But, paler shades can look just as beautiful during cooler weather. Let's take a look at this season's nail trends.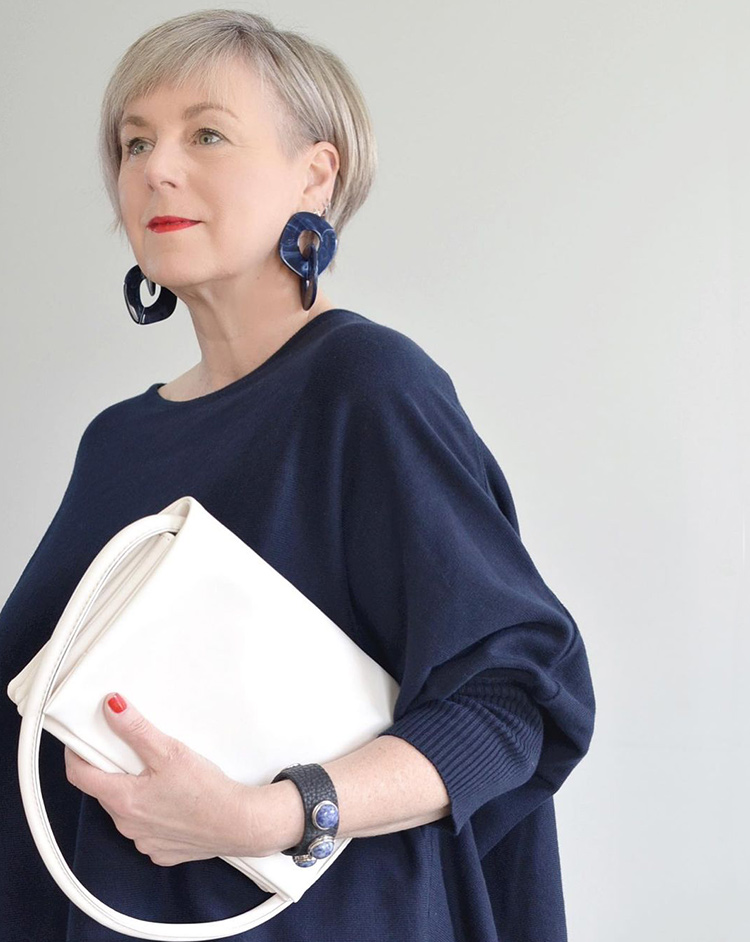 Deborah @deborahgates_ above (read her style interview here) often wears dramatic red nails and lips.
classy winter nail colors
From natural to dramatic, let's take a look at the on-trend nail colors you could choose this season to get the classy winter nails you want.
Classic red
Red is a timeless winter look. You can paint your nails red to go with your casual or your formal outfits. The GUCCI nail polish (below) features a sculptural shape that would look good on your dressing table. Reviewers say it is fast drying and glossy.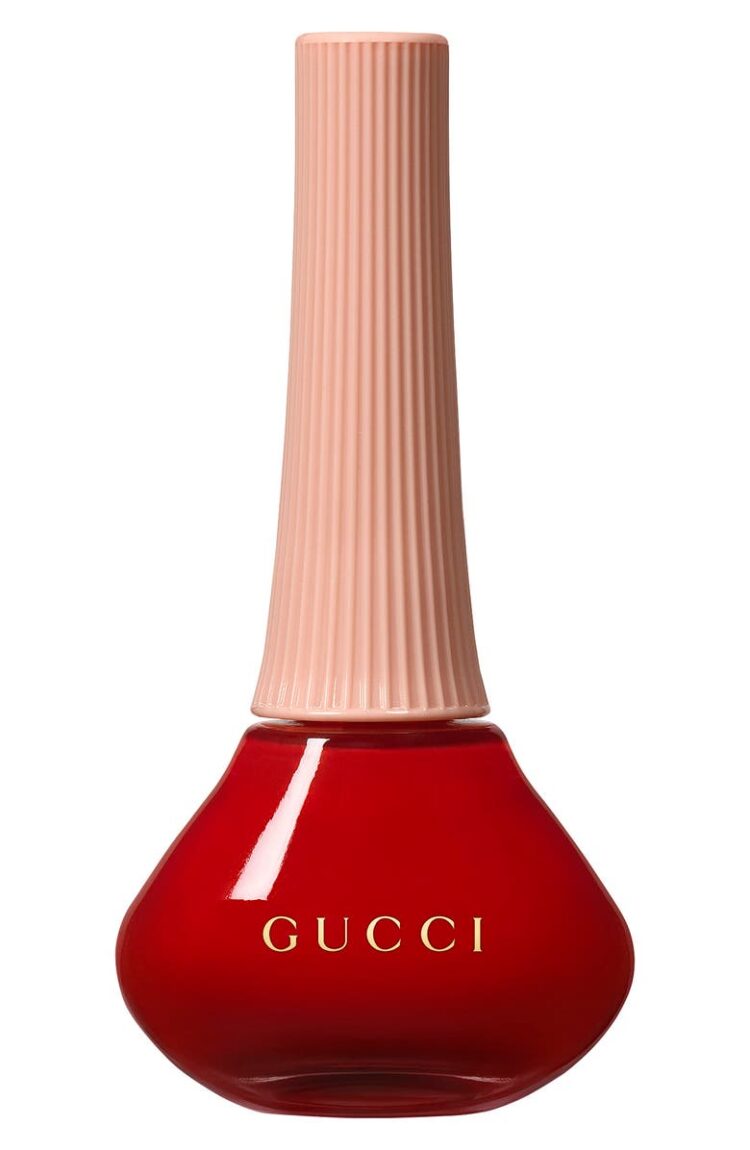 Gucci Vernis à Ongles Nail Polish
Or, you could try Dior's nail polish, which comes in a choice of red shades. Reviewers say it is easy to get a professional looking finish.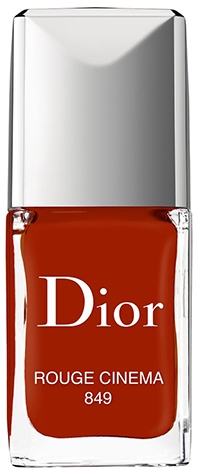 DIOR Vernis Gel Shine & Long Wear Nail Lacquer
Claudia @glamupyourlifestyle above (read her style interview here) matches her nails to her lip color.
Whites and creams
Who says you can't wear white after labor day? Just as winter white woollens can look beautiful, white and cream shades can look stylish on your nails during the cooler months.
You could try a crisp, clean, snowy looking white like the Deborah Lippmann polish (below).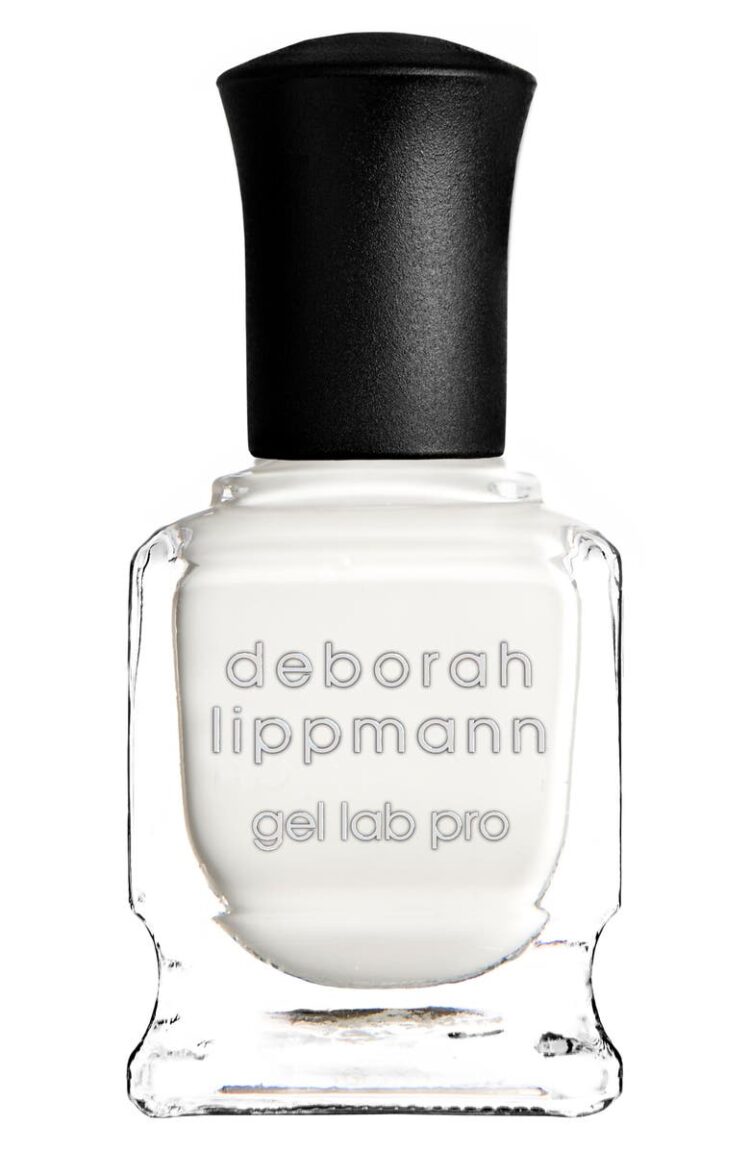 Deborah Lippman Gel Lab Pro Nail Color
Or, you could look out for a cream shade like essie's quick dry nail polish (below). Reviewers say shades are true to color and dry quickly.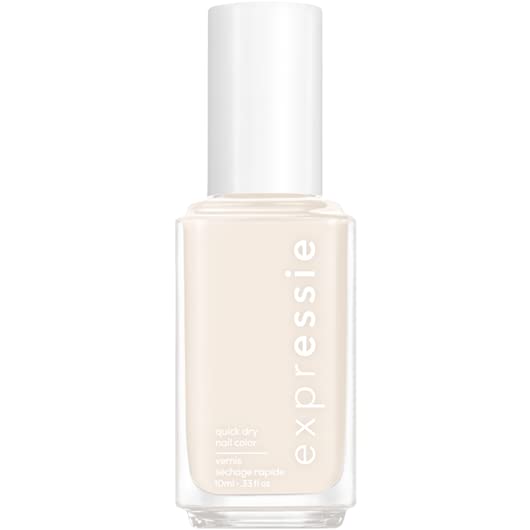 essie expressie Quick-Dry Nail Polish
Judith @stylecrone above (read her style interview here) shows how white nails can look beautiful with your favorite little black dress.
Peach
Corals and peach may traditionally be thought of as a summer shade, but they can be a great way to bring some brightness to winter days. If you are wearing gray during winter, coral shades would contrast beautifully.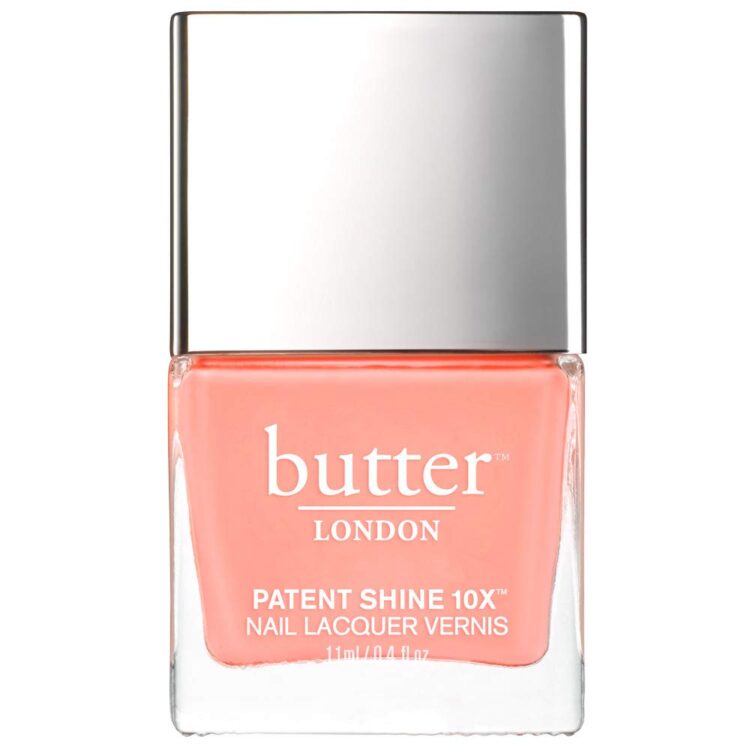 butter LONDON Patent Shine 10X Nail Lacquer
Or you could try one of the peachy shades from O.P.I. Reviewers say the colors look like gel polish when they dry.
Burgundy and black
Winter is the perfect time to add some darker shades to your nails. Black or burgundy will look stylish with your party outfits.
The Christian Louboutin bottle (below) is instantly recognizable, just like the brand's famous red-soled shoes.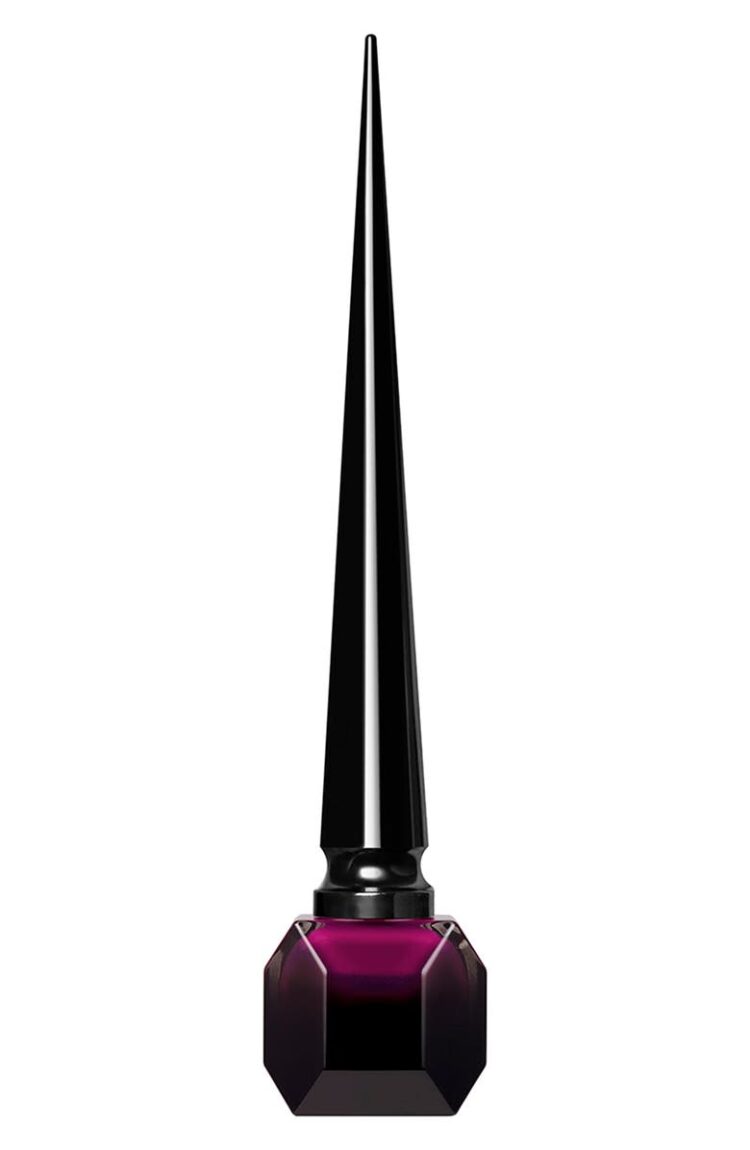 Christian Louboutin Rouge Louboutin Nail Colour
Or, you could try one of Emilie Heathe's curvy bottled nail polishes, which reviewers say is a stunning choice of polish.
EMILIE HEATHE Nail Artist Nail Polish
Jamie @moreturquoise above (read her style interview here) shows how you can mix a romantic pink outfit with glamorous nails.
pinks
Choosing pink can add a softness to your winter outfits, and is flattering for your hands, no matter what your skintone. CHANEL's nail varnish comes in a huge choice of colors, and is long lasting.
CHANEL LE VERNIS Longwear Nail Colour
Karma's organic nail polish includes caffeine and calcium to help nail strengthening. Reviewers say the shades are soft and feminine.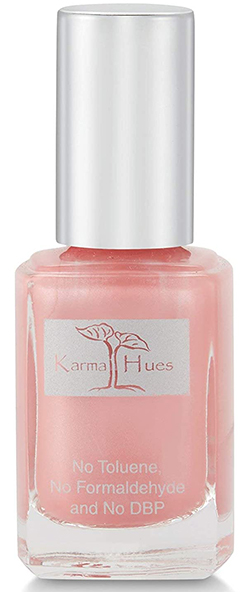 Suzie @suzie.richetti above matches her nail polish to her blazer.
Blues and purples
Bright blues and purples are particularly on trend this winter. You could brighten up a black or gray outfit for winter. Then, when summer comes, cobalt blue would look lovely worn with a white dress.
Or you could try purple, which would look good worn with other bright colors such as green or pink.
Maybelline Color Show Nail Lacquer
Georgette @grownandcurvywoman (read her style interview here) wears blue nail polish with her purple and orange outfit.
grays for classy winter nails
Muted, understated and classic, gray is a great option if you have a minimal style personality. Orly's breathable nail polish is a purse-friendly option that is designed to be long lasting.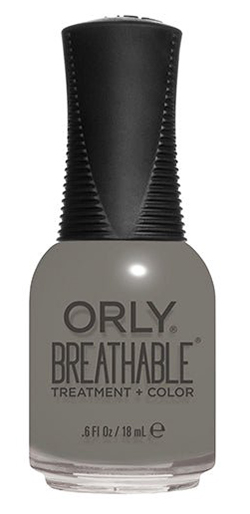 ORLY Breathable Treatment + Color Nail Polish
Resistant to chipping, the Àuda.B nail polish (below) comes in a paler shade of gray if you prefer a more subtle choice.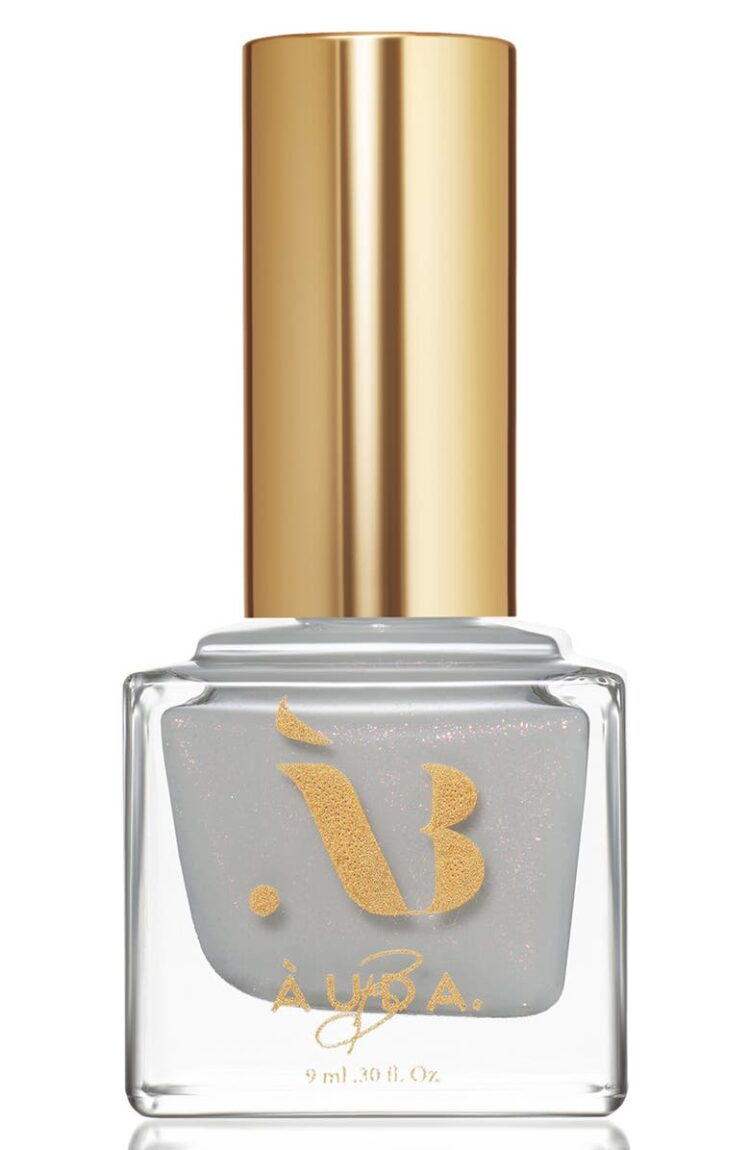 Lydia @birabiro above (read her style interview here) wears a metallic shade of silvery blue. Her manicured nails are the perfect partner for her statement rings.
metallics
For a touch of glamour for party season, you could try a metallic shade of gold or silver. Reviewers say the Revlon nail enamel (below) lasts as well as more expensive brands.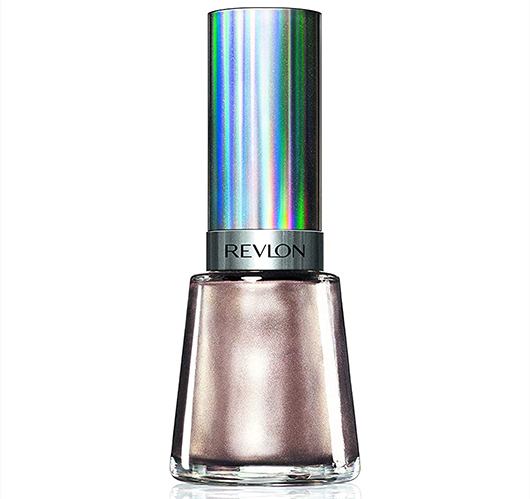 Zoya's nail varnish (below) would look lovely worn with your party outfits. You could match your nail varnish to your clutch bag and shoes color.
natural winter nails
Of course, you don't have to opt for any color at all. You could choose a very natural, healthy looking nail any time of year. Perfect if you have a natural style personality.

essie expressie Quick-Dry Vegan Nail Polish
For a natural set of colors which gives you a range of choices, the When in Havana nail color set is a good option. This would make a good gift for you or a love one (there are more gift ideas for women over 40 in this article).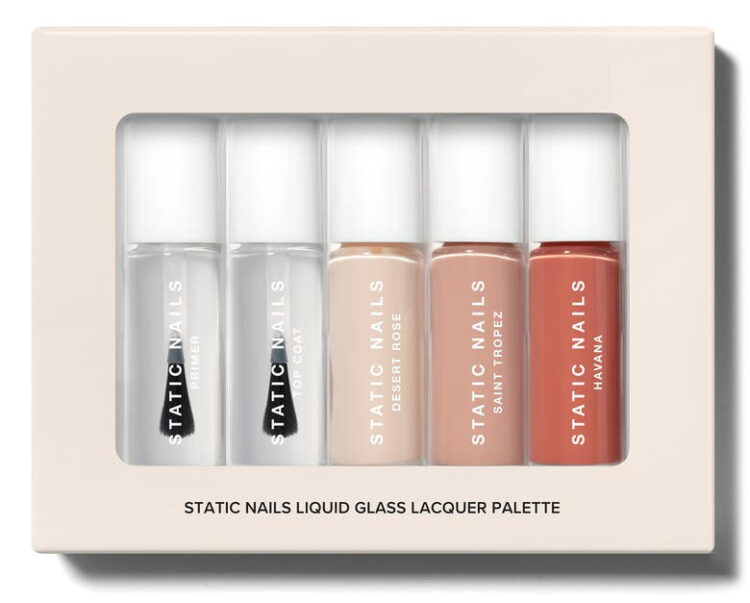 Static Nails When in Havana Nail Color Set (Nordstrom Exclusive) $60 Value
Jodie @jtouchofstyle above (read her style interview here) chooses well manicured natural nails with her cozy winter outfit.
nail necessities to achieve classy winter nails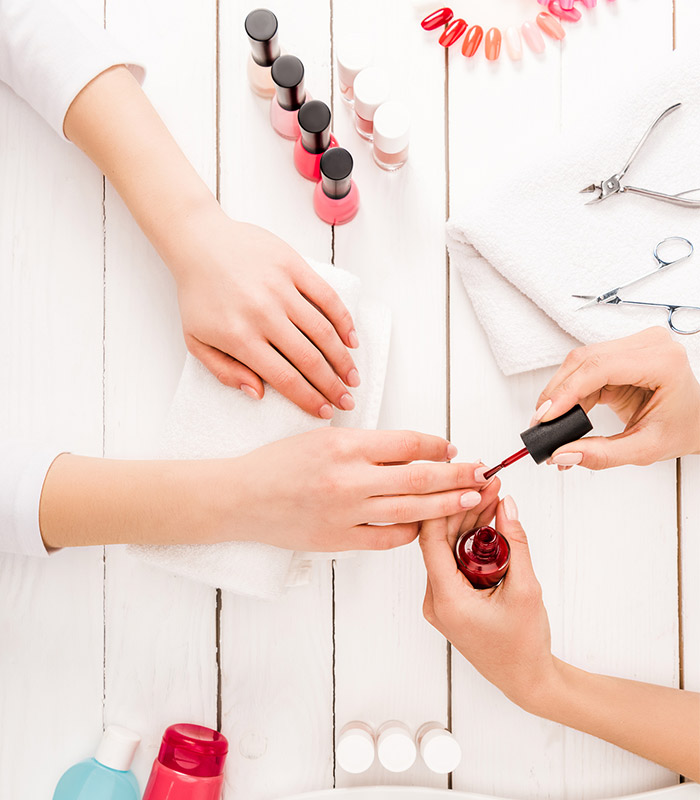 If you're doing your own manicure, below are some essentials you might need.
No matter what nail polish color you choose, adding a top coat will help it last longer.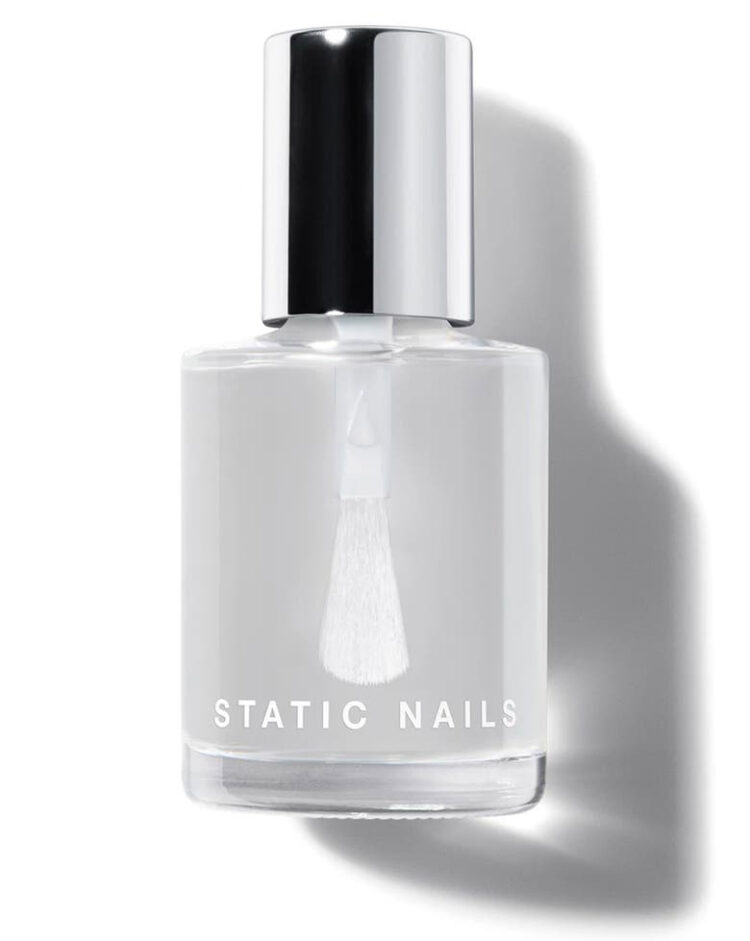 STATIC NAILS Liquid Glass Top Coat
To remove your nail polish, Deborah Lippmann's the Stripper is well reviewed. One user said she would never go back to another nail polish remover, while another says you can use less than with other options.
Deborah Lippman The Stripper Duo $60 Value
To get your nails in perfect shape before you start to paint, a good set of tweezers and a file are essential.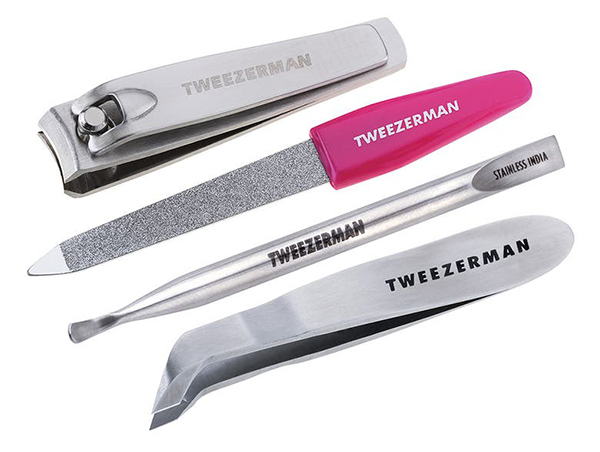 TWEEZERMAN Mini Nail Rescue Kit
If your hands and nails are very dry, then it will be hard to get a good finish to your manicure. Try the Clarins hand and nail treatment trio.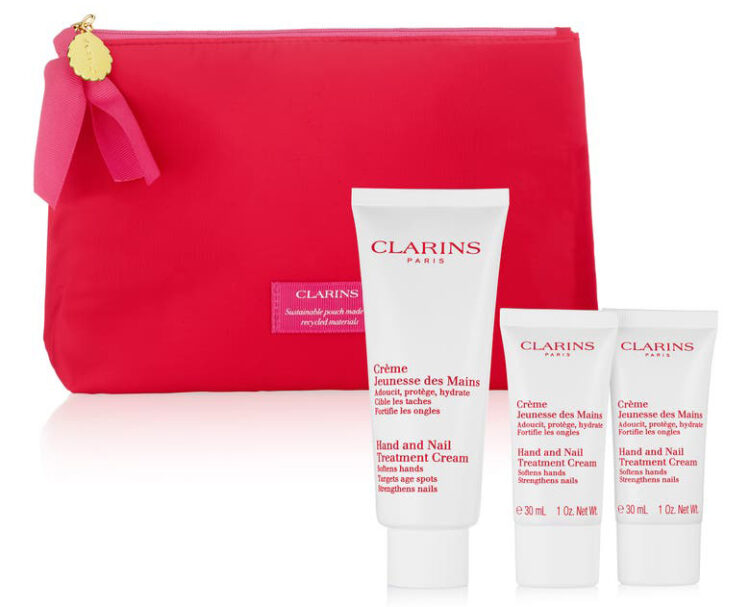 Clarins Hand & Nail Treatment Cream Trio $49 Value
If your nails could do with a little help, or you don't want to paint them, you could try a pop on set.

Static Nails Round Pop-On Reusable Manicure Set
For a professional finish, you could try gel nails. The kit below includes everything you should need and has good reviews from women who say it is good for beginners.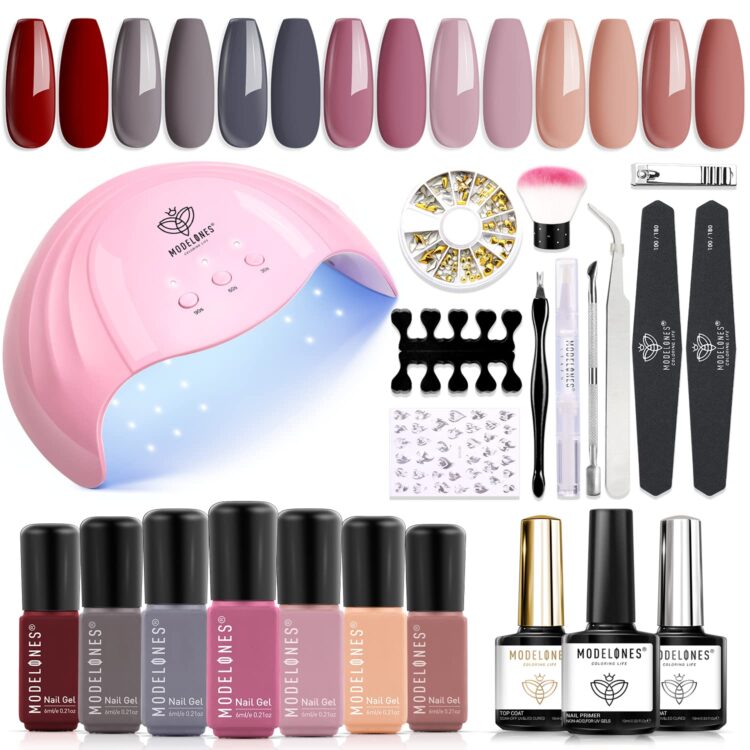 Modelones Gel Nail Polish Kit with UV Light
As a gift for yourself or a loved one, you could opt for the OPI set (below) which comes in a good choice of colors to see your through any season.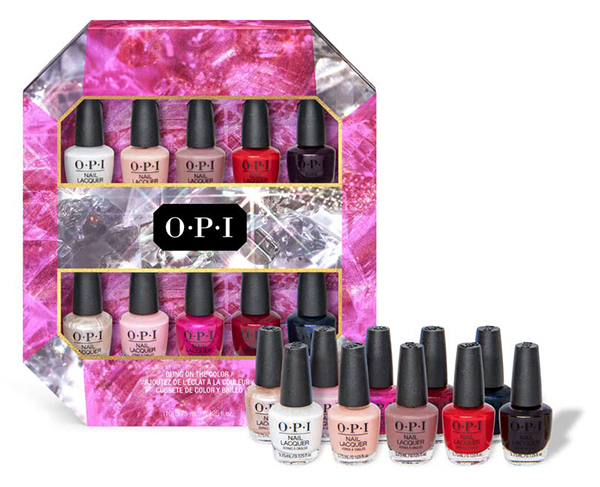 OPI Nail Mini Lacquer Gift Set
Do you have a favorite nail color to wear for winter? What are your own tips for classy winter nails? Let us know in the comments below.
shop some of the nail polishes to achieve your classy winter nails here:

Continue reading:
Like this article on classy winter nails? Share it on Pinterest
Feature image by Judith @stylecrone
Want to get more articles from 40+style in your inbox, subscribe here.
You can also connect with 40+style on Facebook, Instagram or Pinterest.
Support 40+style by using the links in our articles to shop. As an associate for Amazon and many other brands, we receive a small commission (at no cost to you) on qualifying purchases which enables us to keep creating amazing free content for you. Thanks!