It's hard to leave those last, heady days of summer behind (if you've been lucky enough to have some sunshine!). But that doesn't mean that transitional dressing or putting together fall fashion outfits has to be hard. 
By investing in some key pieces, you'll be able to transition from summer to fall, and then from winter to spring, with ease!
Here are 10 pieces which will make transitional dressing a doddle!
1. Trench coat
The changing seasons are a great opportunity to build on your capsule collection of timeless classics. There's just something very chic and sophisticated about a trench. (you may like our various ideas on how to wear a trench coat).
It has just the right amount of length to it to help keep you warm when the mercury starts to dip but it isn't yet so cold that you need something with more weight.
If you already have a classic beige trench in your closet, you might want to look at choosing a piece in more autumnal hues, such as burgundy, olive green or soft gray.

2. Blazer
An instant style update for any outfit, you can easily add a blazer over the top of jeans and a blouse to create extra warmth and sophistication.
You can either dress up your outfit with heels for a night out, or wear with ballet pumps or sneakers. You could also pop your blazer over your summer dress or skirt. There's more inspiration here from Nora on how to wear a blazer.

3. Leather jacket
A moto jacket is the perfect transitional piece for popping over the top of your summer dresses. A leather jacket looks lovely worn over florals to add a little toughness to an otherwise feminine look.
For a look with big impact you could look for a jacket in an unusual shade, rather than black or brown. You could also combine with the next piece on the list!

4. Ankle booties
When it's too cold to wear sandals anymore, and it's too warm to wear longer boots, ankle booties are the ideal solution. They look great teamed with summer dresses or skirts, and you can wear either with or without tights, depending on how warm it is!
Suede bootie with cut-out sides

5. Knee-length boots
Another great closet staple, knee-length or over-the-knee boots can be worn over jeans or under skirts. But, they're also a great way to ensure that you can continue to wear some of your summer maxi dresses through Fall. You could accessorize with number 9 for a slightly boho feel!

6. Tights
This one is a no-brainer! Adding tights can give you some much-need warmth as the mercury starts to dip. Nude tights are a bit like marmite and they aren't something I wear.
But, a pair of black opaques can easily provide extra longevity to summer outfits. Or you could be daring and opt for a colored pair of tights. While these can be tricky to wear for women over 40, opting for a muted, dark color such as burgundy can work well.

7. Suede skirt
I always think that anything in suede has an autumnal feel to it! There's just something about the texture which says Fall to me. Plus, suede pieces often come in soft browns, beiges, and bronzes which make me think of falling autumn leaves!
You could wear your suede skirt with a crisp white shirt and ankle booties, adding a sweater and changing your boots to knee-length as the weather gets colder. If you opt for black then a suede skirt could also be a workwear piece.

8. Scarves
Need I say more? A scarf can add color, texture an interest. It can bring an outfit together, it can be your friend if you have a small bust! There are more ideas here on dressing the small bust.
And it can also add just enough warmth so that an outfit you wore for summer can take you through to Fall.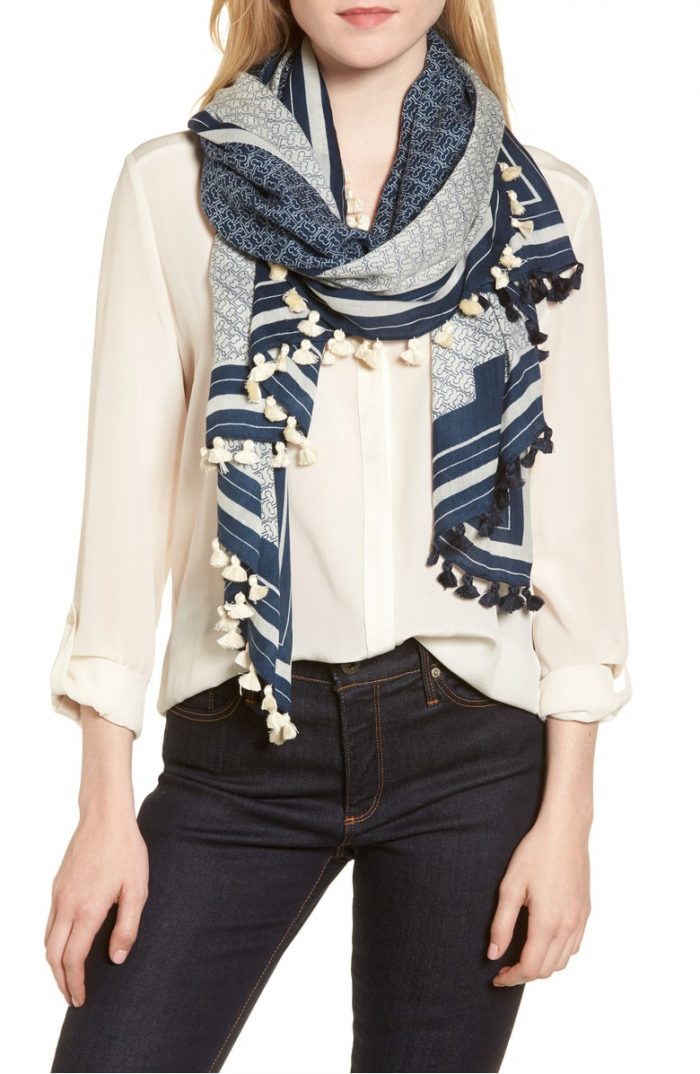 9. Felt Fedora or wide-brimmed hat
Like suede, felt is another of those materials which just screams Fall! While you may not yet want to get your woolly winter beanie hats out, a felt fedora can keep the autumnal chill at bay while giving your outfit real impact!
Felt hats were the headwear of choice for many designers, including Alberta Ferretti (below) on the fall catwalks.
Alberta Ferretti fedora

10. Turtle neck
A turtleneck sweater is an incredibly versatile piece for your Fall closet! You could team it with a summer skirt and ankle booties.
Or, you can give your summer dresses extra longevity by wearing a slim turtleneck sweater underneath, and teaming with knee-high boots. Then, as the weather grows colder, you could wear with your suede skirt and knee-high boots and fedora!

Want more ideas? There are also fantastic outfit ideas here on how to transition your summer clothes for fall.
What are your own tips for transitioning from summer to fall? Do you have a total change of closet? Or do you wear some pieces year round?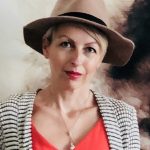 Author bio: Liz Hands is a fashion journalist and stylist from the UK who has styled fashion shoots for newspapers, magazines and high-end clients including 5* hotels and BMW. She's now happiest either blogging about style, or donning her favorite Barbour jacket and Brogini boots for a hack out on her crazy ex-racehorse.
Like this article? Save it on Pinterest!