When the seasons change, you'll want to start thinking about your wardrobe in terms of both style and practicalities. After all, that lightweight summer dress isn't warm enough to take you through the cooler months. So, what are all the essentials you need for Fall, and how can you put them together to create countless outfits? Take a look below at our fall essentials for women over 40.
Fall wardrobe essentials
Let's look at our checklist. Do you have all of these in your closet? Will you be adding anything this Fall? Do you think we've missed anything? You can let us know in the comments below. If you're thinking about what to wear this Fall, this is the perfect place to start…
white shirt
When it comes to your Fall tops, a classic white shirt is always a good option, as you can layer your sweaters over it, you can wear with leggings, or you can pop your shirt under your dresses. We've chosen a longer length tunic style so you can wear with your favorite slim pants, jeans or leggings.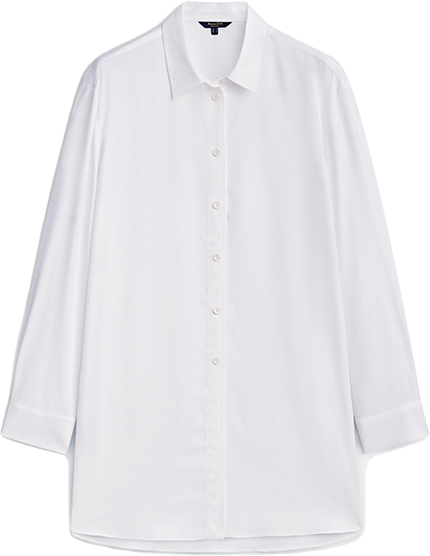 long sleeve blouse
Whether you prefer to cover your upper arms or not, you're likely to want a longer sleeve length as the weather cools down. We've chosen the bold red and burgundy print below as it picks up this season's color trends as well as being a great statement top to go with your favorite jeans or black pants.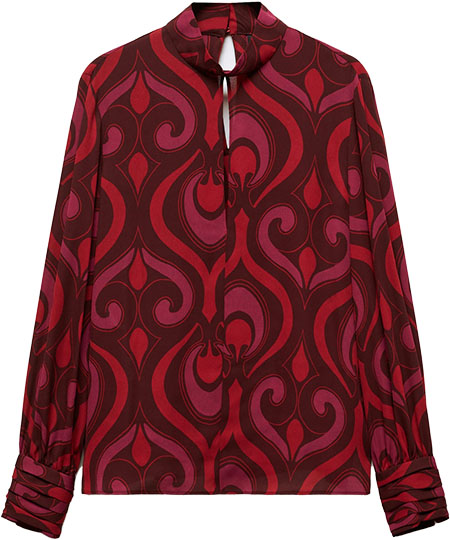 Eugenia @theeageofgrace above (read her style interview here) shows how you can add color, print and texture into your Fall outfits.
Check out this similar shirt (another option here), wide pants, booties, handbag (another option here) and sunglasses.
t-shirt
Big, beautiful bold florals with a darker background were a strong trend on the Fall catwalks. The Ted Baker t-shirt (below) is a great way to really elevate what could otherwise be a casual t-shirt look.
Ted Baker London Morlaa Floral Print T-Shirt
Camisoles for layering
Camisoles are absolutely essential for Fall. You could simply wear it underneath a blazer or cardigan. You can add it under your tops for extra warmth, or you can wear it as a pajama top.
Ekouaer Womens 2-Pack Silk Satin Camisoles
Cashmere sweater
Look for luxurious, natural fabrics as part of your Fall wardrobe. The Massimo Dutti sweater (below) is fine so it won't add bulk, but it will keep you warm. You could wear it alone or use it for layering.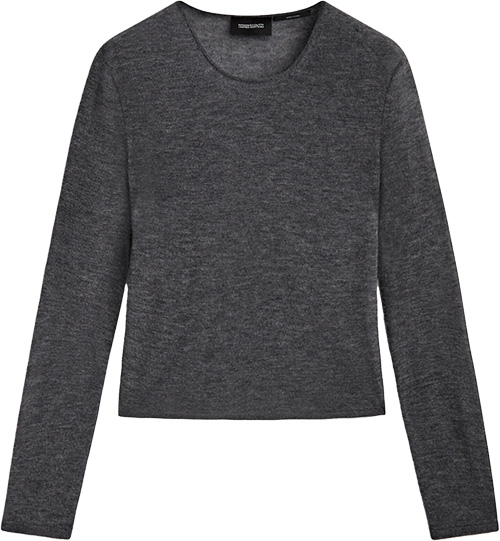 Massimo Dutti Cashmere Extra Fine Sweater
Greetje @no_fear_of_fashion (read her style interview here) elevates her sweater by wearing with an on-trend full skirt, and reptile print booties.
Recreate her outfit with this similar sweater, skirt, boots and earrings.
longline cardigan
A long cardigan is a great addition to your Fall wardrobe. It creates lovely, slimming lean lines to your silhouette, and you can wear it instead of a coat, with your loungewear or when you're travelling. The fine knit cardigan (below) drapes well and is special enough to wear with your eveningwear.
moto jacket
A moto jacket is an absolute classic style, while still giving your outfit an edge. choose a color other than the expected black styles to stand out. Wear over your summer dresses so you can continue wearing them when the weather cools down.
Levi's Faux Leather Moto Jacket
Blazer
A blazer is an essential for any time of year. For Fall, it means you can add a little extra warmth to anything from your jeans to your workwear, or over your favorite evening dress.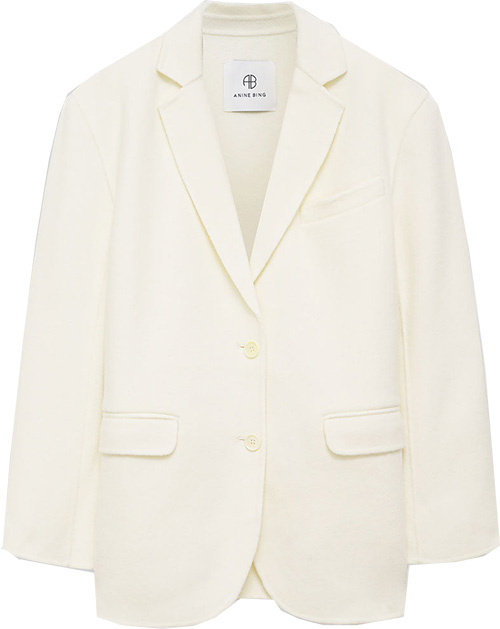 TRench coat
The trench coat – a true, timeless classic – is ideal for any transitional weather when you want to protect yourself from the elements but you don't necessarily need a lot of extra warmth. Choose a color that is different from the expected beige to add a point of difference to your Fall outfits.
AllSaints Elltee Tie Cuff Cotton Trench Coat
Adaline @sdmomstyles above wears a navy trench with her jeans outfit.
Steal her look with this similar top, trench coat, jeans, sneakers and crossbody bag.
dark wash jeans
We're a big fan of darker wash jeans here at 40+ Style because they tend to be a lot more flattering than paler wash options. The PAIGE high-waist jeans (below) are very on-trend. Just bear in mind that the pockets will add a little bulk so choose a more streamlined pair if you have larger hips and thighs.
Also take a look at how to wear jeans over 40 for more of our favorites.
PAIGE Anessa Patch Pocket High Waist Ankle Wide Leg Jeans
leggings
A well-fitting, quality pair of leggings is ideal for Fall because you can wear under your dresses or with tunics. Add a pair of ankle booties and you're good to go. The Karen Kane leggings (below) are an ideal everyday option.

Karen Kane Wonder Knit Leggings
midi dress
Midi dresses are the perfect length for Fall. Not only is this length still very much on trend, but it's ideal to wear with heels, or to add knee-high booties underneath.
skirt
A statement skirt for you now. We love the graphic, floral print and the asymmetry of the Ted Baker London skirt (below), which is a long midi length. You could easily wear in so many different ways, either with heels, a silk camisole and blazer for evening, or with a sweater and flat shoes for daytime. Then when the weather warms up, you can wear with a t-shirt and sandals.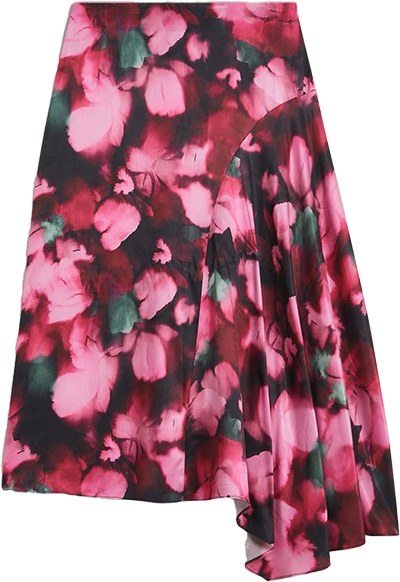 Ted Baker London Lizziee Asymmetric Petal Print Midi Skirt
Kylie @kylish_aus above wears her maxi skirt with a neutral sweater and jacket.
Recreate her outfit with this similar sweater, jacket, skirt and earrings.
ankle booties
Are you adding boots to your closet this Fall? We would recommend a pair of ankle booties and a pair of knee high boots. Chelsea boots will go with your jeans or your dresses.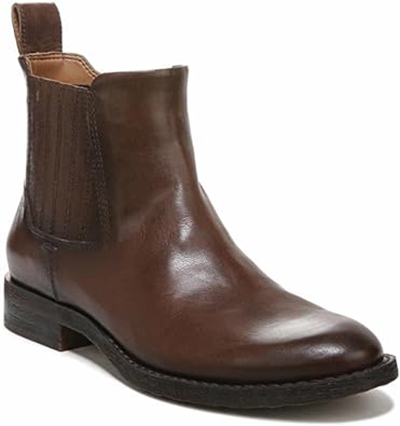 Franco Sarto Linc Chelsea Ankle Bootie
Knee-high boots
If you want a smarter boot option, then look for a pair with a heel. Choose whatever heel height you are comfortable with. You can wear over your leggings or skinny jeans, or under your skirts and dresses with tights.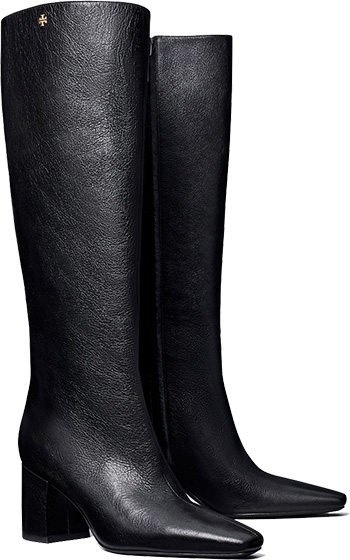 Tory Burch Banana Knee High Boot
sneakers
A great pair of sneakers is essential for any time of year. We love the floral details on the soles of the white sneakers (below). The roses are perfect if you have a romantic or glamorous style personality.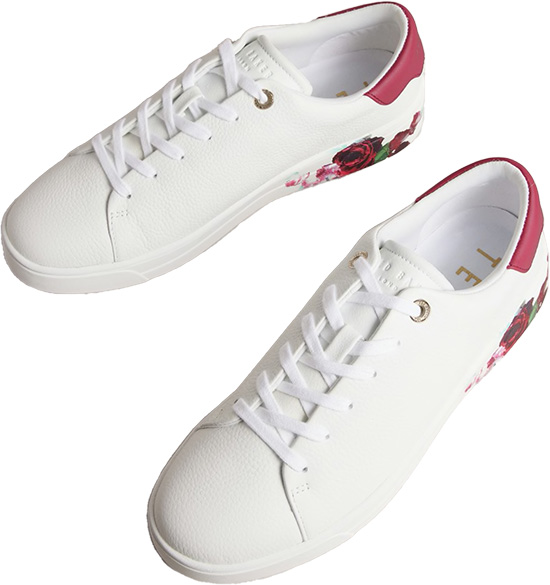 Ted Baker London Rose Print Cupsole Trainer
tote
Fit all of your day-to-day Fall essentials into a stylish tote bag. Look for a color that picks up the beautiful shades of Autumn like the burgundy bag (below).
Marc Jacobs The Leather Tote Bag
crossbody bag
If you just need your purse and phone with you, and you want to keep your hands free, then choose a leather crossbody bag. The Madewell bag (below) could also double as a clutch bag for evening.
Madewell The Leather Carabiner Mini Crossbody Bag
Jas @thefashionstylefile above wears a beautiful outfit for fall, mixing beautiful autumnal colors with print and texture.
Check out these dresses from Maggy London and Chaus that you can wear with this similar blazer, boots and crossbody bag.
jewelry
Don't forget the finishing touches to your Fall wardrobe. Choose a necklace and pair of earrings that you can wear for either day or evening.
Petit Moments Emma Double Hoop Drop Earrings
felt hat
Fall is also the perfect time to add a hat to your outfits. A wool fedora will add warmth and impact to even the simplest of outfits. The fedora (below) comes in a choice of 12 shades, and has great reviews from wearers who say it is well-made and great quality.
Lanzom Lady Classic Wool Fedora Hat
tights
Just as leggings can add extra versatility to your outfits, so too can a good pair of opaque tights. Black is, of course, the classic choice, but you could also add other shades like burgundy or gray to your closet.

No nonsense Opaque Control Top Tights
scarf
Keep your neck warm with the cashmere scarf (below). If you just treat yourself to one cashmere item, then make it a scarf because it feels wonderful against your neck. This Nordstrom scarf comes in seven colors.
Susan @susan_unefemme above (read her style interview here) shows how you could add a pop of color to your Fall outfits with your scarf.
Get her look with this similar sweater, blazer, jeans, boots, sunglasses and scarf.
Your Fall essentials together in one capsule
Take a look below at how you could put the Fall essentials above together into some stylish outfits. The 9 outfits below should give you some inspiration, but you can easily switch around the tops, bottoms, shoes and accessories to give you countless more outfits.
For example, you could wear the moto jacket over the midi dress, the long cardigan with the jeans, the cashmere sweater with the floral skirt, or the red blouse with the leggings.
Shop fall essentials here:

What are your Fall essentials? Let us know in the comments below!
Continue reading:
Like this article on the best essentials for fall? Save it on Pinterest!
Feature image by Jas @thefashionstylefile
Want to get more articles from 40+style in your inbox, subscribe here.
You can also connect with 40+style on Facebook, Instagram or Pinterest.
Support 40+style by using the links in our articles to shop. As an associate for Amazon and many other brands, we receive a small commission (at no cost to you) on qualifying purchases which enables us to keep creating amazing free content for you. Thanks!