A soft-as-clouds cashmere jumper is a great staple for the winter months. But where do you find the best cashmere jumpers to keep you warm without breaking the bank?
Below, you will find some of the best cashmere jumpers in stores now – no matter what your budget is and whether you are choosing as a treat for yourself or buy a gift for someone else.
While cashmere does, understandably, have a reputation for being a luxury material with a price tag to match, there are actually plenty of stylish AND affordable options available.
We asked for recommendations from the 40+ Style Community on where to shop for the best cashmere sweaters, and below are the results, along with a few of our own favorites.
Best cashmere jumpers – What is cashmere?
First, what is cashmere, and why does it keep you so warm?
If you've worn or touched cashmere, you know how soft it feels against your skin.
That's because it's made from the super-soft fibers farmed from cashmere goats.
Cashmere comes from only the soft layer underneath a goat's outer coat.
When the weather gets warmer, and goats shed their coats, cashmere producers comb out the fibers, which are then spun so they can be made into sweaters.
It will take three to four goats to make just one sweater, which explains why the price of cashmere can be high.
Why opt for a cashmere jumper?
Here are some of the advantages of choosing cashmere as your fabric of choice for your winter sweater:
1. Quality and longevity
Cashmere is considered one of the most luxurious natural fibers. It is durable and soft and, when well taken care of, can last a long time.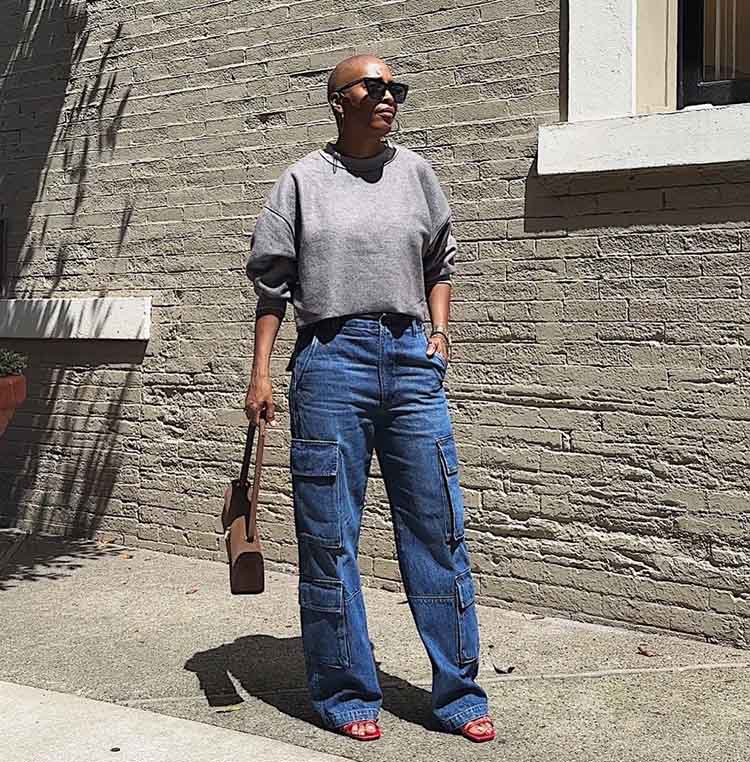 Kim @kimair above (read her style interview here) opts for a soft gray sweater with her on-trend jeans.
Check out this similar sweater, cargo jeans, sandals, handbag, earrings and sunglasses.
2. Comfort
Want the warmth but not the bulk? Cashmere is a great choice. It has insulating properties, so you don't need many layers to stay warm.
3. It's warmer
Did you know cashmere can be seven to eight times warmer than wool, making it a great investment for the winter months?
4. The feel against your skin
This has to be one of the biggest reasons for choosing cashmere. There is nothing like the silky feel of cashmere against your skin.
Greetje @no_fear_of_fashion above (read her style interview here) shows how you can add a bright sweater to your neutral shades.
Recreate her outfit with this similar sweater, pants, boots, bag and scarf.
5. Natural and breathable
Because it is a natural fabric, cashmere is breathable, making it comfortable in both winter and summer weather.
If you want to know more about fabrics, you will enjoy this article on the properties of fabric.
You may also agree with what I have to say here in this article on why I have a problem wearing synthetic materials.
6. Available in different colors and patterns
While it does come in natural colors of white, gray, and brown, it is also easy to dye, so you can get cashmere in just about any shade or pattern you want.
Judith @stylecrone above (read her style interview here) looks wonderful in a leopard print sweater and matching shoes.
Get her look with similar sweater, pants, pumps, earrings, hat and sunglasses.
7. A gift
I always think cashmere makes a fantastic gift, particularly for Christmas. I can't think of anyone who wouldn't appreciate receiving a cashmere sweater.
For more gift ideas look at the best gifts for women over 40.
8. To travel in or for lounging at home
A cozy cashmere wrap or hoodie is a great option to travel in, as it will keep you snug on the plane or train. Otherwise, cashmere is also a wonderful option for lounging at home.
For more ideas, see our article on stylish travel clothes for women.
Cathy @themiddlepageblog above (read her style interview here) opts for a sleeveless sweater with her white shirt.
Check out this similar vest, shirt, jeans, mules, bag and sunglasses.
How to select the best cashmere sweaters
Even though all cashmere has to come from the cashmere goat, not all cashmere is of the same quality.
Cashmere grades
Cashmere is graded A,B or C, with A-grade cashmere being the finest and C-grade being the coarsest.
Unfortunately, it generally won't say the grade on the label. Your best option is to feel it.
Is it 100% cashmere?
If you want a pure cashmere sweater, then check it is 100% cashmere. It is a blend, and the percentage of cashmere will be stated.
However, don't discount the option of buying a blend, as these can sometimes last longer as they are not as delicate as pure cashmere.
Karen @styledbykaren above keeps her sweater neutral and lets her leopard print stand out.
Recreate her outfit with this similar sweater, pants, booties and sunglasses.
An investment
Don't be afraid to spend more than you usually would on a sweater. Cashmere is something you will keep in your closet forever.
Will it pile?
Whether you're shopping in-store or online, check the feel of the fabric.
Make sure it feels soft, rub your hand over it, and try to get a feel about whether it will pile. Give it a little stretch, and make sure it goes back into shape. You can always order a couple of options online to try.
Nikki @midlifechic above opts for a turtleneck sweater with her cream jeans.
Steal her look with this similar sweater, jeans, flats and hoop earrings.
What is the ply?
See if the label tells you if it is one-ply or two-ply.
Two-ply is likely to last for longer. When it's 2-ply, two threads of yarn are twisted together to give a more resistant knit.
With single-ply cashmere only a single thread is used, and holes may develop more easily.
Usually, the higher the ply, the more tightly knit the sweater is. If the ply is not mentioned on the label, check how tightly knit the sweater is, which will give you a good indication.
The thicker it is, the more expensive
This one is obvious, but the thicker your sweater is, the pricier it is likely to be because plain styles such as a simple v-neck take less cashmere than a cable-knit, for example.
Classic cashmere jumpers styles to look out for
If you want to make sure you get many seasons out of your cashmere sweater, you may want to opt for a very classic style that definitely won't date.
Below are the most timeless styles to look for.
The best cashmere jumpers – a V-neck
A v-neck style is very flattering and will never go out of style. J.Crew's sweater (below) comes in six colors, and supports sustainable production methods. Perfect to wear with your jeans.
J.Crew Cashmere Relaxed V-Neck Sweater
Cashmere round neck sweater
A round neck is another classic option to choose. Particularly flattering if you have a long neck. The Boden style (below) comes in 10 colors.
Boden Eva Cashmere Crew Neck Sweater
Cashmere turtleneck sweater
A turtleneck is a versatile sweater that is a good addition to your closet for transitional weather.
You can pop a turtle neck under a dress and wear it with boots to give you extra warmth. The COS turtleneck (below) is a loose fit, so it would look good with slimline pants or jeans.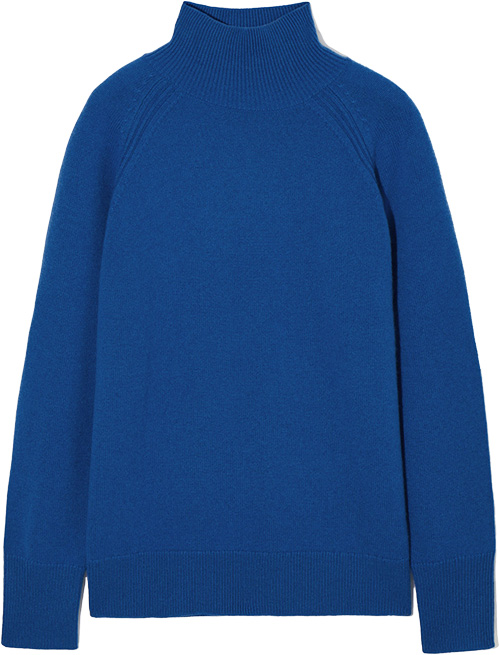 COS Pure Cashmere Turtleneck Sweater
Cashmere cardigan
A cardigan is always a great option to stay cozy in cooler months. Great to pop on over a camisole, t-shirt, or your summer dresses.
Our readers' recommendations for the best cashmere jumpers
So, where should you shop for your cashmere? Below are some of the favorite brands for cashmere sweaters, as chosen by 40+ readers:
Nordstrom cashmere sweaters
Nordstrom is a good go-to for cashmere.
A cashmere sweater is something that should live in your closet – and on you – for years to come, so we think choosing a classic style is important.
We love the bright shade of the Nordstrom crewneck (below).
Nordstrom Crewneck Cashmere Sweater
Uniqlo
Uniqlo is a good option for timeless, quality basics that won't date and won't break the bank. Uniqlo cashmere feels good to wear and the sweaters come in a wide range of colors – so you could treat yourself to a new one each year.
Uniqlo Cashmere Crew Neck Long-Sleeve Sweater
Eileen Fisher
Eileen Fisher is renowned for creating classic pieces which are stylish but won't go out of style and the brand's cashmere is no exception. You could wear this cardigan with any top and pair it with leggings or skinny jeans.
Eileen Fisher Cashmere Silk Bliss Shawl Collar Cardigan
Vince Cashmere
Vince is a favorite for luxurious basics which all go well together.
This sweater below comes in either black or burgundy. Vince cashmere was recommended to us as it doesn't pile.
Vince Mock Neck Wool & Cashmere Sweater
Boden
British brand Boden is a favorite of stylist Ruth Essex for its quality. There are lots of classic cashmere designs as well as those with a little twist, such as stripes down the side.
We love the fact this cardigan (below) is a true classic, timeless style, and comes in lots of colors. You'll find a good choice or colors and prints if you're looking for a cashmere sweater which is a little bit different.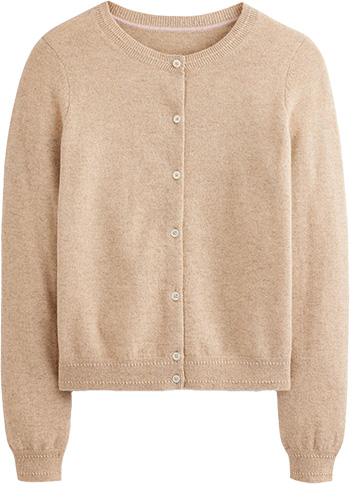 Boden Eva Cashmere Crew Cardigan
John Lewis
Another staple of the British high street, John Lewis has a wide range of cashmere in neutrals, brights, and patterns. We love the nautical feel of this cashmere jumper which would look fabulous with wide-legged pants.
John Lewis Pure Collection Nautical Stripe Cashmere Jumper
COS
The grown-up sister to H&M, COS is a good place to look for classics, which won't date, including this cashmere sweater (below).
For more COS cashmere, take a look at the COS cashmere shop.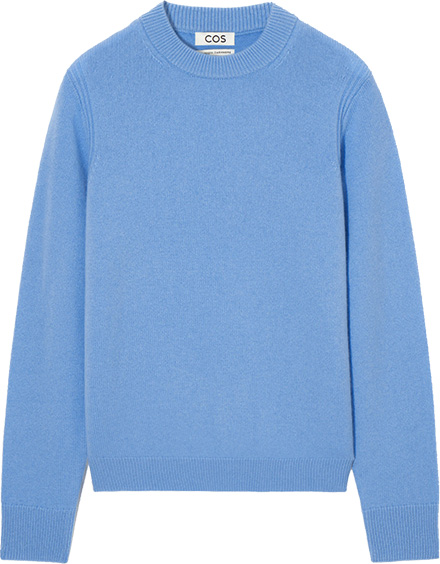 Marks & Spencer
Marks & Spencer is renowned as being one of the places on the high street to go for classic design. This season, you'll find plain colors as well as animal prints. The cashmere vest (below) would look good worn over a white shirt.
Marks & Spencer Pure Cashmere Crew Neck Knitted Vest
Polo Ralph Lauren
Polo Ralph Lauren's cable-knit sweaters are immediately recognizable, and they go with everything from jeans to pleated skirts.
Polo Ralph Lauren Cable-Knit Cashmere Jumper
J.Crew
A sweater vest like this one J.Crew will be a good addition to your fall wardrobe. You could wear by itself with wide-leg pants, or with your favorite shirt or blouse underneath. You could also add on top of your dresses to add extra warmth when the weather cools down.
Also take a look at the J.Crew Cashmere shop for more options.
J.Crew Cashmere Shrunken Cable Knit Sweater Vest
Everlane cashmere jumpers
This turtleneck from Everlane (below) comes in a choice of lovely autumnal shades. It comes in a classic crewneck style, so it won't date.
Everlane The Cashmere Classic Crew Sweater
JENNIE LIU
Have you thought about Amazon for your cashmere? There are several well-reviewed brands, including Jennie Liu. There's a choice of 20 colors, and reviewers say they were impressed by the quality.
JENNIE LIU 100% Pure Cashmere Sweater
State
Another Amazon brand for you to try, the State cashmere sweater (below) comes in a choice of autumnal shades. Reviewers say it is nice and soft, although it runs a little small, so you may want to size up.
State Essential Pure Cashmere Sweater
Reformation cashmere jumpers
Reformation is often considered a "youth" brand, but there's plenty to find for women of all ages. The collared style (below) is on trend and has a flattering shape.
Reformation Beckie Cashmere Collared Sweater
Equipment
We love Equipment's silk shirts, and the brand also has some lovely cashmere sweaters in timeless neutral colors.
Equipment Lilou V-Neck Cashmere Sweater
Lafayette 148 New York
Lafayette 148 New York isn't the most pocket-friendly option to choose, but it does offer great quality cashmere jumpers and the clothes are modern yet timeless, so should last you for plenty of seasons. This zip style (below) would be lovely for lounging at home, for wearing on casual weekends with your jeans, or for travel.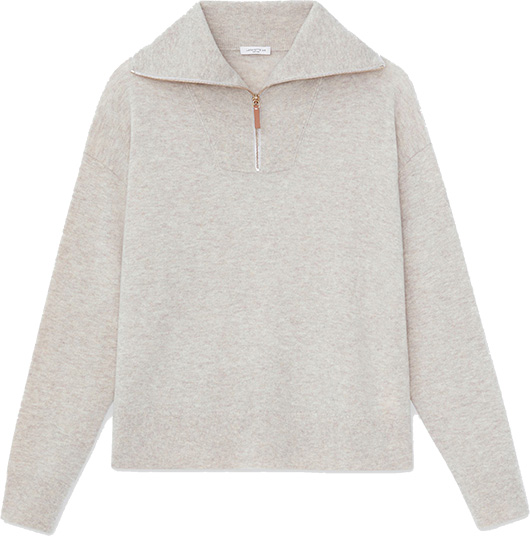 Lafayette 148 New York Half-Zip Merino Wool & Cashmere Sweater
Club Monaco
Club Monaco is another great brand choice if you love a classic style. This off the shoulder cashmere sweater (below) would be a good transitional choice.
Club Monaco Off The Shoulder Cashmere Sweater
La Ligne
If you're looking for striped essentials, La Ligne is the place to go. The stripe sweater (below) comes in a good choice of colors.
La Ligne Marine Stripe Sweater
NAADAM cashmere jumpers
Have you discovered NAADAM yet? The brand works directly with herders in Mongolia's Gobi desert to cut out the middlemen and give herders a fairer price for their cashmere.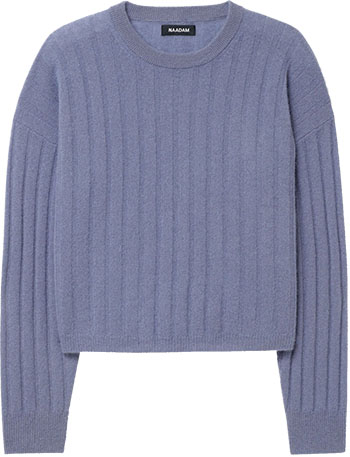 NAADAM Cashmere Ribbed Cropped Sweater
Banana Republic
Part of the GAP family, Banana Republic has a good choice of relaxed fit and cropped cashmere basics this season.
Banana Republic Luna Cashmere Sweater Polo
quince
Quince's cashmere is made from Grade A Mongolian materials, so will feel lovely to wear. There's a choice of 18 colors in the crewneck style (below) so you should find your favorite.
Quince Mongolian Cashmere Crewneck Sweater
& other stories
The &Other Stories cashmere sweater (below) featured a ribbed neckline that adds a little texture. Wear with other gray clothes, silver, or brights like red.
& Other Stories Relaxed Fit Cashmere Jumper
arket
Arket's wrap cardigan (below) comes in a cashmere-wool blend, and is perfect if you want to show off your waist, and add shape to your silhouette.
Other cashmere clothes to wear
Of course, you don't have to stick to cashmere sweaters. If you want to add some cashmere to your closet, then you could choose any of the following…
Cashmere scarf
One of the easiest, most affordable choices, cashmere scarves feel great against your neck—a great option for yourself or as a gift.
Cashmere coat
If you're treating yourself to a new winter coat, why not make it a real treat and choose cashmere.
Cashmere blazer
Choose your cashmere in classic shapes and styles, and you can wear it for years to come. A cashmere blazer will look lovely worn over your jeans or your eveningwear.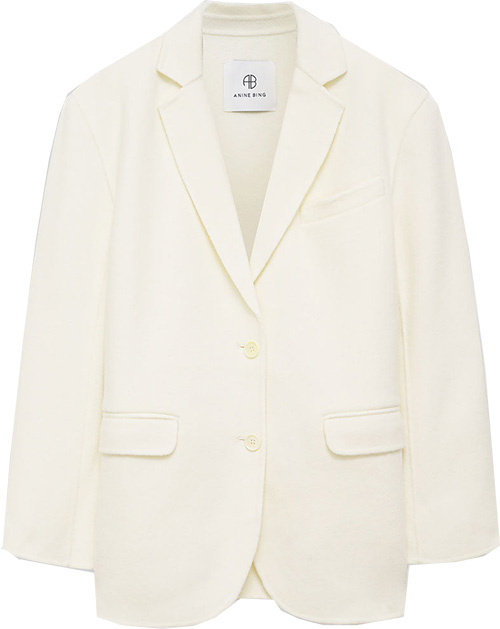 Cashmere loungewear
Why not feel as luxurious and elegant at home as you do outside? Cashmere loungewear is a lovely choice for casual days, working from home, or even running errands.
Cashmere gloves
Keep your hands cozy with a pair of cashmere gloves. Ideal for you or as a gift for a loved one.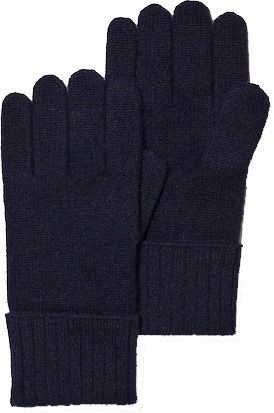 Uniqlo Cashmere Knitted Gloves
Cashmere hat
Another cold weather option for you, a cashmere hat will keep you warm in winter and will look great with your cold weather coats.
Marks & Spencer Pure Cashmere Faux Fur Pom Beanie Hat
SHOP THE best cashmere jumpers below


We would love to extend this list and get more of your recommendations for the best cashmere jumpers available in stores now.
If you have any recommendations or have a cashmere jumper that you really love, let us know in the comments below!
Do you love to wear cashmere? Do you have a favorite jumper?
Continue reading:
Like this article on the best cashmere jumpers? Save it on Pinterest!
Feature image by Nikki @midlifechic
Want to get more articles from 40+style in your inbox, subscribe here.
You can also connect with 40+style on Facebook, Instagram or Pinterest.
Support 40+style by using the links in our articles to shop. As an associate for Amazon and many other brands, we receive a small commission (at no cost to you) on qualifying purchases which enables us to keep creating amazing free content for you. Thanks!