In the last results article of the black + white+ one color challenge, I asked you all to try the dress over pants look. I knew this was going to be a real challenge for some of you, but I'm glad to say that those that submitted their entries really stepped up to the plate! Have a look how gorgeous they all look and take inspiration for your own outfits. As always you are welcome to submit those to the style forum.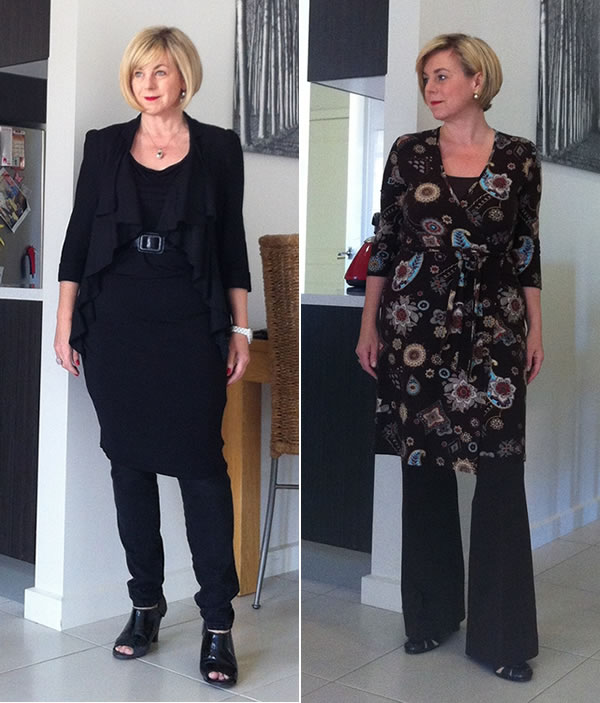 Gorgeous ladies. Well done! I know this was a new look for some of you and I applaud you for trying something different!
For now, what do you think of the above dress over trousers looks? Will you be wearing this look in the coming season?