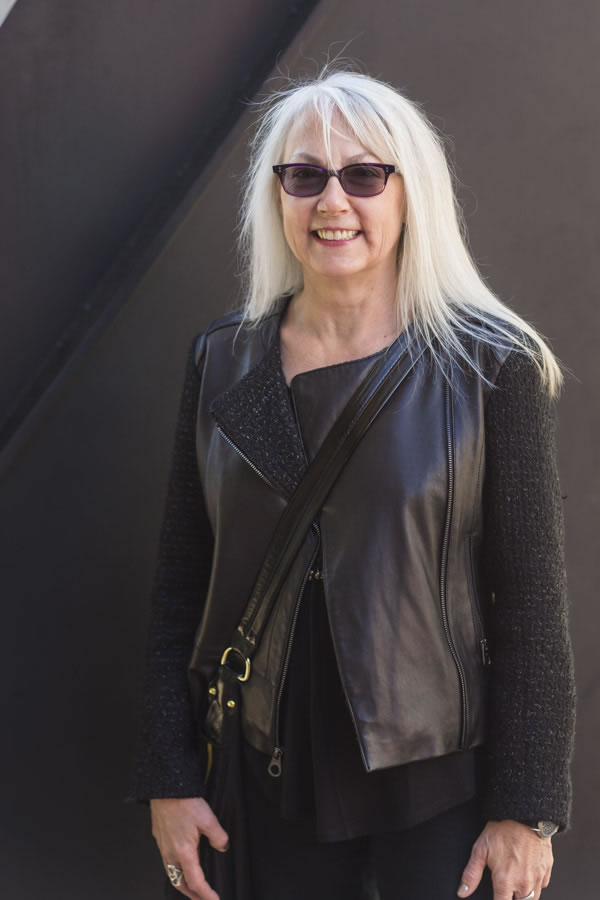 Our series on celebrating women's gray hairstyles continues (earlier features include long hair part 1, middle long hair and short gray hair) with some more women sporting gorgeous long silver hair. Some of our readers joined in the fun and shared their pictures as well.
Enjoy!
Above: Jade J., friend of Denton's and a California IT specialist.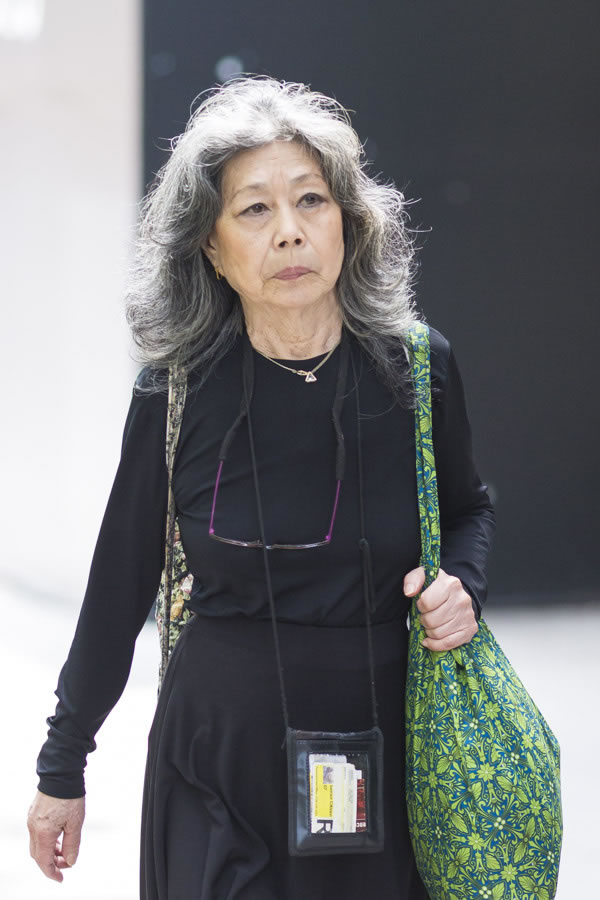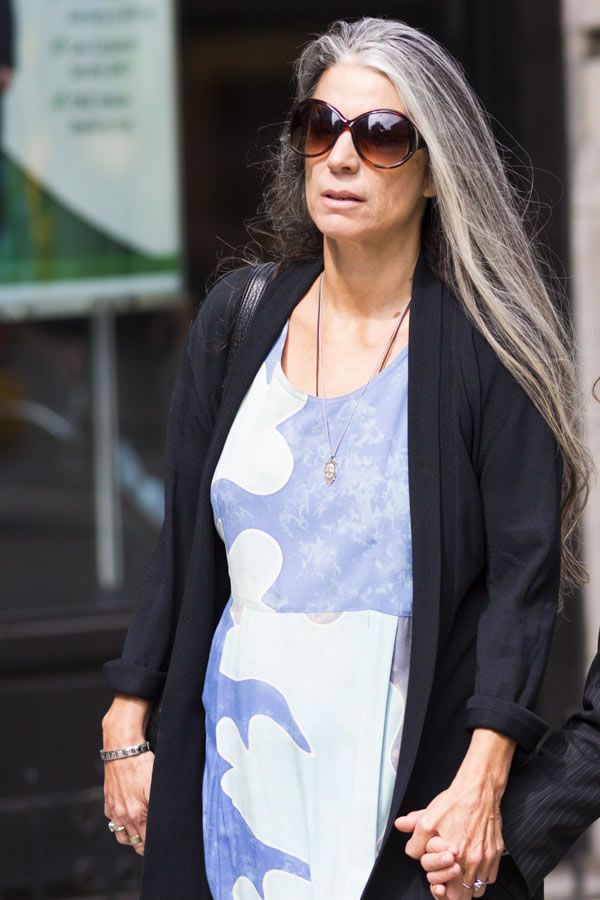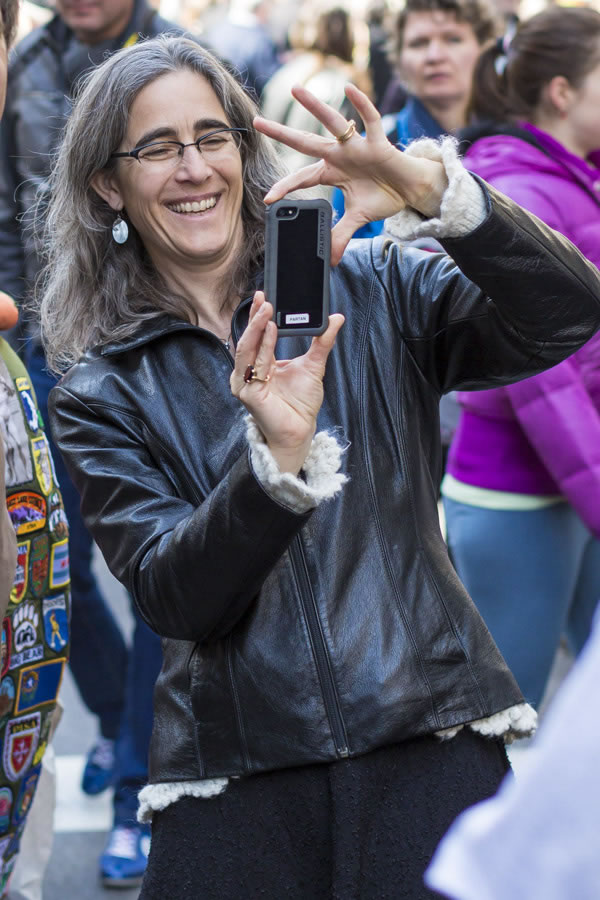 Below Lisa K., 4th generation NYC garment center company owner.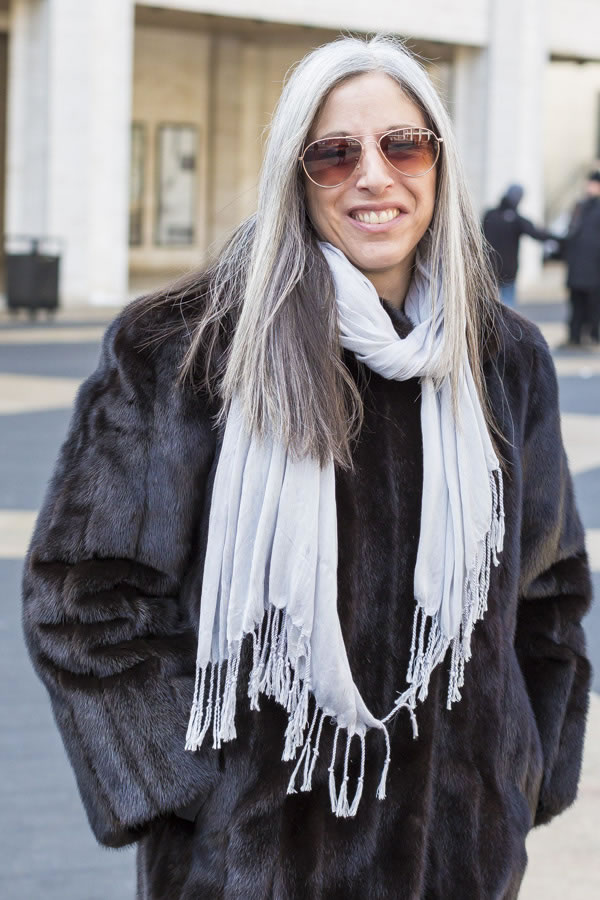 Below  writer at the Brooklyn Book Festival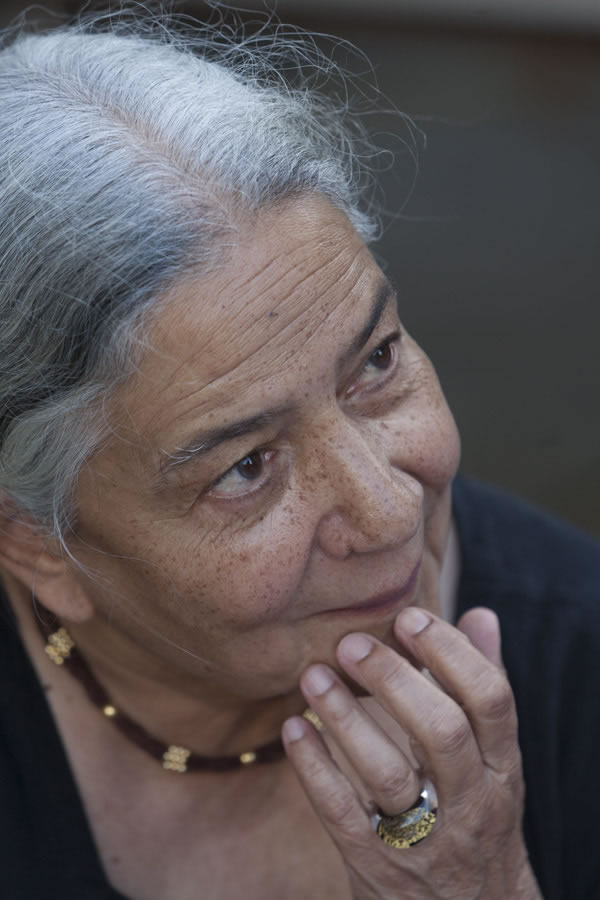 Retired runway model Cory D.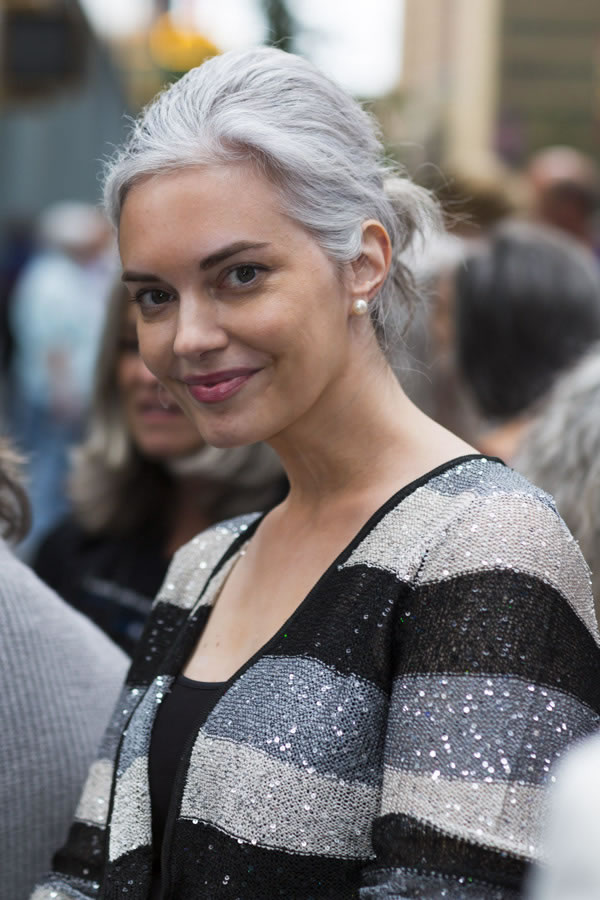 Long gray hairstyles sent in by readers
Lissa Allan
"I love my gray hair! I almost always wear a headband (from casual to more office appropriate). When I get a chance, also love hats :>)"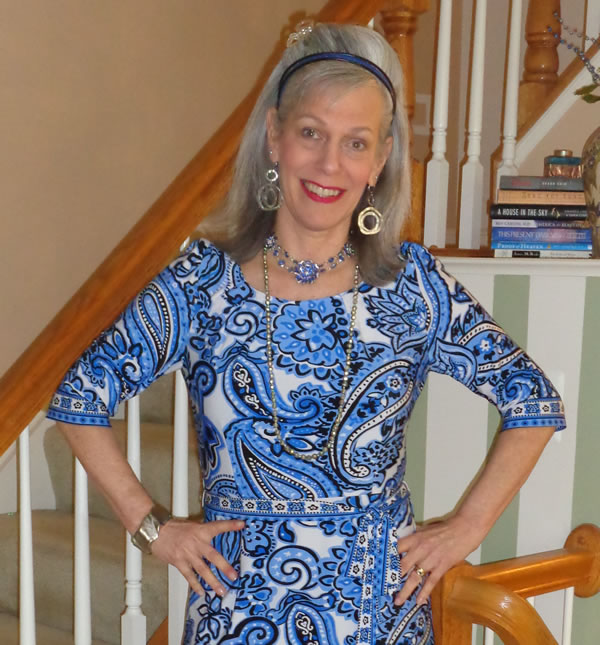 Dianne Illsley
"I have been white (ie non-dye) for about 7 years, during which time I have divorced my husband, graduated in Fine Art, and turned 60 in January."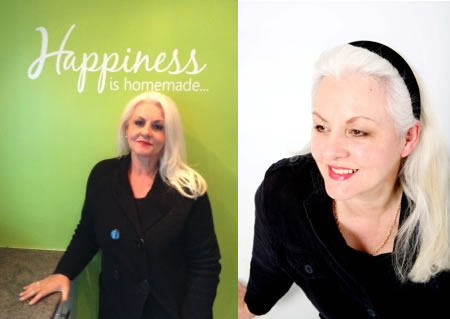 Denise Buchoz
"I have waist length healthy long silvery hair that I am happy to share! The Day light image with the braid shows my true silver where as the other was taken indoors at night."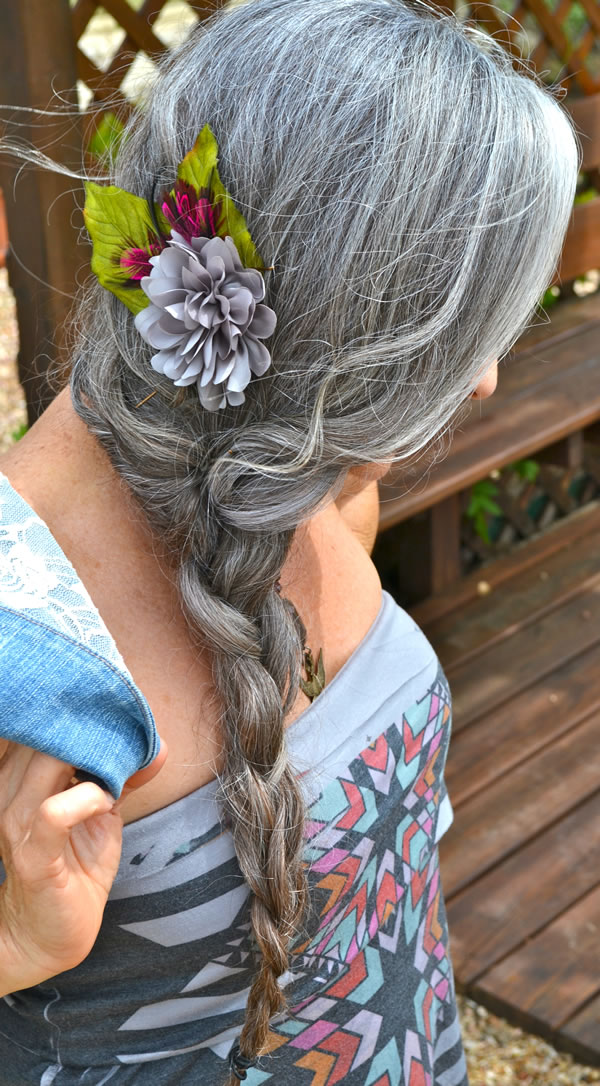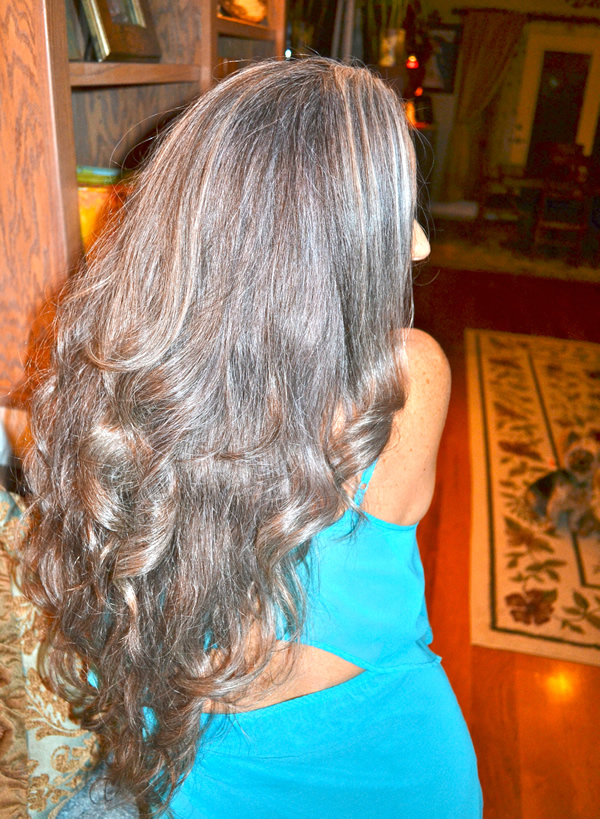 Hillary Bitar
"I have never dyed my hair!"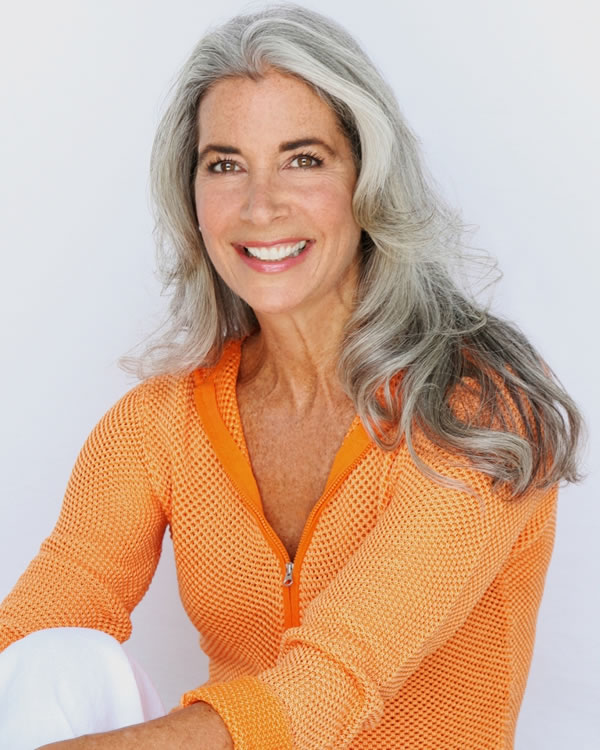 Sallee
"My hair has been all different lengths over the years. I believe we are changing perception of grey equals old. It Does Not!!!"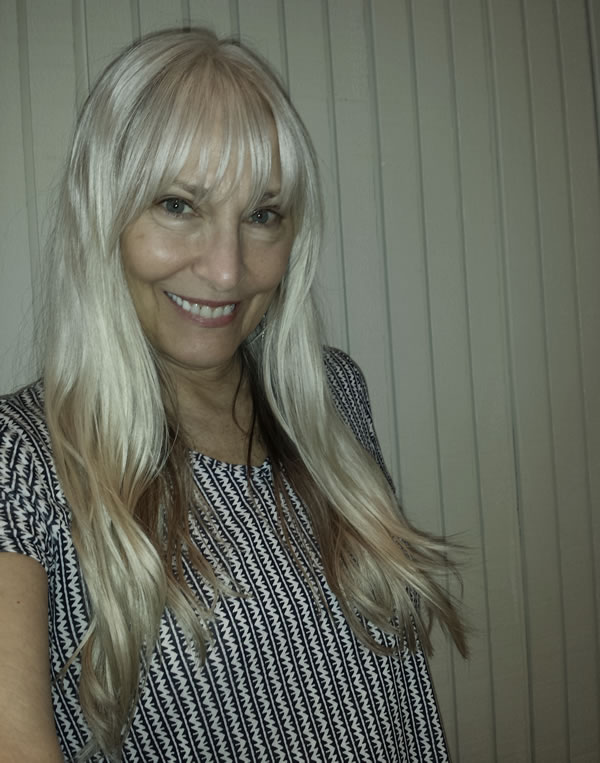 "I have been gray since since my mid 30´s, it´s in the family. it started during a long hot summer (2003) spent with mountaineer activities – at the beginning of that autumn the red dye was bleached from the sun and very grown out. so i did cut the ends and went with gray as a test. I liked it very much and since then I have never come near a hair dye bottle again. I got even more white in recent years and would never cut my hair short because I find long hair easy to handle. The poor hairdressers have to live without me ;-)"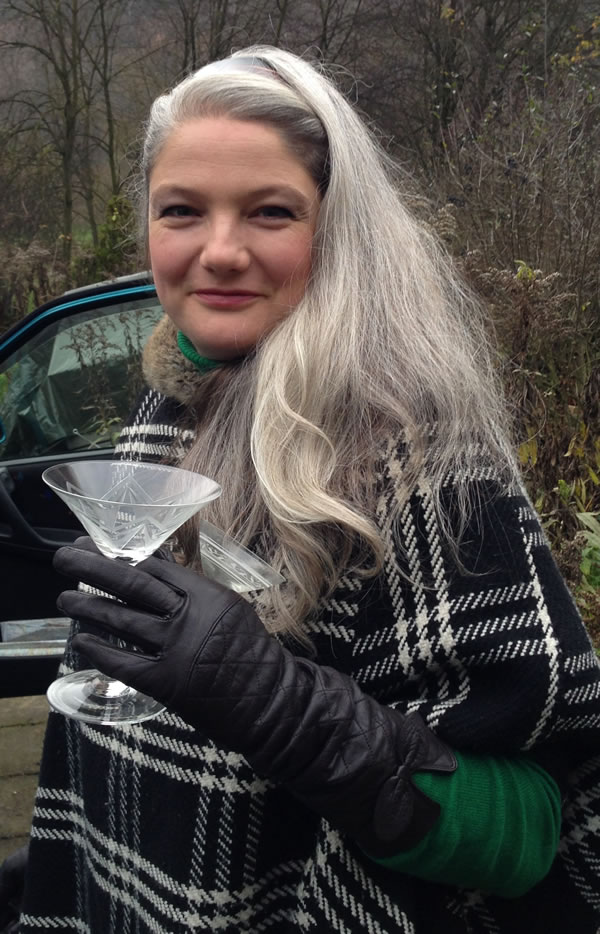 Melanie Wheeler
"So happy to see you feature grey long hair! I've never had as much fun, nor have received as many compliments (and mostly from young adults) as I do now with my Grey hair. It's in the best shape, healthier, and SO soft!! I'm 58, and an actor specializing in Senior market commercials/advertising. I haven't done a thing, color wize, to my hair in decades. If I'd known it was going to look like this, I'd let it go years earlier! It feels good to know that I've inspired others to at least try going Ala-naturale! Do not fear the Grey!"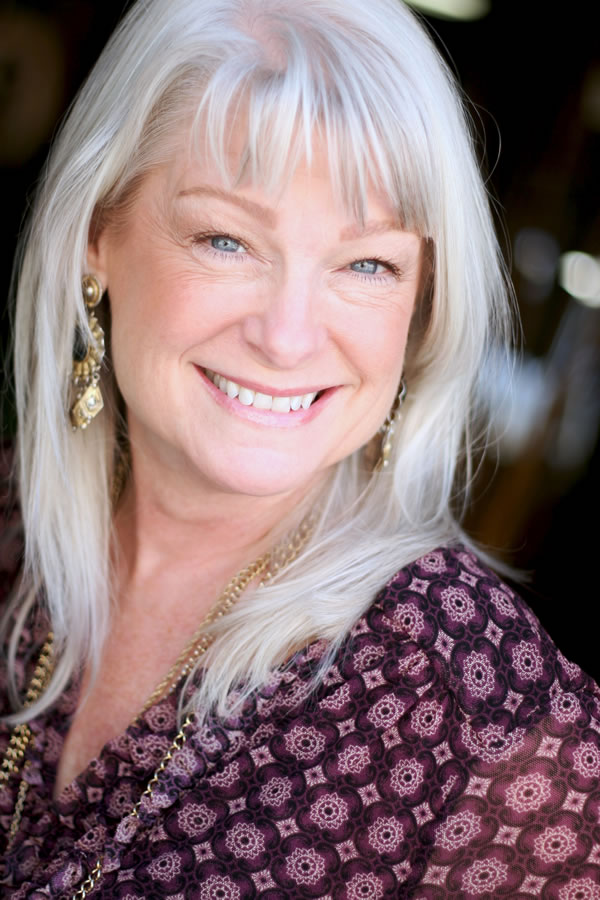 Have any of these ladies or the articles on gray hair before this already inspired you to go gray yourself?

Top 7 images by Denton Taylor. Other images sent in by readers.
Related posts: