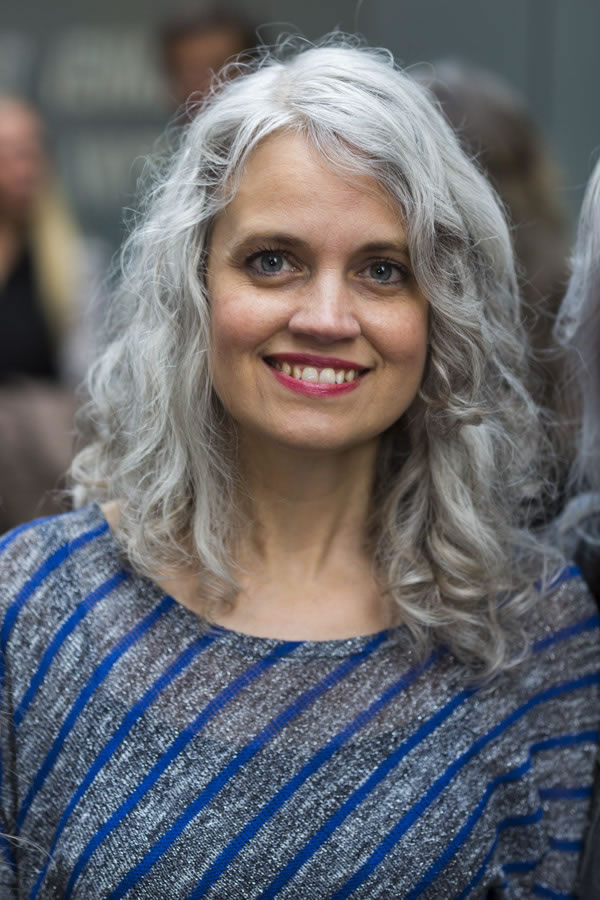 Even though I talked about dyeing your grey roots this week, you can also choose to just let your hair go grey. We had a lively discussion about this topic before right here and I feel that women are split about 50-50 on what is the best thing to do.
In the end it's a personal decision and both options can be equally fabulous.
I know that I will eventually go grey but I'm not ready just yet.
But today (and the coming weeks) let's celebrate the beauty of women that have decided to let their hair go grey. Today we specifically celebrate long grey hair!
As you can tell from these photographs it completely dispells the myth that you cannot have long hair after 40.
Enjoy!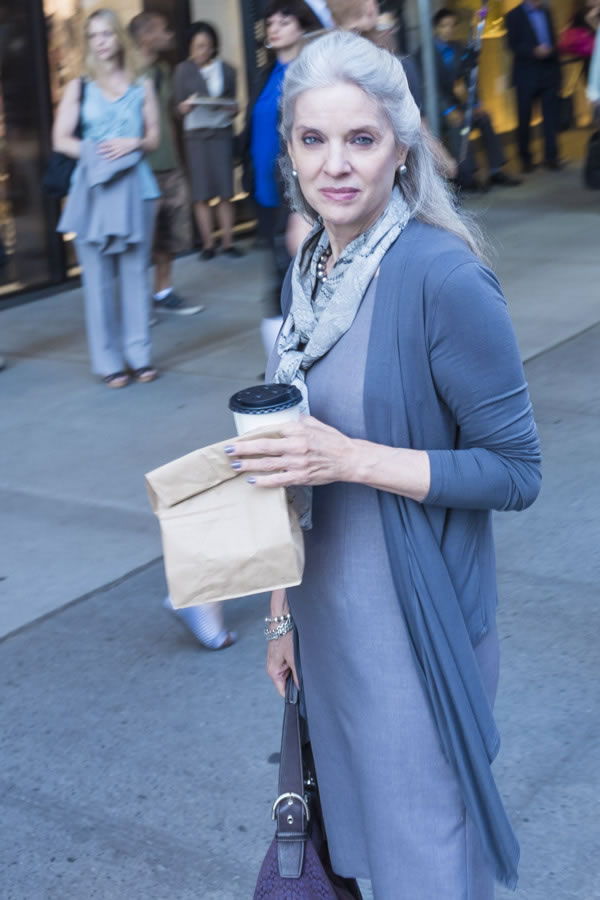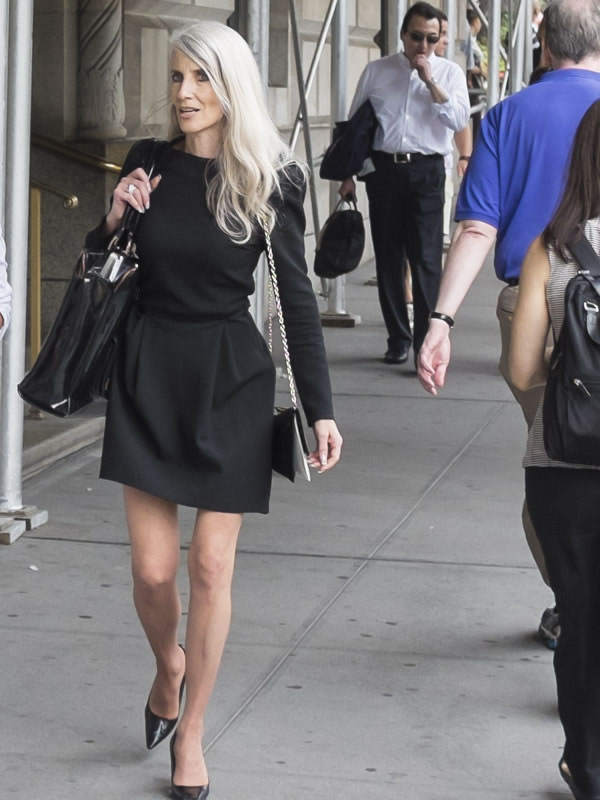 Below is model Cindy Joseph, photographed while attending the 'Today' show.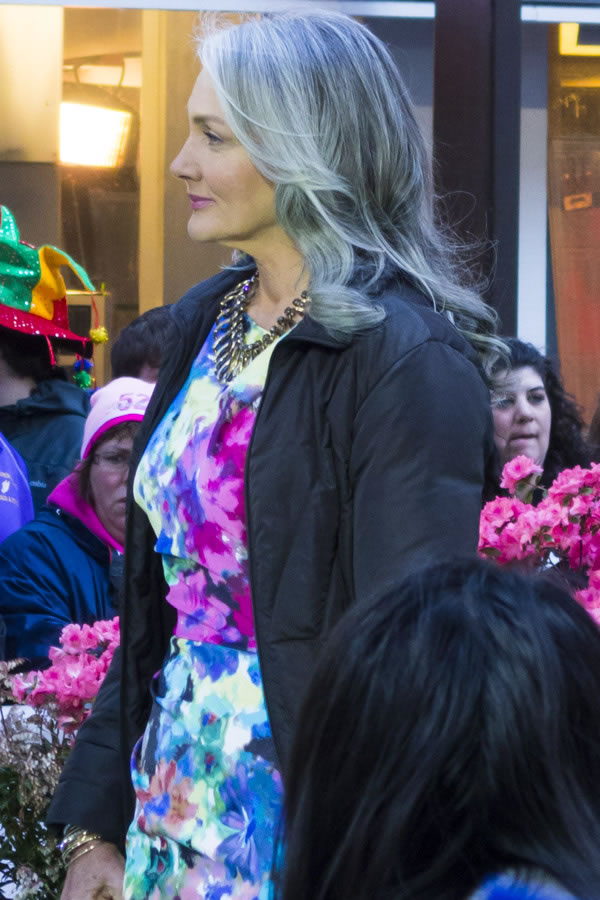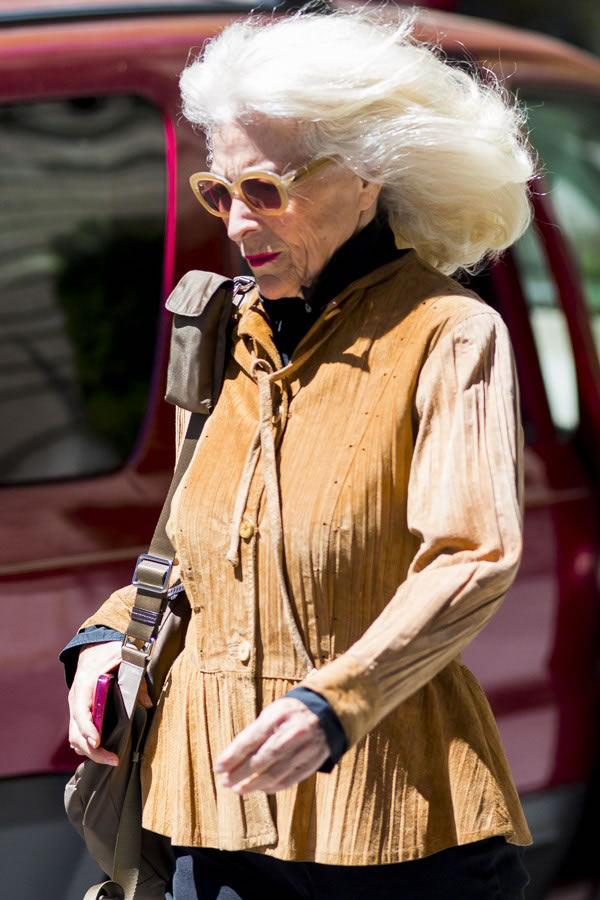 This woman below is Jo Johnson, a tea expert.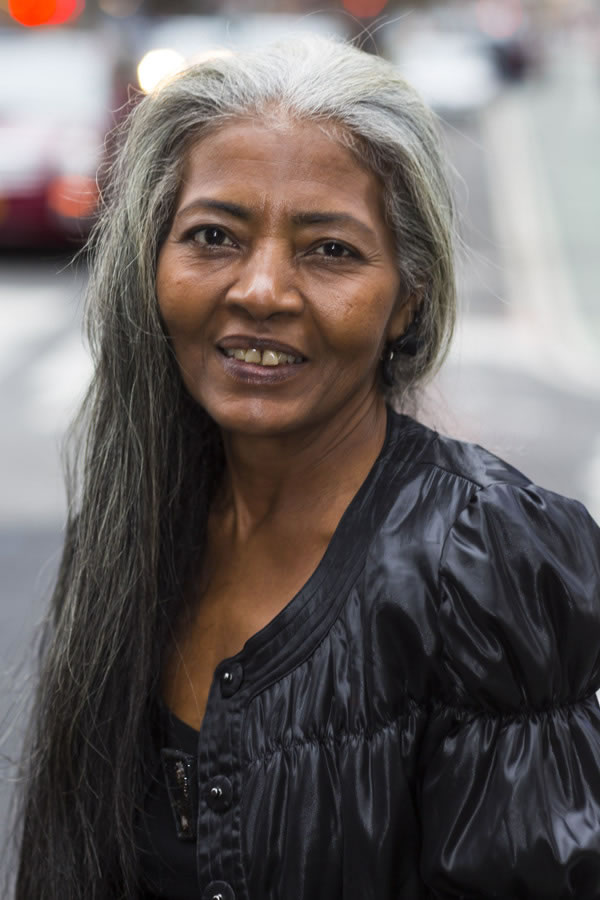 This woman is the New York singer and performer Jamie deRoy.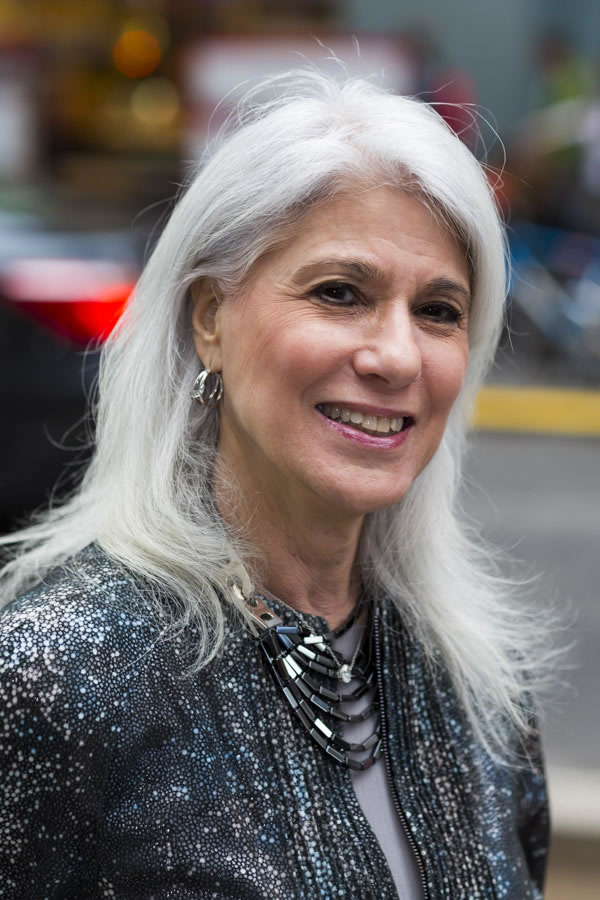 Writer Susanna Moore, photographed at the Brooklyn Book Festival.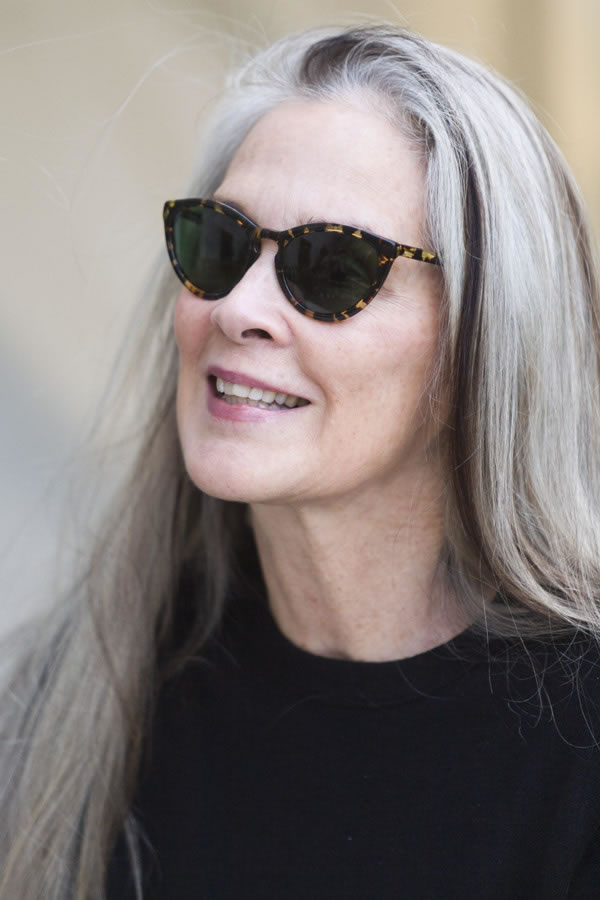 This is only the first batch of women with gorgeous long grey hair as I have several more images.
If you like to be included as well, just send me a good quality headshot picture of yourself to sylvia [at] 40plusstyle.com . Please note that your grey hair can be any length as I will feature more long, middle and short grey hair styles.
Are you inspired to let your hair grow long and grey after seeing these pictures or will you continue to dye your hair?

All photographs taken by Denton Taylor