If you are still coloring your hair like I do, you will be well aware of the continuous maintenance necessary to keep up with the ever upcoming gray roots. So what is the best way to dye hair roots yourself?
Depending on where you live, many salons are currently closed, or have been closed, as a result of the pandemic. So, you may now be looking at how to color your hair at home so you can dye hair roots without going to the salon.
Even before the current crisis, getting professional root touch ups every 2 weeks, as J Lo famously does, is a luxury in both time and cash most of us simply cannot afford.
Therefore I started dying my hair roots myself. I still have the highlights done professionally every half year but I dye my roots myself every 4-6 weeks.
In this article, you will find the tips I've picked up along the way. I hope it helps you, whether you usually dye your hair yourself, or you find yourself wanting a root touch-up when you can't get to the salon.
I've also picked out some of the box dyes I use myself at home, as well as those recommended by other stylish 40+ women. I'd love it if you could let me know what you use in the comments at the bottom. That way, we can turn this into a really useful resource for women looking for the best hair color options.
It may seem frivolous to be talking about hair dye at a time like this, but I really believe the little things can help to keep your spirits up.
Hair color choice to dye hair roots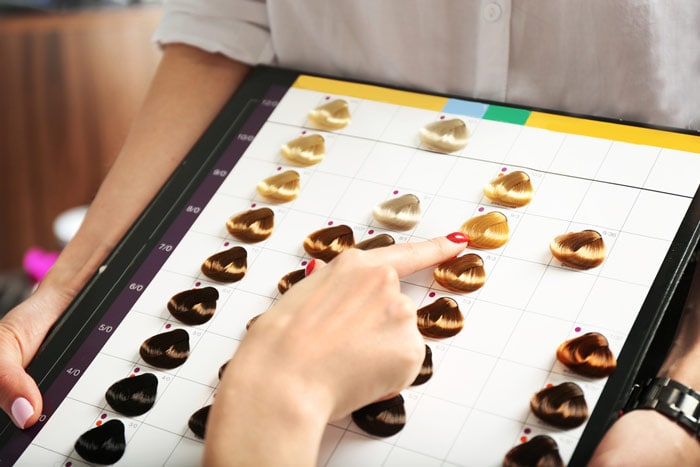 So, before you get started with the actual practicalities of dyeing your hair at home, you will need to choose the right hair color for you.
Skin tone awareness helps you pick the right color. Warm complexions are perfectly complemented by warm, golden or auburn shades, while skin with rosy undertones works best with cooler shades like ash and champagne tones.
Of course, the safest choice is to choose the color closest to your natural hair shade.
I currently use 7.3 (golden blonde) as my base color.
Choosing the DIY color kit: Should you choose foam or cream to dye hair roots?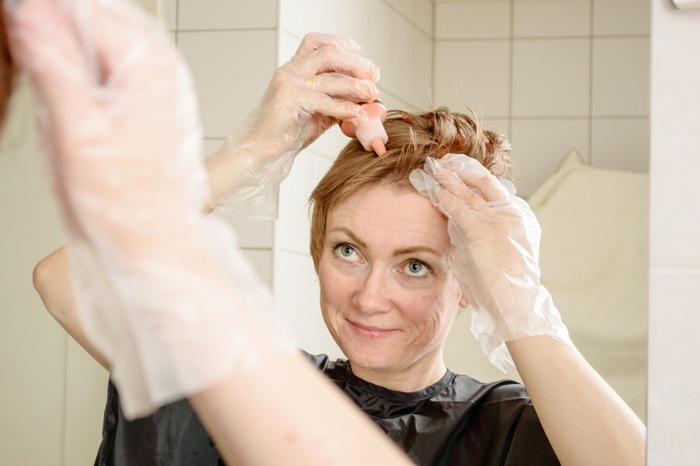 Mousse or foam formulas are the easiest to apply. They result in an all-over even color that is less likely to leave a patchy finish.
Application is as simple as shampooing, as the foam texture expands to surround each strand and effortlessly massages the dye into the hair.
Foams will not drip but if you do get the dye onto your skin it will wash off easily with soap and water, where cream dye is a little more stubborn.
Choosing a mousse or foam is often the best option if you want to do a full-head color.
Try these: L'Oreal Paris Superior Preference Mousse Absolue, Clairol Nice & Easy and John Frieda 16204 Precision Foam Colour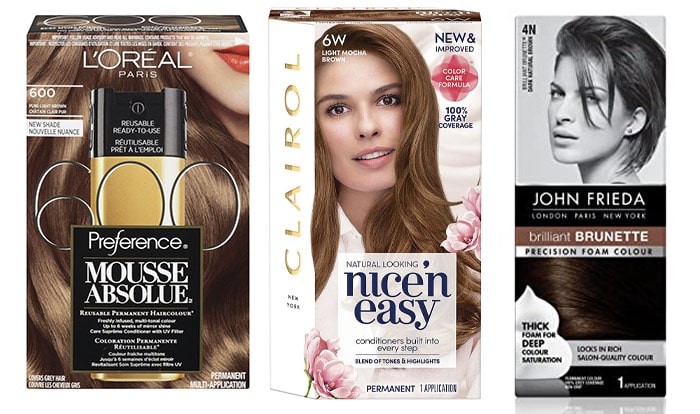 Dye hair roots: Root touch up
If you're transitioning to gray or just want to take a bit longer between hair coloring appointments, you can also use quick grey root fixers to dye hair roots.
I personally use L'Oreal Paris Root Cover Up Temporary Gray Concealer Spray. It helps me cover up my gray roots and I can last much longer between coloring my hair.
Just spray it on and you are ready to go!
Cream dyes are best for root touch-ups
Crème or cream hair dyes need a little extra effort and are perhaps more suited to the experienced. This is what I personally prefer as it gives me more control and I can paint the color on my hair roots.
Careful application is important to dye hair roots. It can be tricky but following the simple steps below will see you mastering cream dye application in no time. I can now do it in 10 minutes!
Try these L'Oreal Paris Excellence, Garnier Nutrisse Ultra Color, Schwarzkopf Keratin Color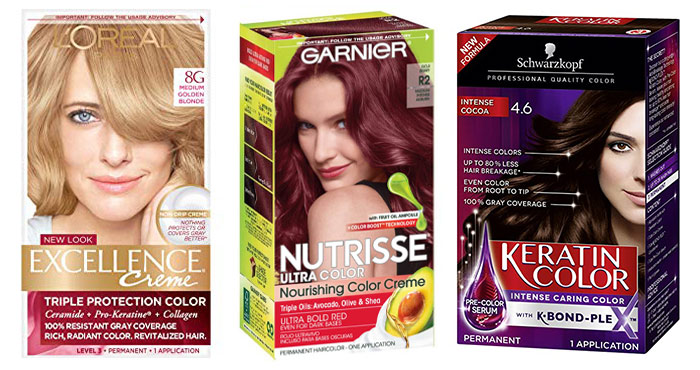 Best permanent, semi-permanent and quick-fix root colors
Below you will find some of the best products to try whether you just need a quick fix for a day or so, or you want a more permanent solution.
Keep reading for my application and after-care tips.
Best Products For Temporary Root Touch Up
Often, you may only want to do a quick root touch-up if you want to last a little longer between salon visits.
1. L'Oréal Magic Root Cover-up
A temporary root cover-up that you can spray on in seconds. Perfect if you need to jump on a quick video call and don't want everyone to see your roots!
L'Oréal's Magic Root Cover-up is well-reviewed, with women praising it as a good quick-fix for roots as well as thinning hair.

L'Oreal Paris Hair Color Root Cover Up
2. Garnier Hair Color Express Retouch
For a temporary quick fix, Garnier's Express Retouch (below) acts as a concealer for your gray hairs. You can choose from black, brown or dark blonde,
Garnier Hair Color Express Retouch Gray Hair Concealer
3. Style Edit Root Concealer
Another touch-up spray, Style Edit's Root Concealer is a good option between salon visits. It covers roots and can help to disguise thinning hair, and is easy to shampoo out.

Style Edit Root Concealer Touch Up Spray
4. Clairol root touch-up
Offering good coverage if you're growing out your gray, Clairol's root touch-up comes in a good range of shades, including Auburn and Blonde.

5. Clairol root touch-up
Another one from Clairol, but this time a powder. You may find that you prefer a powder as it's easier to control where you are putting in compared to a spray.
Clairol Root Touch-Up Concealing Powder
6. Everpro Gray Away
Everpro Gray Away has a loyal following as it not only covers gray but can help to make your hair look thicker as the powder can have a root-lifting effect.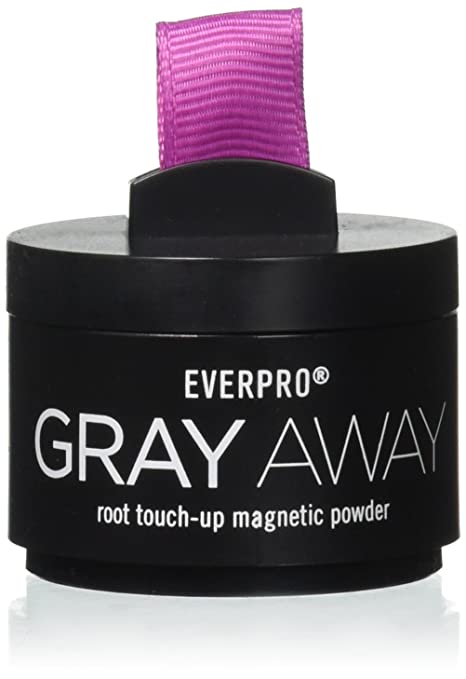 Everpro Gray Away Temporary Root Concealer Root Touch Up Magnetic Powder
7. Marc Anthony bye bye gray
A final temporary spray option for you. Marc Anthony's bye bye Gray is available in a light brown or a dark brown/black.
Marc Anthony True Professional Bye.Bye Gray Temporary Gray Root Touch Up Spray
8. Color Wow
If you want to quickly camouflage your root regrowth then you could try Color Wow, which looks like a make-up palette but for your hair. It has mainly positive reviews, with reviewers saying it saved their "Covid hair".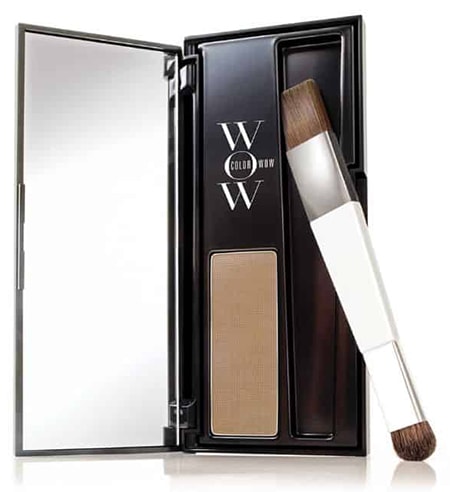 9. Rita Hazan
Another touch up option for you! Rita Hazan's root concealer could be perfect for a quick fix when you can't get to the salon. It has 5-star reviews from women who say they wouldn't use anything else.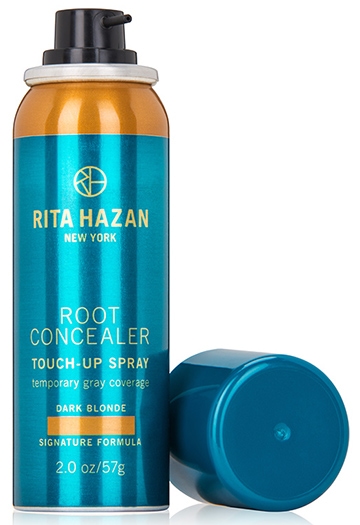 Rita Hazan Root Concealer Touch Up Spray
10. Madison Reed
Madison Reed's Root Touch Up looks like an eyeshadow, but for your hair. If you just need to hop on a quick video call but you haven't been to the hairdressers, it could be the perfect solution. The reviews for the blonde shades are particularly positive.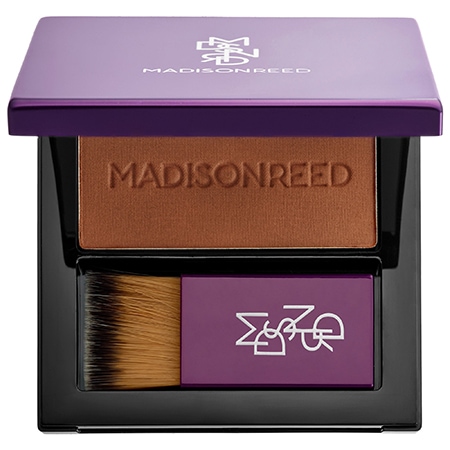 11. Mineral Fusion
I'm sure you've heard of mineral make-up for your face, but how about for your hair? The Mineral Fusion root touch-up below has a mascara-style wand so you can precisely cover your grays. Reviewers say it is easy to use and covers well.
Mineral Fusion Gray Root Concealer
12. dpHUE
The dpHUE root touch-up kit (below) should have enough formula to give you two applications. Leave on a little longer if your grays are particularly resistant to color.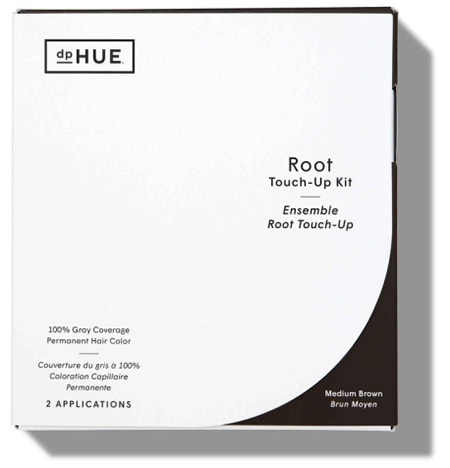 13. Oribe
Quick-drying and easy to apply, Oribe's airbrush root touch-up spray could be worth a try if you want a quick solution to root cover up before leaving the house.

Oribe Airbrush Root Touch-Up Spray
Best permanent products for root touch up
Of course, you may not be looking for a very temporary option which will only last you until you wash your hair.
Below are the best products I have found for more permanent at-home root touch-ups.
1. Clairol root touch-up
Clairol root touch-up comes in a very wide range of colors so you should find a shade to match, or at least almost match your color. It's easy to apply, but even though it is a permanent color, it does fade fairly quickly so use a color protecting shampoo.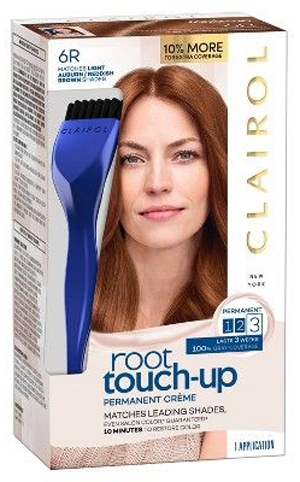 Clairol Root Touch-Up Permanent Hair Color Creme
2. Revlon root erase
A good range of colors, and easy to mix. Plus, the pump applicator means you can use it two or three times if you don't need it all in one go.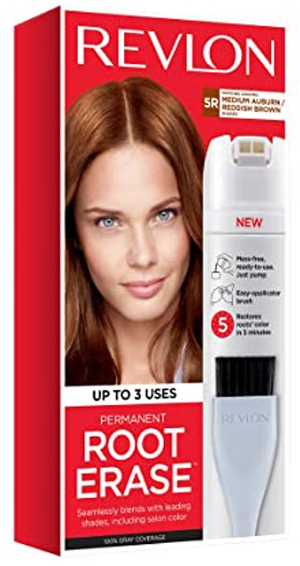 Semi-permanent hair color
You will find that even permanent hair colors fade. But if you want something which sits between a spray or powder and a permanent color, opting for a semi-permanent shade could be the way to go.
1. Clairol beautiful collection moisturizing color
I've seen mixed reviews for this one. Some women say they wouldn't use anything else and others say it didn't work for them. I guess the only way to find out is to try! A good option for brunettes.

2. L'Oréal Casting Créme Gloss
A long-time popular hair dye option, L'Oréal's casting créme gloss comes in a wide range of shades and is designed to last 28 washes.
L'Oreal Healthy Look Creme Gloss Hair Color
3. Dark and Lovely fade resist
A great option if you want a brown, red or black shade, the Dark and Lovely Fade Resist features argan oil to help keep your hair in good condition while coloring.
4. Clairol natural instincts
If you like a dye with more natural ingredients, then Clairol's natural instincts may be the one to try. It's kinder to your hair than some other options and creates a lovely vibrant color, but you will need color-care shampoo to make sure it lasts as long as possible.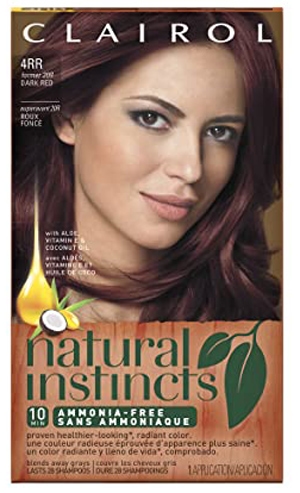 5. Keracolor color + conditioner
This could be a fun one to try if you want to try something a bit funky. You could try a traditional color like honey or mocha, or go for something different such as this rose gold shade.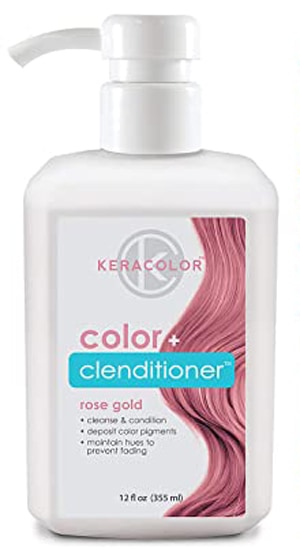 Keracolor Clenditioner Color Depositing Conditioner Colorwash
6. L'Oréal Colorista
L'Oréal Colorista is another option is you want to experiment with your color. Good for brunettes.

L'Oréal Paris Colorista Semi-Permanent Hair Color
Permanent hair color
If you are looking for a permanent full-head color rather than a root touch-up, take a look at the options below.
1. Garnier Nutrisse color creme
One of my own favorites, Garnier Nutrisse features plenty of nourishing oils so should leave your hair feeling smooth and silky as well as being freshly-colored.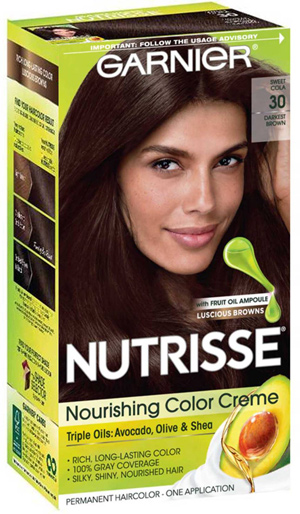 Garnier Nutrisse Nourishing Hair Color Creme
2. Garnier Olia
Another option from the same brand which is made up of lots of moisturizing oils, Garnier Olio comes in a very wide range of colors.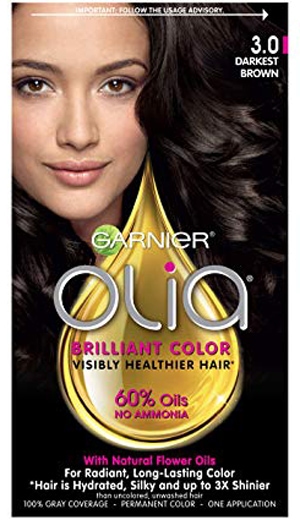 Garnier Olia Ammonia Free Permanent Hair Color
3. Schwarzkopf keratin color
Schwarzkopf keratin color comes with a pre-color serum to repair hair and give you a more even result.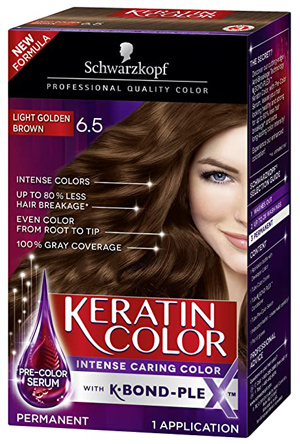 Schwarzkopf Keratin Color Anti-Age Hair Color Cream
4. John Frieda precision foam
Promising 100% gray coverage, John Frieda's precision foam could be a good option if you want an easy-to-apply foam. Good for blondes.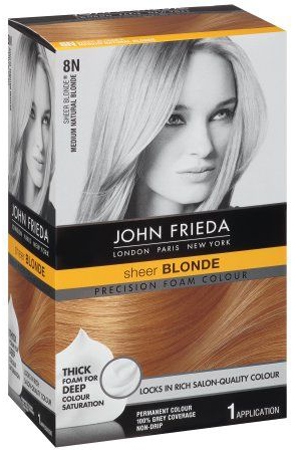 John Frieda Precision Foam Permanent Hair Colour
Highlights at home
Do you usually get highlights at the salon? Highlights can definitely be tricky and time-consuming to apply at home.
But, if you feel confident about trying, or you have someone at home to help, take a look at the two options below.
1. L'Oréal precision highlights
A good option for shorter hair, L'Oréal's highlights for shorter hair come with a pull-through cap as well as a choice of hook widths so you can decide on whether you want subtle or wider highlights.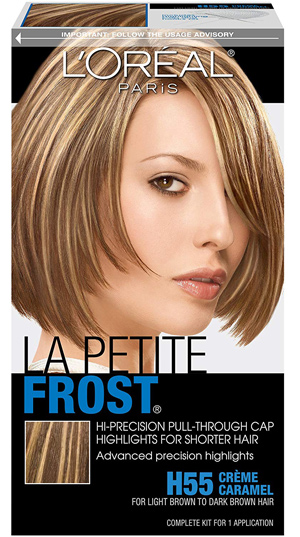 L'Oreal Paris Le Petite Frost Pull-Through Cap Highlights
2. L'Oréal glam lights
Another option from L'Oréal, glam lights is easier to apply as it can be brushed on rather than needing to use a highlighting cap.
L'Oreal Paris Superior Preference Brush On Glam Highlights
The best root touch up for highlighted hair
A quick alternative to permanently fixing your highlights. If you want targeted coverage to camouflage a few grays, you could try the Bb Color Stick (below).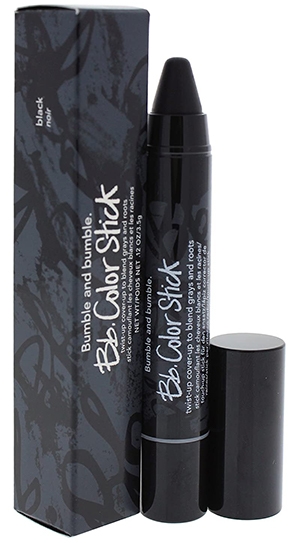 Pre-DIY hair care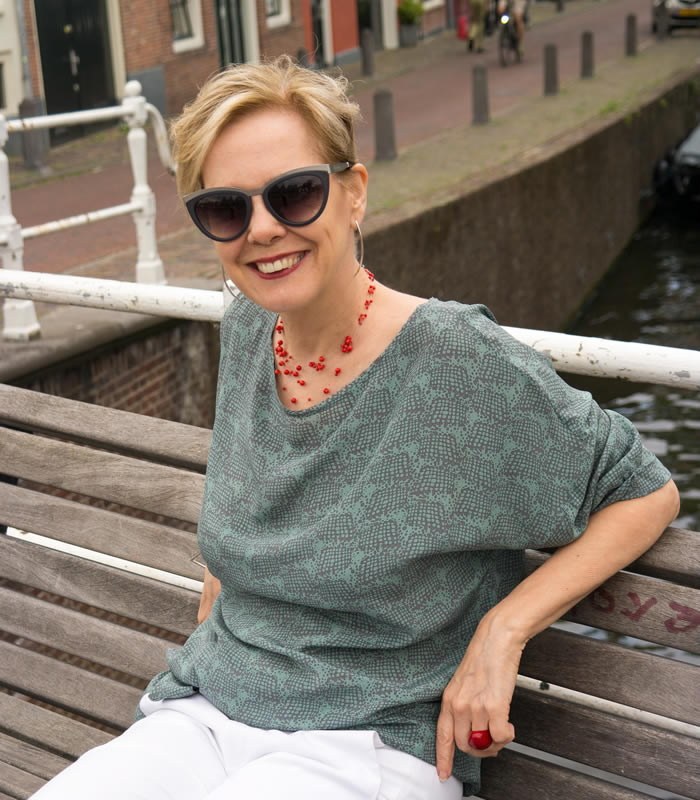 If you've made your color choice, before you think about applying, make sure that your hair is in good condition to start with, otherwise you could get a patchy finish.
The condition of your hair prior to coloring will have dramatic results to your finished look.
Dry/damaged hair takes on a more vibrant color while the risk of further hair damage is strong. A damage repair mask used 3 times weekly for 2 weeks leading up to your dye date will help. I like Macadamia Natural Oil Deep Repair Masque and Organic Coconut Oil.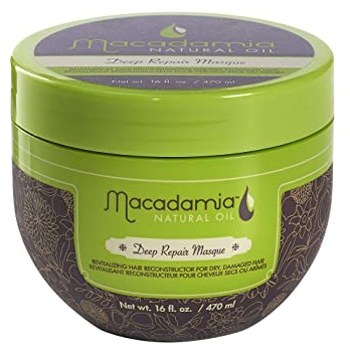 Macadamia Natural Oil Deep Repair Masque
For optimal results, dyes should be applied onto dry hair that has not been washed for 1 to 2 days and has little to no hair styling products.
How to apply the hair dye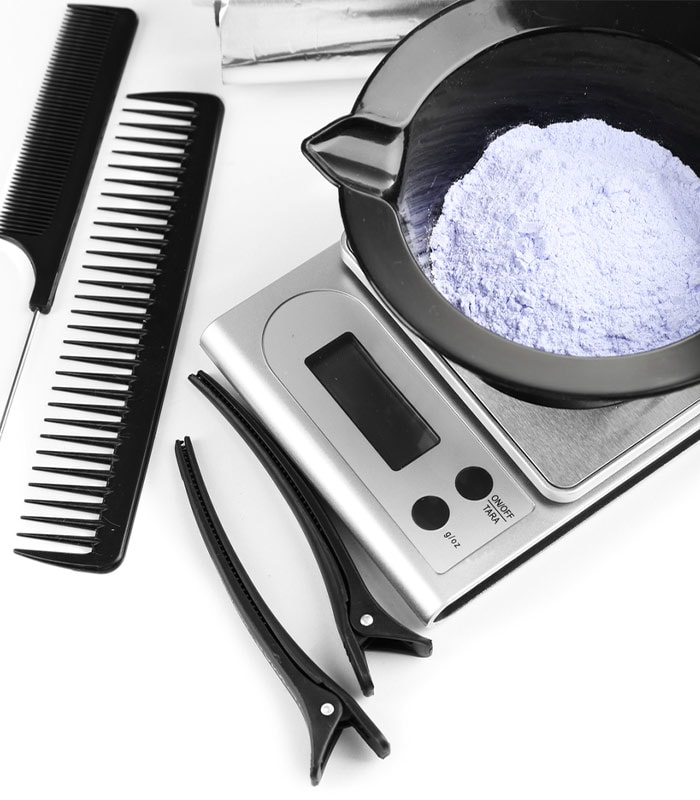 Coloring your own hair is a lot easier than you think. And if you just dye the roots yourself and then have highlights professionally done once in a while, noone will be be able to tell that you're doing it yourself. It will save you lots of cash!
Here are the steps to take:
Mix your hair color according to the instructions on the package. I like to empty that in a plastic container. (here is a great brush and container set)
Using a tail comb or a special hair dye brush, and make partings from front to back of head, then paint on the dye (crème formula) with the brush or squeeze the mix (mousse) all along your parting as you go. Take care to avoid too much dye sitting on your scalp. Now make partings from side to side and similarly apply the mix as you go along.
I like to use a hair dye brush that makes it really easy to just color my roots. I separate all the hairs with the brush
If you're doing all over color, apply the dye fully around your entire hairline
How long to leave hair dye in
Now leave to develop. Developing time will alter depending on the temperature of you room. A warm environment is ideal. If your room is particularly cool then you can cover your hair with a plastic bag and tie a knot to secure in place.
When it is time to rinse, apply a little water then massage your scalp to loosen the mixture, rinse thoroughly until the water runs clear.
Post dye hair care and maintenance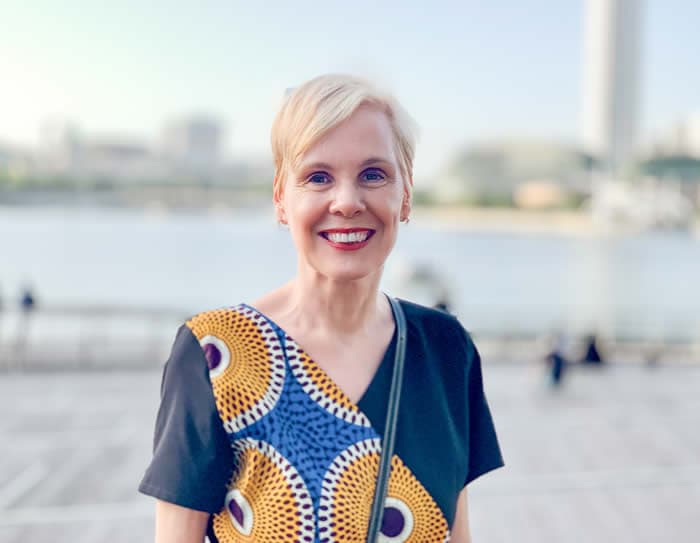 How to get hair dye off scalp
Obviously, you want to color your roots. But, what if you find you have too much color on your scalp? Hopefully, the color will have gone where you want it too, particularly if you have protected your scalp with little vaseline or baby oil before you start.
Not washing your hair for a couple of days before you dye will also help to build up your scalp's natural oils.
But, if you do have excess color you want to remove, you could try rubbing a little of the excess hair dye onto your scalp. The chemicals will reactivate and you should be able to remove the dye more easily. Other tricks to try include using a little rubbing alcohol, lemon juice, toothpaste, or make-up remover on a cotton swab.
Making sure your color lasts
DIY dye kits contain an after color care conditioner. Apply this after rinsing to lock in your new color and get a glossy, silky finish. Refrain from shampooing for 48 hours to ensure your color settles and does not fade too quickly.
Choosing a shampoo and conditioner specifically for chemically treated hair will help to maintain color and condition. Aveda Color Conserve is a good choice.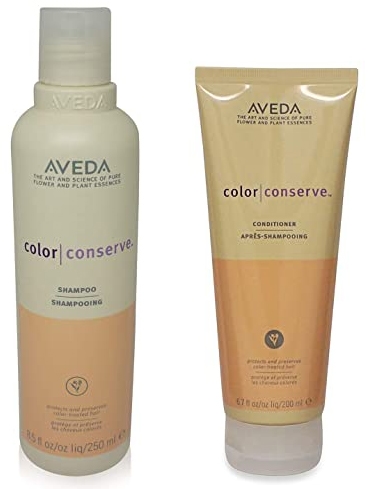 Sun and Chlorine damage is a higher risk to chemically treated hair, so keep hair covered when out in the sun and tied up and out of the water when swimming.
Do you dye your hair yourself? What has been your experience? What are your favorite DIY hair coloring products?
Continue reading:
Like this article on how to dye hair roots? Save it on Pinterest!
Want to get more articles from 40+style in your inbox, subscribe here.
You can also connect with 40+style on Facebook, Instagram or Pinterest.
Support 40+style by using the links in our articles to shop. As an associate for Amazon and many other brands, we receive a small commission (at no cost to you) on qualifying purchases which enables us to keep creating amazing free content for you. Thanks!