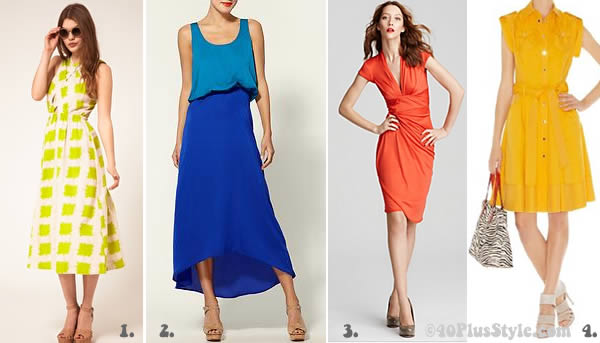 Many of you are now experiencing summer days! And what could possibly look better on those hot days than a beautiful summer dress. So I went shopping online and created a selection of great summer dresses that I think are perfect for women over 40!
Colourful summer dresses
Colours are so HOT this summer, so make sure you get at least one really colourful dress like the ones featured above.
Maxi dresses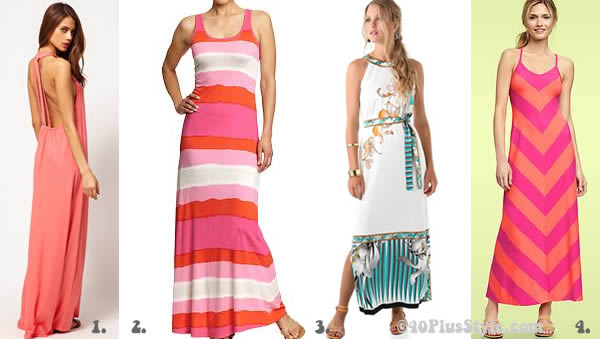 Maxi dresses are very popular too this summer and exude an elegant, yet laid book summer feel. You will definitely look very stylish in one of these!
Update: The dresses above are out of stock but here are some more colourful dresses!


More on Pinterest
I created a special board for summer dresses on Pinterest. So be sure to check out that board for more inspiration and shopping ideas for summer dresses you can buy in stores right now.
Also check out my selections of drape dresses, scarf dresses and ladylike dresses for this season that I featured on this site earlier.
Will you be wearing lots of dresses this Summer?

This post contains affiliate links