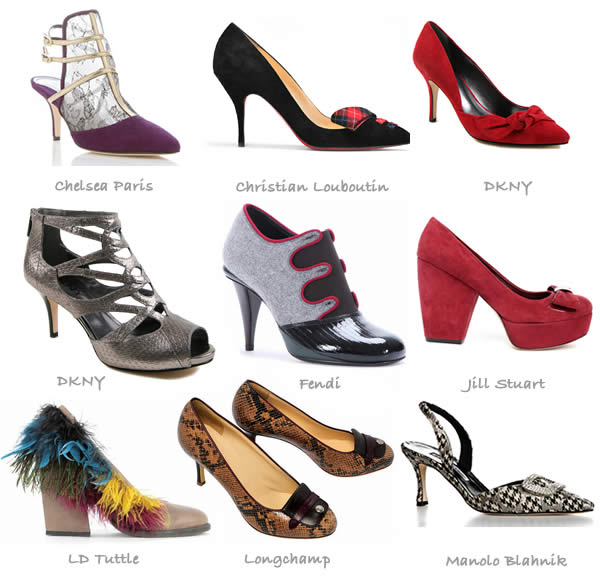 I have already looked a some of the coming trends for fall 2012 but have not yet discussed the shoe trends. Let's do that today and start with mid heel shoes.
Even though we may be a bit more limited in our fashion choices after 40, there are not really any limitations (except for really high heels perhaps) when it comes to shoes. In fact it is a perfect way to add an edge to your outfit. You can add the trendiest shoe and still look completely 'age appropriate'. I had a look at some of the latest shoes for fall 2012 and chose some of the most spectacular mid heel shoes, which can add that extra spark to your outfit!
Now you will notice that some of these mid heel shoes are actually quite high in height. But believe me the shoes in the high heels category are even higher. And it comes as no surprise that most shoes shown on the runways fall in this category. Since I believe that these really high heels are insane and certainly not very practical for any woman above 40, I will not feature them on the site.  I wrote about this earlier in my article on why we need more mid heel shoes! These heights are high enough and give you all the height and elegance you will need!
Luckily there were also many very elegant flat shoe choices which I will feature next week!
What do you think? Something you like? Will you be wearing trendy mid heel shoes this coming season?

All images from Style.com
Related posts: