I love to wear silk.
Not only is it cool in summer and warm in winter, it also gives you the nicest sensation to your skin. The fabric is 100% natural and completely breathable.
I know that some of you are reluctant to buy anything in silk because of the dry cleaning requirements. However, I own many tops and dresses in silk and always wash them by hand in cold water.
My red silk top for example has been washed many times and still looks beautiful, so don't always feel that you have to obey the labels in your garments. Many times the brands will just add these to protect themselves from any claims should you wash them the wrong way.
Silk is an obvious choice for summer as the fabric keeps you cool, but it can be worn very effectively for fall and spring too.
Here are some fabulous ways to wear silk:
1. Layer it under your jackets and cardigans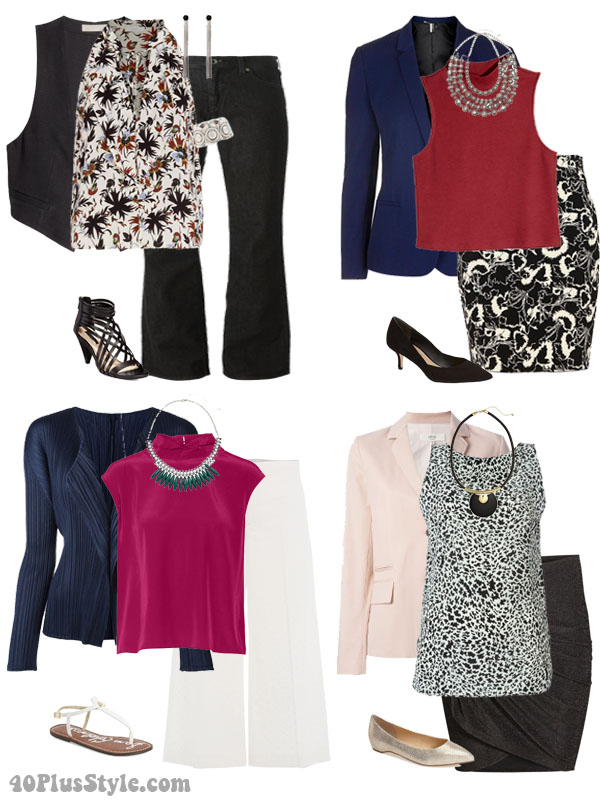 Silk tops often shine on their own but they are also perfect layering pieces.
Please note that to see the shoppable items below, you may need to visit the website!

2. Buy unique tops that stand on their own
A unique design or a special print will make your tops look extra special.

3. Invest in a beautiful silk dress
Nothing feels more glamorous and beautiful on your skin!

4. Mix with prints

5. Add silk with accessories
Find silk garments too expensive? Invest in a beautiful scarf or handbag.

Some of the best places to buy silk
Enjoy shopping for your silk pieces in the boutique below.

Do you like to wear silk? How do you look after it?