Every year, a new color of the year is announced.
I'm not suggesting that you follow like fashion sheep and we all end up dressed in the same color.
However coral was color of the year a few years ago and it's such a beautiful color that I wanted to show you how to wear coral.
Coral will look great on many women and a coral dress would look stylish for summer vacations or events.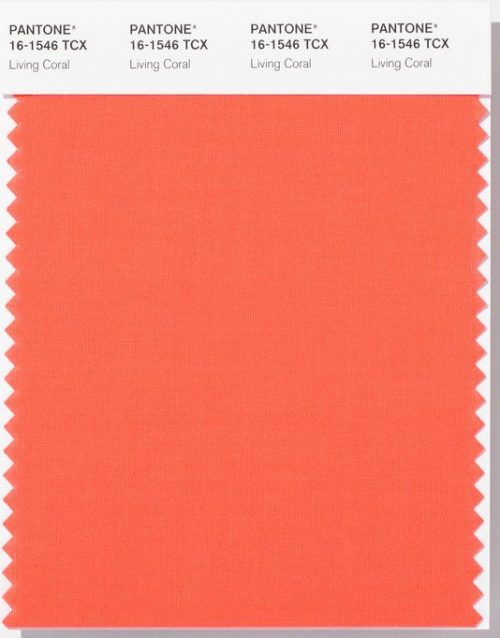 This particular hue is called "living coral".
The hue is described as an "animating and life-affirming shade of orange with a golden undertone".
Coral looks great against a slew of skin tones, making it a hugely flattering option for most women.
It also goes with so many other colors that it's practically a neutral, but I particularly love it with whites and metallics for summer.
How can you wear coral clothes?
Here are a few tips on how to wear coral, the color of the year.
#1 Anyone can wear coral
The great thing about coral is that it is flattering for all skin tones.
While the color of the year may be a particular shade of "living coral," you can, of course, choose a different mix of pink and orange which is either bright or muted to suit your own skin tone and personality.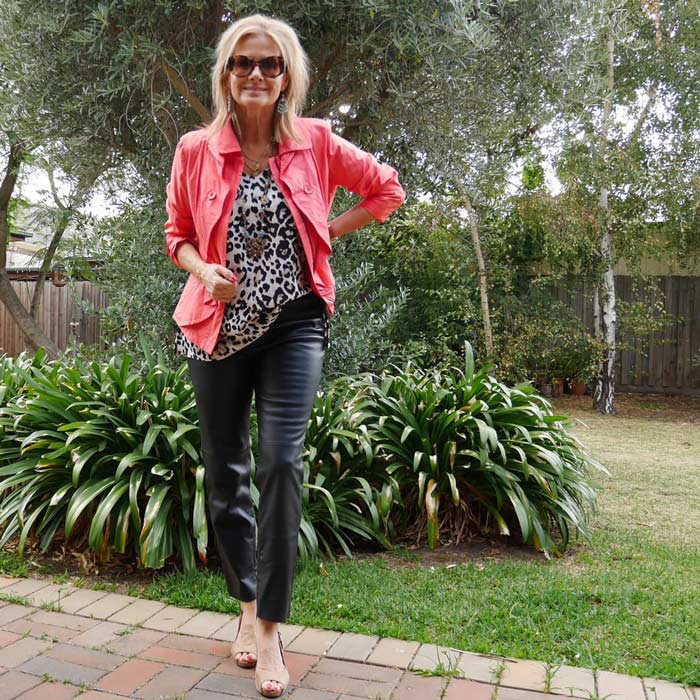 #2 A coral dress or tee is perfect for summer
There can be few colors that are so suited to summer than coral.
This orange/peachy tone is perfect for warmer months, whether you're adding a coral tee to casual looks or you are looking for a coral cocktail dress for a formal event.
#3 Coral goes beautifully with metallics and white
Coral goes with so many colors that it can almost be considered a neutral in the same way as hues like olive green or burgundy.
My favorite way to wear it is with white jeans and metallic accessories.
But, it also looks lovely with teals, navy, brighter shades of pink, and plum as well as worn with blue denim.
How can you wear coral clothes?
There are so many different coral options at the moment because the high-end designers have influenced the more purse-friendly brands.
Many designers showcased coral in flowing coral dresses as well as tops and pant suits.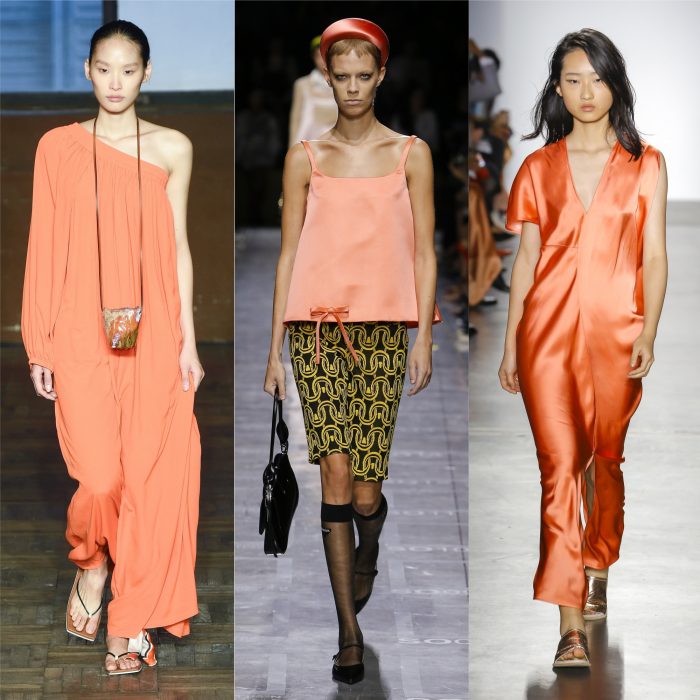 Erika Cavallini – Prada – Zero+Maria Cornejo
But, thankfully, the high street has now followed suit and there are plenty of more affordable, but still just as stylish, options to choose from.
Here are some of the best coral pieces in stores now to get you summer ready.
1. A coral dress
I'm going to start with some coral dress options, because these are so popular for summer, whether you are looking for vacation wear, or a coral color dress for a more formal event, such as a summer wedding.
Coral cocktail dress
This coral dress by Maggy could work well for more formal events, if you've been invited to a wedding or a party this summer, but it would also work just as well for dinner.
It could be a flattering option if you are looking to add some balance to your figure. It could work particularly well for pear shapes as the buttons on the sleeves add extra volume to your top half, which will balance out your hips.
I would team with metallic accessories such as silver shoes and a matching handbag.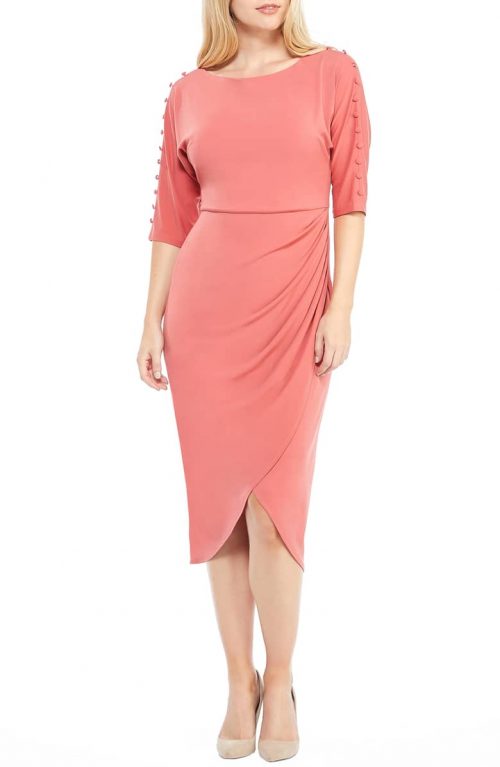 Coral lace dress
A coral lace dress such as this one by Bardot could be another lovely option for a summer wedding. Halterneck styles can look particularly good if you have an inverted triangle shape, where your shoulders are wider than your hips.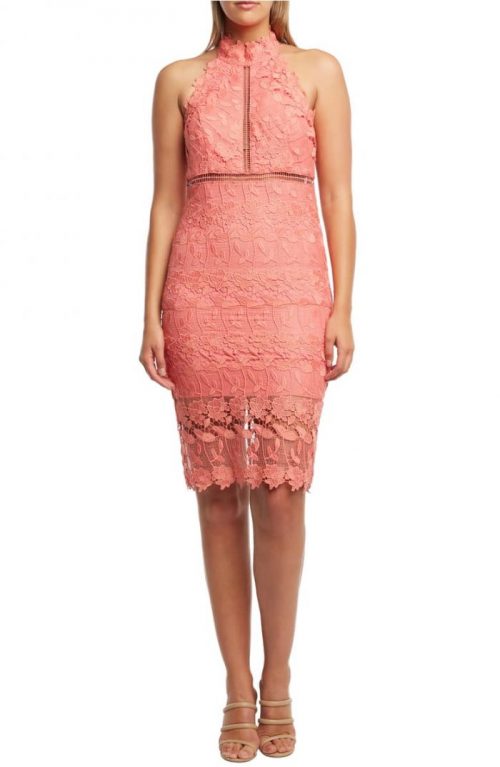 Coral summer dress
Of course, you are likely to want a more casual option for summer vacations.
A linen dress could be a great option for summer. This one from Tommy Bahama would also look lovely worn over a pair of pants or could be a good beach cover-up.
There are also plenty of extra tips here on how to dress for the beach.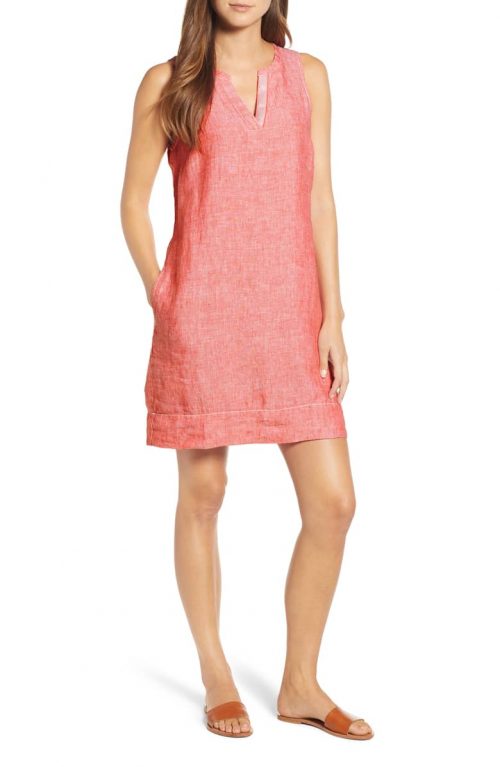 Prefer red to coral? Here are our ideas on how to wear red.
Coral top
A coral sweater or top can be a good option for a transitional piece. If the sun is shining, but it's still a little chilly, then a coral sweater teamed with a pair of white jeans is a classic option.
You can wear this Caslon sweater as a boat neck or tug the neck a little lower to suit your own shape.
Coral jeans or pants
Just as a coral top could look lovely worn with white pants, you could also do the opposite and wear coral jeans or pants with a white shirt.
Because coral is an unusual color for jeans, you're unlikely to see anyone else wearing the same as you. This pair from J Brand is a flattering crop bootcut shape.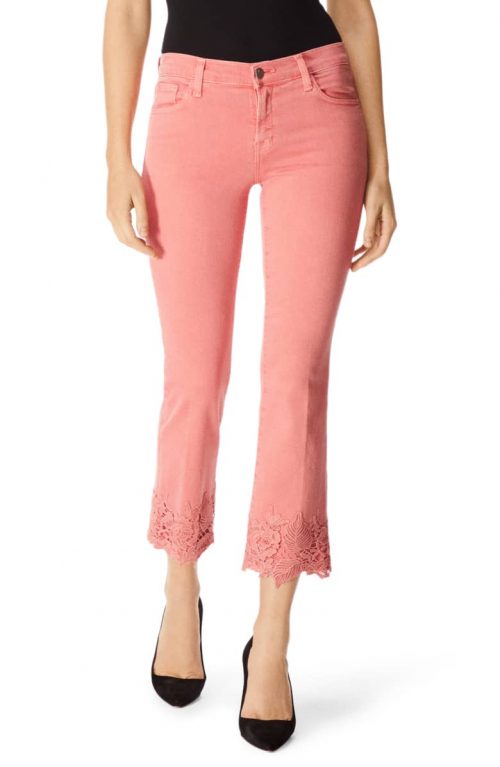 Coral shoes
Coral shoes are another ideal option if you are looking for a new pair of sandals this summer.
This pair is by Comfortiva. They have a memory foam footbed with arch support, making them a good option if you need comfort shoes.
There are more options for arch support shoes here including brand ideas.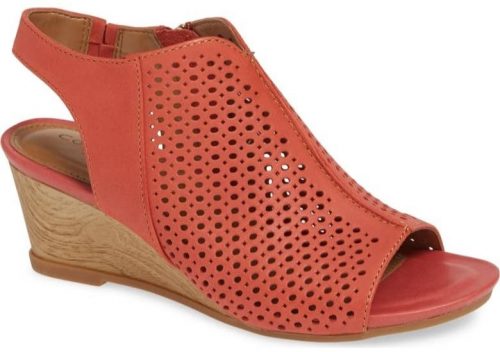 Coral jewelry
A pair of stud earrings is always a classic piece of jewelry that you will wear time and time again as they are casual enough for everyday wear.
Update your studs with an on-trend coral color which will look lovely with white dresses or with a Breton tee for summer.
This coral pair is by Kate Spade and they also come in a violet shade, which was the color of the year for 2018.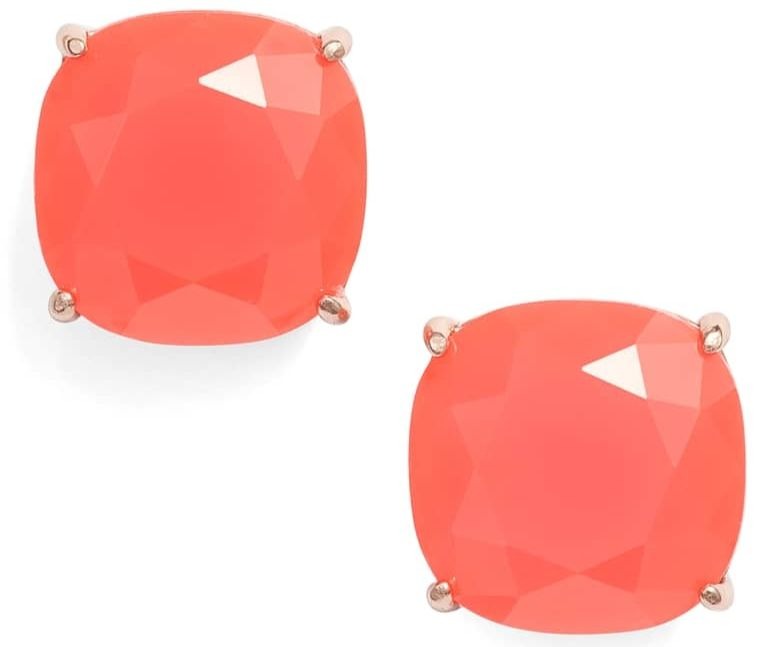 Coral lipstick
If you don't want to wear color but still like to add a bit of coral to your style, consider getting coral lipstick. Adding a bit of color to your face will make it more easy for you to wear your neutrals.
I like lipsticks from Bobbi Brown.

Bobbi Brown coral lispstick
Coral nail varnish
If you don't want to add anything else to your closet, you could give yourself that summer feeling with some coral nail varnish.
This will make a subtle difference to your look.
This set from Amazon features a coral shade as well as four other summer colors.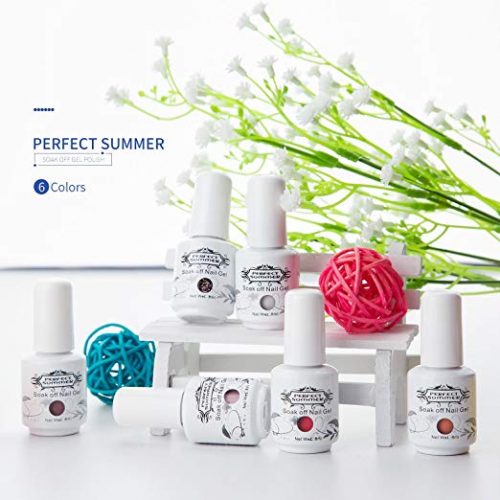 I found a few more coral pieces that I love for spring and summer. You can shop them in the boutique below.

Do you already have a coral dress or coral clothes in your closet? What do you think of the color of the year for 2019?
Like this article? Save it on Pinterest!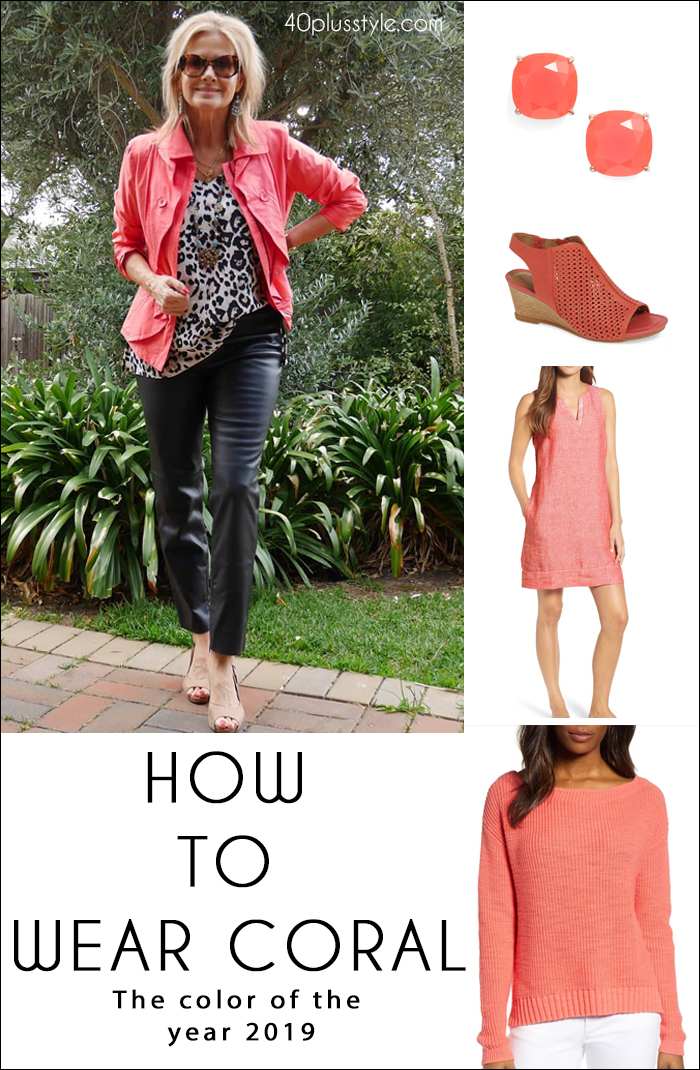 Feature image by@multifariousstyle and photo by @suzie.richetti 
Want to get more articles from 40+style in your inbox, subscribe here.
You can also connect with 40+style on Facebook, Instagram or Pinterest.
Support 40+style by using the links in our articles to shop. As an associate for Amazon and many other brands, we receive a small commission (at no cost to you) on qualifying purchases which enables us to keep creating amazing free content for you. Thanks!