Capsule wardrobes are all the rage now, and for good reason: These compact collections of carefully selected staples will cut the clothing clutter while allowing you endless mix-and- match outfit options. But have you ever thought about creating a shoe capsule wardrobe?
In this article, you'll find out how to create the perfect shoe capsule for your wardrobe – as well as the most versatile types of shoes that will help you to create countless outfits.
Steps to create the perfect shoe capsule
Shoes are such an important part of a stylish wardrobe because, like accessories, shoes can elevate a look from "hmmm" to "whoa!" For a capsule wardrobe, the right collection of shoes can provide endless options for building outfits.
As you're building out a capsule wardrobe (or just trying to get control of your shoe closet), consider these guidelines below. Capsules tend to be seasonal, and this article focuses on a shoe capsule which is mainly for summer, but the same principles would apply for any season depending on what the weather is where you are.
Of course, a great outfit isn't only about a fantastic pair of shoes, so you may like to read this in conjunction with my ultimate guide to creating a capsule wardrobe.
Now, back to shoes. Let's get started!
Step 1: Understand the basic categories of footwear for your shoe capsule
Building a shoe capsule wardrobe is fairly straightforward. First, understand the basic categories of footwear and determine which represent how you dress. As you build out your shoe capsule, you can simply ignore categories that don't correspond to your own lifestyle.
Professional types of shoes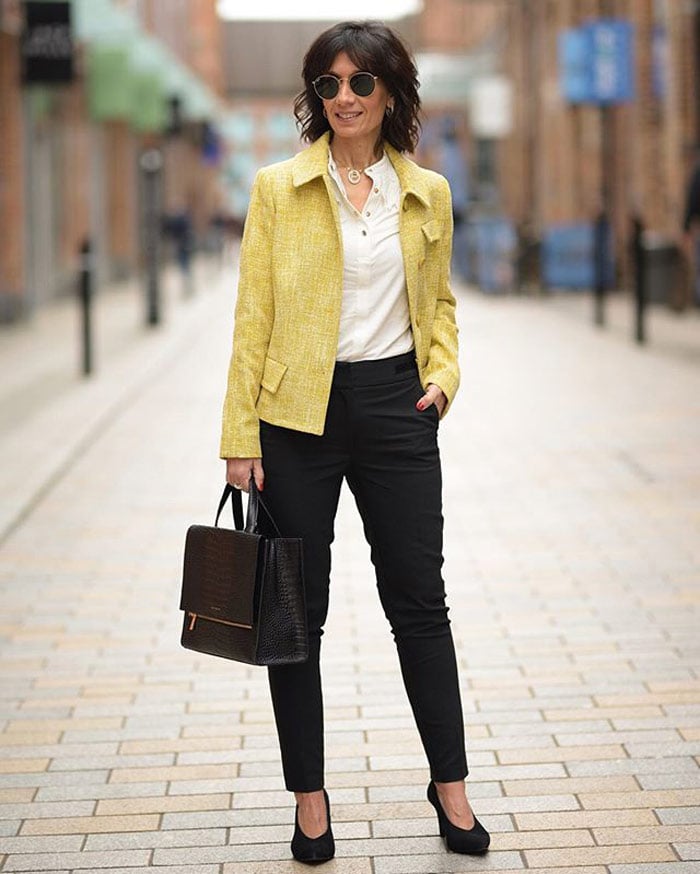 These are shoes for work, whether you're a lawyer who needs a collection of pumps, you prefer to wear heels at the office, or you are a police officer who depends on heavy-duty boots.
Patricia (above) wears a classic pair of black pumps that will be a suitable option for most workplaces (as well as many occasions such as an evening out for dinner).
Steal her look with this similar shirt, blazer, pants, pumps and handbag.

Naturalizer pump – Botkier half d'Orsay pump – Sole Society pointy toe flat – David Tate bootie – Vagabond Shoemakers knee high boot
Casual shoe styles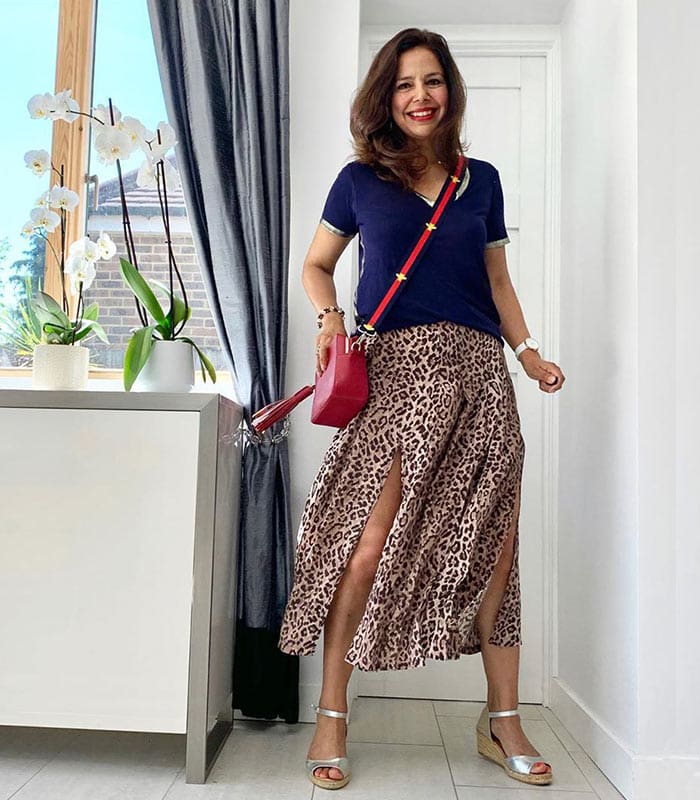 Between businesswear and beachwear lies your casual wardrobe. Beyond that, you define what casual means to you — and select your casual shoes accordingly. These are likely to be your everyday shoes. The shoes you wear for day-to-day, and running errands.
Anita (above) opts for a comfortable pair of wedge heels which are a perfect summer casual look.
Recreate her outfit with this similar shirt, skirt, espadrille sandals and crossbody bag.
FLY London perforated wedge sandal – Tory Burch flip flop – Rollie derby perforated lace-up shoe – Sam Edelman espadrille flat – Coconuts by Matisse bootie
Leisure
Capri leggings with a tunic-length hoodie, anyone? Not to be confused with casual, leisure clothing delivers maximum comfort and needs the right shoes to go with it — but not at the expense of head-to- toe style.
You could think about sneakers, boat shoes, slides and slip-on sandals.
Jenny (above) opts for a pair of comfy Birkenstocks.
You can get her sweatshirt from Adidas, slides from Birkenstock and a similar pair of leggings from Amazon.

Naturalizer slip-on sneaker – Superga sneaker – Naturalizer flat – Dolce Vita sneaker – Birkenstock sandal
Dressy women's shoe styles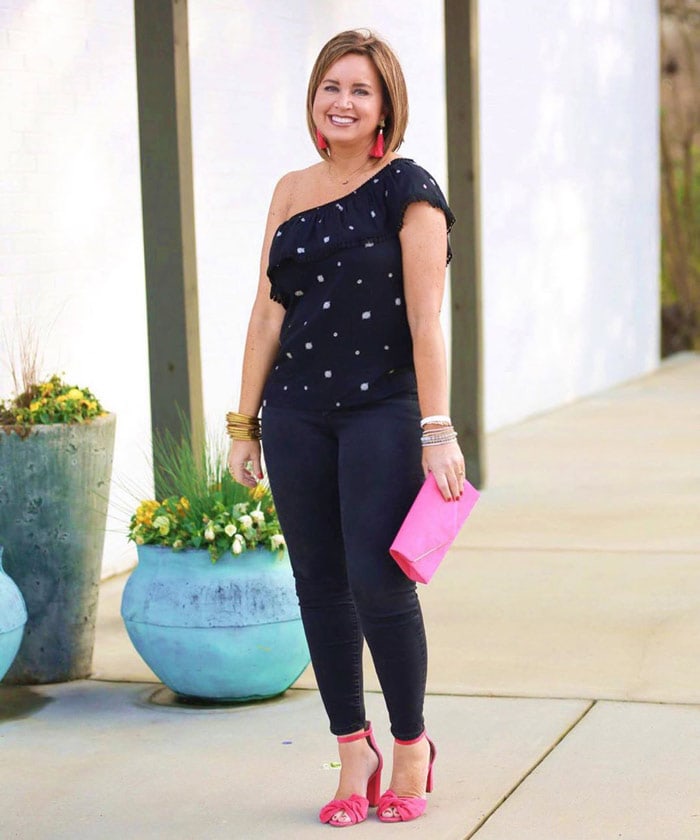 These are the shoes that add sparkle to your wardrobe, sometimes literally! They make appearances for special occasions, such as a romantic anniversary dinner or holiday party. Often heels, but you can also find some very special flats.
Laura (above) really elevates her black outfit with her pink heels and accessories.
Check out this similar top, jeans, sandals, clutch and earrings.

Badgley Mischka Collection embellished pointed toe – Naturalizer ankle strap sandal – Nina sandal – Nina embellished pump – J. Reneé pointed toe pump
Special purpose
This "miscellaneous" category includes all footwear that meets specific, usually non-fashion needs. We're talking fitness shoes, gardening boots, house slippers, and the like. The right shoes for this category will depend very much on your own lifestyle and hobbies. Throw in a couple pairs of flip-flops for poolside here if you must. Don't count these in your shoe total.
Jo (above) opts for flip flops with her maxi dress.
Check out this maxi dress from Amazon and this similar pair of flip flops.

Havaianas flip flop – Nike running shoe – Keen walking shoe – Timberland waterproof boot – Hunter waterproof rain boot
Step 2: Establish a shoe capsule framework
Once you identify the categories of shoes you wear, it's time to determine how many pairs to include in each. Remember, this is a capsule wardrobe, so the goal is to pare down and simplify. Aim for 10 pairs total.
You want your final shoe capsule to correspond, proportionately, to how you dress. Do you spend most of any given week in professional attire? If so, you'll typically want professional shoes to comprise half of your shoe capsule, or 5 pairs.
Divide the remaining 5 pairs among the remaining categories as you find appropriate — for example: 3 casual, 1 leisure, and 1 dressy. So: 5 + 3 + 1 +1 = 10 total.
The formula is a starting point; it won't work for everyone. For example, if you really only need a few pairs of work shoes and love to express your style through fun weekend wear, then by all means go for a mix that emphasizes casual options instead.
And, even if you sport athleisure attire 90 percent of the time, you might not want 9 out of 10 pairs of your shoes to be leisure shoes.
Step 3: Make your shoe selections
Now, the fun part! Select the shoes that will fill out each category, considering the following tips as you
go. Remember, capsule wardrobe pieces need not be plain! Whether clothing or shoes, if you acquire highly versatile pieces you love, mixing and matching will come easily.
Below are some tips for making your choices:
Aim for a variety of styles
The styles you opt for should meet your practical needs and your style preferences (not just one or the other). Those are the shoes that will go the extra mile in a shoe capsule wardrobe.
Select some shoes that work in more than one category
These could include classic pumps or loafers that could double as professional and casual wear. Think about wearing a pair of sneakers with a skirt, or a pair of dressy pumps with jeans and a blouse.
Emphasize solid, neutral colors
The colors you opt for should complement your capsule wardrobe— black, gray, navy, brown, tan — but be sure to include a few bold colors, classic prints (such as leopard or polka dots), and metallics that reflect your style, as long as they can be worn in versatile ways.
Every pair should be comfortable
While you might be able to get away with a few pairs of uncomfortable shoes in a typical shoe wardrobe, such is not the case with the shoe capsule, where every pair should be a workhorse.
Avoid pointy-toed styles, heel heights outside your comfort zone, and the temptation to buy that pair on sale that doesn't quite fit.
10 types of shoes which should have a place in any shoe capsule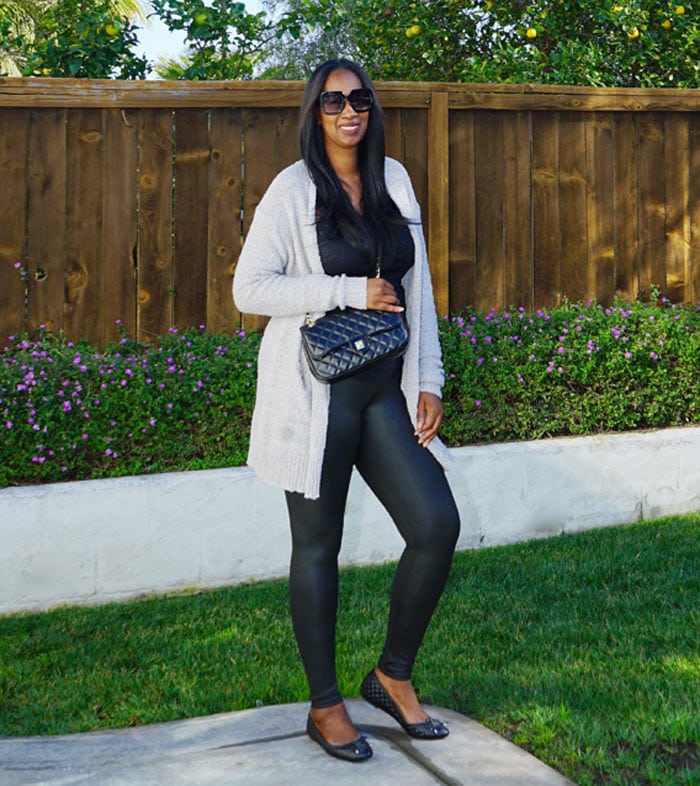 By now, you should be thinking about the types of shoes which suit your own style and your lifestyle. You should also be considering what the perfect ratio of shoe types is for you.
Do you, for example, need more casual and leisure shoes? Or do you tend to go to work, followed by heading straight out for dinner – meaning you need a dressier shoe collection.
Whatever the perfect ratio is for you, there are certain shoe styles which are so versatile that they can take you to many different occasions. You will have already noticed that certain styles, such as loafers or booties can be worn for the office, or more casually for the weekend, for example.
Below are the 10 shoe styles I think complete a closet. But, don't forget to let me know in the comments whether you agree – or whether there are certain kinds of shoes you think I've missed.
1. Ballet flat
Timeless, polished and chic, the ballet flat has been a style staple for many, many years. Who could forget Audrey Hepburn in her all-black outfits worn with ballet flats?
Ballet flats are great for work or for casual days, worn with cigarette pants or jeans.
Tanasha (above)
Check out this similar cardigan, leggings, ballet flats, bag and sunglasses.
Tory Burch 'Minnie' ballet flat
2. Booties
A pair of booties is a great transitional choice to ensure you can wear your summer outfits through spring and fall.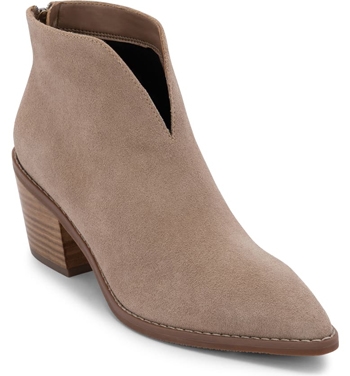 3. Low-heeled sandals
If you've been following me for a while now, you'll know how much I love my Yala sandals by Fly London.
Fly London 'Yala' perforated wedge sandal
4. Pump
A pair of classic pumps is a great option for work, an evening out, or just with a pair of jeans and a blazer.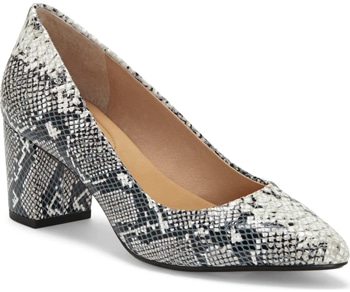 5. Sneakers
Sneakers have never been so on trend, so should definitely be part of your shoe capsule. You can wear with everything from jeans to dresses.
Take a look at how to wear sneakers for more inspiration.
6. Heeled sandals
A pair of heeled sandals is great to take you from day to night. You could opt for neutrals or a pop of color.
Geox 'Ortensia' block heel sandal
7. Athletic sneaker
If you do any form of exercise, then you'll need a pair of sneakers that you keep for athletic wear.
Nike 'Air Zoom Pegasus 37' running shoe
8. Knee-high boots
A pair of knee-high boots is a must when the weather turns cool. Wear over skinny jeans or under your dress or skirt.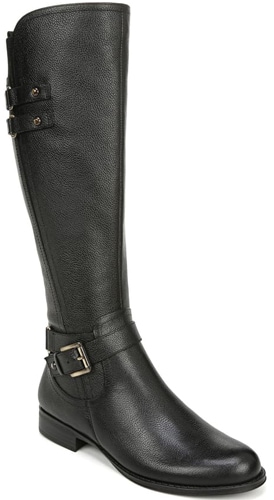 Naturalizer 'Jackie' tall riding boot
9. Oxfords
For another flat shoe option, how about a pair of funky oxfords? These ones by Rollie are super comfortable and you can wear with skirts, pants or jeans.
Rollie derby perforated lace-up flat shoe
10. A funky shoe boot hybrid
Is it a boot? A sandal? A shoe? It's a little of all-three and that's what makes this option such a versatile one to go with so many outfit choices.
Bueno 'Upton' slingback sandal
One last thing
Use this shoe capsule exercise to identify areas to expand your style horizons. If your shoe wardrobe is primarily sneakers and slip-ons, that could be a signal to branch out.
Give yourself a nudge toward a cute-but- practical pair of Mary Jane flats or even a low wedge heel! And although practicality is a must for many of us, keep in mind that shoes can be a way to have some style fun even if you're fashionably conservative above the ankles.
Is the shoe capsule wardrobe for everyone? Absolutely not! In fact, for many women, a minimalist collection of shoes is downright unimaginable. But if you've already embraced the capsule wardrobe concept, a shoe capsule could be the next logical step.
Do you like the idea of a shoe capsule wardrobe? What shoes would you add?
Continue reading:
Like this article? Share it on Pinterest!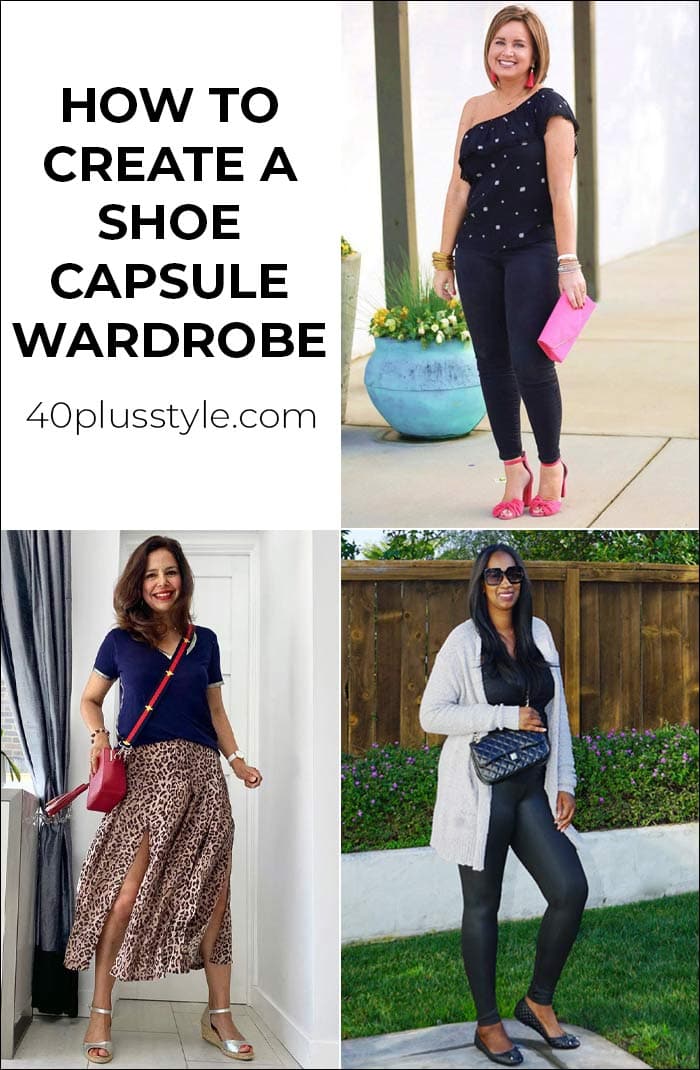 Feature image by Anita
Want to get more articles from 40+style in your inbox, subscribe here.
You can also connect with 40+style on Facebook, Instagram or Pinterest.
Support 40+style by using the links in our articles to shop. As an associate for Amazon and many other brands, we receive a small commission (at no cost to you) on qualifying purchases which enables us to keep creating amazing free content for you. Thanks!