Happy Thanksgiving! Wishing you and your family and amazing day!
Will you be shopping the Black Friday sales this weekend?
Most of the big, and small, fashion and department stores have launched their own Black Friday sales. For many of you, it's the perfect time to start or finish your Christmas shopping.
So, whether you're looking for gifts for loved ones, you want pieces to keep you snug AND stylish over the winter months, or you are trying to find an outfit to wear to your holiday parties, here are the discounts worth shopping…
Nordstrom
Nordstrom may have just had a fall sale, but it also has a Black Friday sale, with discounts of up to 60% running up to November 26. There are some of the best pieces I've seen to date in the sale from Nordstrom. In fact, if I can just have one of everything in the sale, that would be great. Please, Santa!
Here are just a few of the nicest pieces in the Nordstrom sale. I've chosen timeless pieces for your closet to ensure your sale pieces are not only discounted, but that they will see you through season after season.
Black booties
Everyone needs a pair of black booties in their closet. These ankle boots from Munro are a classic, but they're also totally on-trend as they have the reptile-skin effect at the back. They have 60% off, down to $99.90 from $249.95.
Another pair of boots, I know, but I couldn't resist including these ones from Naturalizer as I think they're such fantastic value. They are down from $209.95 to $83.98. They are in black or tan and would be a classic addition to your winter closet.
Elliott is one of my favorite brands. It's my go-to for relaxed-fit shirt dresses, and I also love the fit of its jeans. These end at the ankle so you could wear your ankle booties with them, leaving a little bit of skin showing, or wear with flat pumps or sandals.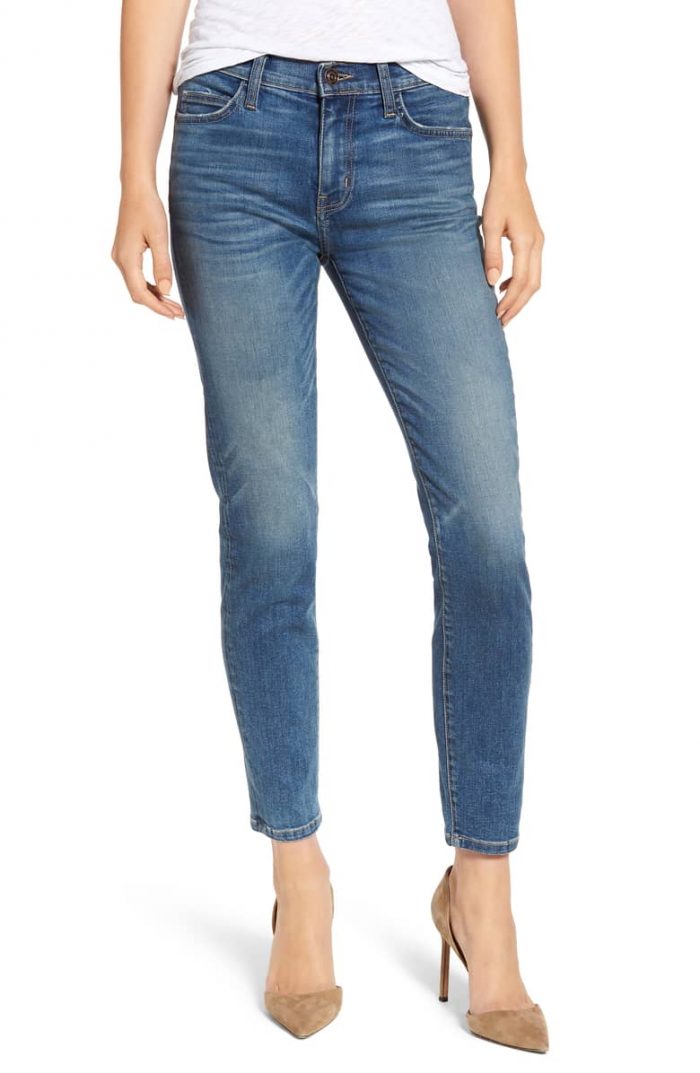 Red loafers
Loafers are very on-trend. But they can run the risk of looking old-fashioned depending on how you style them. These red loafers from Via Spiga are down from $250.00 to $99.98. They bring the loafer style up-to-date and would look great with jeans.
Denim skirt
A denim skirt is always a timeless piece to have in your closet. This denim skirt from Boden manages to be a classic yet also have unusual detailing with the side stripe. I would wear either with a plain white shirt or with a sweater.
Rust trench coat
A trench coat is another timeless closet staple, but this trench by Chriselle Lim is given an update through the rust color, which is like the meerkat color from the fall 2018 trends. This would be lovely for those of you with autumnal color palettes.
Minimalist bag
The Black Friday sales can be a good opportunity to pick up a designer piece in quality materials. This bag has a very minimalist feel to it. It's from All Saints and made of calfskin leather. With 50% off, it is now down to $188.98.
The best of the Black Friday sales
Of course, while Nordstrom can be a good go-to because of the range of brands on offer, there are some great Black Friday sales elsewhere too.
Nordstrom sister store Nordstrom Rack has a sale also running through November 26. There will be 30% off selected clearance items, as well as free shipping from November 22 through November 26. As Nordstrom Rack usually has discounts year-round, there are some good Black Friday bargains to be found.
This Theory jacket is down by 75% from $455.00 to $113.75. It would look great to elevate a pair of jeans.
You can save up to 75% off sale items and up to 25% off full-price items at Shopbop. This cashmere sweater is a total classic. It's down from $378 to $189 depending on whether you opt for gray or burgundy.
Amazon will be offering discounts for 10 days from November 16 to 26. Plus, if you are an Amazon Prime member, you'll be offered a sneak preview of any lightening deals.
Asos is due to offer 20% off everything. There is 60% off some brands.
Old Navy has announced it will be offering 50% off everything from November 21 to Black Friday, as well as bringing back its $1 socks deal.
Kohl's has a boot sale offering boots at $49.99 and under until November 18.
Macy's Black Friday sale runs until November 22. Offers are set to include designer coats for $99.99 and up to 50% off women's fashion. You may find classics like this plaid coat on sale. It also has a blue fur detachable collar so you can change the look, or wear the collar with your black biker jacket.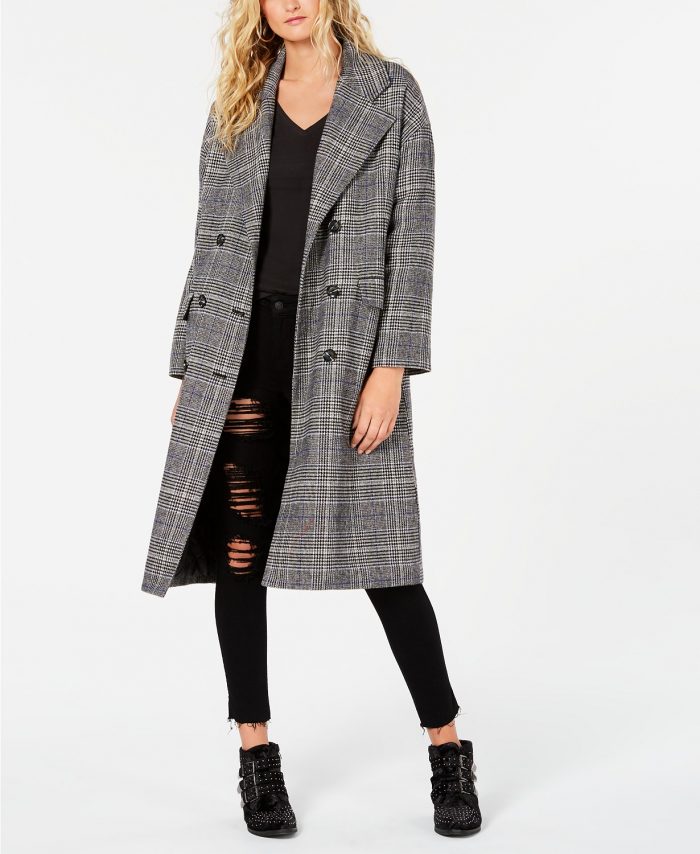 Bloomingdales will be starting its Black Friday sale on November 23.
Charles & Keith has 50% off sale items and 20% off regular items.
Chinese Laundry has 30% off sitewide apart from its bestselling items.
Cole Haan has 50% off more than 400 boot styles as well as 30% off everything else.
Gorjana is a great go-to for unusual jewelry. There's $20 off if you spend $100 from 22 November through 24 November.
Keds has 30% off full-priced orders from November 20 through November 27.
If you're looking for designer bargains, then Moda Operandi has up to 50% off.
Another place to look for discounted designer wear is definitely the Outnet. While pieces are already discounted, there's now even more off, with up to 85% off original prices.
Ann Taylor has 50% off everything.
Boden is a great go-to for wearable, quality pieces with a touch of fun. There is up to 60% off clearance.
Enjoy shopping the sales! What's on your wish list?
 Like this article? Save it on Pinterest!