Style icons can teach us about lasting style.
Especially interesting are those style icons whose style lasts forever and is still talked about. One of those style icons is Catherine Hepburn.
Why was Catherine Hepburn a style icon?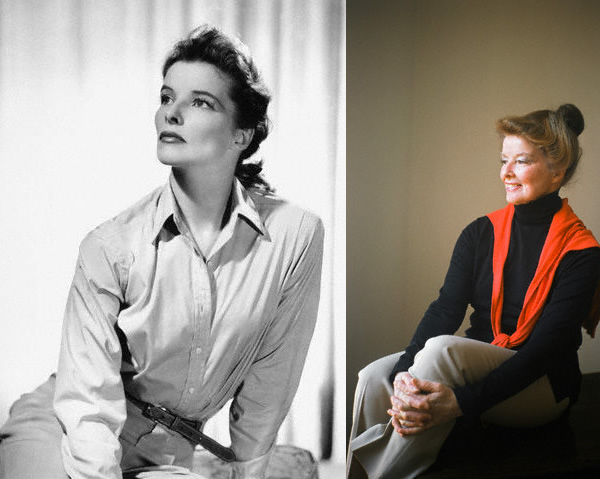 © Sunset Boulevard/Corbis © John Bryson/Sygma/Corbis
Many women that become style icons, change things or do something different. Catherine Hepburn was such a person.
She started to wear men's trousers at a time when it was very uncommon to do so. She was extremely persistent on doing so and insisted on wearing trousers both on and off set.
This was certainly not a popular choice in her time and she alienated part of her audience for doing so, even gaining the nickname "box office poison". In time though she became very popular again as people started to admire her for her fearlessness.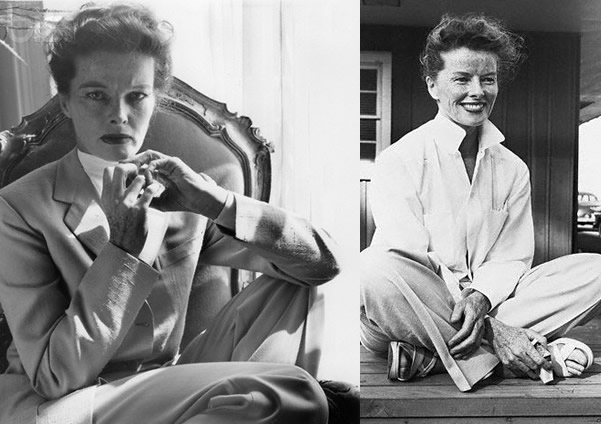 © Norman Parkinson/Sygma/Corbis © Bettmann/CORBIS
Katharine Hepburn is a true style icon who contributed towards making trousers fashionable and acceptable to women.
She was often imitated and to this day, the men's wear trend and wide legged pants and shirts are attributed to her.
In 1986 she was awarded a lifetime achievement award by the Council of Fashion Designers of America in recognition of the influence she played in women's fashion.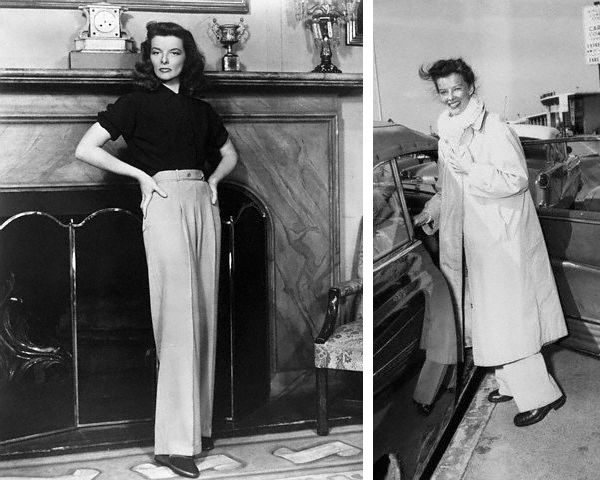 The wide legged pants and the men's look are back in trend right now and I find the combination of these pants with a nice plain shirt enormously chic. Just look how stylish and chic she looks when older, in all the images featured here.
Katharine Hepburn, the woman
Her confidence and persona also contributes to her style. I believe she was a remarkable woman and just love some of her quotes:
"If you always do what interests you, at least one person is pleased."

"I don't regret anything I've ever done; As long as I enjoyed it at the time."

On fashion: "I wear my sort of clothes to save me the trouble of deciding which clothes to wear."

On marriage: "It's bloody impractical. 'To love, honor, and obey.' If it weren't, you wouldn't have to sign a contract."

"I find a woman's point of view much grander and finer than a man's."

"Life is hard. After all, it kills you."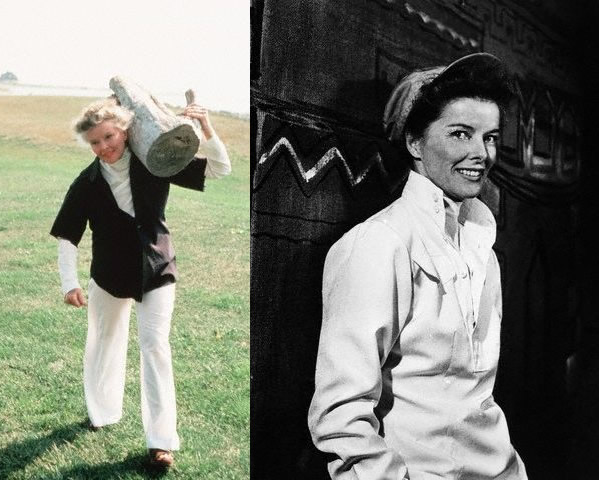 © Bettmann/CORBIS © John Bryson/Sygma/Corbis
Do you think that Katherine Hepburn is a style icon? Who are your favorite style icons?

Like this article? Save it on Pinterest!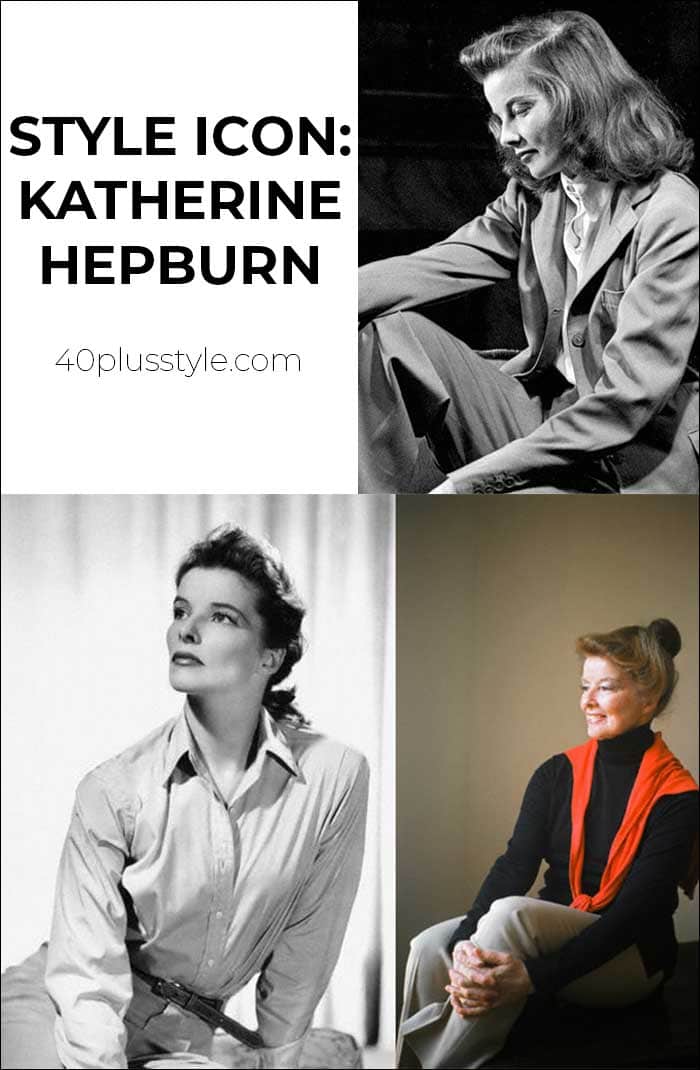 Feature image Photos by Vanity Fair
© Bettmann/CORBIS © Bettmann/CORBIS
Want to get more articles from 40+style in your inbox, subscribe here.
You can also connect with 40+style on Facebook, Instagram or Pinterest.
Support 40+style by using the links in our articles to shop. As an associate for Amazon and many other brands, we receive a small commission (at no cost to you) on qualifying purchases which enables us to keep creating amazing free content for you. Thanks!