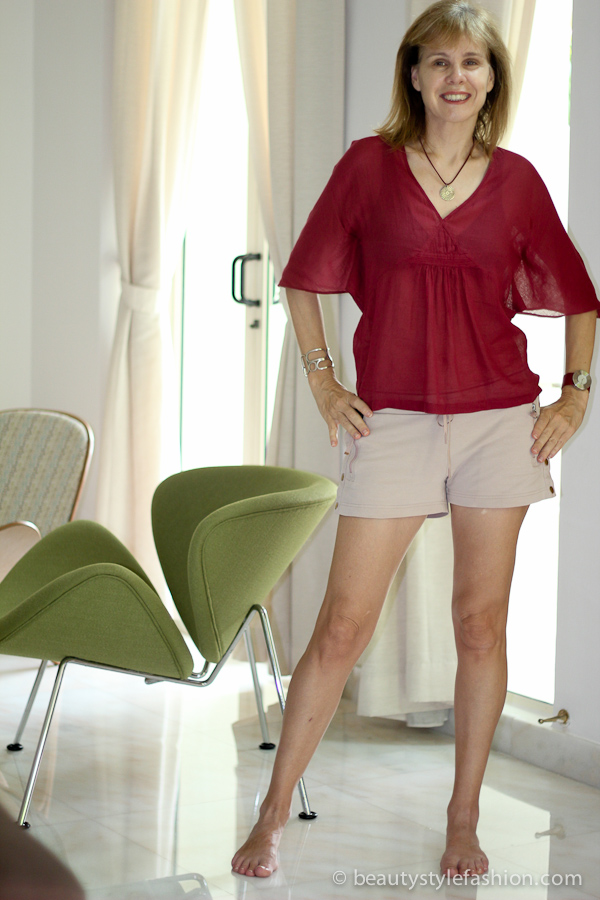 I came across this blog post on showing of your shorts and funnily enough I had already taken photos of me wearing shorts before so I thought that this was a good opportunity to show them off.
For me wearing shorts is actually a daily affair. I live in Singapore where it's hot, hot, hot. As I spend a lot of time for work behind the computer, my 'office attire' of choice is shorts and a t-shirt.
The shorts from Stella McCartney's for Adidas collection I'm wearing below are my favorite shorts, but they are getting very old. They have become discoloured from all the washing and the buttons at the side are actually supposed to be the same colour as the shorts!
I should have taken some shots from behind, because that's where this short really shines with all the very original details.
For lots more info on short, check our detailed guide on the best women's shorts and how to wear shorts over 40
I found the light red top at a store on holiday in Bali.
Shorts: Stella McCartney for Adidas
Top: found in a shop in Bali
Shoes: Joyca, recently bought in Vancouver Canada