Lorraine is one of 40+Style's super stylish readers and guest contributors and she recently attended a wedding in South Africa. She asked me if I would be interested to receive pictures of the wedding and what 40+ women wore. My reply was a wholehearted YES as I always get asked for ideas on what to wear to a wedding.
I always refer them to my article How to dress when you are the mother of the bride (or groom) where I share my best tips and show you some examples of dresses available in stores.
However, nothing beats real-life examples of 40+ women. So thank you Lorraine for sharing these images with us and telling us a little bit about the wedding as well!
A wedding in South Africa
When my cousin Robyn invited me to her wedding in April I jumped at the chance to visit South Africa for the second time.
Robyn is the daughter of my father's brother Tony, and he and his wife Avril welcomed me into their Johannesburg home for the week preceding the wedding. Apart from a sightseeing trip to the Cullinan Diamond Mine, the week was filled with preparations. As the maid of honour arrived from Australia and one of the bridesmaids from Thailand, the house filled up, excitement mounted and last minute hitches were overcome.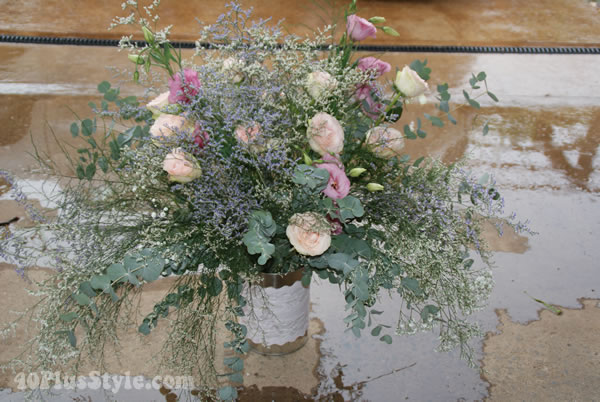 Preparations were made all the more challenging as the wedding was held at the Black Horse Estate in Magaliesburg located about an hour outside Johannesburg. Set in the beautiful Zeekoeihoek valley on the edge of the Magalies river it was originally a stud farm; it now offers an artisanal craft brewery, food and accommodation.
Robyn had a very clear vision of how she wanted her wedding to be – natural, beautiful, relaxed and personal – and had thought everything through to the very last detail. Many of the finishing touches had to be transported there. As close friends and family arrived the day before the wedding, everybody mucked in – I helped with the flowers and table settings – and the rehearsal was finished off with an evening braii (BBQ).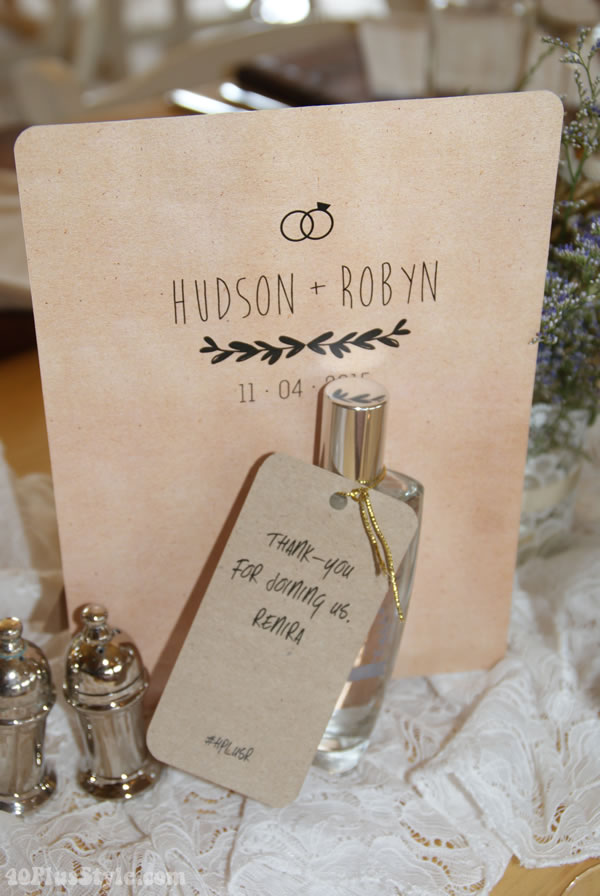 The dress code for the wedding was 'smart/casual' and I had a vision of the dress I wanted to wear – something floral, preferably with roses, and pink. I found the perfect one – a silk dress by LK Bennett, a top end high street label here in the UK. The weather (South Africa was going into winter) required something warm, so I chose a cardigan rather than a jacket.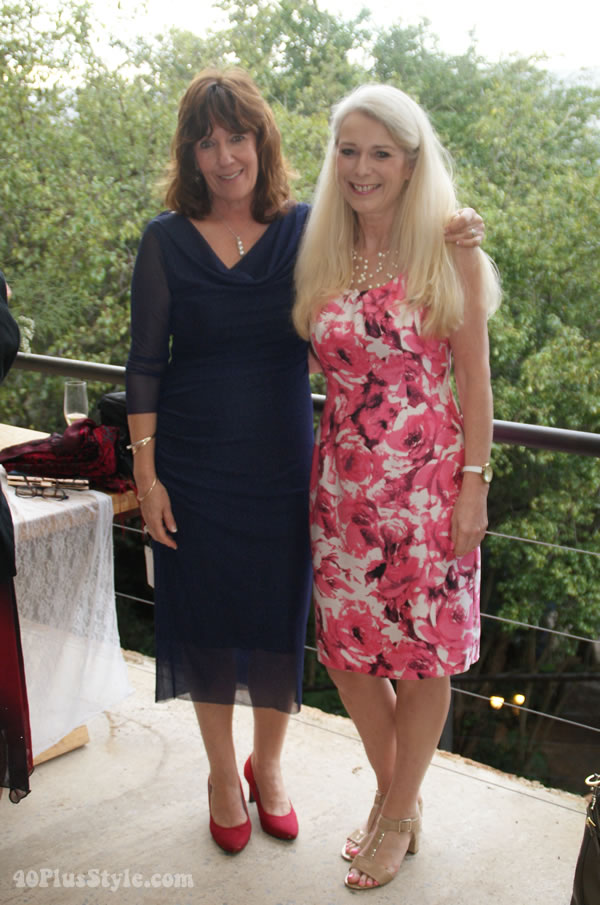 Here is what other 40+ women wore.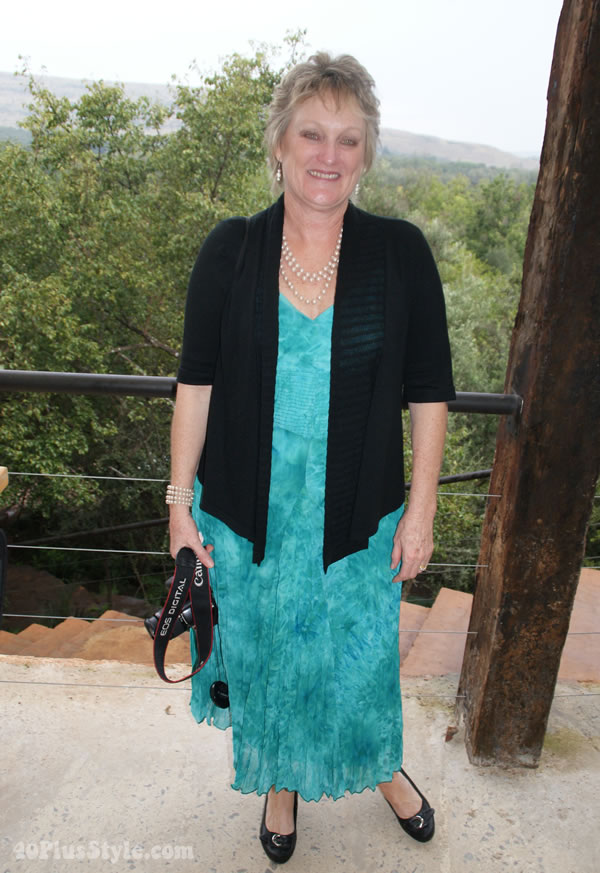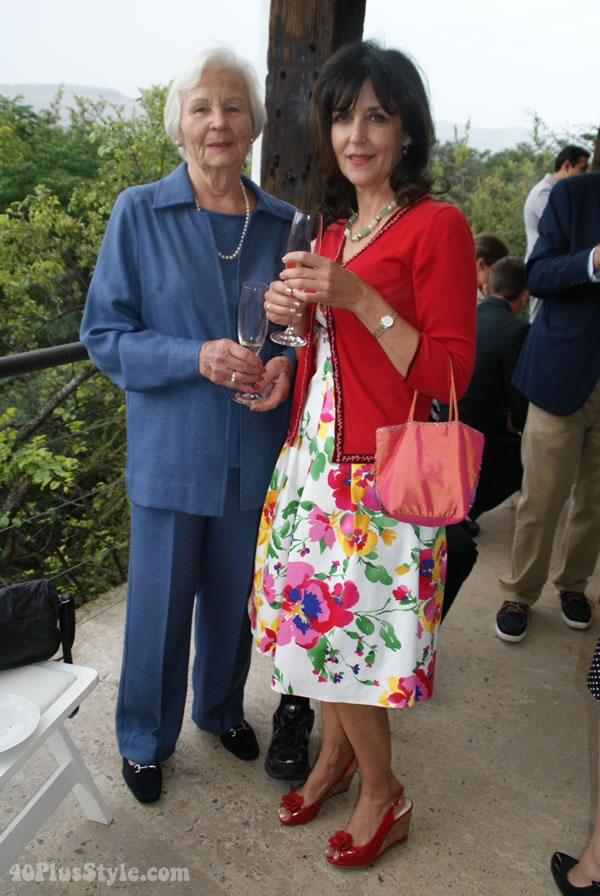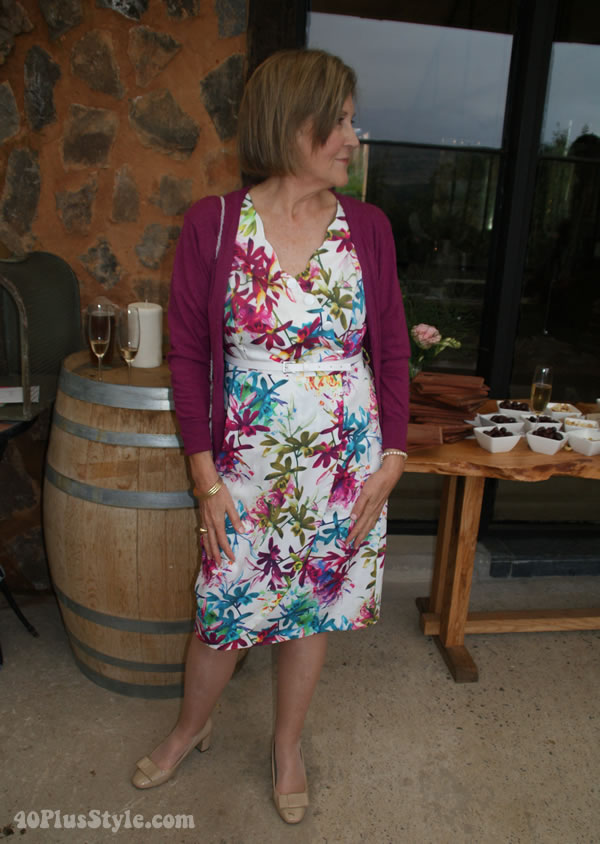 On the day of the wedding day I had lunch with my uncle as the other guests arrived and then we got ready for a perfect wedding, filled with love and laughter, for a lovely couple, Robyn and Hudson.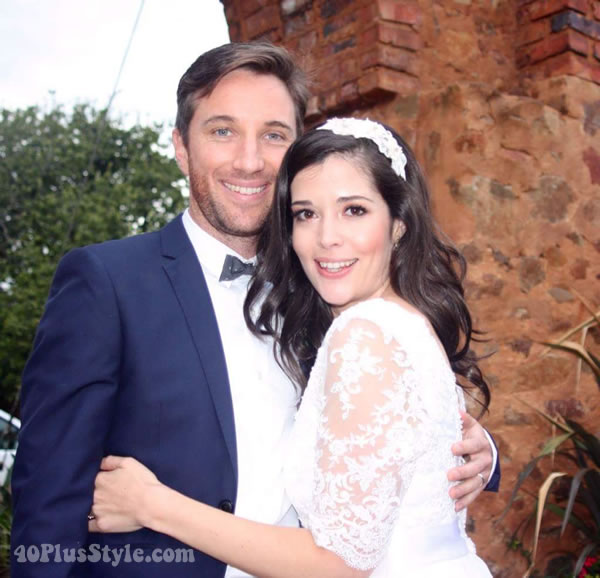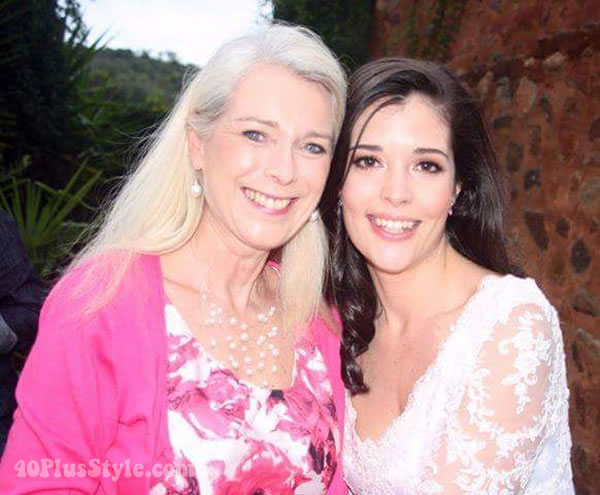 Note from Sylvia: Thanks again Lorraine for this lovely report. You and all the other women looked superbly stylish. I love how so many of you embraced color and print. The bride and groom looked stunning too.
Congratulations to the bride and groom. I wish you a joyful and loving time together.
To all the lucky mums who have weddings of their sons and daughters coming up, congratulations too. I think this article has provided you with lots of great inspiration on what to wear to the wedding! If you like to share your images too, I would love to receive them.
Want more tips on what to wear to a wedding?
What would you wear if you had a wedding coming up?

Article and photos by Lorraine who is 54 and lives with her husband in a rural village in England.  A former director of a public relations agency, where she managed the corporate communications division, Lorraine is now on her second career as a garden designer. She also grows and sells plants.  Lorraine enjoys the theatre, reading, crafts and travelling – particularly to South East Asia – and clothes. You can find other contributions from Lorraine here.
Want to get more articles from 40+style in your inbox, subscribe here.
You can also connect with 40+style on Facebook, Instagram or Pinterest.
Support 40+style by using the links in our articles to shop. As an associate for Amazon and many other brands, we receive a small commission (at no cost to you) on qualifying purchases which enables us to keep creating amazing free content for you. Thanks!