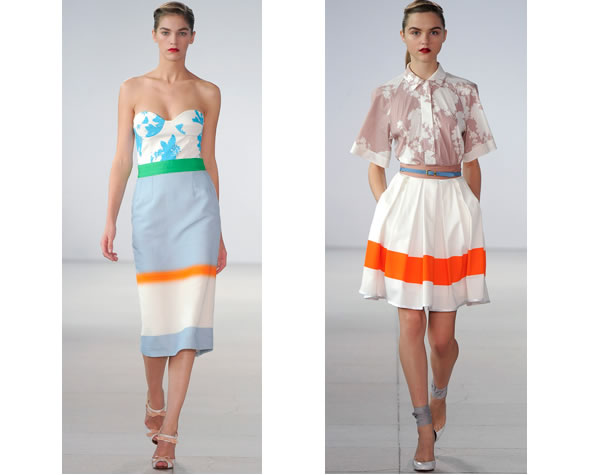 As I mentioned in earlier posts, I love the new pencil skirts and glamorous 40s look. So with high expectations, I visited some shops today to see if I could score some good outfits. Of course I tried on several pencil skirts but came away quite disappointed.
They either did not fit properly (it's quite hard for a not perfect over 40 body to get the right fit for this kind of skirt!) or they were made of a too thick material, or had polyester lining inside. All of which is not good here in Singapore, as it gets very hot and a polyester lining is the last thing I want.
On top of that you become very aware of any bulges or imperfections on your body that are clearly highlighted when wearing pencil skirts. Now, I know I'm not fat, but even thin ladies my age will have certain fat bubbles that are not flattering. Of course I could wear shapewear to cover all that up, but that adds an extra layer of cynthetic, and therefore discomfort to the outfit.
So after all this, I kept asking myself. How much am I prepared to sacrifice comfort to achieve the style that I like? Or will I sacrifice on my ideal style at any particular moment and go for a more comfortable look (which for me would be a flowy dress or skirt). I haven't made up my mind yet.
Of course in some cases you do not have to sacrifice style over comfort. In the above image for example, both outfits look very stylish to me. But the outfit on the right would be much more comfortable to me than the one on the left. The question is: if I want the style on the left, am I willing to sacrifice my comfort level?
What do you think? Do you choose comfort over style at all times? Or is style and fashion more important?
All the best,

Image by Style.com from the Jonathan Saunders 2011 spring collection