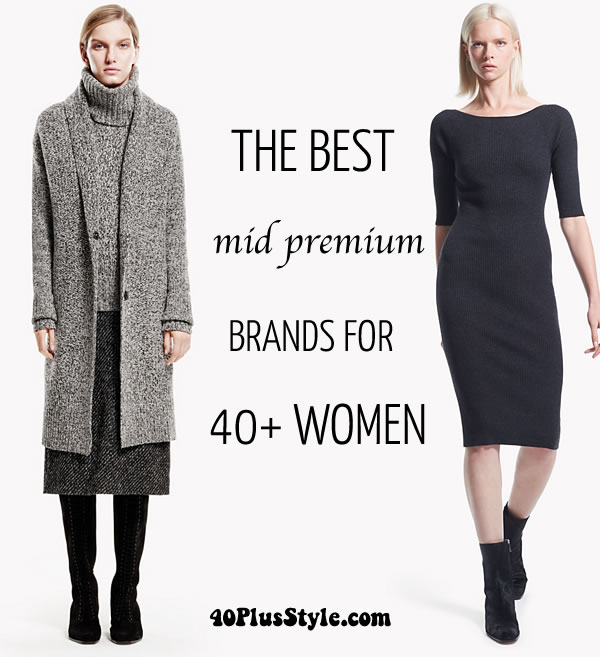 Quite a few women are looking for good mid premium brands. Those brands that are not super expensive like Chanel or Armani but still offer superb design and quality. Prices range within the $200 – $700 range.
Here are some brands that I discovered and loved in the US.
Tibi
Georgia girl and founder of Tibi, Amy Smilovic started the line almost 20 years ago in 1997. Her goal was to offer contemporary fashion that was more affordable than the high fashion runway lines. Her line became famous for a collection of feminine, printed silk scarf skirts. But she struggled against the cheaper, fast fashion companies like H&M and Zara, who were her competition at the time.
She decided to simplify Tibi into a more select collection of relaxed, luxurious and feminine pieces and stopped focusing on competing with the big discounters. Her husband and her still run the line together. Their focus on a simple, small collection for their niche customer has taken the brand to the next level.
I like almost everything from this brand, so it's probably a good thing that there is no local store here… Here are some of my favorite pieces from their current collection.

Michael Michael Kors
Michael Kors has three brands targeting different price points. The high-end Michael Kors is the most expensive, while Michael Michael Kors is the mid-priced line of quality and fashionable sportswear, shoes, bags and other accessories. It's the most popular of the Michael Kors range. The best part of his mid premium line is the variety of sizes available that go from petite to plus size.
Michael by Michael Kors pieces are classics that offer a lot of value. They can mix with cheaper pieces to add luxury to the look, or mix with higher end designer items from Chanel or Armani and still look great. Michael Kors has really done a great job with his mid premium shoes and handbags. Even the highest of stilettos are well thought out and surprisingly comfortable.
Check out some of my favorites.

Theory
The New York fashion brand is based on women's and men's contemporary fashion. Founded in 1997, the main feature is the clean lines and simple, well tailored clothing for intelligent, global minded customers that live a busy life. Although it's mid premium, every piece feels luxurious.
What makes Theory most successful for women that appreciate good, wearable clothes is Theory's embrace of trying new fabrics. They were the first line to weave Lycra into other fabrics, creating slimmer, more comfortable shapes. Theory's signature "stretch" fit developed a cult following for women looking for comfort and style all in one. The Theory pant became a must-have for every woman's wardrobe.

Equipment
Started in 1976, the line became a global brand thanks to the perfectly tailored, menswear inspired shirts for women that the line is famous for.
Their venture into other pieces like dresses and knitwear is just as successful as their initial tailored shirts. Equipment pieces have an easy but slightly edgy feel to give you a more urban vibe. If you're looking for pieces that add a more effortlessly chic look into your wardrobe, this is a good fashion line to work in.

Which are your favorite mid premium brands?