Tilda Swinton is one of my style icons. Although I am not that familiar with her work, I am fascinated by the way she looks. She is just so different than anybody else! I love how strong,  authentic and natural she looks. I can't believe she is already 50 years old!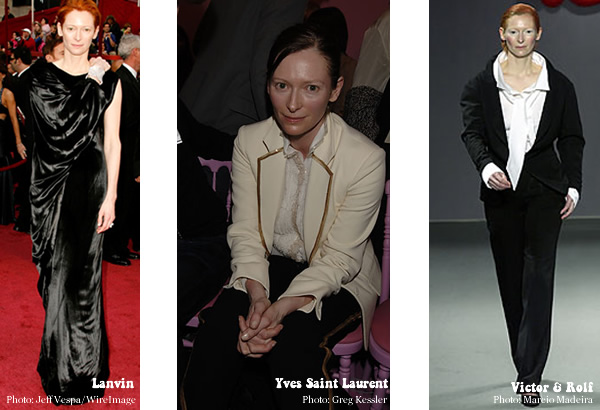 She embraces fashion and can often be seen in the most style forward outfits. She champions the androgynous style but also looks stunning in a ball gown. I love how she looks in a suit, and adore her in that Pringle of Scotland outfit below left.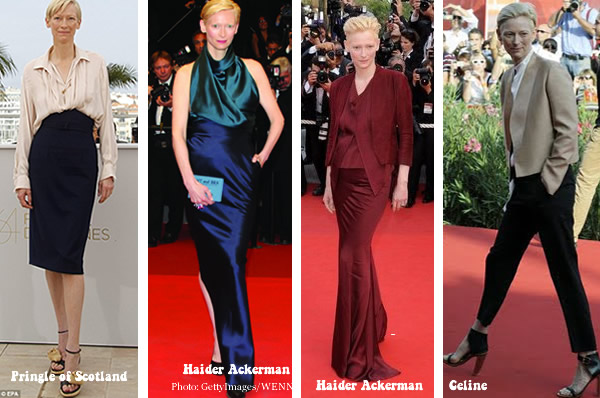 I think we will see a lot more of her. I sure am looking forward to seeing her on many more red carpets so I can marvel at her style.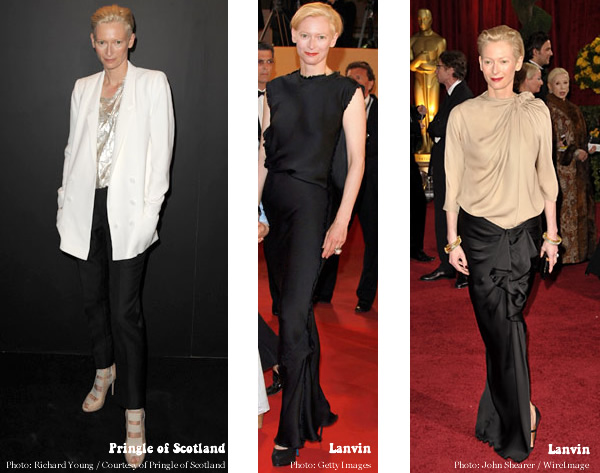 How do you feel about Tilda Swinton and her style?

Like this article? Save it on Pinterest!