"Fashion fades, only style remains the same." Coco Chanel
It seems that I see Coco Chanel everywhere these days. She is always present in every style book I read, other fashion bloggers refer to her style in their outfits and her nautical style with stripes is very much on trend. I too am inspired by her enduring look, which has only been intensified since seeing the film Coco & Igor last weekend. Apart from a gripping story, the film also features many beautiful outfits.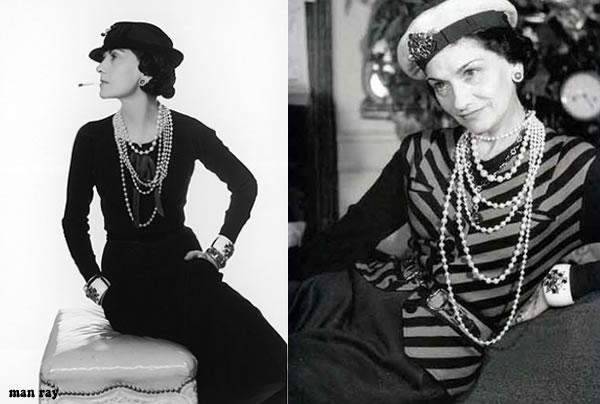 I thought it was about time to profile one of my favorite style icons and find out what made (and still makes) her so special in terms of style. One of the things that makes Coco Chanel's style so special, is that her clothes are still modern today. While watching the film, I was left wondering how many of the clothes were copies of true things she had worn or if they had been adapted and modernised for the film.
In any case, the clothes exuded style and class and appeared to be timeless. They were actually created with a team of designers who received the collaboration of Chanel's current designer: Karl Lagerfeld. They put themselves in Coco's shoes and tried to imagine what she would wear. Have a look at some of the original costume sketches of the garments that appear in the film. If you like to read more about this check out this page.

Coco's style
Coco Chanel stuck to one particular style throughout her life, thereby creating a very distinct signature style.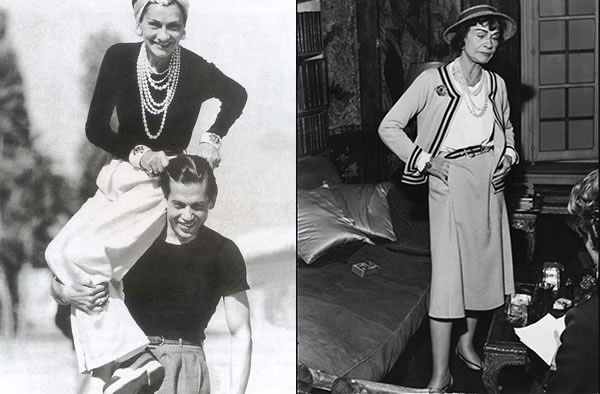 Some characteristics of her style include:
Simplicity, elegance and comfort: the key elements of her style
 Black and white: colors she often stuck to
Nautical: many garments were inspired by sailor and nautical themes and often featured stripes
Men's wear: she had an ability to transform men's wear into elegant and comfortable feminine clothes
Lots of accessories: large and plentiful fake pearl necklaces were often featured in her outfits
The little black dress: Chanel has been credited as the 'inventor' of this wardrobe staple in 1926
Focus on style and not trends
Iconic Coco Chanel designs

Some iconic Chanel designs and products include:
Coco Chanel quotes
Apart from the famous quote that I mentioned above there are some more quotes from Coco Chanel worth mentioning:
"Fashion is not something that exists in dresses only. Fashion is in the sky, in the street, fashion has to do with ideas, the way we live, what is happening."

"In order to be irreplaceable one must always be different."

"A girl should be two things: classy and fabulous."

""The best color in the whole world, is the one that looks good, on you!"

""The best color in the whole world, is the one that looks good, on you!"

"As long as you know men are like children, you know everything!"

"A woman is closest to being naked when she is well dressed"
I am truly inspired by some of her iconic designs and aim to infuse a little more Chanel style into my wardrobe.


What do you think about Coco Chanel and her influence on style? Do her designs still inspire and influence you?

Like this article? Save it on Pinterest!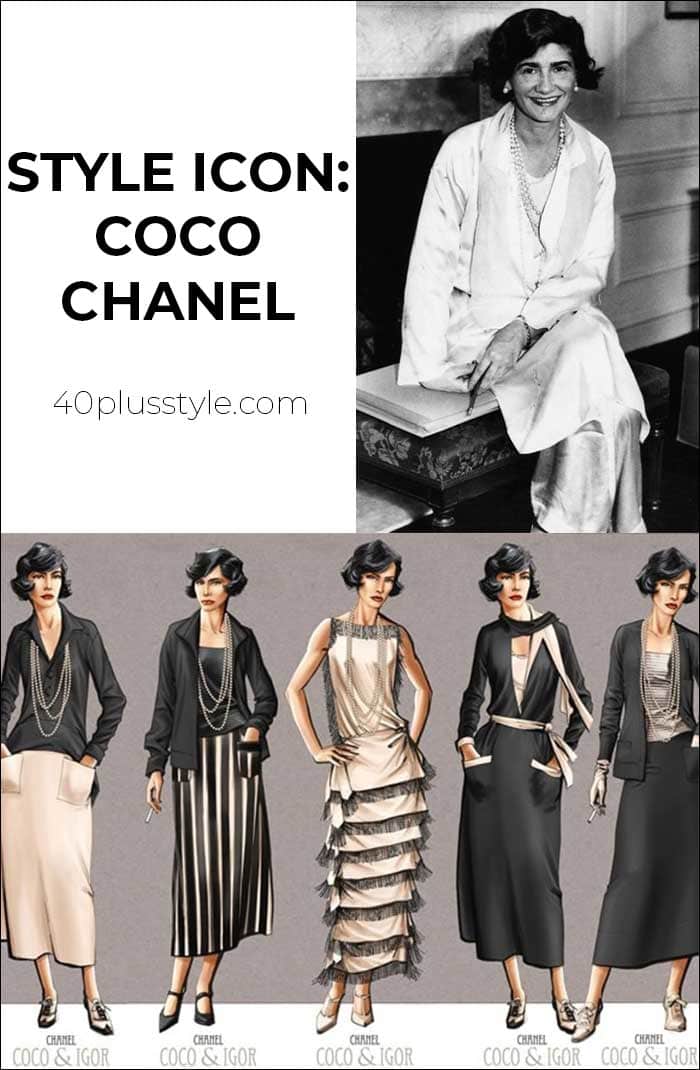 Feature image by Vogue
Want to get more articles from 40+style in your inbox, subscribe here.
You can also connect with 40+style on Facebook, Instagram or Pinterest.
Support 40+style by using the links in our articles to shop. As an associate for Amazon and many other brands, we receive a small commission (at no cost to you) on qualifying purchases which enables us to keep creating amazing free content for you. Thanks!