The weather in the Norhern hemisphere is getting colder and coats are becoming a necessity. Here is inspiration from the streets of New York to inspire your winter coat outfits! 
1. Elegant and feminine
2. Layering textured pieces

3. Soft pastel pink

4. Short coat with textured collar

5. Blue draped poncho

6. Glamorous red
7. Chic cape coat

8. Neutral wrap coat

9. Practical black

10. Chic grey cocoon coat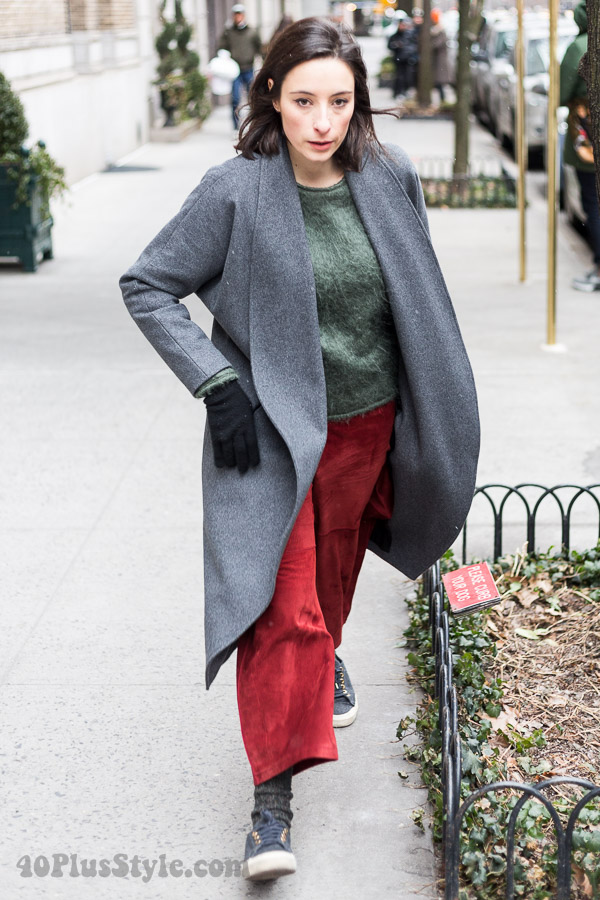 For more inspiration on how to create outfits for the colder season, you may like to visit 5 outfit formulas for winter and the best coats for fall!
This is only part 1 in a series of featured coats. Stay tuned for more textured coats and printed coats in the coming weeks!
Looking for a coat yourself? Here are some options inspired by these looks.

Which of the featured coats is your favorite?

Photography by Denton Taylor
Article contains affiliate links