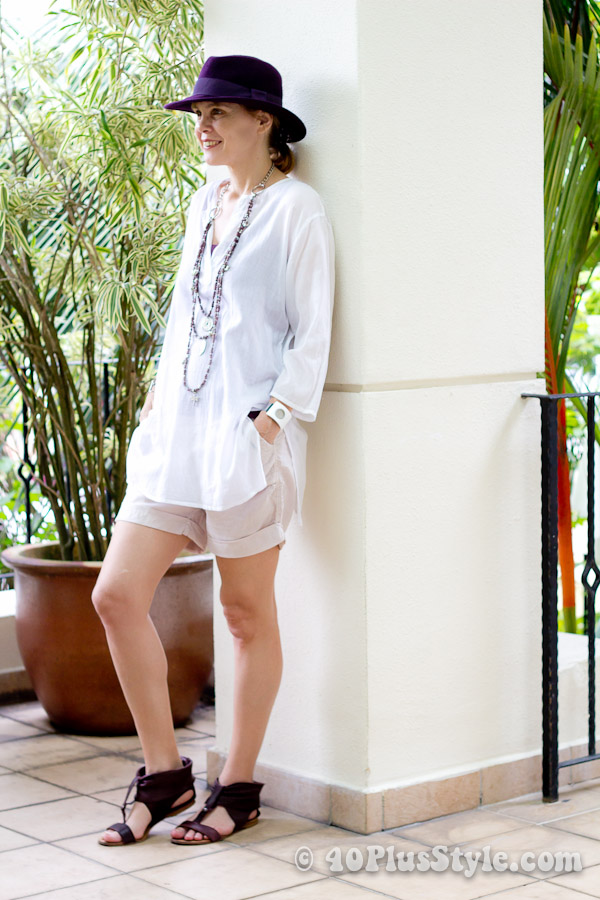 Continuing with my (beach) holiday outfits which (hopefully) will serve as inspiration for your own holiday outfits, here is another version of my 'relaxed' shorts. A little more dressed up this time with the hat, necklace and shoes. There is a lighter purple tank underneath, so it's easy to take off the second blouse layer. I always like to dress in layers, as I'm easily cold and I always like to have some extra cover. I also like to cover my back and arms for sun protection reasons. The blouse is so thin, that it doesn't really make the outfit that much hotter and at least I'm protected from the sun.
Update: here are all the other outfits for this beach holiday outfit 2012 series
What is your go-to outfit for the beach?

Related posts: