When was the last time your wore a headband? Was it when you were a child, or have you embraced the current headband trend? Let's take a look at how to wear a headband over 40.
It can be a tricky look to get right as wearing a headband can end up looking too childish, or as if you're stuck in the 1980s when headbands were last on trend. Below, you'll find inspiration on how to wear a headband in a modern way.
Why wear a headband
There are plenty of reasons to wear a headband this season. A headband can add an on-trend element to your existing looks, or tie in the colors in your outfit.
It can keep your hair in place, or act as an alternative to a fascinator or hat at a formal event. Or, a headband can keep you cool or keep your hair off your face while you apply your make up.
Depending on the style you choose, a headband could be the perfect finishing touch to a preppy, bohemian or classic outfit.
You'll see from the catwalk images (below) that headbands of al styles, whether thin or thick are on trend right now…
Headbands on the runways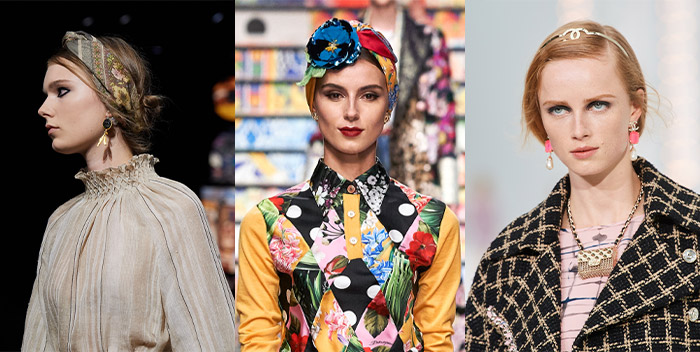 Christian Dior – Dolce & Gabbana – Chanel
Headbands have been on trend for the past year or so now, and they aren't going anywhere for summer 2021. You can see from the summer 2021 catwalks that they are still very much in style.
Styles of headband to choose
There are many different styles of headband you could choose. Let's look at some of the most popular:
Knotted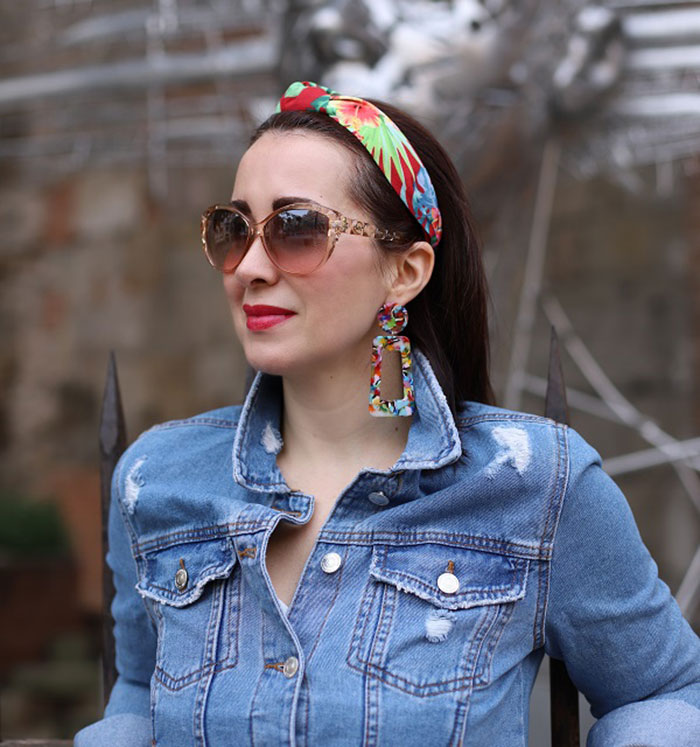 A knotted headband, particularly in a print, is very much on-trend, and is a great way to add elegance to a formal or informal outfit.
Patricia (above) mixes casual with formal by wearing her headband with her denim jacket.
Steal her look with this similar knot headband, earrings, sunglasses and denim jacket.
Madewell knotted covered headband
Scarf print
Scarf print has been seen on the clothes of the designer runways for a number of seasons, and has now made its way to the headband trend.
Eugenia Kim print padded headband
floral
When choosing a print, flowers are a timeless option that can be perfect for spring and summer.
pearl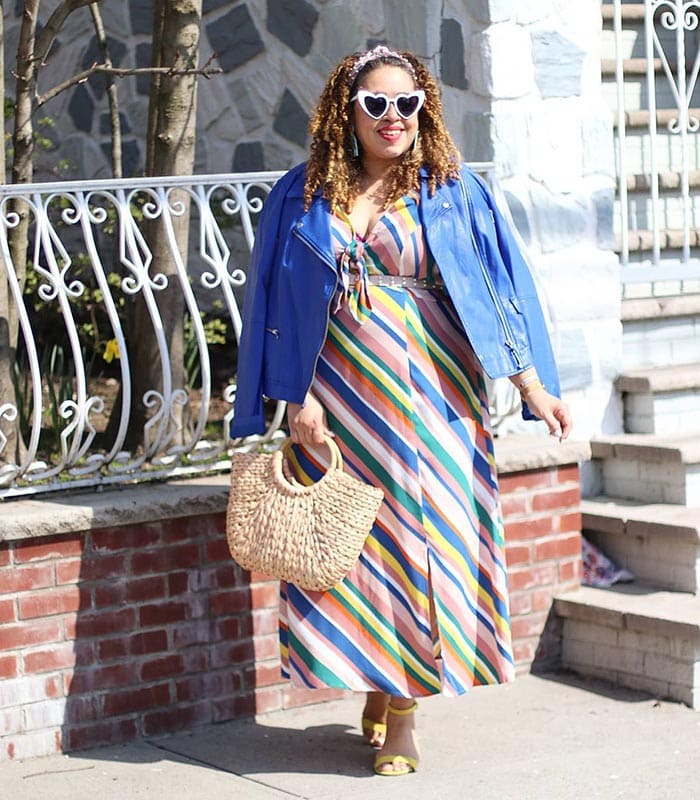 Pearls were seen on many designer catwalks this season, including at Chanel and Miu Miu.
Sandra (above) pairs a pearl studded headband with a dress and moto jacket from ELOQUII.
Compete her look with this similar headband, tote, sandals and sunglasses.
Tasha imitation pearl headband
skinnY headbands
You have the option to choose thin or wide when looking for headbands, and you can opt for a style that is flat to your head or which has some height. The skinny headband (below) is a subtle way to wear the headband trend.
metal
Metal shades of gold and silver always compliment any outfit. You could match your headband to your jewelry.
braided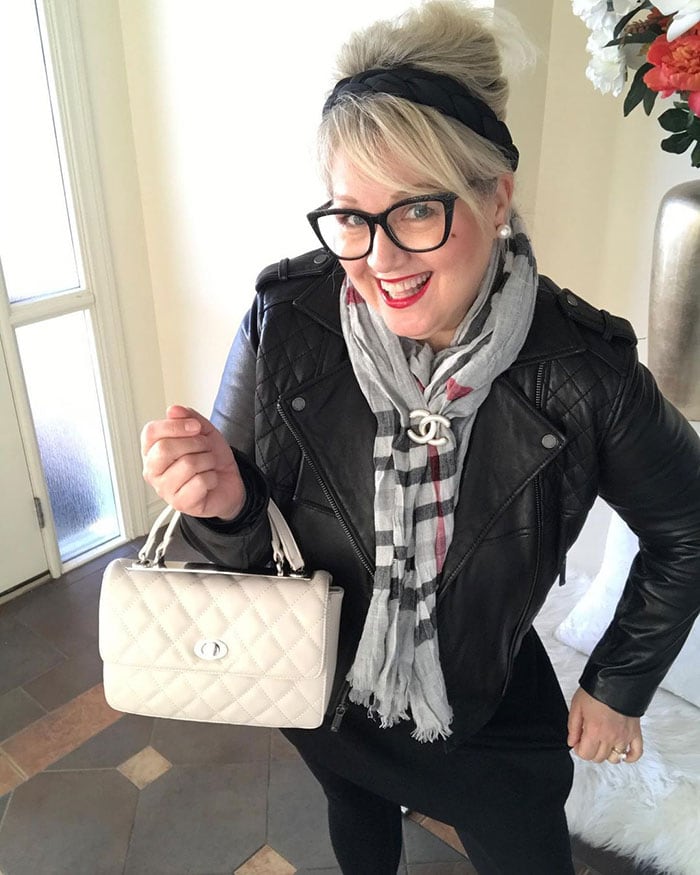 Veronica (above) adds a stylish element and keeps her hair in place with her headband.
Check out this similar headband, moto jacket, leggings, handbag, earrings, eyeglasses and scarf.
leopard
Leopard print is one of those perennial prints that will never date so is a safe option if you want to wear your headband for a number of seasons.
padded
Padded headbands were particularly on trend in the 1980s when they were spotted on Princess Diana and the Duchess of York. They're now just as popular among younger royals including Kate Middleton.
BP. textured velvet padded headband
satin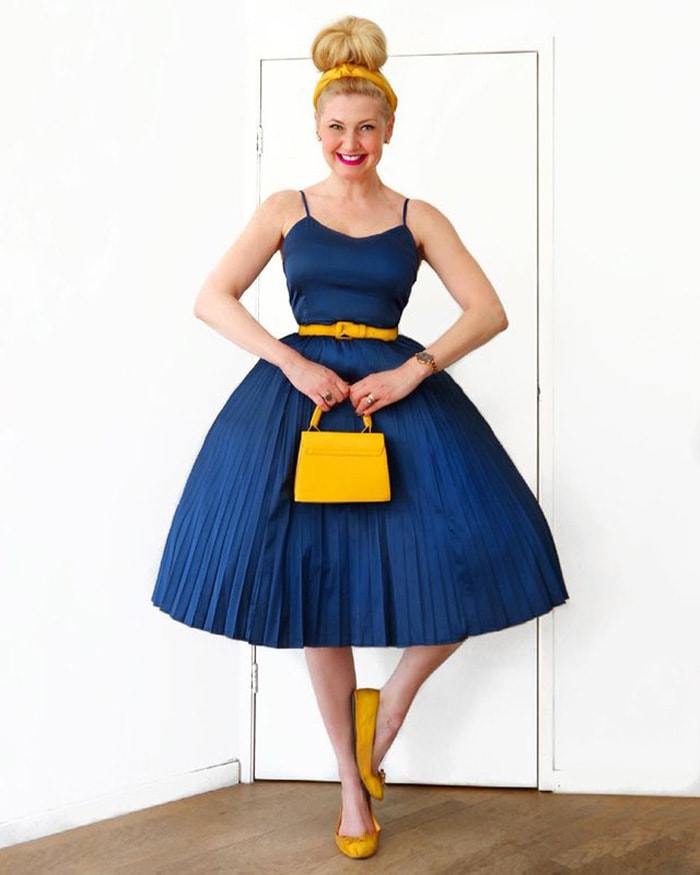 To add a feeling of luxury to your outfit, you could opt for a material such as satin or silk.
Carin (above) matches her satin headband to the rest of her accessories.
Check out this blue dress that you can wear with this similar headband, handbag, flats and belt.
emebllished
If you want to make sure your headband stands out, you could choose a little embellishment. The Alexandre de Paris headband (below) is finished off with a little crystal accessory on the side.
Alexandre de Paris crystal embellished headband
Adjustable headband
While most headbands will fit most head sizes, if you want to be sure your headband is comfortable and secure, you could choose one with elastic.
France crystal adjustable headband
amazon options
If you want to try out the headband trend without spending too much, or you know that you already love wearing headbands and you want a number in different colors, Amazon has some stylish options at the moment…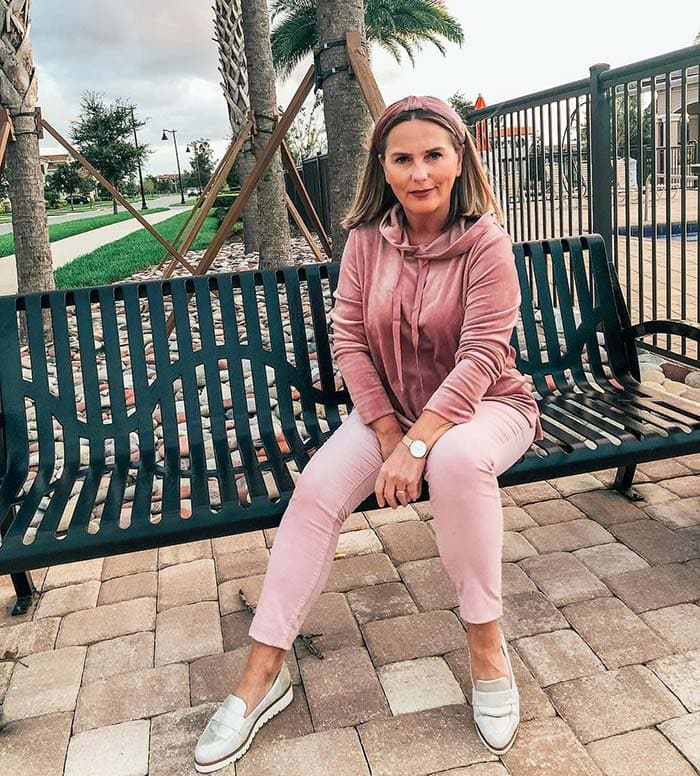 Jona (above) matches her headband to the rest of her pink outfit.
Get her look with this similar velvet headband, hoodie, pants and loafers.
Pearls, knots and padding
The Allucho headbands (below) combine three different trends in one, and have good reviews from women who say they are comfortable to wear and stay in place.
Allucho 4 pack velvet wide headbands
Skinny headbands
If you prefer a more subtle take on the headband trend, a skinny style in a neutral shade may be the perfect option.
WILLBOND 6 pack teeth comb skinny headbands
Knotted headbands
If you want a variety of headbands to wear during the coming summer months, the patterns and colors in the multipack (below) should go with all of your outfits.
Turban style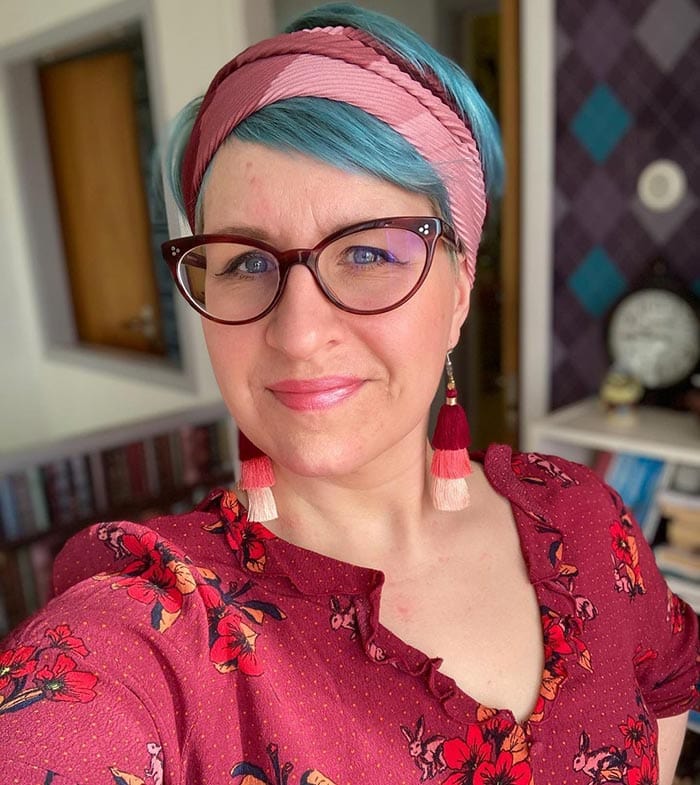 Lotta (above) matches the colors in her headband to her earrings.
Recreate her look with this similar turban, tassel earrings, eye glasses and blouse
The wrap headbands (below) would be ideal to wear for exercising or with your casual outfits.
Huachi knotted stretch turbans
Crisscross headbands
Another stretchy option for you, the crisscross headbands (below) come in a four pack of different floral prints. Reviewers say they are good quality and the wide back helps them stay put all day.
ELACUCOS 4 pack criss cross headbands
Wide headbands
If you like a wider option to keep your hair off your face, the four-pack below might be the answer. Reviewers say they work well for thick hair.
Boho style headbands
If you love a bohemian look, the stretch headbands (below) which come in a range of prints should complete your outfits perfectly.
Scarf style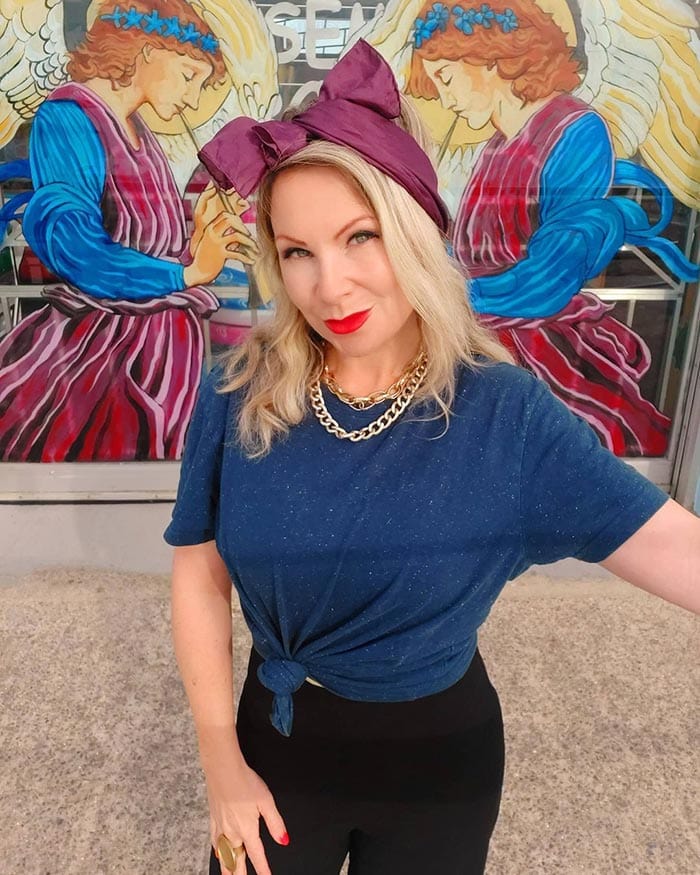 Charlotte (above) wears her scarf as a headband.
Recreate her look with this similar headband, shirt, leggings and necklace.
Or you could choose the twist bow headbands in a range of patterns and prints (below).
Yeshan twist bow wire headbands
Do you already have a headband or two in your accessory collection? How do you wear yours?
Continue reading:
like this post on how to wear a headband? share it on pinterest!
Feature image by Sandra
Want to get more articles from 40+style in your inbox, subscribe here.
You can also connect with 40+style on Facebook, Instagram or Pinterest.
Support 40+style by using the links in our articles to shop. As an associate for Amazon and many other brands, we receive a small commission (at no cost to you) on qualifying purchases which enables us to keep creating amazing free content for you. Thanks!