Using eyeliner really isn't all that difficult – if you've got the right kind of eyeliner and the right bag of tricks. Discover how to apply eyeliner after 40 in this article.
You will also discover the best eyeliner for women over 40 to add to your make-up bag.
How to apply eyeliner after 40
Let's start with how to apply your eyeliner to get the best results before we move onto recommendations for the best eyeliner for older women.
Eyeliner Preparation
1. Prime
Prepare your eyes with an eye primer. This will create a more even and smooth base for your eye makeup and make sure your eye liner stays put. The Urban Decay eye primer (below) comes with a sponge applicator that makes it easy to put on. Reviewers say it makes your eye make-up last all day.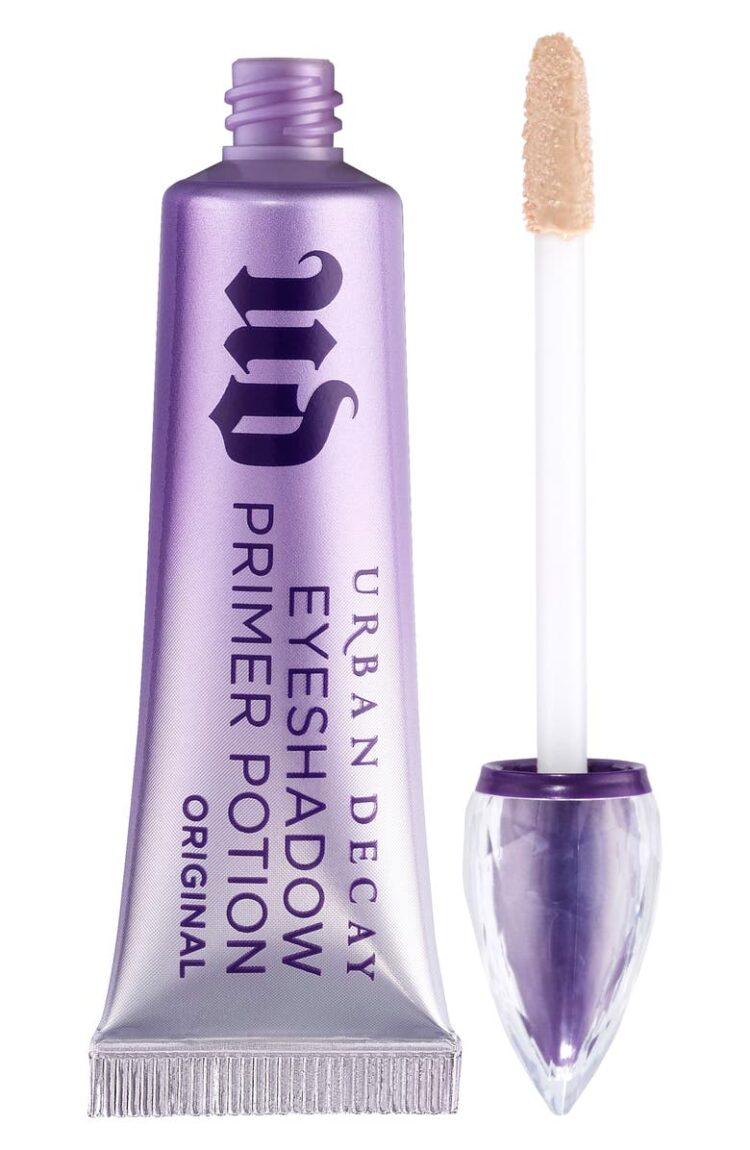 Urban Decay Original Eyeshadow Primer Potion
You can also try the Urban Decay Anti-Aging Eyeshadow Primer Potion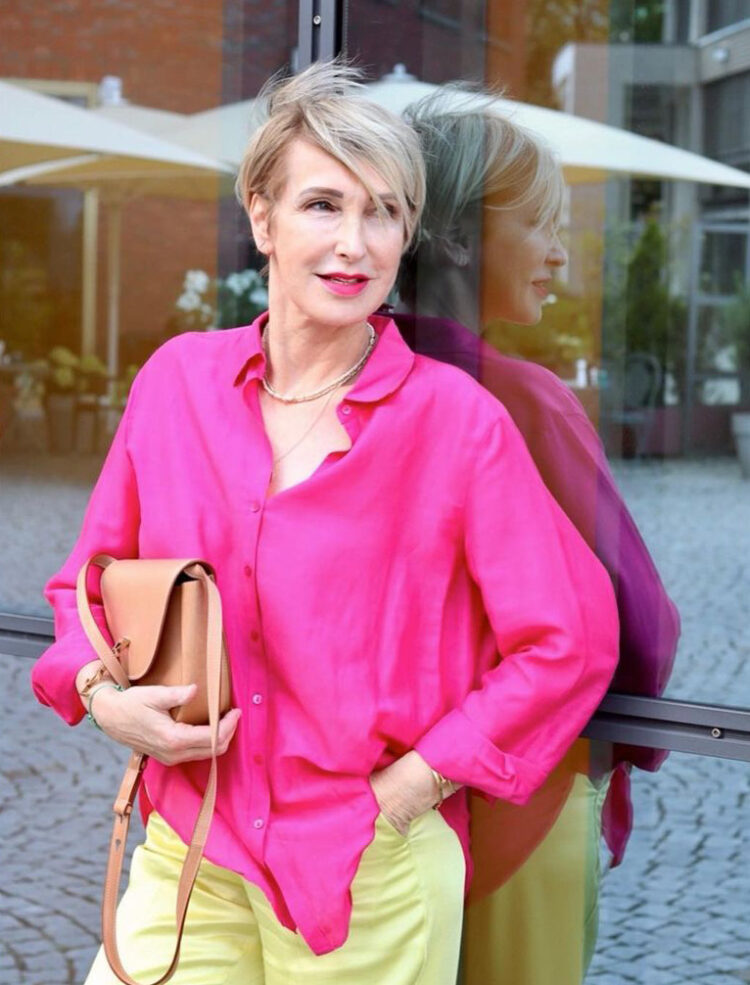 Claudia @glamupyourlifestyle above (read her style interview here) opts for subtle eye make-up with eyeliner on her upper lids, and matches her lipstick shade to her shirt.
Here is a list of our top picks of the best primers and foundations.
2. Eyeshadow
Put on your eye shadow before your eyeliner. This will help the liner stay in place and prevent that smudging that makes your eyes look shadowed and messy.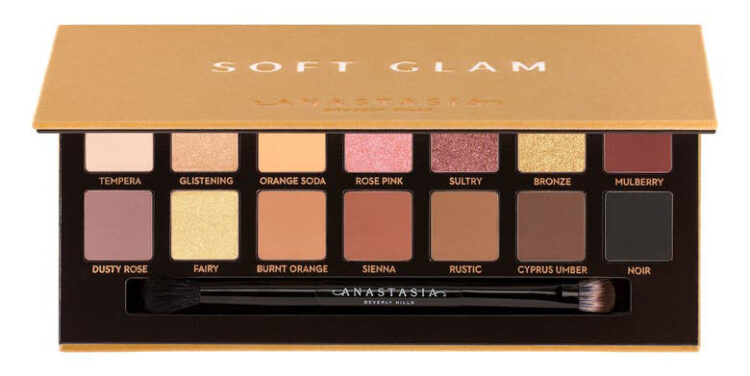 Anastasia Beverly Hills Soft Glam Eyeshadow Palette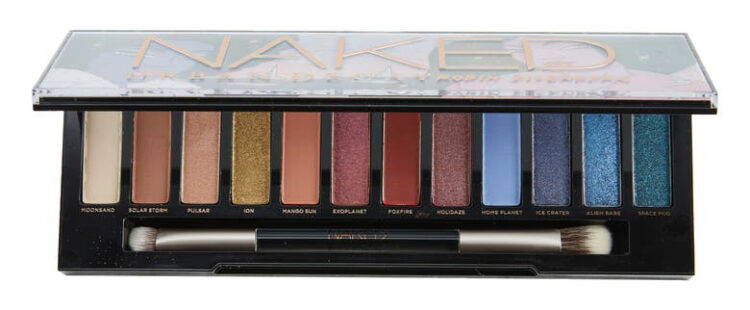 Urban Decay Naked x Robin Eisenberg Eyeshadow Palette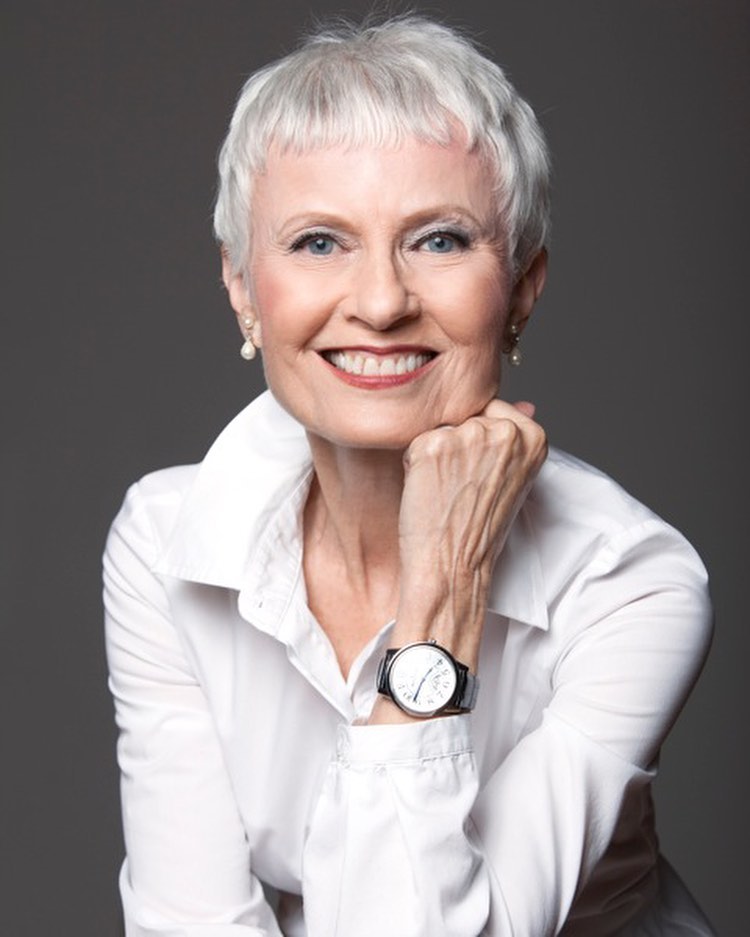 Judith @stylecrone above (read her style interview here) chooses a subtle shade of gray eyeshadow and adds a slick of eyeliner.
Choosing an Eyeliner
Let's move onto the best eyeliner to choose before we start on the next steps. When you're older, you want to ensure you choose an eyeliner that doesn't settle into wrinkles or that doesn't smudge if your eyes are becoming more hooded as you get older. Below, you'll find some of the best choices if you're looking for the best eyeliner for older women.
1. Type
When choosing the best eyeliner for women over 40, choose an eyeliner with a thin, soft point. A very thin line will define your eyes without making you look too heavily made up. You can always build a fine line up if you want a more dramatic look. Pencil eyeliners are popular, but tend to smudge and smear. If a pencil is your go-to eyeliner, opt for one that is long-lasting or smudge-proof.
Another alternative is to look for gel-based liners that will glide on smoothly and resist smudging.
2. Colour
Use soft colours to give your eyes depth and enhance your natural eye colour. Deep plum, grey and dark brown will define your eyes beautifully, in addition to shades of blacks, blues and greens. More on what color eyeliner to choose to go with your eye color later.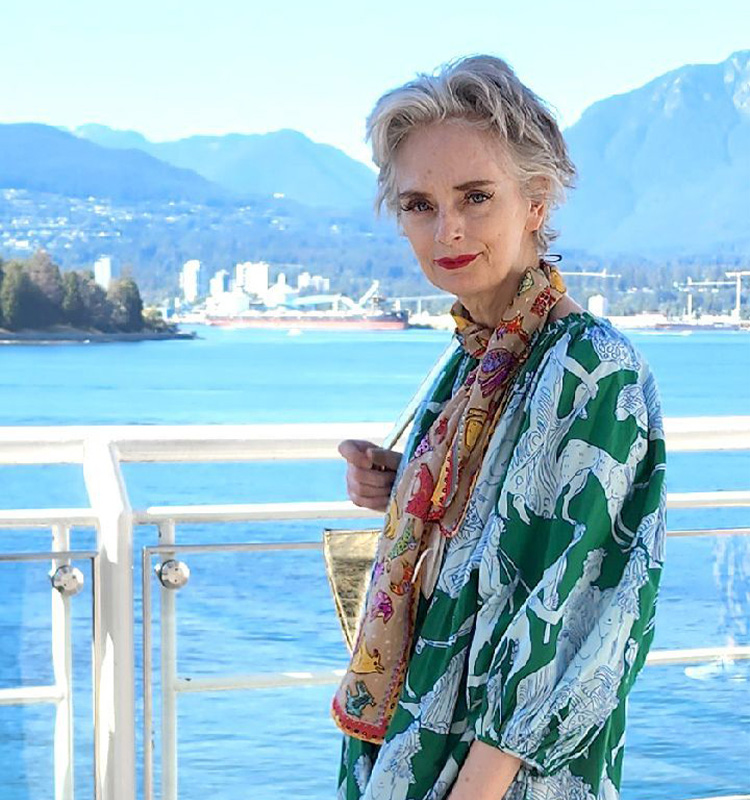 Mel @bagandaberet above (read her style interview here) opts for liner and long lashes.
best eyeliner for women over 40
Below, you'll find some of the best eyeliners to choose, whether you prefer to use pencil or liquid. If you don't usually use eyeliner, then try both and see what you find easiest.
best liquid eyeliner
Starting with liquid eyeliner, the Tom Ford eyeliner (below), as you would expect, is one of the pricier options in this list. However, it lasts a long time, and you can create different looks as it is double-ended.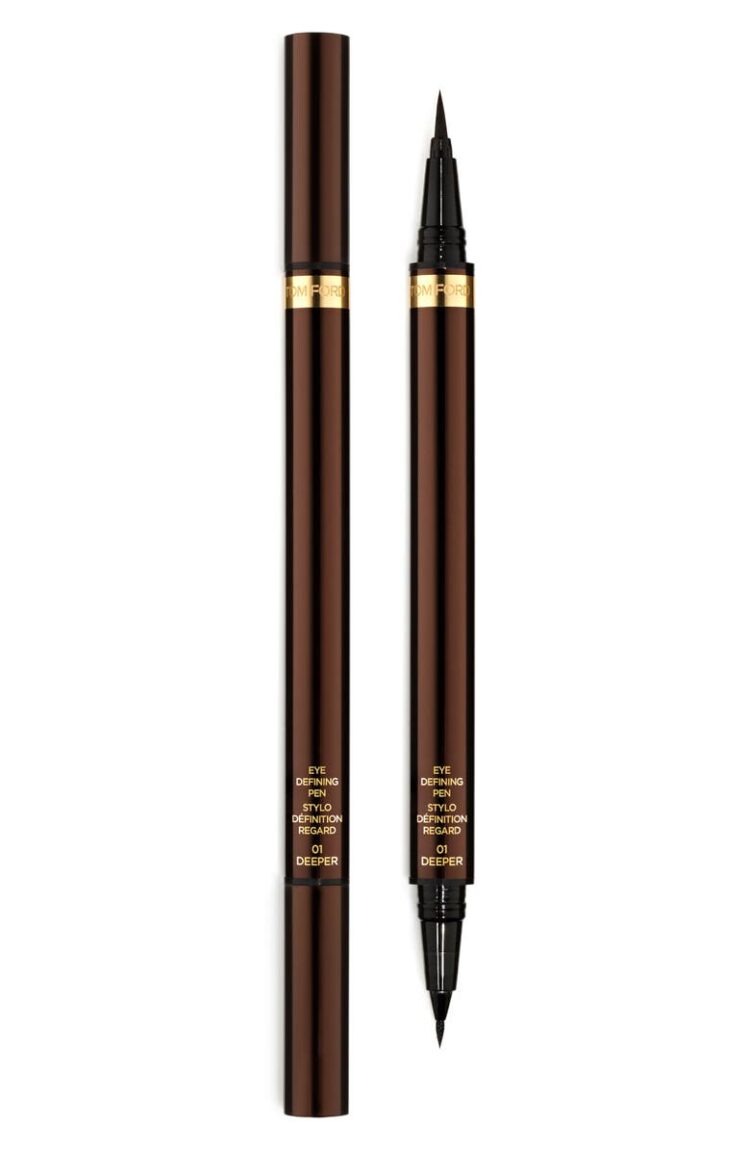 Tom Ford Eye Defining Liquid Liner Pen
best waterproof eyeliner
Waterproof eyeliner is harder to remove, but that means it does stay on your eyes for longer. Useful if you are by the pool, it's rainy, you might get sweaty, or you have oily lids.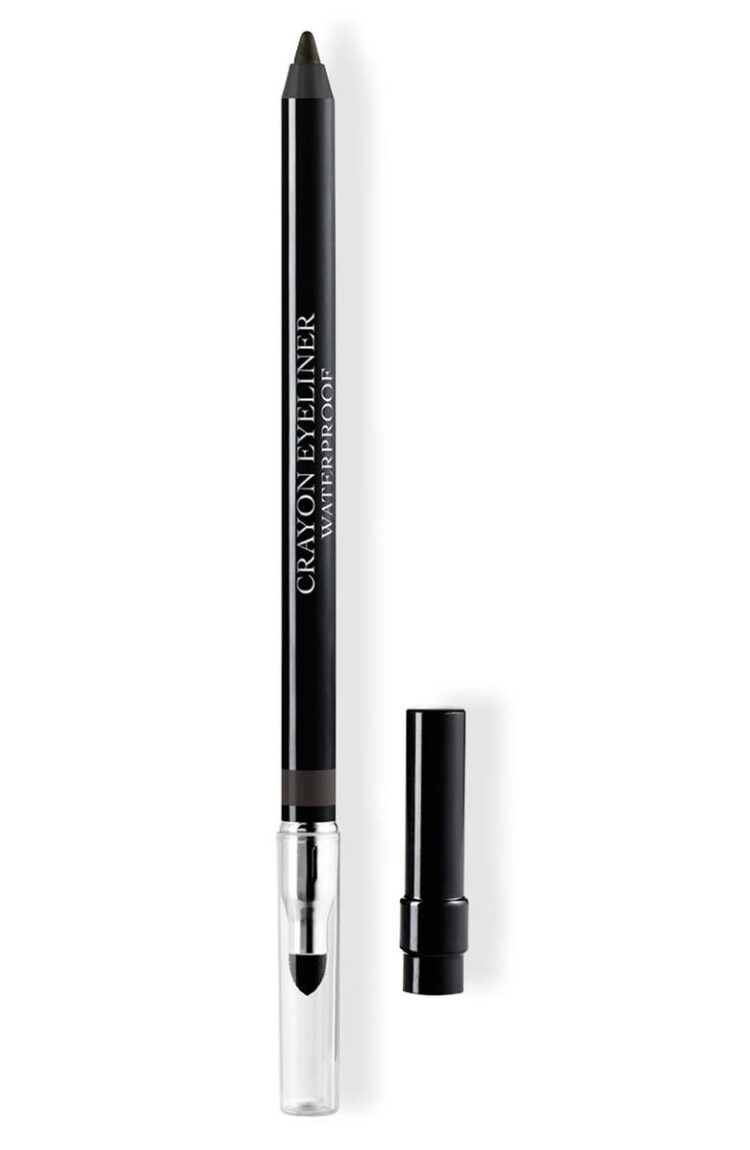 DIOR Long-Wear Waterproof Eyeliner Pencil
best pencil eyeliner
Whether you're already an eyeliner aficianado or you rarely use it, pencil eyeliner is easiest to apply. The Laura Mercier pencil is particularly good for lining the inner eye and lower lashes.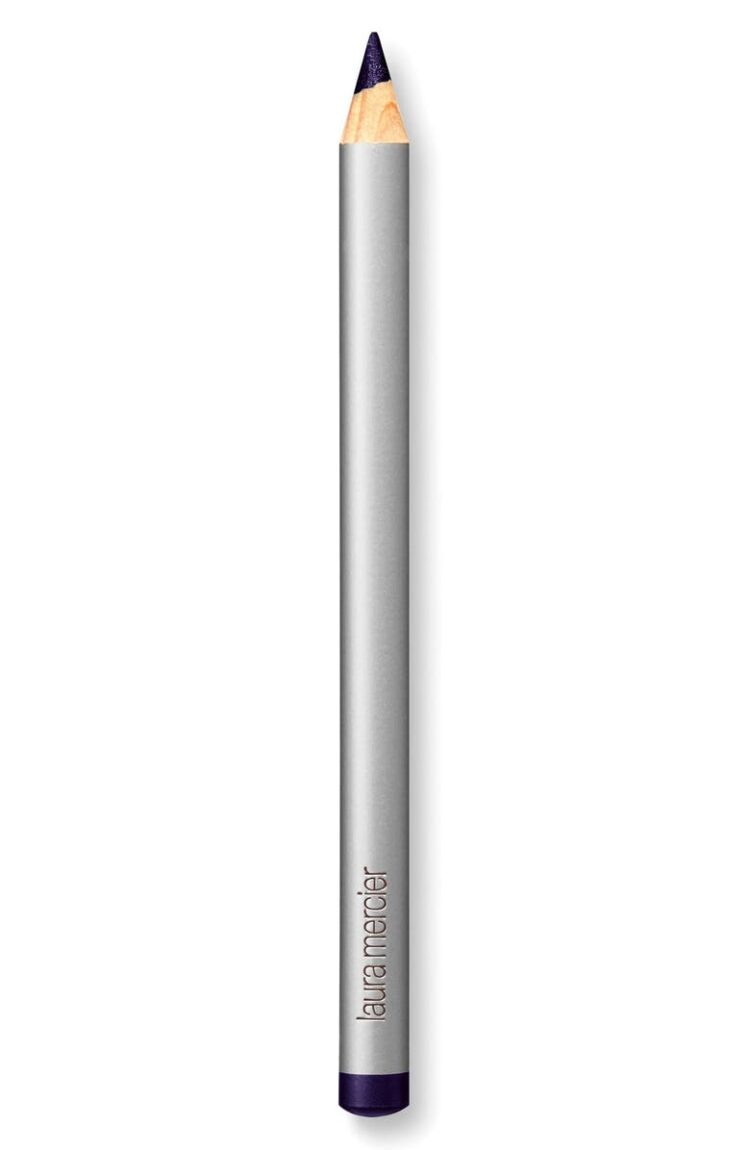 best gel eyeliner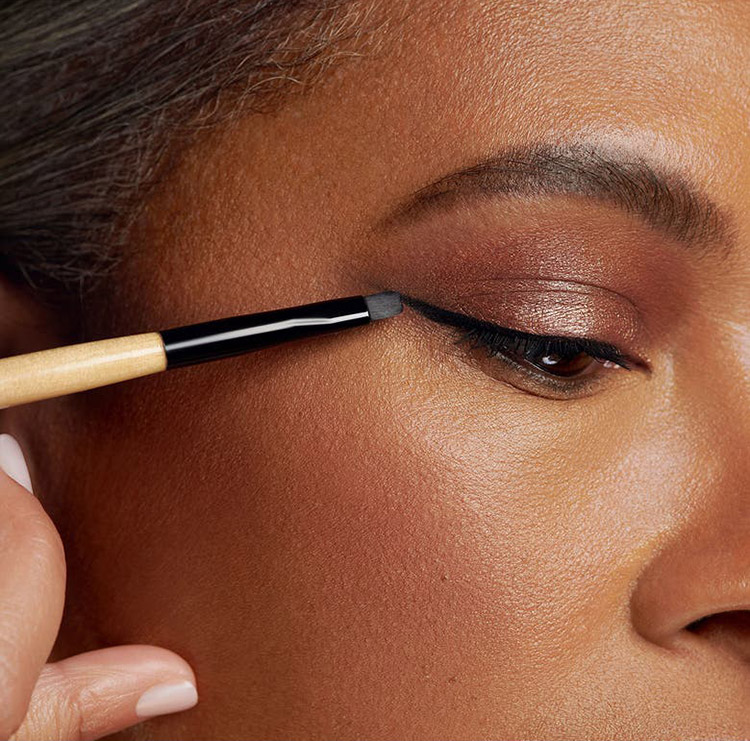 Gel eyeliner can give you a more dramatic look, and is ideal if you want to create party make-up. The Bobbi Brown gel eyeliner (below) comes in a good choice of brown and black. You'll need a liner brush to apply it (you'll find recommendations if you read on).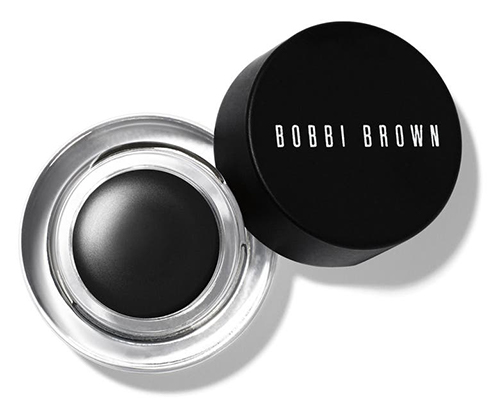 Bobbi Brown Long-Wear Gel Eyeliner
best drugstore eyeliner
If you're looking for a budget eyeliner, then Rimmel's Exaggerate eye liner is well-reviewed. Women say it is simple to apply and stays put all day.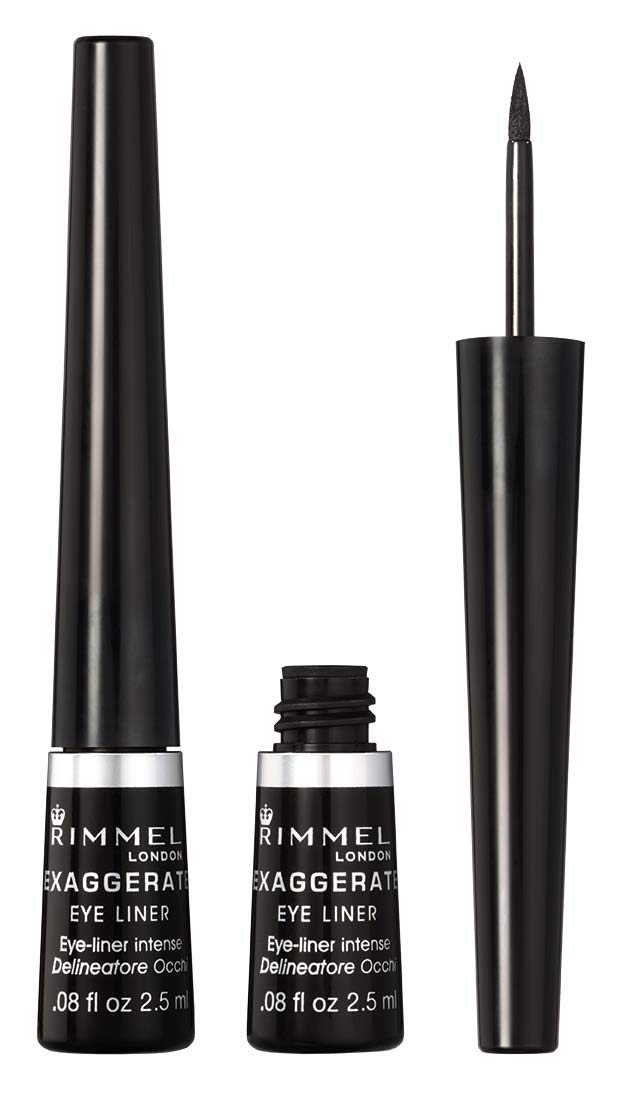 Rimmel Exaggerate Felt Tip Eye Liner
best drugstore liquid eyeliner
Another purse-friendly choice is the NYX liner (below), which comes in a huge choice of shades, so you can have some fun with your look. Reviewers say it doesn't smudge.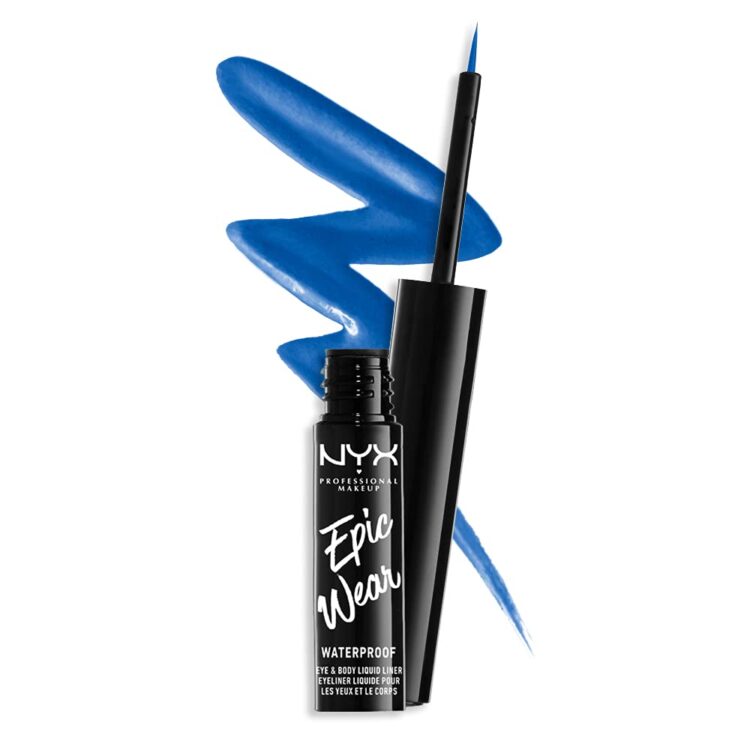 NYX PROFESSIONAL MAKEUP Epic Wear Liquid Liner
best drugstore pencil eyeliner
If you prefer a pencil eyeliner, and you don't want to spend too much, the Revlon colorstay liner (below) should fit the bill. It has great reviews from women who say they like the twist application.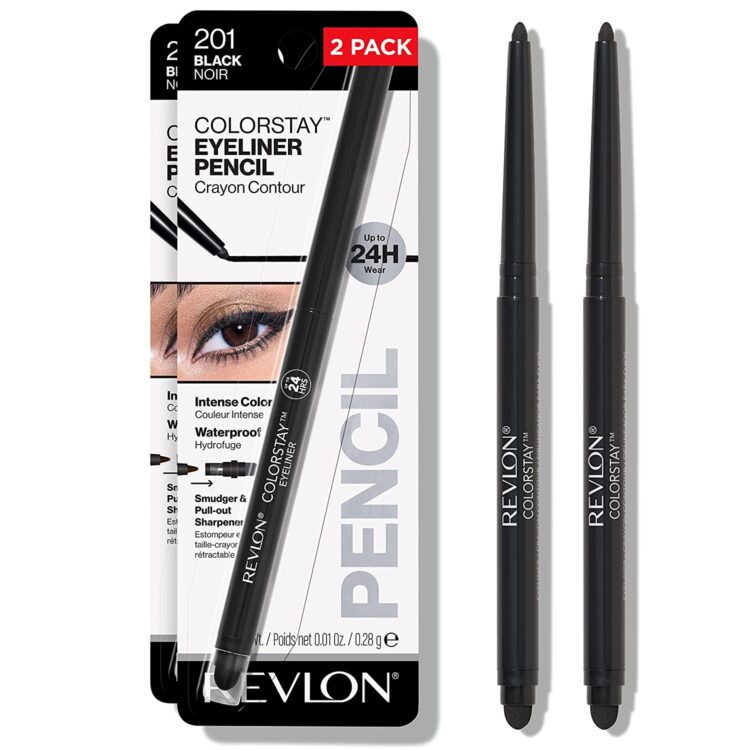 Revlon ColorStay Pencil Eyeliner
best drugstore gel eyeliner
Maybelline's eye studio liner is also worth a try. It has great reviews from women who say it is better than more expensive options.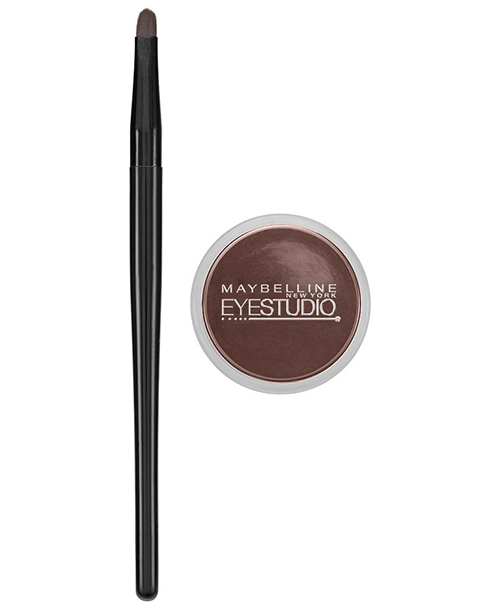 Maybelline New York Eye Studio Lasting Drama Gel Eyeliner
best waterproof liquid eyeliner
A stylish waterproof liquid eyeliner for you now. The DIOR eyeliner (below) has a felt tip applicator so it is easy to put on.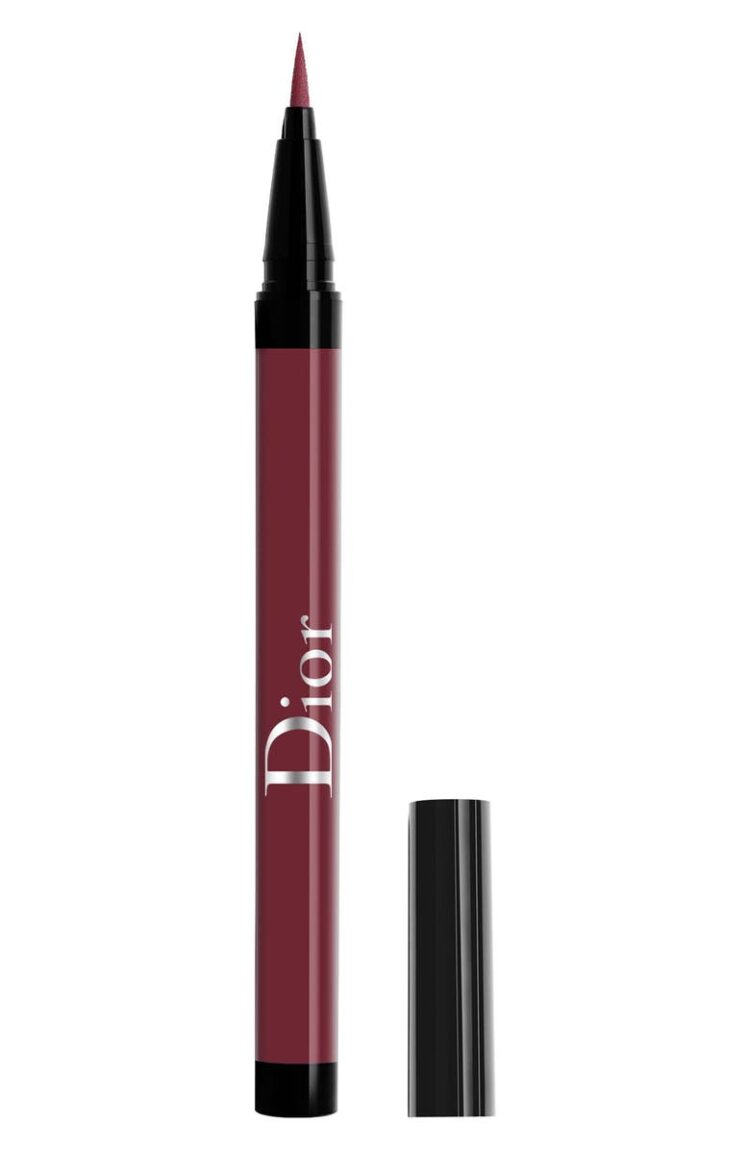 DIOR The Diorshow On Stage Waterproof Liquid Eyeliner
smudge proof eyeliner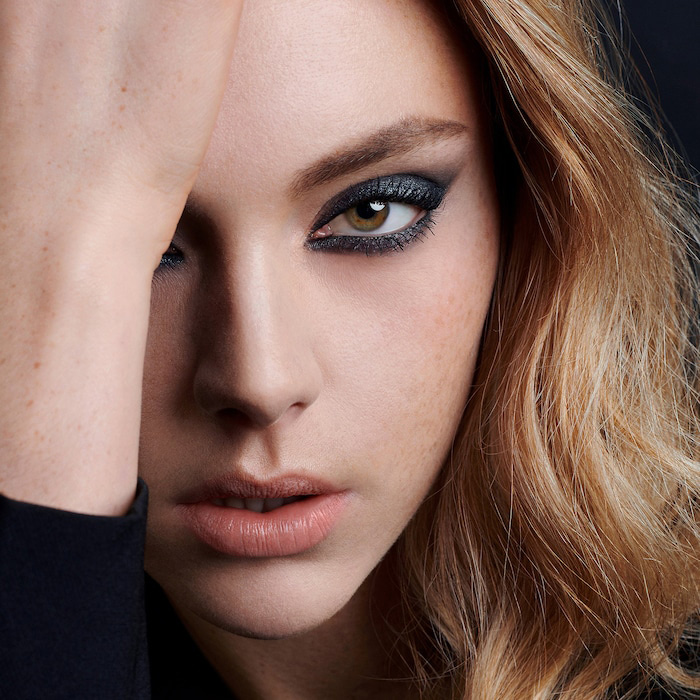 Once you've perfected your eyeliner application, you don't want it to smudge, so it's worth looking for a smudge-proof liner like the Lancôme pencil (below).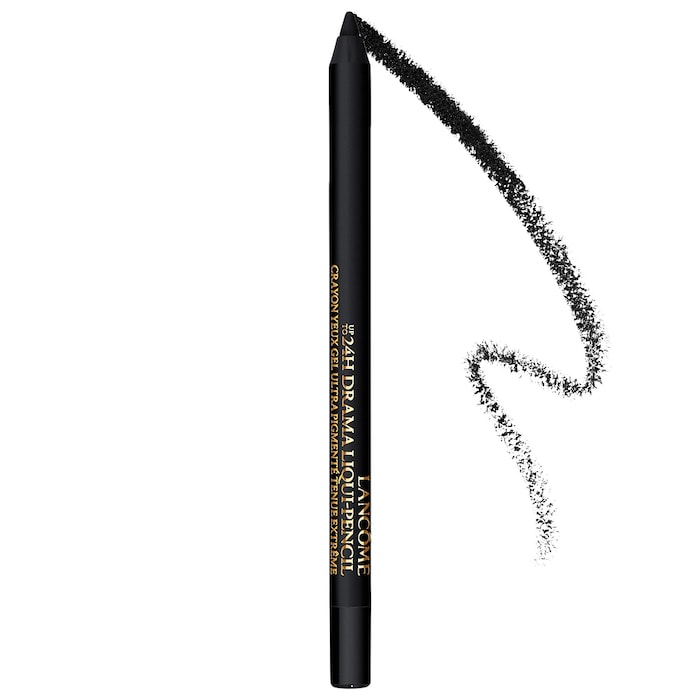 Lancôme DRAMA LIQUI-PENCIL™ Longwear Eyeliner
good eyeliner
Another good eyeliner option for you, the Valentino eyeliner (below) has two ends so you can create different looks with the same liner.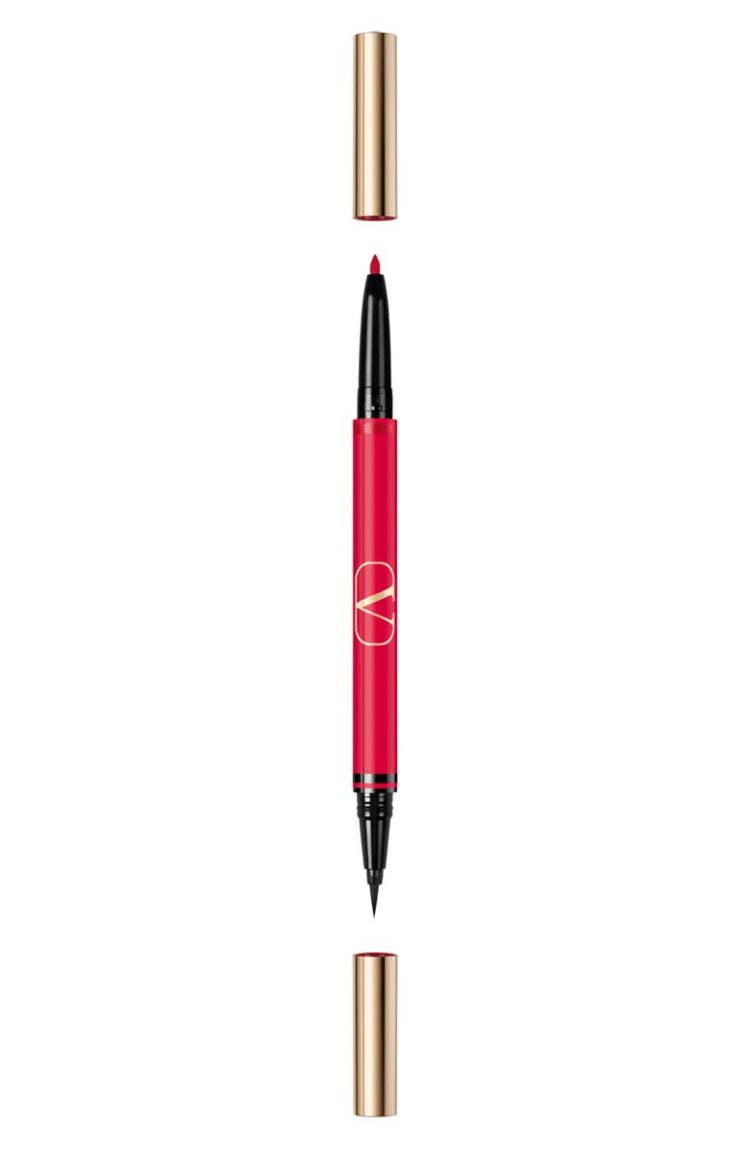 Valentino Twin Liner Gel & Liquid Eyeliner
best black eyeliner
Black is a classic! If you're looking for a long-lasting black eyeliner, the Urban Decay pencil is soft and easy to use.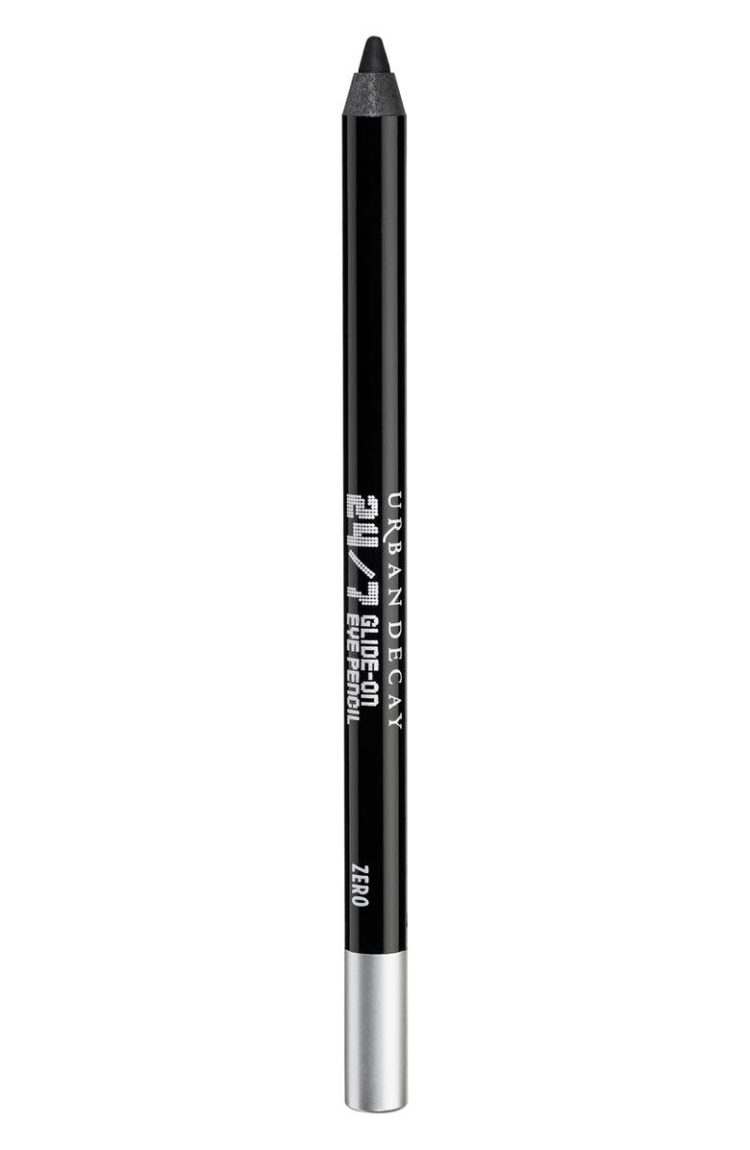 Urban Decay 24/7 Glide-On Eye Pencil
best brown eyeliner
Brown is a softer, day-to-day choice and can work particularly well if you have a lighter hair and skin shade.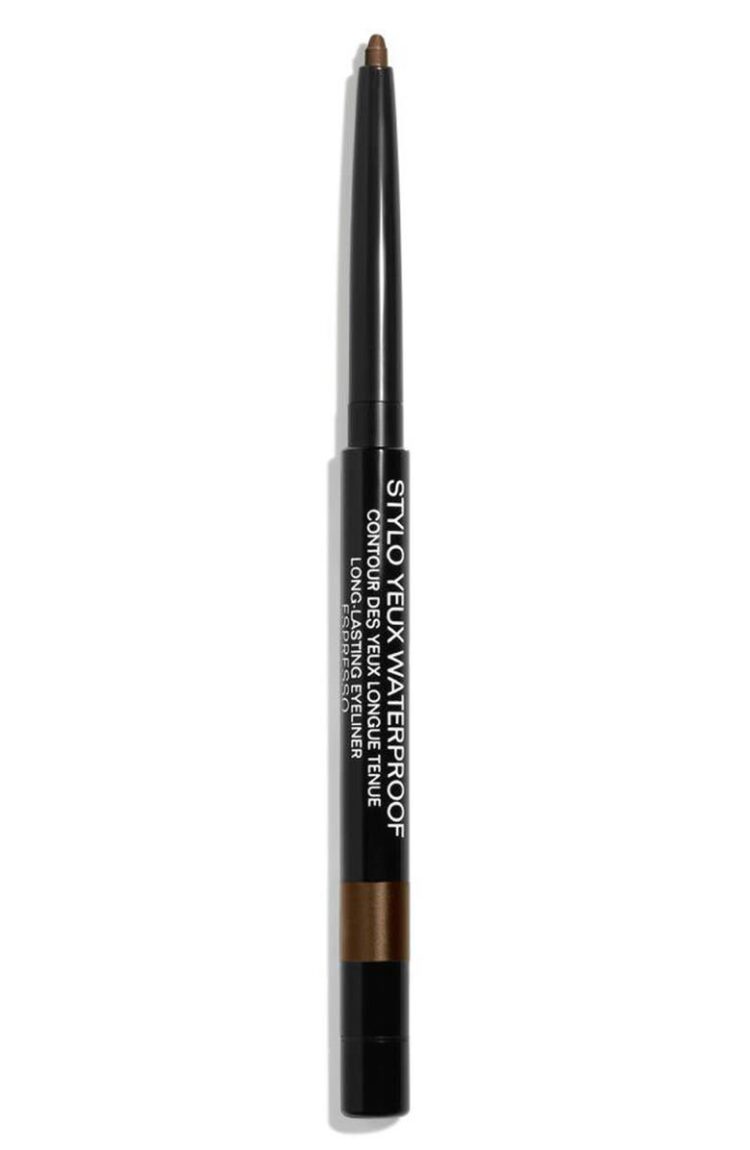 CHANEL STYLO YEUX Waterproof Long-Lasting Eyeliner
best white eyeliner
Have you tried white eyeliner? It's a good make-up artist trick for making your eyes look wider and brighter. Use on your inner lids and the corner of your eyes.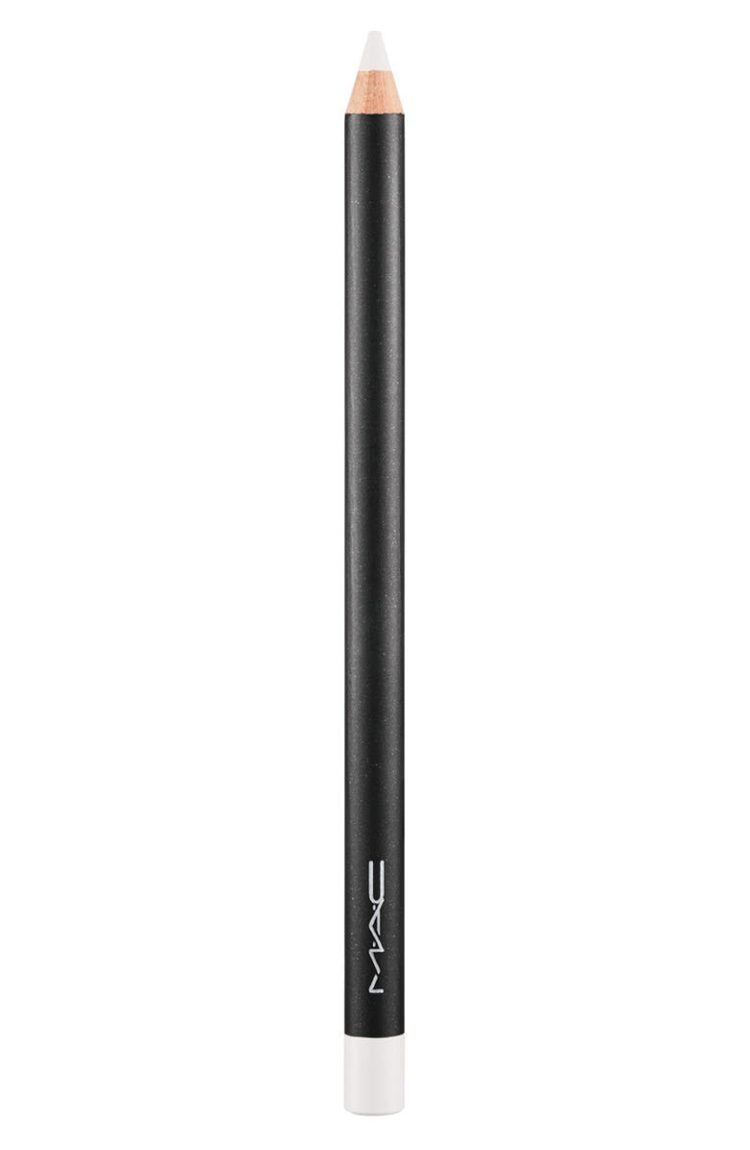 MAC Cosmetics Eye Kohl Eyeliner Pencil
easiest eyeliner
If you're an eyeliner newbie and are looking for a good eyeliner pencil to get started, the Laura Geller pencil is particularly well reviewed for those just starting to use eyeliner. Just apply in short strokes for a flawless look.
LAURA GELLER NEW YORK Kajal Longwear Kohl Eyeliner Pencil
best waterproof eyeliner possible
If you really want to make sure your eyeliner says put all day, stila's all-day eyeliner is a great choice.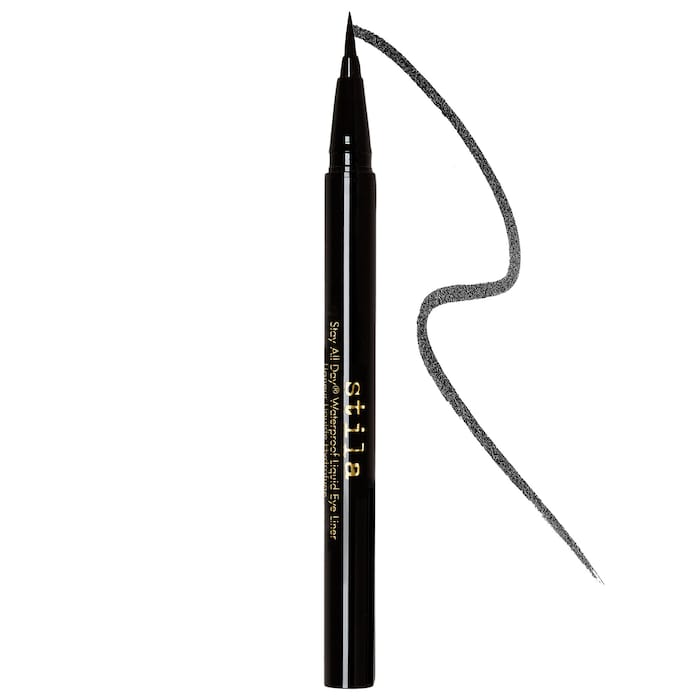 stila Stay All Day® Waterproof Liquid Eye Liner
organic eyeliner
Do you prefer to use organic make-up products, you could try the Honeybee Gardens liner (below). Reviewers say it is great for sensitive eyes.

Honeybee Gardens Effortless Eye Liner
eyeliner for sensitive eyes
If you do have sensitive eyes, the Physicians Formula liner (below) is another good choice. It is hypoallergenic and dermatologist approved.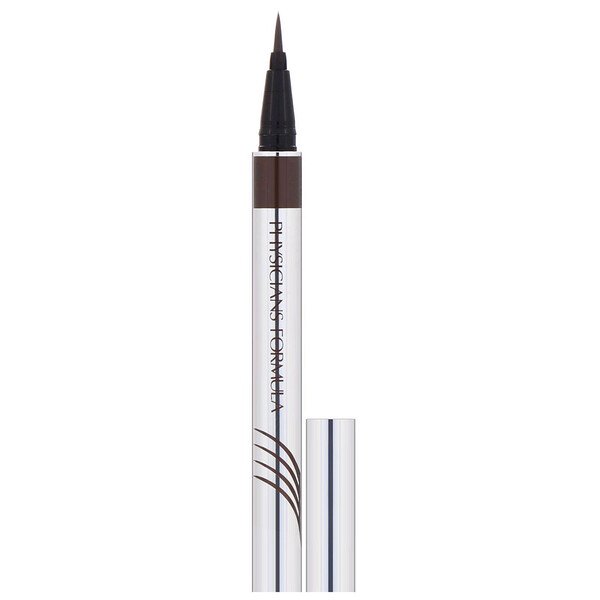 Physicians Formula Ultra-Fine Liquid Eyeliner
best eyeliner for oily lids
If you tend to have oily eyelids, it can be hard to find an eyeliner that doesn't smudge. Start with a primer, and try the skinny liquid eyeliner (below).

best eyeliner for hooded eyes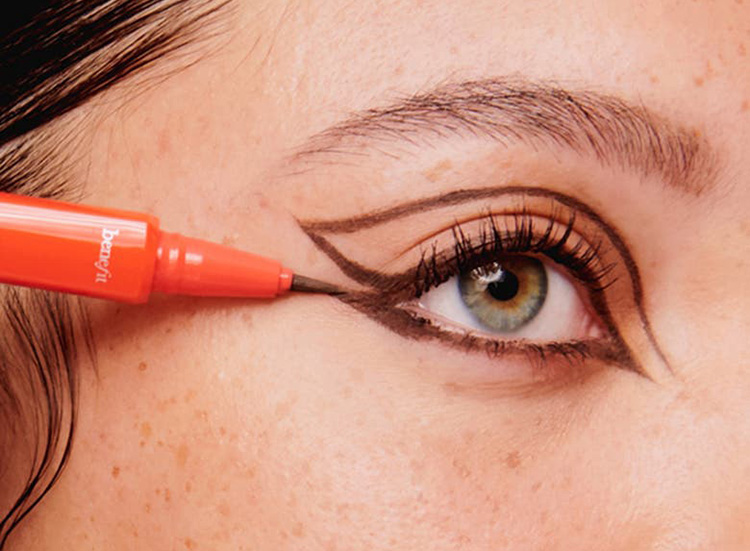 If you have hooded eyes, you want to be sure that you can still see your eyeliner, and that your lids don't smudge your liner. Eyelids can become more hooded as you age because your skin looses elasticity.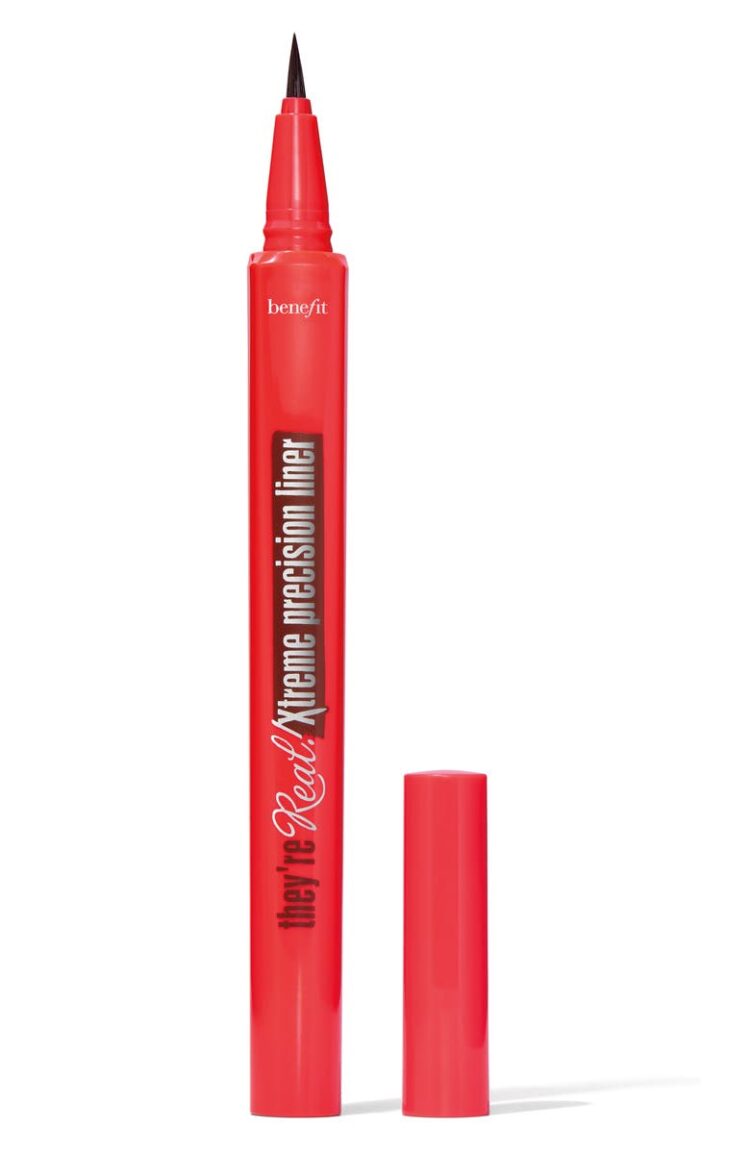 Benefit Cosmetics They're Real! Xtreme Precision Waterproof Liquid Eyeliner
best eyeliner for tight-lining
Do you know what tight-lining is? It is lining the waterline of your eyes, where you line your inner upper-lash line. So, you definitely want to make sure you choose an eyeliner that won't smudge.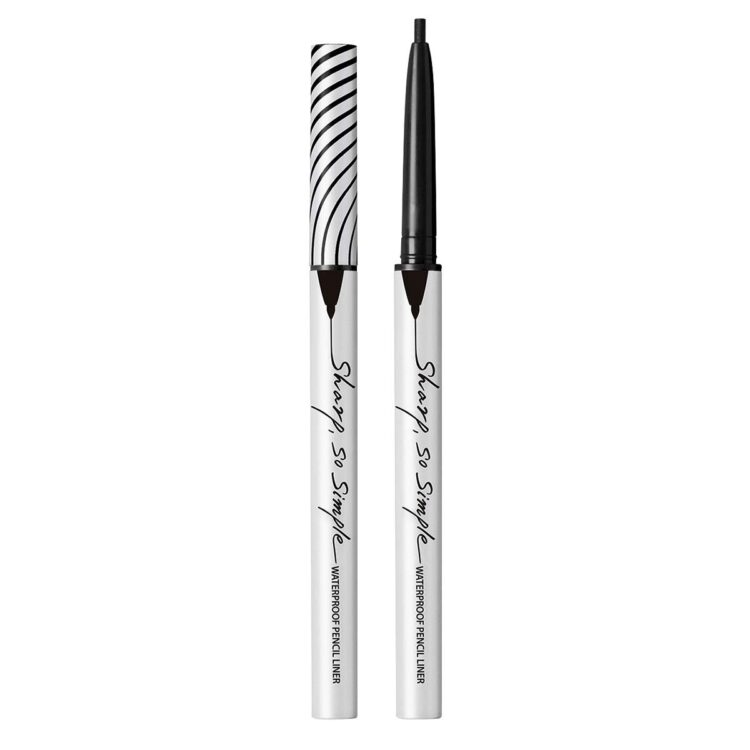 CLIO Sharp So Simple Waterproof Pencil Eye Liner
best white eyeliner for waterline
Your waterline is your inner lower lid line. Using white eyeliner here can brighten and widen your eyes.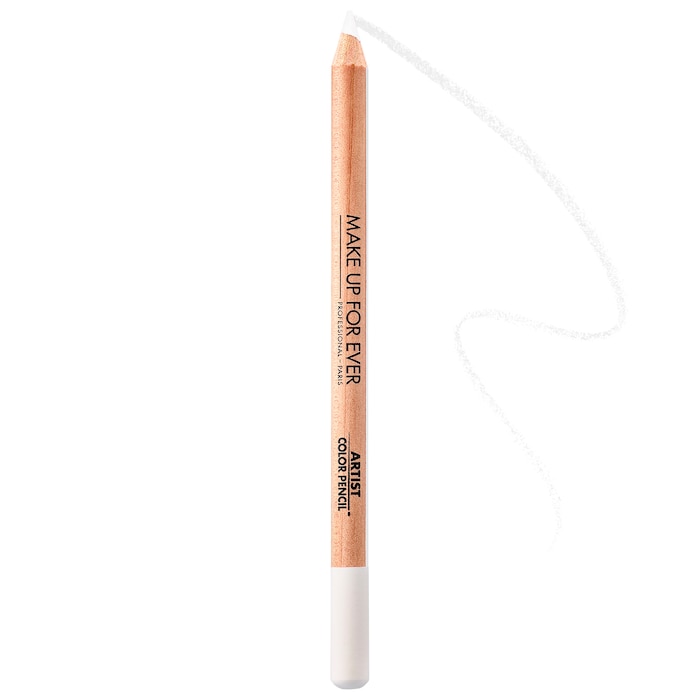 MAKE UP FOR EVER Artist Color Pencil Brow, Eye & Lip Liner
best korean eyeliner
Korean make-up continues to increase in popularity globally. The ETUDE liner (below). Reviewers say this is another good choice for hooded lids.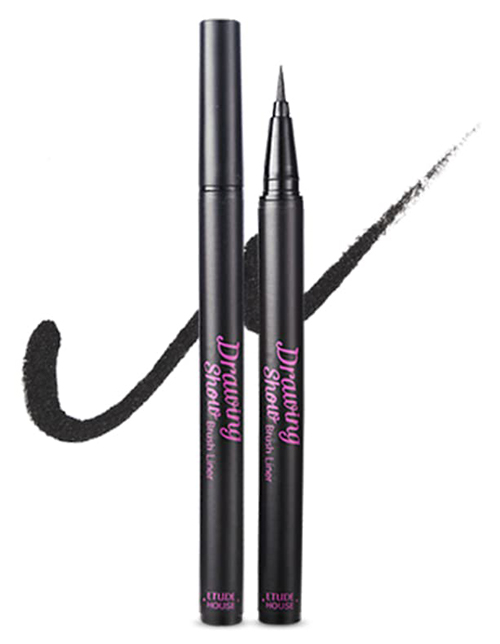 ETUDE House Drawing Show Brush Eyeliner
What eyeliner to choose dependent on your eye color
There aren't any hard and fast rules, but let's take a look at the shades that will look good depending on your eye color.
Best eyeliner for brown eyes
Starting with brown eyes, you could go for black. Or, you could make your eye color pop by choosing a contrasting eyeliner shade such as shades of green.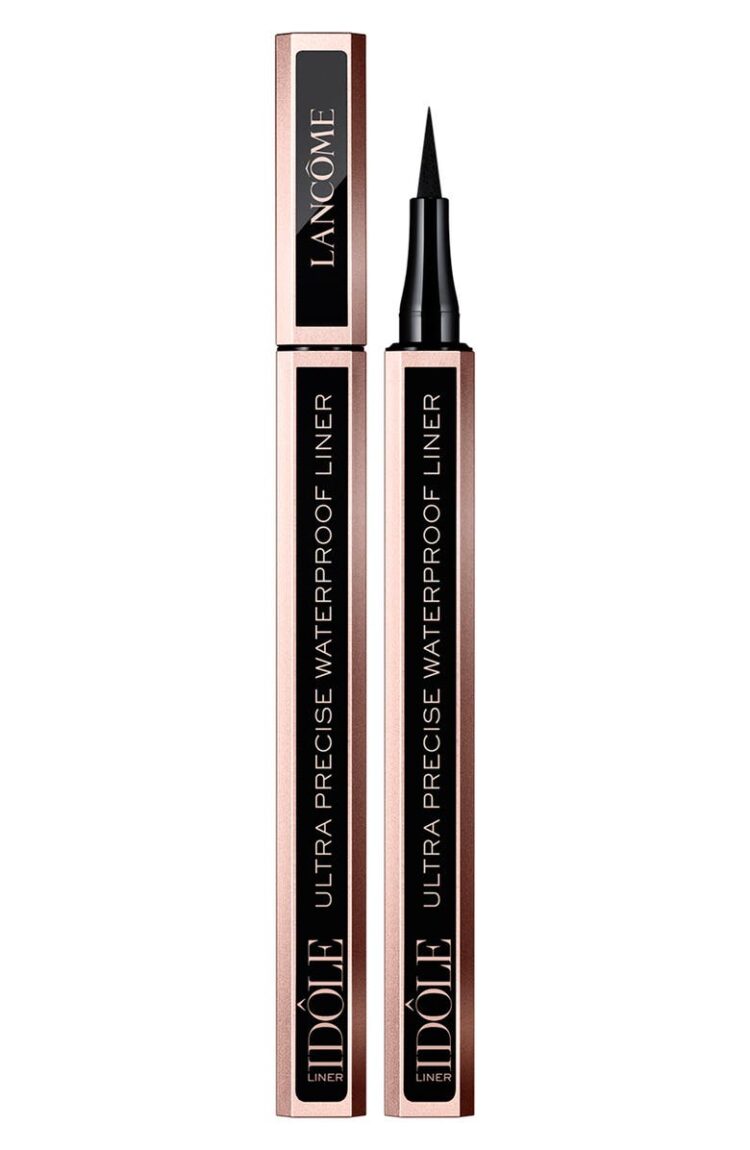 Lancôme Idôle Ultra-Precise Felt Tip Liquid Eyeliner
Best eyeliner for blue eyes
For blue eyes, you can compliment your eyes with a shade of brown.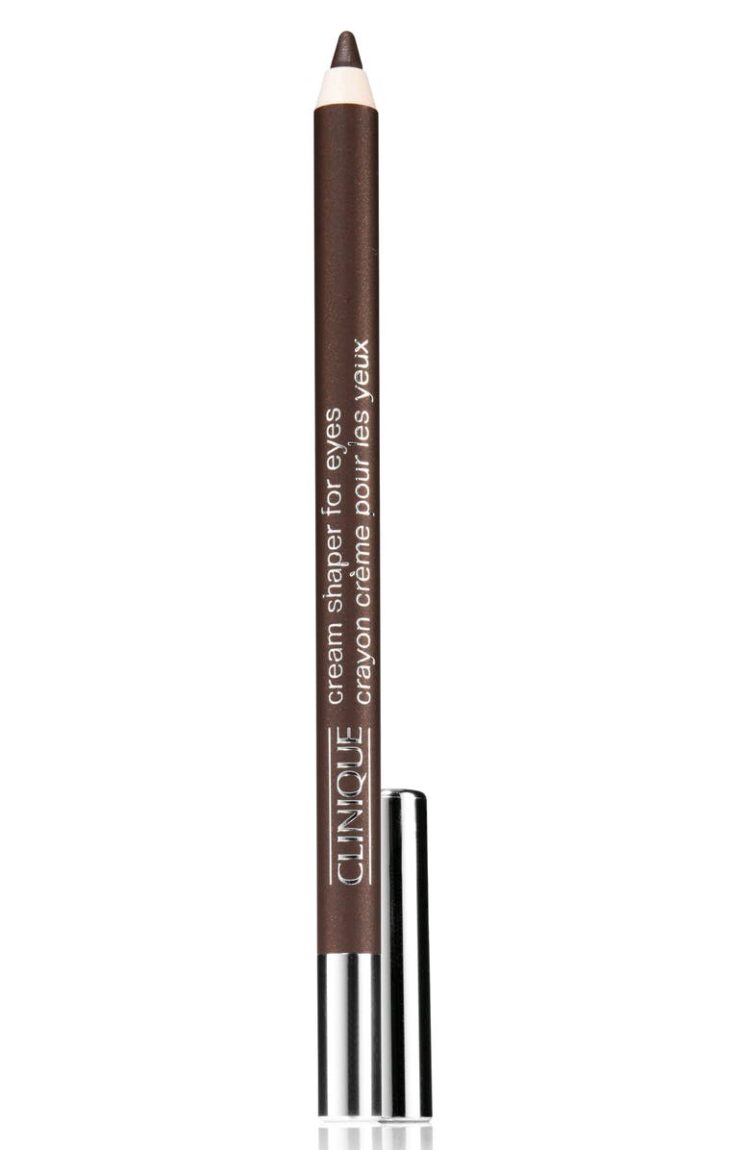 Clinique Cream Shaper for Eyes Eyeliner Pencil
Best eyeliner for green or hazel eyes
Red sits at the opposite spectrum on the color wheel, so you can choose shades of burgundy or bronze.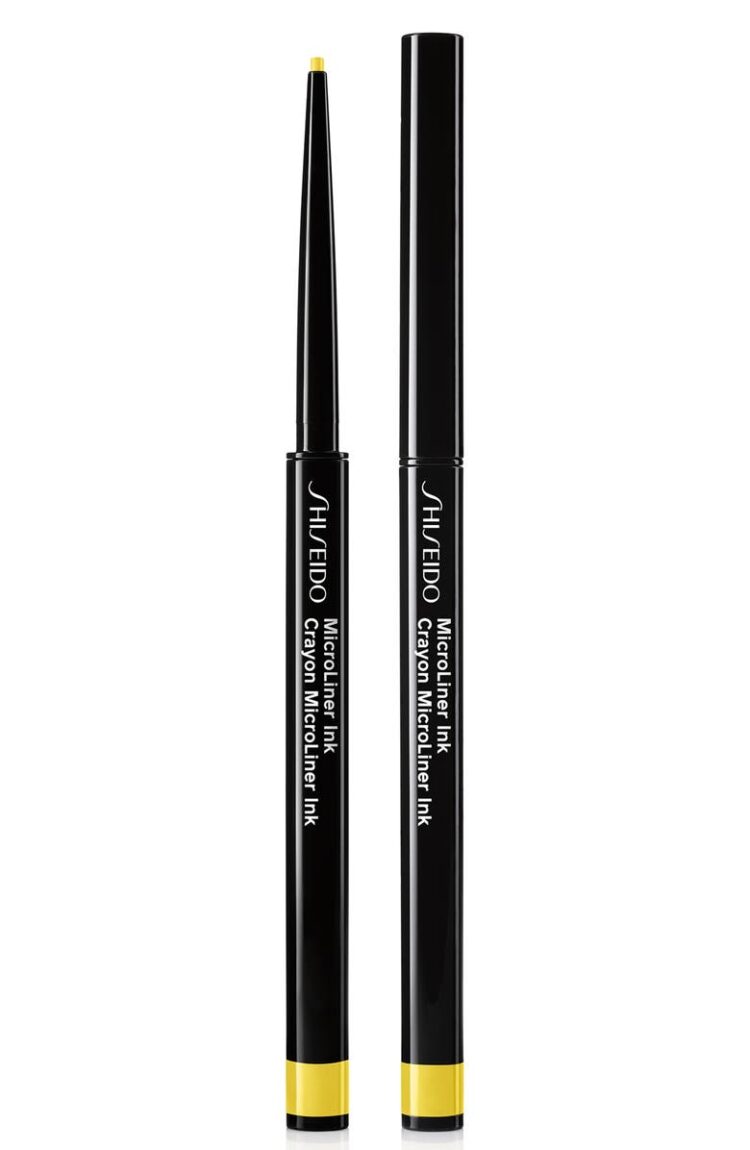 Shisheido MicroLiner Ink Eyeliner
best eyeliner brush
If you choose a pencil or a felt tip style eyeliner, you won't need a brush, but if you opt for an eyeliner that comes in a pot, you will need a brush that allows you to be precise. The Bobbi Brown brush (below) has a fine, tapered tip to make it easy to use.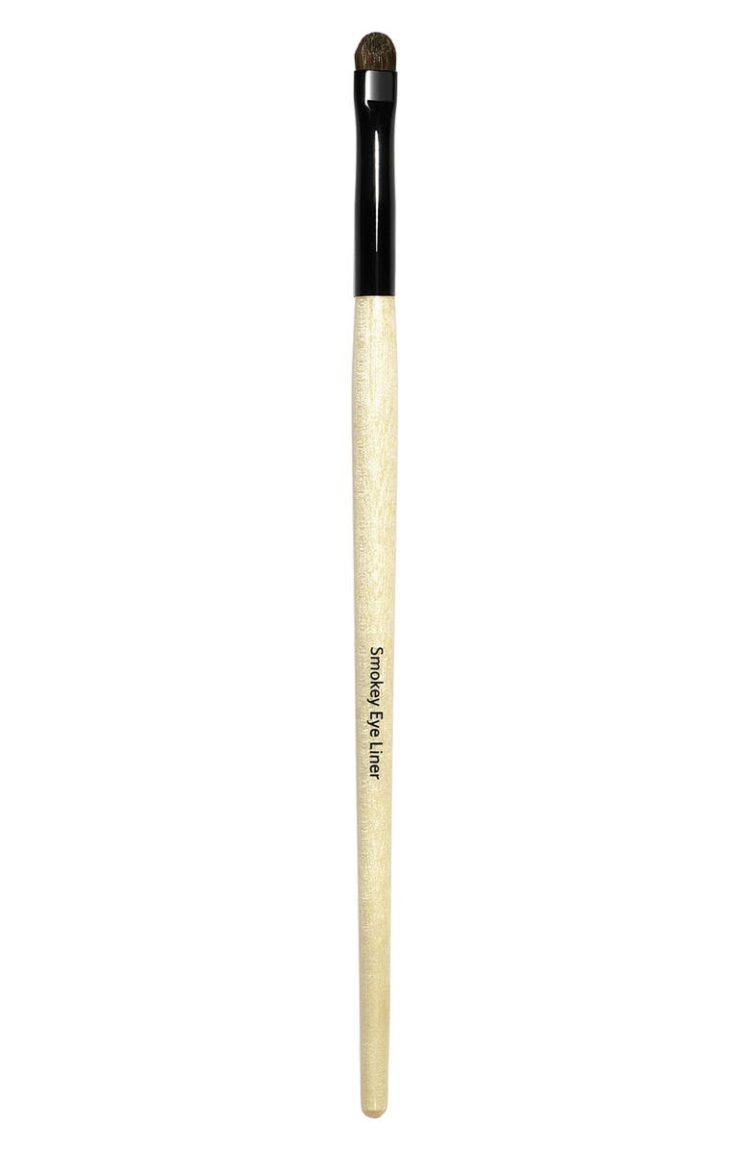 Bobbi Brown Smokey Eyeliner Brush
Or, you could choose an eyeliner brush set with different shapes and sizes so you can get different looks, depending on how natural or dramatic you want to make your eye makeup.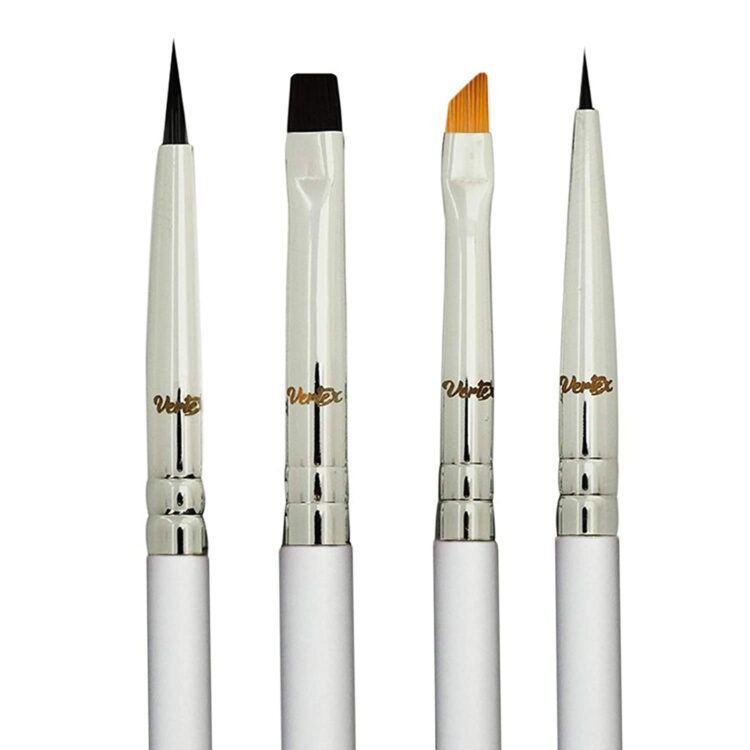 Drawing out your eyes
Have you chosen your favorite eyeliner from this list of recommendations for the best eyeliner for women? Let's move onto how to apply it.
Step 1
Begin at the outer corner of your eye and move inward with a smooth, gliding motion. Do not go all the way to the inner corner, where the tear duct is located. Stop the line when your natural lashes stop, or just before.
Hint: Don't extend the line beyond the outer corner. If you do, it can potentially draw attention to crow's feet or make your eyes look droopy.
Step 2
If you feel the eyeliner is too strong, simply wipe gently across the line with the tip of your finger or cotton bud (Q-tip), or a clean eye shadow brush, to slightly smudge and soften the line.
Step 3: Bottom lashes
Starting again from the outer corner, line your bottom eyelids only halfway to place just a little colour along the lash line. Bottom eyeliner tends to smear more, so a little colour goes a long way. Hint: Finishing touch – Once you've lined your eye along the top and bottom, brush or smudge a little bit of eyeshadow over the lines. This touch of powder will help the liner stay in place. Eyeliner Fun If you want to be more adventurous, you can create a cat-like eyeliner by applying eye shadow to the outer corner of the eyes rather than using eyeliner. This creates a modern look with a soft effect.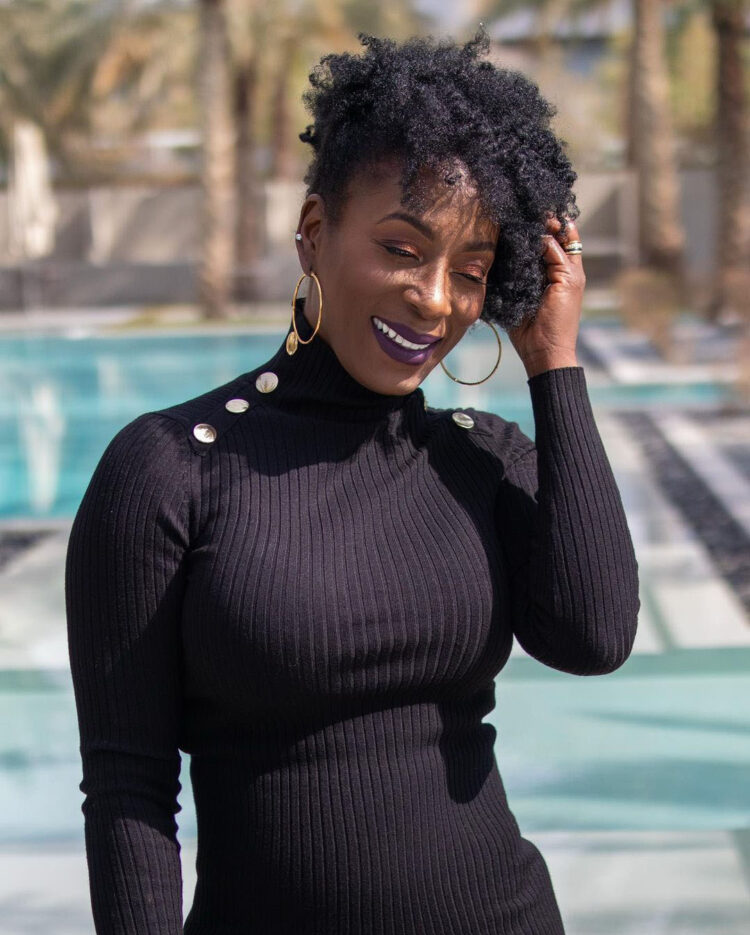 Angela @angelamashelle above (read her style interview here) chooses a classy, subtle look with bronze eyeshadow. .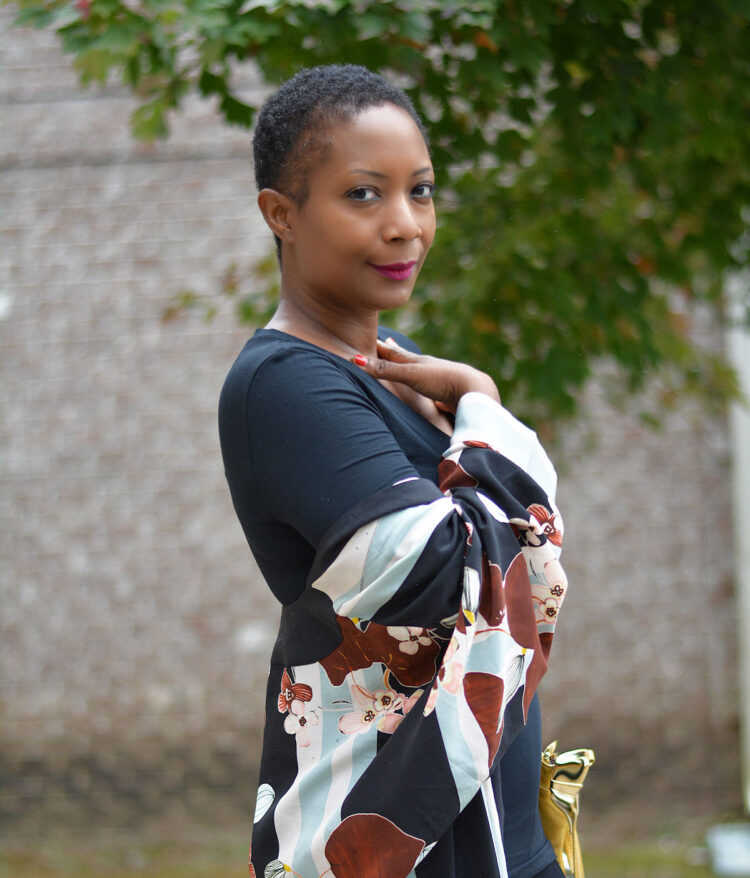 Troy @thethriftanista above (read her style interview here) keeps her eyes subtle and with a blue eyeliner and pink lipstick.
Are you using eyeliner? What are your recommendations for the best eyeliner for women over 40? Do you have more tips to add?
Shop the best eyeliners for women over 40 below:


Continue reading:
The Best CC Creams For Mature Skin
Written by Kelly. For more information or bookings contact her through her website.
Like this article on how to apply eyeliner after 40? Share it on Pinterest
Feature image by Mel @bagandaberet
Want to get more articles from 40+style in your inbox, subscribe here.
You can also connect with 40+style on Facebook, Instagram or Pinterest.
Support 40+style by using the links in our articles to shop. As an associate for Amazon and many other brands, we receive a small commission (at no cost to you) on qualifying purchases which enables us to keep creating amazing free content for you. Thanks!