With the summer and beautiful weather on the horizon, it is time to get serious about sun screens. Our beauty writer Kelly Bilimoria outlines what to look out for and which sunscreens to get.
Sunscreens are designed to help prevent the sun's ultraviolet (UV) radiation from reaching and damaging the skin. There are two types of ultraviolet radiation, UVA and UVB, which damage the skin, age it prematurely, and increase your risk of skin cancer.
The most common phrase with regards to sunscreen is SPF. SPF, Sun Protection Factor, is a measure of a sunscreen's ability to prevent UVB from damaging the skin.
Sunscreen can help the skin in a variety of ways, especially:
It decreases the development of skin cancer.
It helps prevent facial spots and skin discolourations.
It helps to reduce the appearance of facial veins and blotchiness.
It slows down the development of wrinkled or premature aging skin.
When applying a Sunscreen, consider the following:
Fair-skinned and redheaded people should use at least SPF 30+ and higher.
Sunscreen should be applied at least 15 to 30 minutes before going outside and reapplied every two hours after.
For swimming, remember no sunscreen is waterproof. However, there are water-resistance sunscreens on the market, which last 40 or 80 minutes. You still need to reapply regularly.
Don't forget that a cloudy day isn't a day off for sunscreen. You can just as easily get sunburnt on a cloudy day, especially if you're in the water.
Learning to read the label is the key to buying the right brand of sunscreen
Look for sunscreen with these key features:
1. SPF
SPF 15 will keep you protected from harmful rays for 150 minutes. Suitable for when you are outdoors, walking the dog or at an outdoor café.
SPF 30 will keep you protected from harmful rays for 300 minutes. Suitable for when you are in the sun for longer periods of time, such as sunbathing or playing sport.
Please note that the SPF rating only indicates your protection from the UVB rays.
2. Broad-Spectrum
These protect against both UVA and UVB rays.
3. Check that the product label includes some of these sunscreen ingredients
Oxybenzone
Octyl Salicylate
Avobenzone
Titanium Dioxide
Zinc Oxide

The Best Sunscreen Products on the market
For All Over Quick Coverage
For Outdoor Activities
For Special Skin Conditions
Are you serious about protecting your skin from the sun? Which is your favorite sunscreen?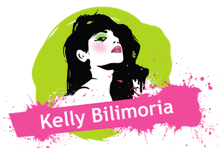 Kelly is 40+Style's makeup and beauty expert writer. She is a professional makeup artist currently residing in Singapore. For more information or bookings contact her through her website .