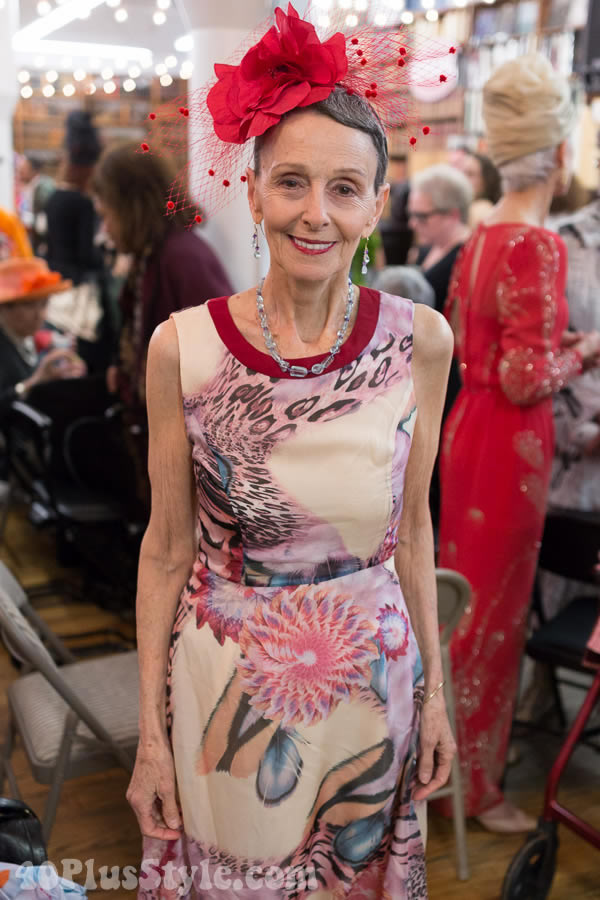 Ari Seth Cohen launched his second book this week, Advanced Style: Older and Wiser, and our photographer Denton Taylor was there to capture all the beautiful men and women present.
We will give you a full report of what went down next week with many fabulous images, but here is a little preview.

This is the gorgeous and elegant Carola Vecchio who looks absolutely stunning in this flower dress accessorized with a red hat. 
If you look carefully, you can also spot the amazing Judith Boyd in a beautiful red gown at the right.
You can purchase Ari's new book at Amazon.

Photography by Denton Taylor
Related posts: