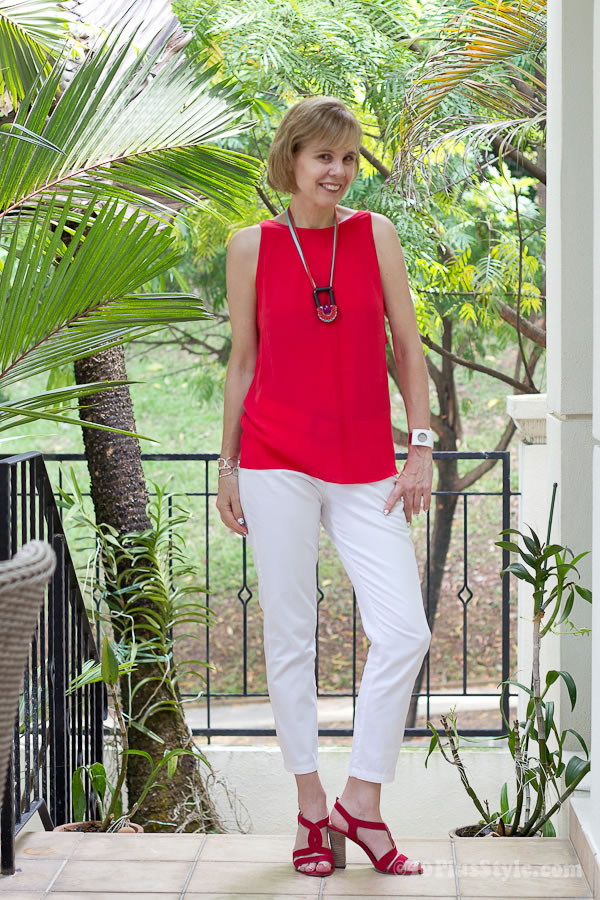 My love affair with both white and red continues. When I don't know what to wear, it is one of my go-to combinations. Remember this top? It's business in the front, party in the back!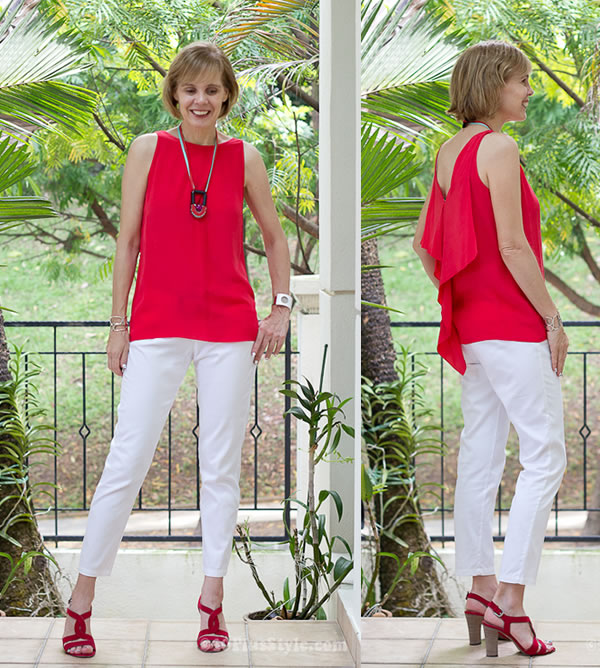 This striped blouse is a new edition in the red family of my closet. I love the versatility of it. Tuck it in for a nice business kind of look and leave it out for a casual look to wear with white sneakers. Of course it would have been nice if the collar was a bit neater for these photographs!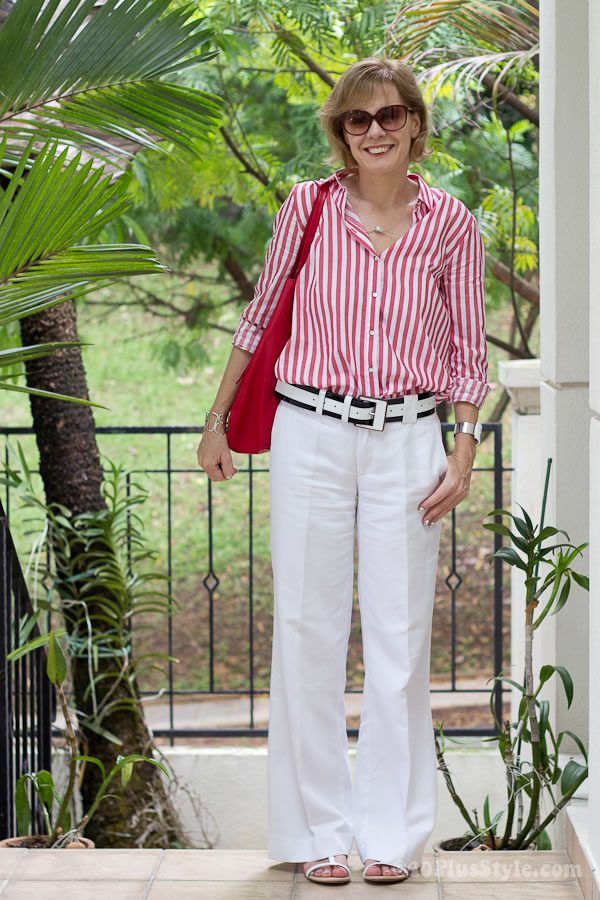 As usual I'm keeping things simple (and cool) and play with my accessories, and this time also nails, to make the whole outfit more interesting. My belt is always a good option as well as my watch.
Will you be participating in the upcoming white dressing challenge? Show us all how you are rocking your whites! I will give you a few more days to submit your entries until Friday.
Live fashion show this Wednesday!
Also, save the date! On this coming Wednesday 29 May there is going to be another fashion show at the WHOA network featuring yours truly and 3 other fashionistas! It's live at 7pm US Est (29th), 7 am Singapore time (30th) and all of you in Europe have to stay up until 1 am! Join us on Google plus and let us know that you will be coming here. For more information, you can also read this page. Hope you join me!
Have you worn white yet this year?

Red top Alldressedup, trousers Zara, necklace Alldressedup (old), watch Bruno Nimaber, bracelet Claudia Schaeffer, red shoes Players (old) red stripes blouse Zara, trousers Zara (old), belt Anne Fontaine, black and white sandals Zara, red tote, unknown