When I started on the journey that is 40plusstyle and began to connect with women in the 40+ community, one of the first women I 'met' was Judith, aka The Style Crone.
I was captivated by her unique sense of style as well as her poetic writing. She was going through a difficult time in her life at the time as her beloved husband Nelson had lost his battle with cancer. Her blog Style Crone was started with his encouragement as a way to cope with the disease and to celebrate those parts of her life that could still be celebrated, which was her unique style.
Judith is most known for her creativity with hats. She always incorporates a hat into her outfit and has the most astonishing collection. She has inspired me to wear hats myself, even though I struggle to find or wear hats that go much beyond the trusted fedora.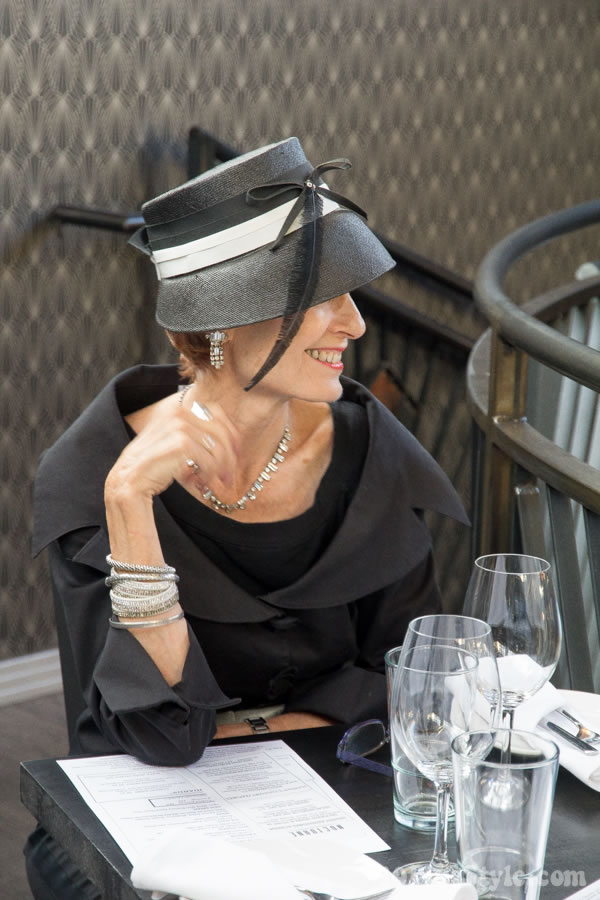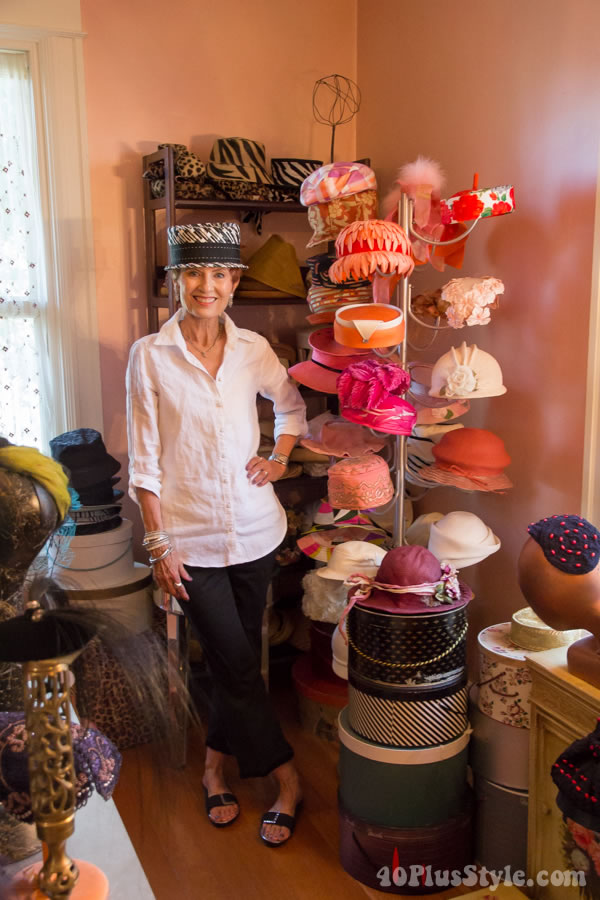 She loves to hang on to her clothes and combines the old with the new. Somehow she manages to create looks that are both vintage yet are firmly in the here and now. Never afraid of sparkle, color or animal print, she also loves to step out in black and white as she did on this special day when I had the chance to meet up with her.
The meetup was a few years in the making. I had planned to visit her on my last USA trip but our plans got diverted and we never made it to Denver. This time the city made it into the schedule and I was able to spend a whole day with her.
It was fun to visit an estate sale together where she usually finds many of her treasures. This time she found a fantastic round table which soon found a place in her phenomenal hat room.
She then took me to some of her favorite vintage stores as well as a few retail stores in Denver.
I also got to spend time in her beautiful house where I visited the famous scarf room.
Then there was the incredible hat room which holds many treasures. Of course I had fun trying on hats and let Judith be my hat stylist.
We chose this hat for our evening out.
The day was concluded with a visit to Nocturne Jazz where we had diner while listening to some fantastic jazz music. Apart from the addition of my hat I could not change into a different outfit, but Judith took her outfit from day to evening by adding a different top and jacket and stylish heels!
The outside of the Nocturne club provided the perfect photo op!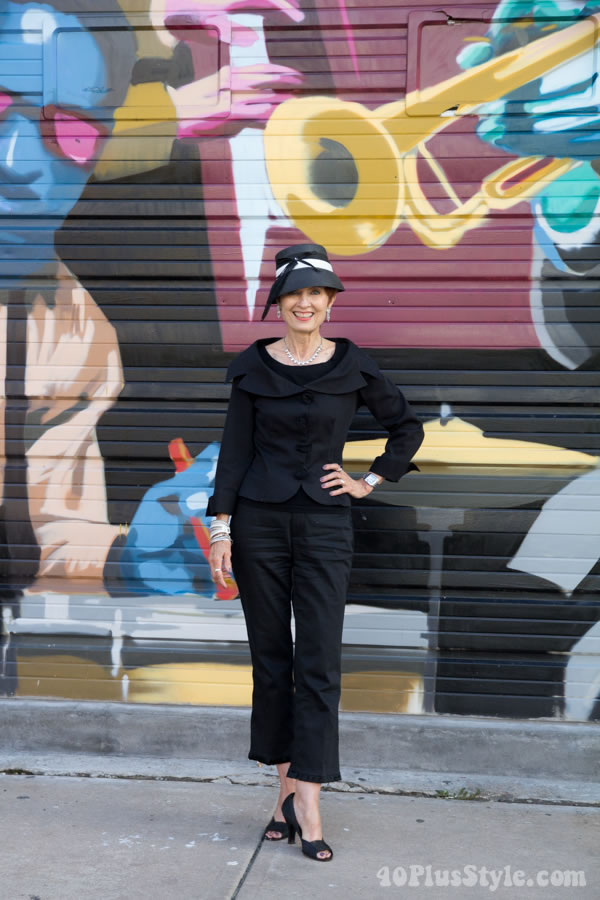 You never quite know how you will get along with a person you have never met. But meeting bloggers that you have been following for years is often very special as in some ways you 'know' the person very well. For years I have cried and laughed with Judith through her stories of grief, her celebration of style and hats and her stories of how she moved on with life.
From the moment I met Judith we did not stop talking and it felt like we had long been friends. She is even more wonderful in person and is as energetic, loving and beautiful as you imagine her to be. I'm so in awe with how she approaches life and deals with its hardships. She is continually looking for new challenges and how she can make life even more exciting and interesting. She has found a new love in her life and travels to places she always wanted to visit.
She embraces life wholeheartedly and does not let age (72) get in the way of anything. She and the other women I have met sofar on this trip have made me realise that you are never too old to do anything. You are never too old to pursue your dreams and each day should be celebrated!
I hope to follow Judith on her adventures for many years to come and hopefully we meet again some day…
To find out more about Judith you can read her style interview here on 40+Style or visit her blog Style Crone.
Thank you Judith for welcoming me with open arms and having such a fun day in Denver!

Want to get more articles from 40+style in your inbox, subscribe here.
You can also connect with 40+style on Facebook, Instagram or Pinterest.
Support 40+style by using the links in our articles to shop. As an associate for Amazon and many other brands, we receive a small commission (at no cost to you) on qualifying purchases which enables us to keep creating amazing free content for you. Thanks!