As an avid collector and regular wearer of vintage clothing I'm excited to share my love of vintage and 5 tips on how to wear vintage clothing over the age of 40.
Do you want to create unique timeless looks that stand out from the crowd? Vintage clothing is ideal!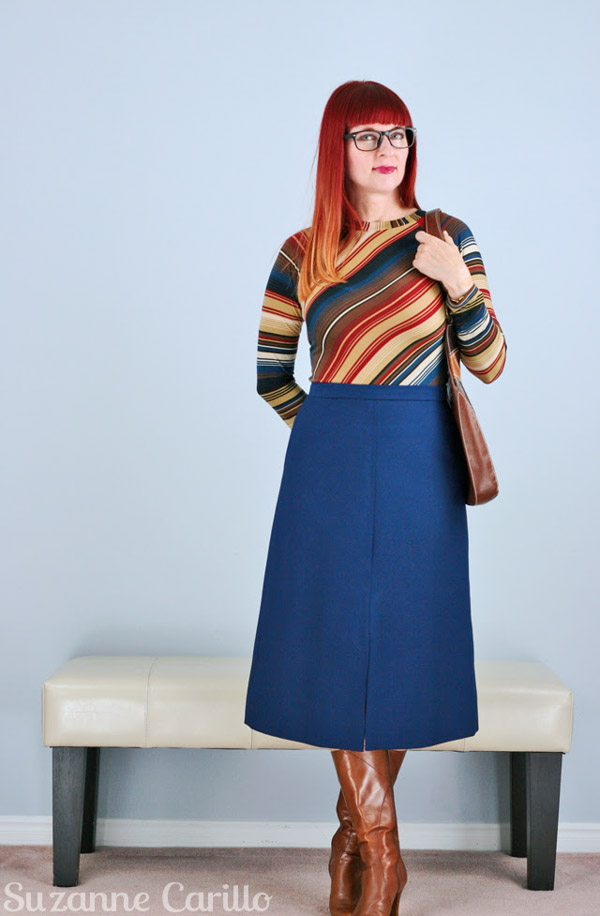 1970s vintage skirt, top and boots contemporary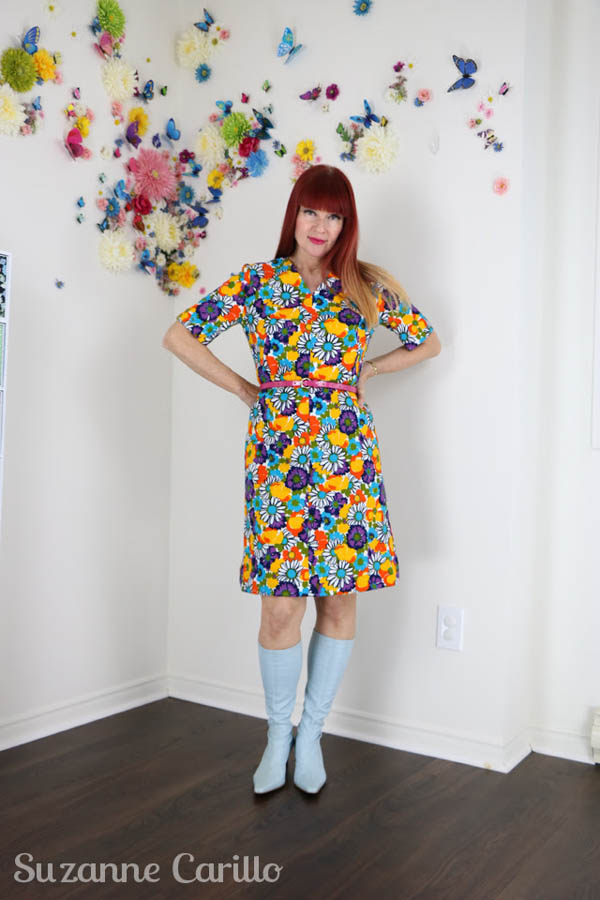 All items vintage
Yes you can wear vintage after 40.
I am obsessed with vintage clothing. I'm over fifty and I don't plan on giving up my vintage treasures anytime soon.
5 Tips on How To Wear Vintage Clothing
1. How can I start wearing vintage without feeling like I'm wearing a costume?
Start by choosing just one vintage item and pair it with contemporary items. Most of the time people won't even realize you are wearing vintage. Did you know that almost all contemporary designs are inspired by vintage pieces?
Choosing vintage accessories is a great beginner's way of dipping your toes into the vintage pool.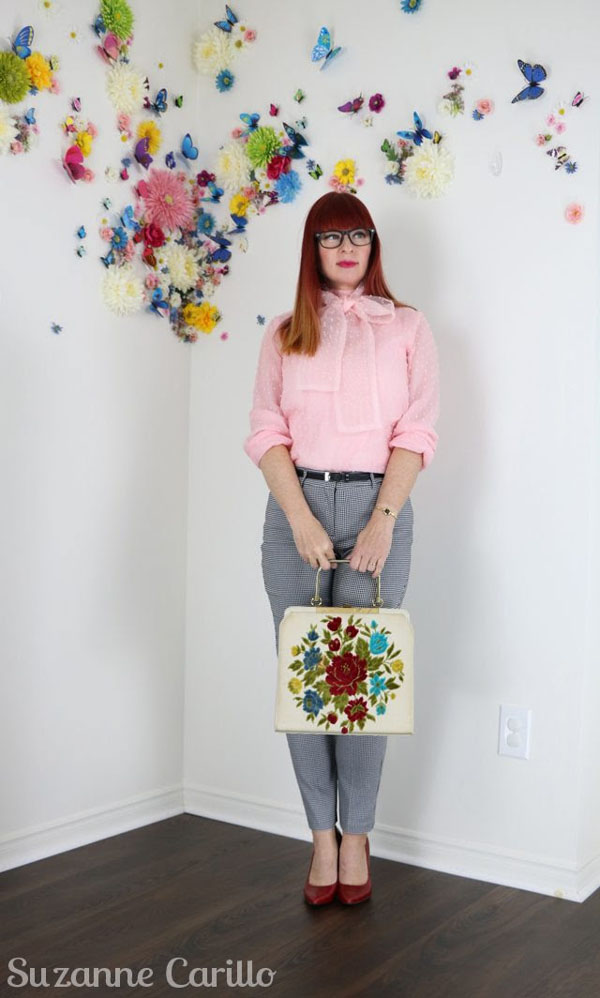 Vintage 1950s handbag, all other items contemporary
Vintage 1980s boots, dress DIY, turtleneck contemporary
Vintage 1970s top. Jeans and booties contemporary
All items vintage except the top
2. Why should I choose to wear vintage clothing?
Vintage clothing is often higher quality with better tailoring and attention to details. The fabrics are mostly natural such as cotton, silk, linen or wool and more comfortable to wear. Corners were rarely cut when creating vintage pieces. Items will have finished seams, linings, pockets, etc.
Vintage clothing creates a strong personal sense of style. No one else will look like you.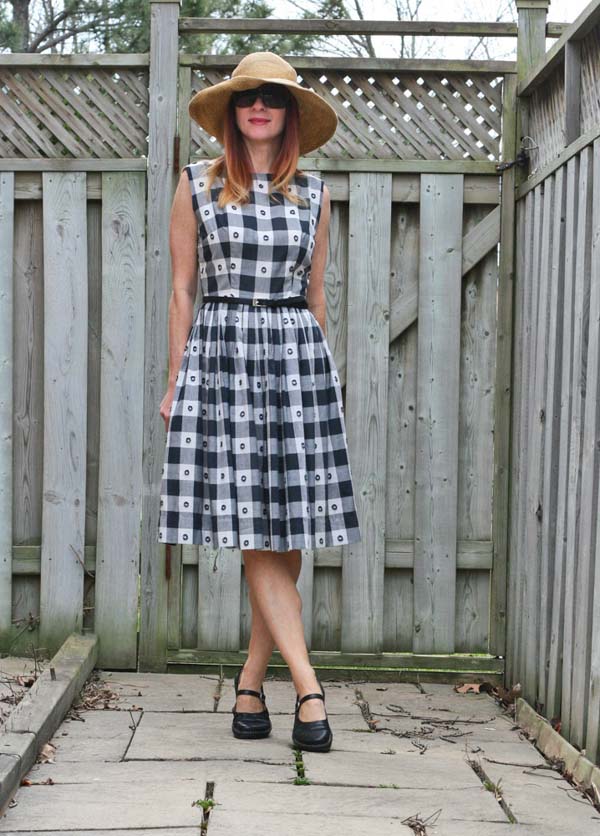 1950s dress all other items contemporary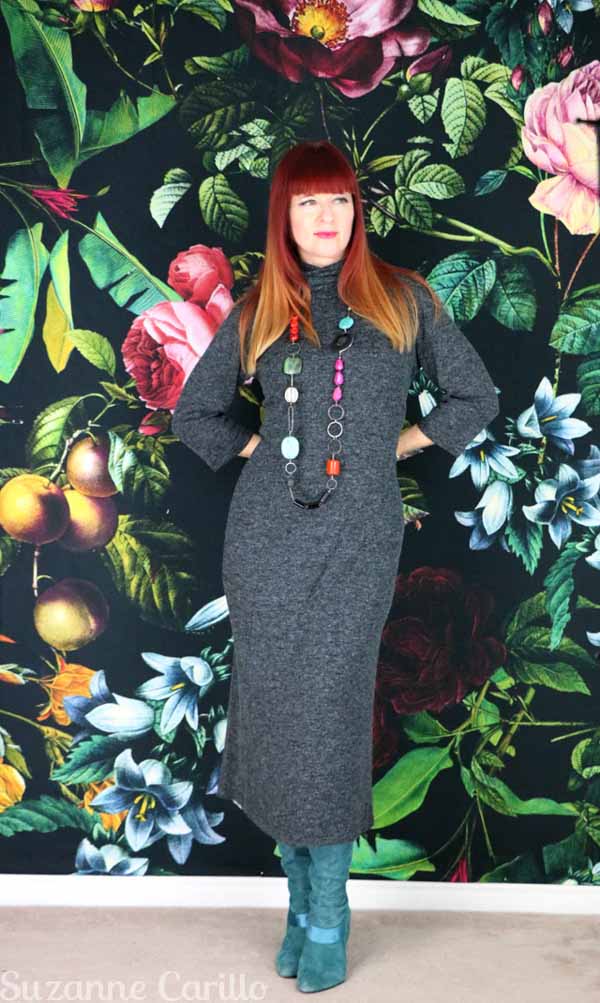 1980s 90s dress all other items contemporary
1960s 70s vintage skirt, blouse and hat. Jacket and boots contemporary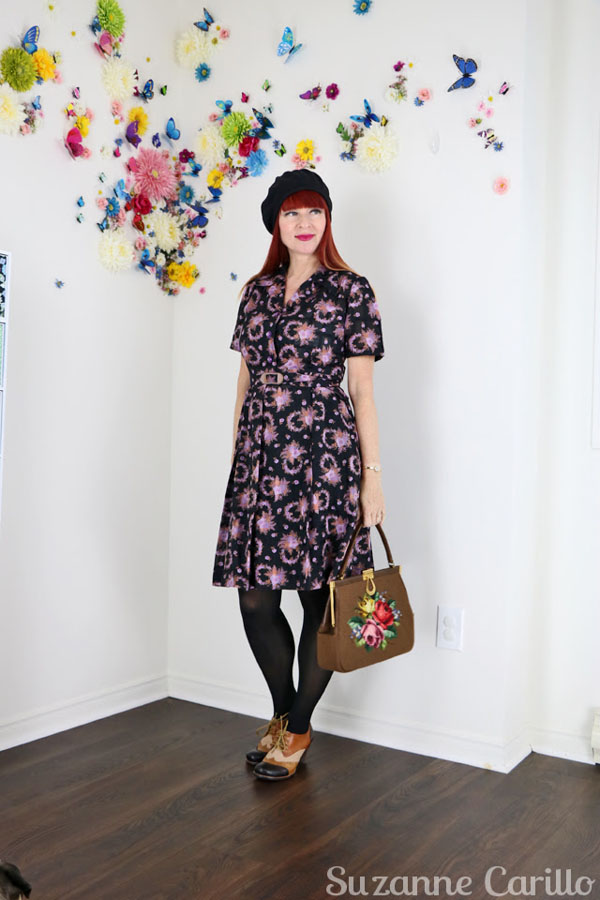 Dress and bag 1950s 60s vintage, hat and shoes contemporary
3. Is vintage clothing expensive?
Vintage clothing can be expensive, especially if you are after designer pieces but generally you will pay less for vintage than you would pay for a similar quality piece purchased retail.
Vintage 1980s dress all other items contemporary
Vintage dress, all other items contemporary
Vintage 1960s maxi dress contemporary boots
Vintage 1960s 70s dress
1970s skirt. All other pieces contemporary
4. Were can I buy vintage clothing?
You can sometimes find vintage pieces at thrift stores, estate sales or you can shop retail for vintage clothing at independent stores in your city. You can also shop for vintage online through Etsy where I also have my store, Vintage By Suzanne.
How can you tell if an item is vintage?
Look at the label. Most vintage pieces will be made in a country other than China or Vietnam.
Vintage labels look different from our contemporary labels. This is a great article on how to date vintage clothing from the label and shows examples of vintage labels.
Below are some examples of vintage pieces currently in my store for sale.
Vintage handmade jacket size S/M.
Vintage suit. Size XS/S (sold out)
Vintage 1950s velvet embroidered dress. Size XS.
Vintage 1980s black sequin dress. Size medium
5. What should I be aware of when buying vintage clothing?
Understand that the older the piece the more fragile it will be. Here are some things to check and be aware of.
Make sure to check the seams. Sometimes these may need to be reinforced.
Look for moth holes. Hold the item up to the light and turn it inside out. Normally when you find one moth hole you will find others.
Check the closures. Make sure all the buttons are there and the zipper works correctly.
Try it on. Most of the time I don't spot problems or stains until I've tried on the piece.
Many stains are superficial and can be removed quickly with Oxyclean stain remover. Be aware however that certain stains such as sweat or oil can be very difficult to remove.
Occasionally vintage clothing may have an "old" smell attached to it. I have an easy solution to removing all bad smells from clothing here. Alternatively, you can have the piece dry-cleaned.
If you buy your vintage item from a thrift store be sure to remove any surface stains by spot cleaning and then put the item (dry) in your dryer on high for thirty minutes. This removes any chance of bed bugs. I recommend washing the item too if possible. Generally items bought via thrifting have not been cleaned.
If you can't wash the item though, a quick spray with Febreeze and then a toss in the dryer on high for thirty minutes will freshen the item quickly.
1980s dress, contemporary shoes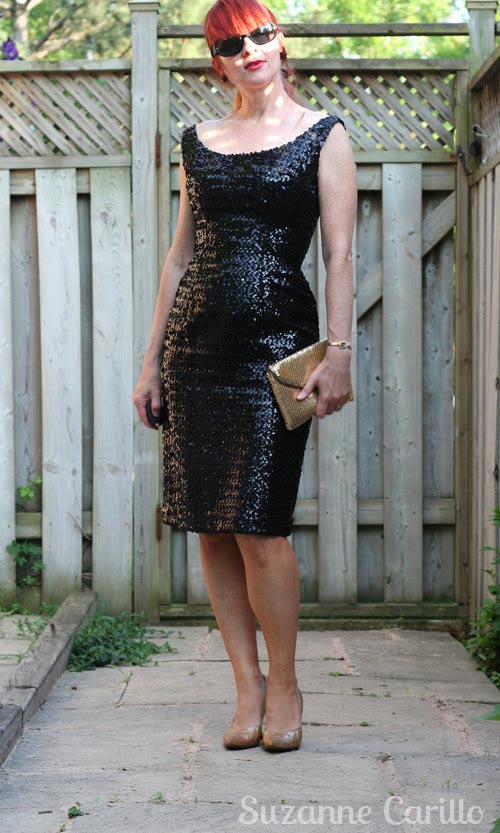 1950s sequin dress 1970s disco handbag 1960s gold shoes
1970s maxi dress. Boots and hat contemporary
I hope that should you decide to try out vintage that you come to love it as much as I do! Small choices in life create big changes for our world.
Author bio: Suzanne Carillo previously worked in illustration and design. She currently writes about adventurous style for woman over 40 at suzannecarillo.com. Her sense of humour, love of pugs, vintage and thrifting feature prominently on her blog. She shares her joy for vintage with the rest of the world through her online Etsy shop Vintage By Suzanne. You can also find her on Instagram @SuzanneCarillo
Enjoyed this article? Save it on Pinterest!
Want to get more articles from 40+style in your inbox, subscribe here.
You can also connect with 40+style on Facebook, Instagram or Pinterest.
Support 40+style by using the links in our articles to shop. As an associate for Amazon and many other brands, we receive a small commission (at no cost to you) on qualifying purchases which enables us to keep creating amazing free content for you. Thanks!