During my time in New York I was honored to meet the beautiful Joyce Carpati, one of the stars from the Advanced Style movie.
She invited me and 40+Style photographer Denton Taylor into her beautiful brownstone house where we could sit down and chat about style as well as enjoy a performance of her singing.
This lady truly knows style so I'm sure you will enjoy this interview!
"Style is starting out with something with beautiful lines and then adding wonderful accessories"
Can you tell us a little bit more about yourself?
After having a most interesting life in opera and magazines, I now continue to advise older and younger women how growing older can be a wonderful time of your life.
With many appearances and a wonderful film, my life today is taking on still another dimension.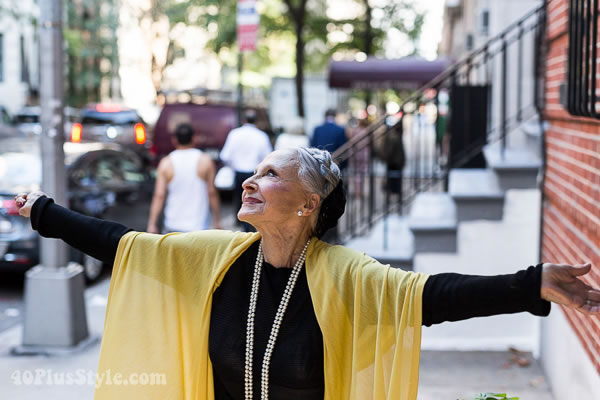 As a point of reference which age group do you belong to or perhaps you are willing to share your age?
I belong to the age group of 79 plus. I love it and whoever is in charge up there, please keep it going.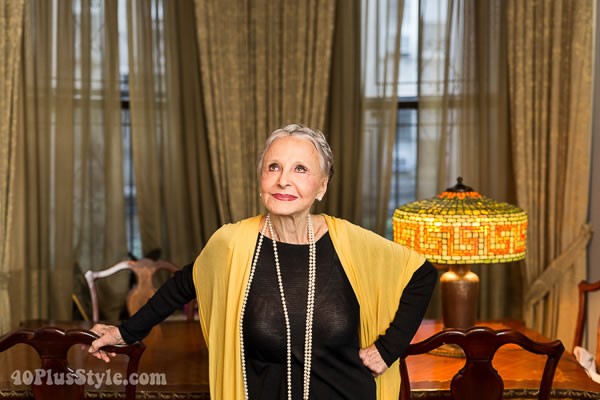 Can you tell us a little bit more about what it's like to appear in the Advanced Style movie? Has it changed your life?
Our film, Advanced Style, has reached women all over the world, young and old. Every age group approaches me, recognizes me and is delighted. It never stops!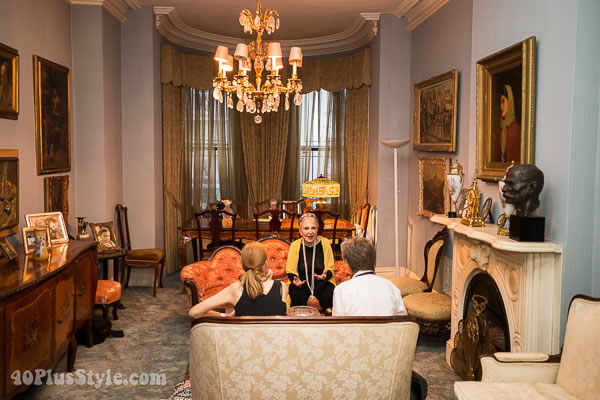 How would you describe your style?
My style is simple elegance with dashes of daring!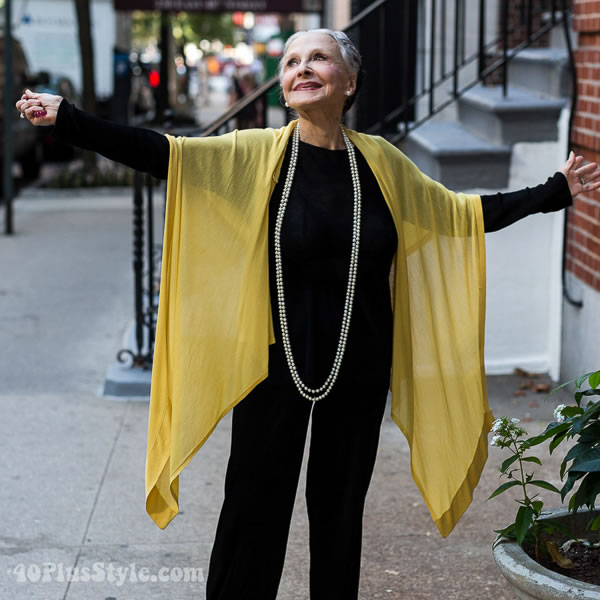 What would you consider the most important components of your style?
My accessories are the important component of my style and knowing how to use them.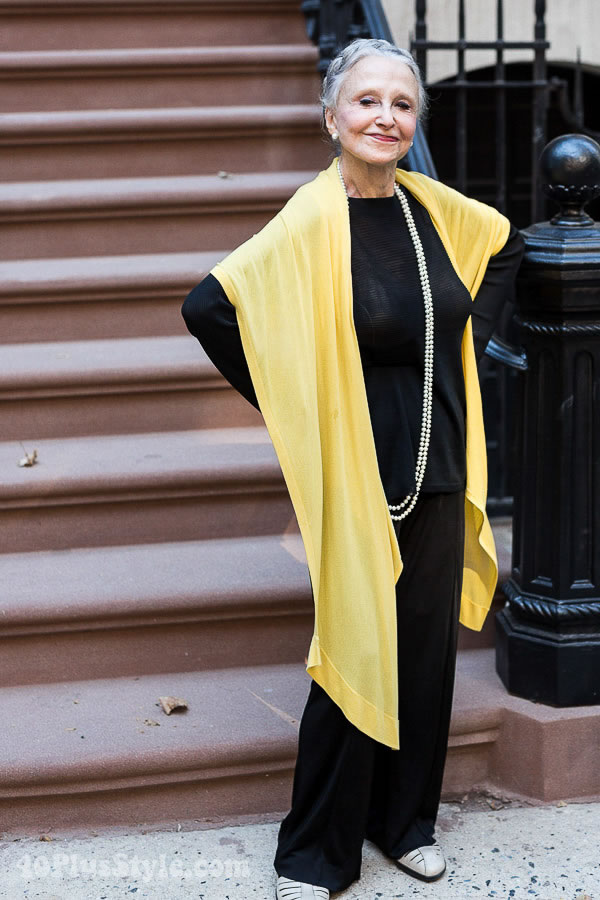 Where do you live and how does that influence your style?
I live in the center of Manhattan, near to all the great museums and shops, which I always visit. This encourages me to want to look good at all times. I love it!
Do you feel you have a signature style?
I have mostly classic clothes, which can be changed to look differently all the time. The right jacket, scarf, shawl, gloves. pose all possibilities to make 1 outfit into many.
What inspires your outfit choices the most? Do you take things like color profiling or body type into account when you dress?
Obviously I think of body type and color when dressing. A form fitting dress should not reveal bulge. Be aware! Color is less of a problem. If you love color wear it with contrasting accessories.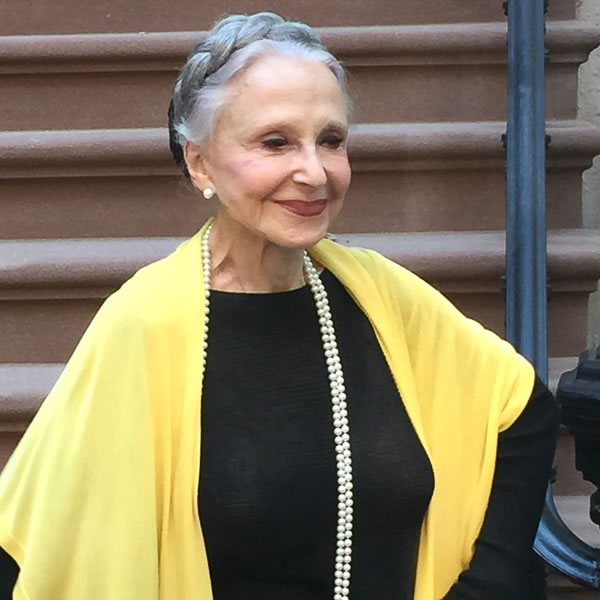 How has your style changed over the years?
My style has not changed over the years. I think classic style is timeless! Less is more!
Do you believe in dressing 'age appropriately' and what does it mean to you?
Dressing age appropriately is no problem for me. I would never wear what Jennifer Lopez wears. Obviously this is only for her and looks great. I could never go near her style since it would be my disaster.
Do you have any fashion, style and beauty tips for women over 40?
Anything goes and go for it. But make sure it's right for you.
Finally here is a special treat for you. A spontaneous singing performance by Joyce. Enjoy!
It was so wonderful to meet Joyce and talk about style with her. Look how color coordinated we were on the day! Thank you so much Joyce for your time and inviting us into your beautiful home.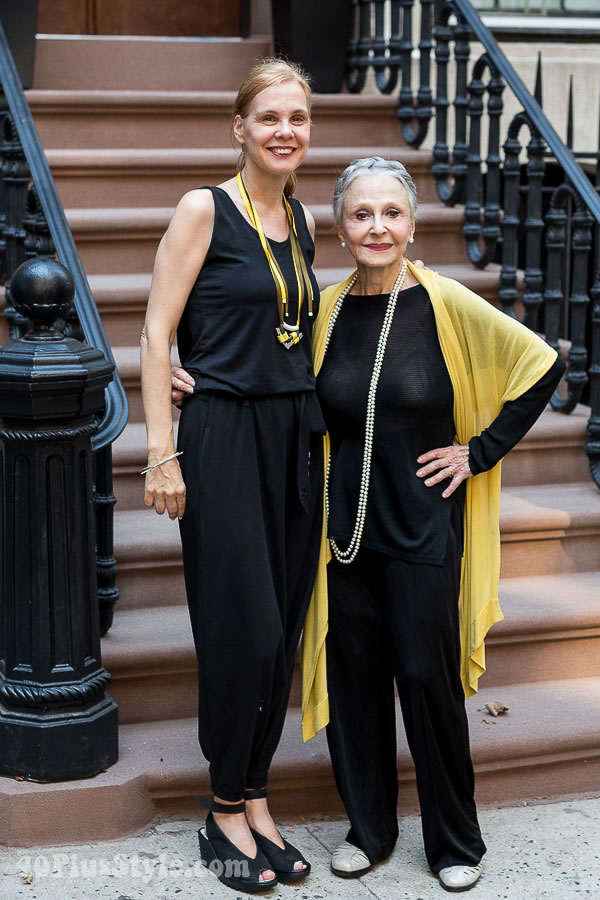 Like this post? Share it on Pinterest!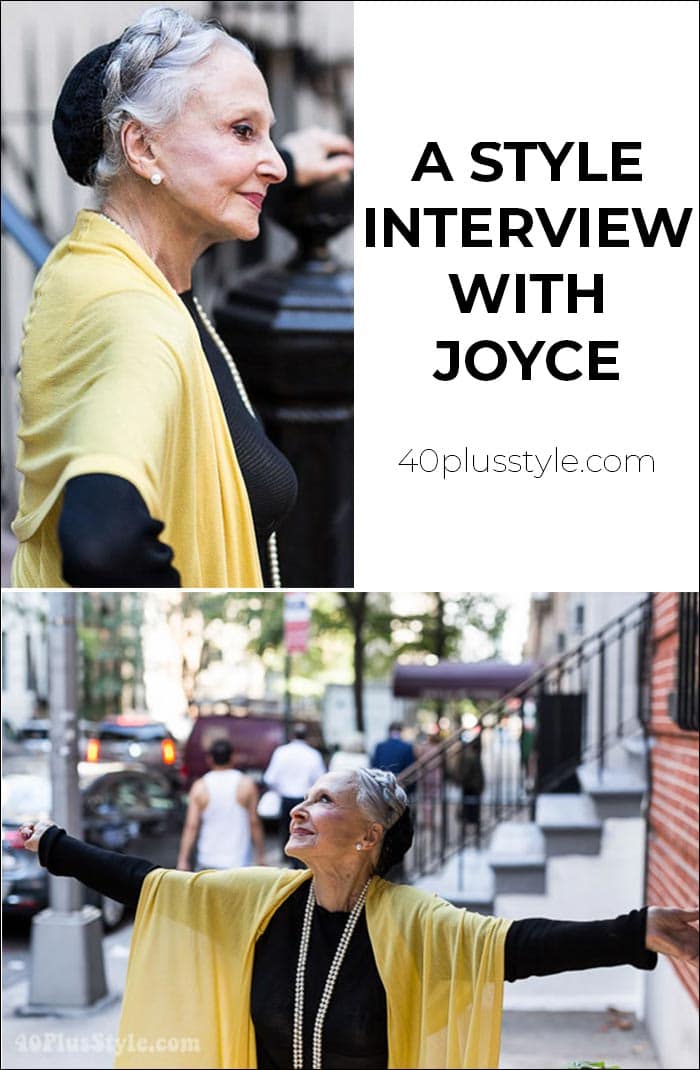 Photography by Denton Taylor
Want to get more articles from 40+style in your inbox, subscribe here.
You can also connect with 40+style on Facebook, Instagram or Pinterest.
Support 40+style by using the links in our articles to shop. As an associate for Amazon and many other brands, we receive a small commission (at no cost to you) on qualifying purchases which enables us to keep creating amazing free content for you. Thanks!